Welcome back to our Case Study Series. In this episode, I am talking with Ying Han Cheng. She talks about her Book Launch Process. This is a follow-up on her Case Study we did a few months ago before she's written a book. We wanted to see how the book did! It is a bestseller, by the way…  😉
Episode highlights
Book launch process

Book creation process

Hero's journey

Emotional journey

Polarizing your audience to create dedicated fans

Scared to commit to Deadline, relationship

Focus

Fears will come up and that is ok

Shift in her Relationship with her fears

More aware of them

Take them less seriously

More comfortable being big in the world and shining her light

They no long cause writer's block in her

Those fears

Fear no one will read it, no one will buy it

Fear only my friends will buy it but it won't take off

So much work to do for the launch, what if I can't keep up with the work?

When people volunteer to help instead of me being happy I am afraid that I will fail them not finish the book

I aim small instead of big, which becomes a self-fulfilling prophecy

Fear of being big and shining my light

I am afraid to revealing my true self and my inner life – fear people won't like the real me, make fun of me, will judge me as weird

Perfectionism

Too perfect inhibits creating

My deadline is stronger than my perfectionism

Your spiritual growth by actually releasing is as important as the product you create

Like birthing a baby – a book has its own life

Regrets case aging

My identity as myself vs best-selling author vs old identity

From the social chameleon to one voice and identity between my social and work circles

Emptiness after launch

Felt lost and behind her new identity's potential for new creation

Then more ideas and creativity

How the Intuition tools helped her during the process

WWIT

TLC

When we have fast momentum and overwhelm TLC vs putting on the brake

2-chairs with audience avatars
Podcast: Play in new window | Download (Duration: 35:46 — 32.7MB) | Embed
Subscribe: RSS
Tools used from the book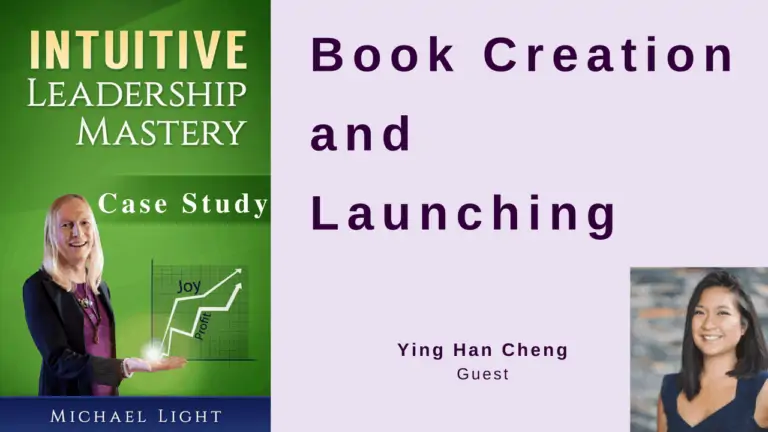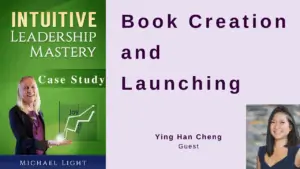 Bio
Links
WWIT that reading this helps you grow in your work role and in home life? WWIT it helps other staff at your company?
Learn more about this powerful technique and how it takes only 10 minutes to learn a new technique that makes running your business 3x easier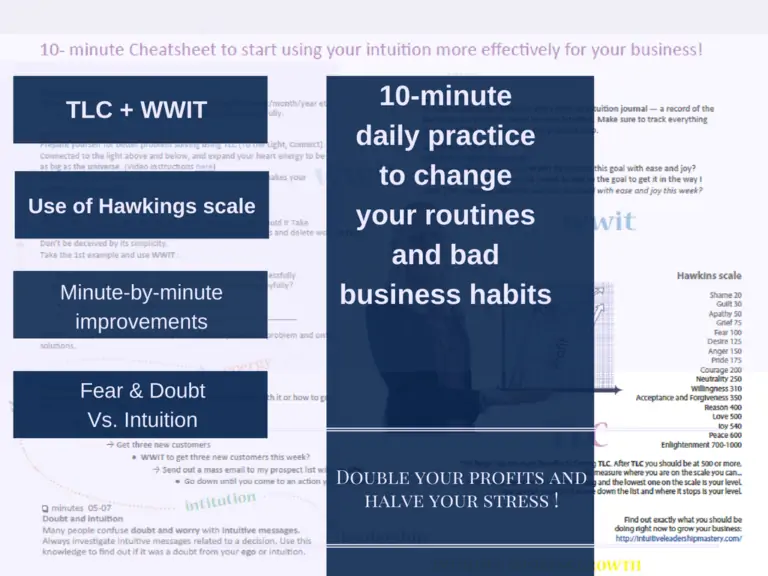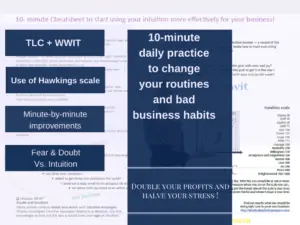 How many of you feel the same way? Let's discuss this together.