Madeleine Lambert talks about "Replacing Yourself as CEO for 6 months (Intuitive Hiring)" in this episode of Intuitive Leadership Mastery with host Michaela Light.
Episode Highlights
Ticking Time bomb to replace me in the biz

For 6 months of maternity leave

Immovable deadline

Intuitive Hiring

Knew someone – on paper not have experience and had great energy

Hired PT

Now is the business manager – lots of hats

Grit

Trusted her

Led to a good hire

Take chances on people

To replace me during maternity leave

Handover process

Maternity leave checklist

Weekly meetings, weekly KPIs and spreadsheet for reporting

Filling out my Org Chart

Pivotal to be able to grow the biz so it could run without me

Plus SOP library super organized and complete

Calls to clarify

How found time for this?

Priority and focus – why – required to build a biz esp if

Even for client work

Every time I did a task I took screenshots and wrote notes in a google doc

Wrote a big checklist

Worked extra hours in the evening to complete

Org chart shows where you and others are wearing multiple hats

Intuition helps me take smart chances in my business

Stronger biz intuition now

Bad Hires

Ignored it because on paper they seemed great

Got jaded

Referral to a role she needed

4 month trial with goals

Gave him everything he asked for

Lack of results then he started blaming me

Looking back – I didn't like him – even though he seemed to be similar background and had exactly the skills we

How to hear your intuition

Trust

Gut feeling

Feeling good after a conversation with them

Goals

KPI spreadsheet for the weekly meeting – front page has our goals, vision, mission and value

Prize interview

Intuition to ask his questions in the way

Reading people using intuition

Practice sales calls

Record them and improve by listening and improve

Scripted without appearing scripted

Face of biz

Ladies of the laptops blog series – spotlight on each key member of the team, home interested, professional skills

Now fewer complaints – customers are now more connected to the staff

Fewer emails to Madeliene than before

Going back to work

Biz dev

Managing new sales rep team

Why are you proud to use your business intuition?

WWIT to make business intuition more openly used this year?

Coaching on how and why to use it
If you want to double your profits and half your stress, check out the Biz Intuition Profit Doubler. It is a free course for you to use intuition in your business.
Mentioned in this episode
Podcast: Play in new window | Download (Duration: 36:19 — 33.8MB) | Embed
Subscribe: RSS
Bio
Madeleine Lambert is CEO of Content Refined, a content marketing agency in Collingwood, ON Canada. In October 2017, she won a trip to the Dynamite Circle Summit in Bangkok, Thailand for her entrepreneurial success and passion.
The podcast about that experience is here: http://www.tropicalmba.com/gregsgift/
She had her first child in June 2018.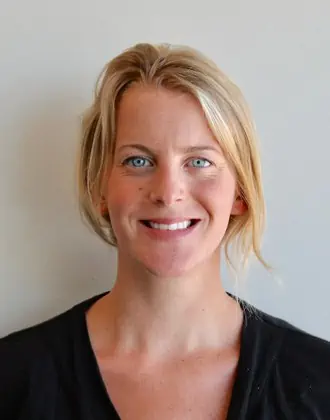 Links
Interview transcript
Michaela Light 0:01
Welcome back to the show and I'm here today with Madeline Lambert. And we're going to be talking about how you can replace yourself as CEO of your company and how she used intuitive hiring to do that. And she had a very important reason for replacing herself because she had a new baby on the way and there was a deadline for the birth that was not going to change so she had to get organized for maternity leave she is now on but she's very kindly agreed to tell us about her experience
and if you don't know Madeline she's the CEO of content refined which is a content marketing agency Collingwood, Canada and she's won a prize ticket to go to the dynamite circle summit in Bangkok, Thailand last year around this time because she had the best entrepreneurial success and passion of all candidates who applied and she recorded podcast now I'll put the link to that in the notes. And she just had her first baby Ethan in June. So we're gonna wait Thank you so much. Sure What Ethan is saying that.
Madeleine 1:15
Yes, sir. Same. Thank you have to pause this video. I'm sorry.
Michaela Light 1:21
No worries.
All right. We just had a breastfeeding video pools break they're keeping this show PG rated.
Madeleine 1:32
Yeah.
Michaela Light 1:33
So great to have you on on the show. Madeline
Yeah. So I imagine it could have been quite stressful thinking that you've got this unbelievable deadline that where you've got to replace yourself if you're going to keep the business running, if not growing? While Yeah. And and how long are you going to be away from the business for
Madeleine 1:56
about six months. So I I feel Next up on June 14. And then I'll be going back sometime in mid mid January.
Michaela Light 2:07
Well, I imagine a lot of entrepreneurs listening to this. And managers we get a little stressed thinking about going on a one week vacation.
And here you are taking six months of from your business. And you were the leader of the business. Yes. So the one who, you know, made it grow and dealt with hiring and all kinds of other things.
Madeleine 2:33
Yeah, yeah.
Michaela Light 2:34
And we're going to talk about all the roles you used to have in the business a bit later in the show. But
why don't you tell me how you use your intuition to find the person who would replace you during the six months?
Madeleine 2:49
Well, um, basically, as soon as I found out that I was expecting, I knew that this was going to be a ticking time bomb. And, you know, if I valued you know, taking some time off and spending it with my child, but I would have to figure out a solution to to replace me in the business. So I started interviewing a bunch of different candidates. I and basically, I came across one candidate who I I had met in the community before, she's a local girl here, but she didn't have any real sort of content marketing experience.