Priscilla Stephan talks about "Soulfluent Leadership Archetypes for Profits and Joy" in this episode of Intuitive Leadership Mastery with host Michaela Light.
Show notes
5 Leadership Archetypes

Who really is a leader?

Everyone! Those who contribute and provide value. 

Archetype = a way of being

The 5 types

Mystic

Visionary

Explorer

Strategist

Divine Femine 

Abundance mindset – A world where everyone thrives (and the planet)

Why do this type of leadership vs traditional leadership

Trad Hierarchy, shoulds, success ladder climbing

Yes And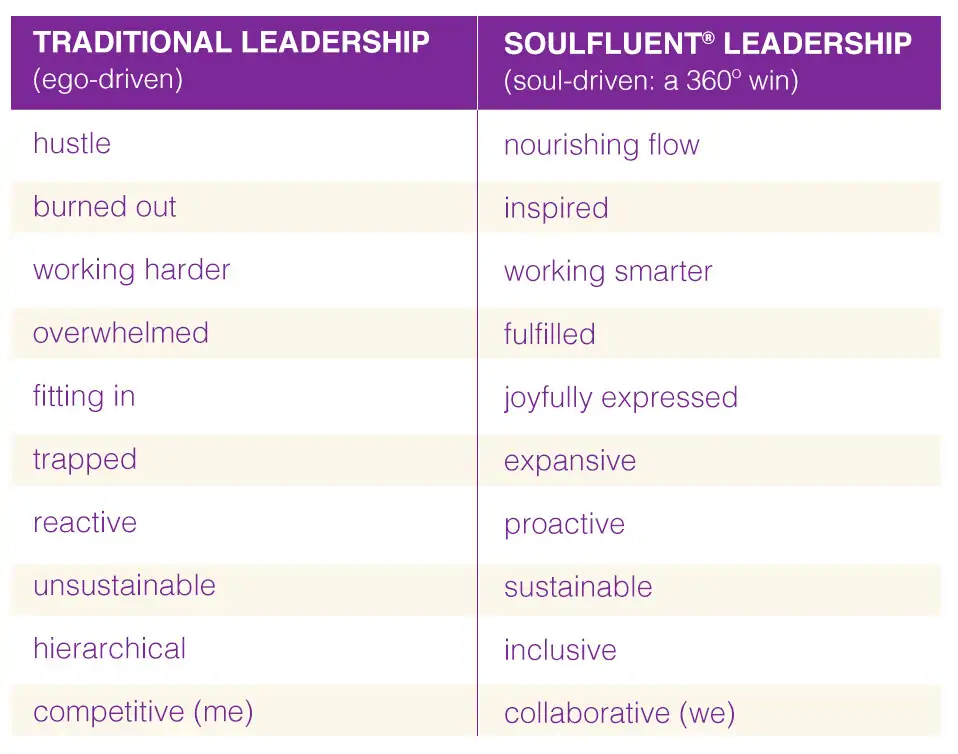 Leading from you Soul in business

Soulfluent Leadership

more income, alignment and a better world

How did you discover this method

Download = get from spirit, channeling

Akashic Records to hone your intuition

A record of your soul decisions

Love and truth to benefit you

Access with good intent, with permission and a prayer

Higher self

Karmic debt and trauma, cords

Sovereign being

Guides

Aligned

3d vs higher dimension

House buying

How can we use expansive questions to become more powerful leaders? 

WWIT (What Would It Take)

What kind of leader can I be today

What is possible with my relationship with money

Open vs judgmental

Soulfluent Archetype Quiz

WWIT to make business intuition more openly used this year?
Podcast: Play in new window | Download (Duration: 42:58 — 39.4MB) | Embed
Subscribe: RSS
Mentioned in this episode
Bio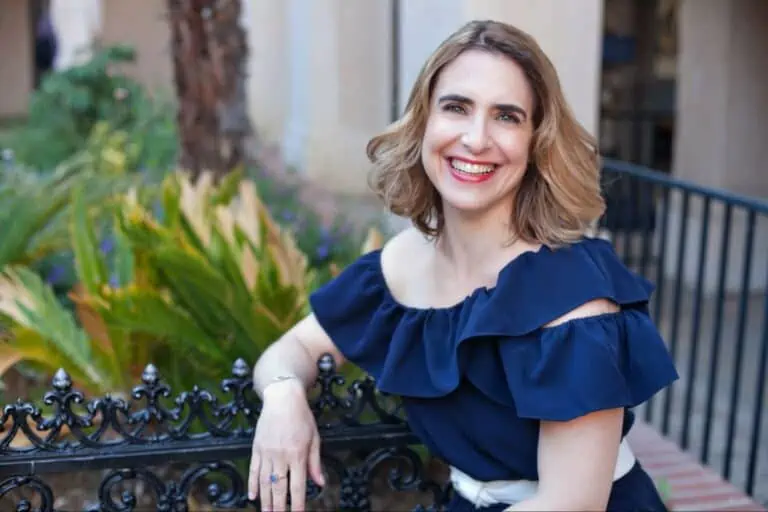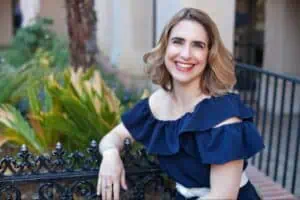 Priscilla Stephan help soul-driven women grow sustainable world-changing businesses.
She is an Intuitive Business Strategist and creator of the Soulfluent® Leadership Archetypes. Through a powerful combination of practical business strategy together with soul guidance in the Akashic Records, she excels at helping people identify their zones of genius, step into powerful leadership, and live their purpose profitably.
Priscilla's holistic and pragmatic approach to business and leadership allows her clients to live their dream lifestyle while confidently sharing their soul's work to make a big impact and increase their profit and growth.
To discover your Soulfluent® Leadership Archetype and how it can help you maximize your profits while living the joyful life you're craving, visit: https://priscillastephan.com and take the 3-minute free quiz.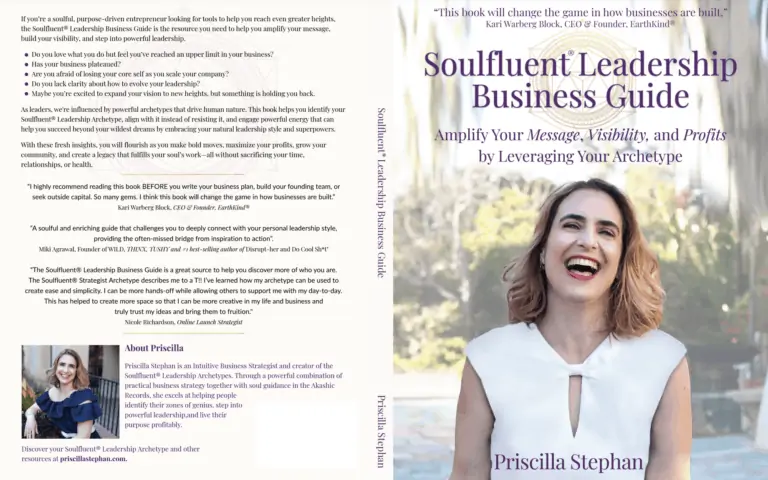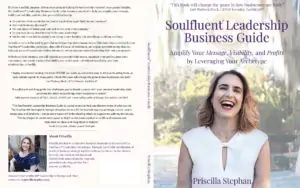 Interview transcript
Michaela Light 0:03
Welcome back to the show. I'm here with Priscilla Steven. And we're gonna be talking about how you can use Seoul fluent leadership archetypes for more profits and joy in your business. And just in case you don't know Priscilla, she helps Seoul driven Women Grow sustainable world change businesses, and she does intuitive business,
Priscilla Stephan 0:26
strategy and coaching using leadership archetypes and we'll explain what those are later in the show. And she also together with guidance from your akashic records, so pretty amazing stuff. And she is about to publish a book later this year. What's the title of your book, Priscilla? Hi, everyone. It's the soul fluent leadership business guide. Simplify your visibility, message and profits by leveraging your archetype. Wow, that sounds amazing. So we'll put the link to where you can find out about that book as well as website on the intuitive leadership mastery website, along with all of Priscilla social links, but maybe we should start off with because some people may not be sure they really are a leader. Who's this for? Is it only for like big pool bar leaders? Or? It's a great question. Well, four years ago, I downloaded the supplement leadership archetypes body of work or framework through the Akashic Records when my soul guides asked me to write a tiny little book, which turned out to be more than a tiny book. And one of the concepts in this body of work is that leadership is defined as contribution. And so therefore, since we all contribute, right, we all add some value to the world some way we are there for a leader, I think that what I love about this is that it creates equality amongst everyone. First, you have value. Second, you have innate talents and gifts, and you get to make a difference. However you choose, knowing that it is a valid addition to the global, you know, the world. So whether you're a janitor, a school teacher, a mother, a president, CEO, it doesn't matter, you're providing value, you're making a contribution, therefore you lead, therefore, you are a leader. And the question then becomes what kind of a leader Do you want to be? How do you want to show up in the world, not from a place of a shortage or a master I have to, but from a place of conscious choice, and co creation?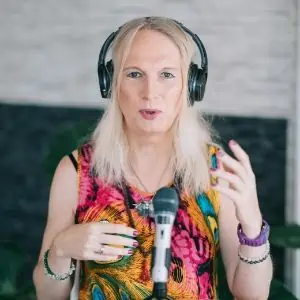 Hi, I am Michaela Light, author of "Intuitive Leadership Mastery" and "What Would It Take?". I help CEOs dramatically increase their business intuition so that they can grow their biz faster with less stress. And not burn out with even more work hours. In a 1,000 member international entrepreneur community, I am known as Ms. What Would It Take. It has been 15 years since I stopped only using my logical brain to run my businesses and stepped up my intuition to help me make faster and better decisions. I have helped thousands of CEOs reach their goals 4x faster than before. Here is what  one of them had to say: "I'm working on things that are more fun, more exciting and more enriching for me...from a personal perspective, but also from a career standpoint. And I have to say, this is surprising for me because 2016 will mark the ninth year of me running my business. I was actually looking to exit my business and to try something completely new, different and more exciting. But after working with Michaela for the past three+ months, I realized that I didn't have the right framework to reach my goals." - Dustin Overbeck, CEO of TownWeb