Shayna Oliveira talks about "Successful Joy and Intuition Mindsets with Shayna Oliveira" in this episode of the Intuitive Leadership Mastery Podcast, with host Michaela Light.
"I could not bring myself to use those especially as I purported to be helping people with my product, and with my website. But what really clicks for me was when I changed my mindset to seeing selling not as pushing or imposing. You know something on someone that they don't want, and it's a bad experience for everybody. But instead is inviting the person to go deeper with you. It's a deeper relationship, a value exchange. So when someone signs up for my free lessons, works changing value." – Shayna Oliveira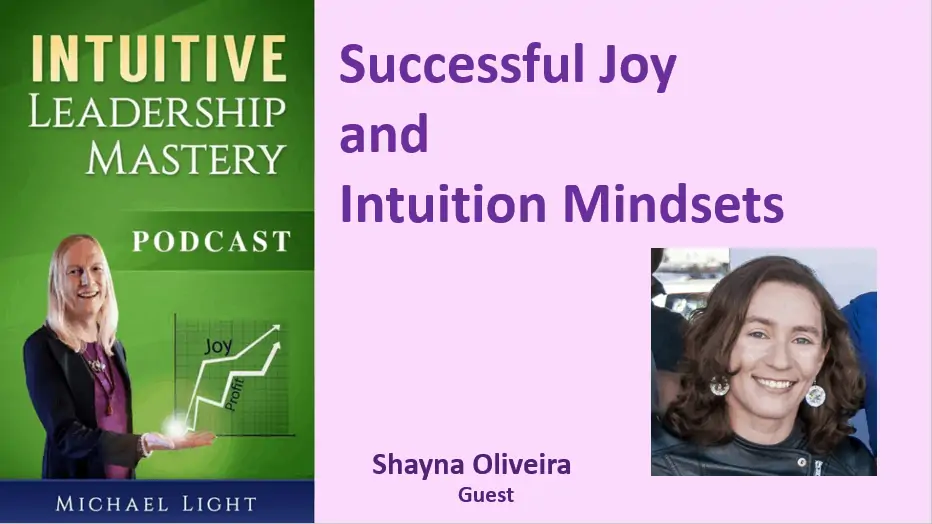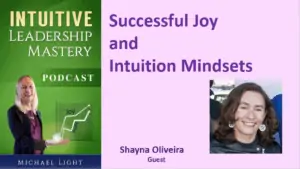 Here are some of the topics discussed:
What was the first time she consciously used intuition in her business and why?

Pricing her first product

Prior not using it consciously

A mindset shift that helped her use her intuition more

Find a comfortable way to market and sell that is was both effective and ethical for me

Joy vs profits

How she shifted her business model for way more joy and profits

What happened when she only focused on the profits

When her intuition failed her

New product launch that failed

The value of testing that saved 100s hour of work

Money mindset and ease

Hiring good people

Why are you proud to use your business intuition?

WWIT to make business intuition more openly used this year?
If you want to double your profits and half your stress, check out the Biz Intuition Profit Doubler. It is a free course for you to use intuition in your business.
Mentioned in this episode
Podcast: Play in new window | Download (Duration: 34:49 — 31.9MB) | Embed
Subscribe: RSS
Bio
Shayna is an English teacher and entrepreneur who divides her time between Brazil and the USA among other destinations. She has been running her business EspressoEnglish.net since 2012 and has helped millions of students improve their English as a second language. Shayna also podcasts about entrepreneurship at entrepreneursinmotion.com. In her free time, she loves doing capoeira (Afro-Brazilian martial arts and dance), hiking, and reading.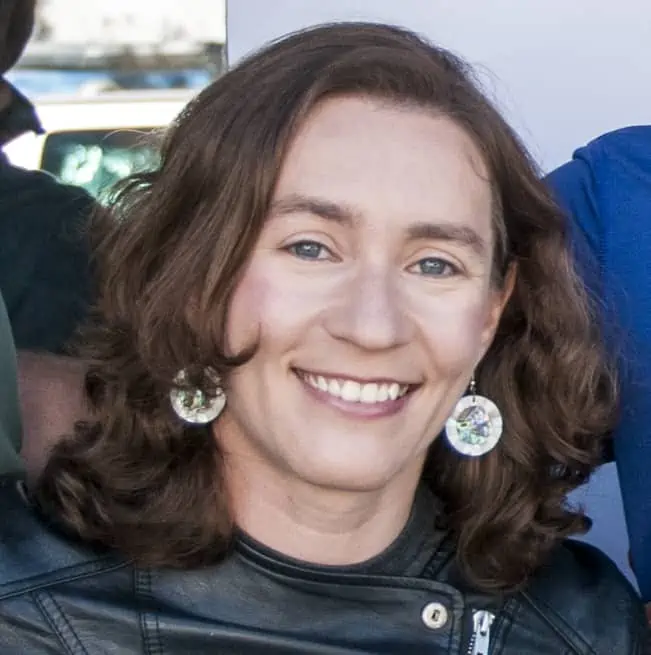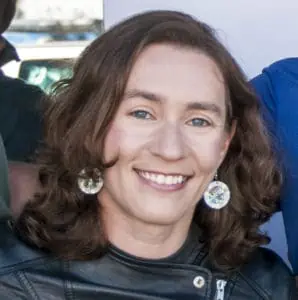 Learn more about Shayna Oliveira at:
Interview Transcript
Michaela:        Welcome back to the show. And today, we're looking at successful intuition mindsets with Shayna Oliveira. And we'll talk about what the first time she consciously used her intuition in her business and why. And a mindset shift it's helped over many years to use your intuition more. And we'll also talk about when her intuition failed her. And finally, we'll look at joy versus profits; which one should you go for? So welcome Shayna.
Shayna:           Thank you, I'm excited to talk about all this stuff.
Michaela:        Yes, me too. And in case you don't know us she is both an English teacher and entrepreneur. And she divides the time between Brazil and the United States, and a lot of other countries. I think I've met her in Spain, and maybe in Thailand. And she is also host of an amazing podcast 'Entrepreneurs in Motion'. So we'll talk more about that later. But first, let's talk about what the first time you consciously used your intuition in your business. We should have implies that prior to that, you wouldn't.
Shayna:           Well just a bit of brief background. My business is essentially selling online courses, and e-books, teaching English as a second language. So my students and customers are immigrants or folks who work in multinational companies. And that's a really diverse audience. I've got people from multiple countries, multiple cultural backgrounds. And so the first time I could think of that I really used intuition in my business had to do with setting a price for my products and services. Because you have lots of different currencies, people all different economic levels. And when it comes to pricing, that makes it really difficult. And I know that there are scientific studies about pricing.