Podcast: Play in new window | Download (Duration: 50:18 — 46.1MB) | Embed
Subscribe: RSS
Julia Neiman talks about "Business Intuition, Young Entrepreneurship and Intuition" in this episode of the Intuitive Leadership Mastery Podcast with Michael Light. Julia shares her experiences as a clinical social worker, and how she uses her intuition in creating her  own business and writing books.
"It's just learning to expand your consciousness so like if you are sitting in a room with a client and being able to expand your consciousness further than the conversation that you are having. It brings in and kind of in an intuitive way knowing what they are thinking, knowing what they are going to say next, knowing what direction they are going, and then getting channeling answers for them that are what they are looking for or really appropriate to what they are saying on a deeper level." – Julia Neiman
Julia Neiman is a top selling author, youth entrepreneurship coach, founder, and trainer at Monetize Your Passion Academy. She is an experienced behavioral specialist and life skills coach with 20 years of experience working with troubled teens in foster care.  She believes that their dreams matter and is passionate about teaching them how to make those dreams come true.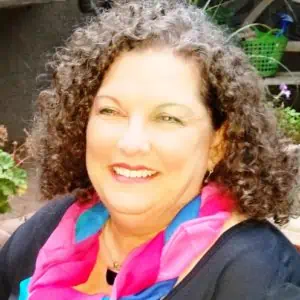 Topics discussed in the interview:
Intuitive channeling
Expanding your consciousness
Intuitive emotions
Connecting intuition with the physical
Spirituality
Meditation
Resources:
Learn more about Julia Neiman at:
Interview transcript:
Michael:             Hi. Welcome back to the show. I'm here with Julia Neiman. Hi, Julia.
Julia:                      Hi, Michael. How are you?
Michael:               I am great. I'm excited to talk about business intuition and young entrepreneurship and all kinds of other interesting topics including how to tell between your feelings and emotions when it comes to intuition, which I know you've got a lot of experience.
Julia:                      I'm looking forward to it.
Michael:               Me too. Those of you who haven't met Julia before, she used to be a clinical social worker. She has got into helping teen entrepreneurs and she is the author of a couple of books, 31 Powerful Lessons for Empowering Teens in Entrepreneurship and also Picking from the Passion Tree, which helps you decide what of the many things you might do would be good to do. She works with entrepreneurs around the world, very exciting. Julia, when we talked earlier, you said you've used your intuition a lot in your business. Can you tell us a bit about that?
Julia:                      I do. I kind of channel things. I just sit and quiet myself and listen and then answers come to me. Whatever I need to know comes to me that way.