Jackie Knechtel talks about "How to Embrace Effortless Flow in Life and Business" in this episode of the Intuitive Leadership Mastery Podcast with host Michaela Light.
"It's really this new operating system for consciousness that allows you to experience more limitless for reality. Because your rational mind will say, "Oh well, speakers are already chosen, so now I have to wait for next year." But when you're holding the space for infinite possibilities and realizing that everything is actually possible, that allows for magic to happen, and spontaneity." – Jackie Knechtel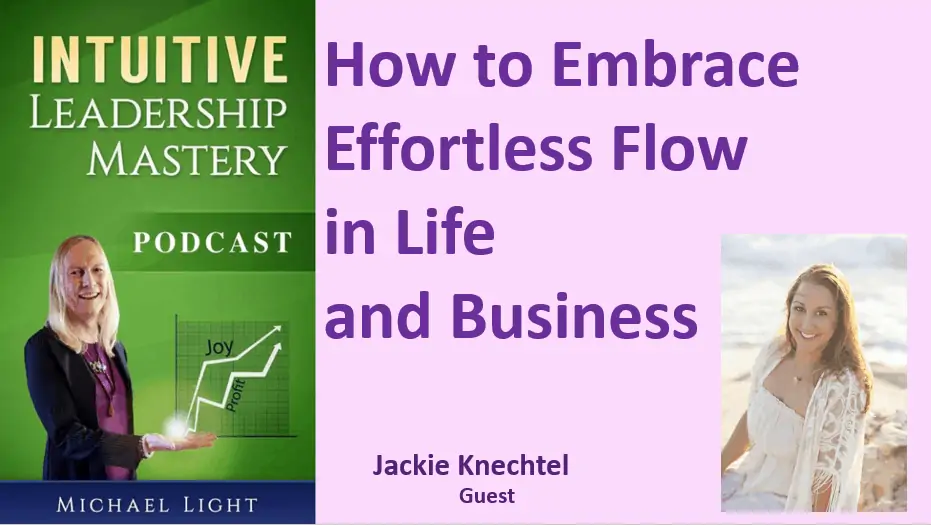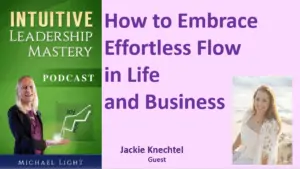 Here are some of the topics discussed in the podcast:
How she built their business without following the normal formula

The usual map: Website, branding, speaker training, deck

Following our excitement to speak at an already full event in Costa Rica, all expenses paid

Flow principle #1: Follow your highest excitement in every moment

How else could this happen?

How could this be possible?

Rather than letting the door close

No taking no for an answers

Not requiring prior experience and logical step

Terrifying and exciting

These are the same underneath

Nervous is excitement without the breath

→ faster personal growth

How to experience a limitless reality and infinite possibilities

Magic and spontaneity

Doing things differently, not following a formula

What would I want if I was in the audience with me as an MC

Going towards my fears

Trapeze

Overcoming tears to do it

Fear is the biggest dream killer

90 day challenge

Why fit in when you can stand out

Embracing your quirks

Vs Must Look and be a certain way

Non-conformist at Catholic Girls School

Draw in people who are fully aligned with you

Inspired actions

How her intuition told her to turn down a $10 million in fund to building an autism clinic that she had worked on for 6 years.

Feeling into it knew it was not aligned with me, even though on paper it was good

Didn't feel good in her body

Not a Hell Yes

Let go the 9/10 to get the 10/10

Left to go to unpaid Chile Tech incubator

Met emerging tech that she loves

2 days later a more aligned offer showed up

Being ok with uncertainty

Not being attached to it ever manifesting

Avoiding the sunk costs issue

Fear of looking failure or flakey

How she found her business partner without following the normal formula

Super connector super power

Call in Bali to have coffee in New York

But full schedule when return

Her intuition said go to it

She didn't even ask why

Trust there will be a reason

No doubts

A deep intuitive knowing

How she overcame her fear and doubt of her intuition

She was cut off from her feelings – no safe for her to feel, or be in her body

Then became ok to be with her feelings

Intuition comes to her by sensations, not emotions

Learned to not listen to your mind and its second guessing

Eliminating the noise

Eating

Drink, drugs, social media, workaholic

She Connected her with Justin, Flow Consciousness Institute

Joshua Tree sound bath integration (designed by aliens)

post-Burning man decompression

5-day hospitalized → opportunity to connect very deeply

Effortless Living

Old core beliefs

Breaking work hard pattern

Must push and struggle to succeed

No want to disappoint others

Vs creativity, non-conformity and intuition

Nothing that comes easy is worthwhile

From culture, religion, school, parents

Out of alignment with your true self

When work becomes play – when in your joy, aligned with your purpose

Following my joy and excitement

Unexpected connections at conference

Still in zone of genius, inspired and joy

Why are you proud to use your business intuition?

WWIT to make business intuition more openly used this year?
If you want to double your profits and half your stress, check out the Biz Intuition Profit Doubler. It is a free course for you to use intuition in your business.
Mentioned in this episode
Podcast: Play in new window | Download (Duration: 1:05:46 — 60.2MB) | Embed
Subscribe: RSS
Master of living in flow, master manifestor and super connection. Recovered perfectionist and people pleaser.
Jackie Knechtel is a pioneer in the area of Flow Consciousness. She guides mission-driven entrepreneurs to effortlessly create exponential success in life and business and awaken them to their limitless potential. She is the co-founder of the Flow Consciousness Institute and leads retreats, workshops and delivers transformational experiences worldwide. Jackie is also the co-author of the forthcoming book Flow: The Art of Effortless Living and is actively shifting consciousness on a global scale through her speaking, coaching practice and by blending science and spirituality into practical tools for living an enlightened life.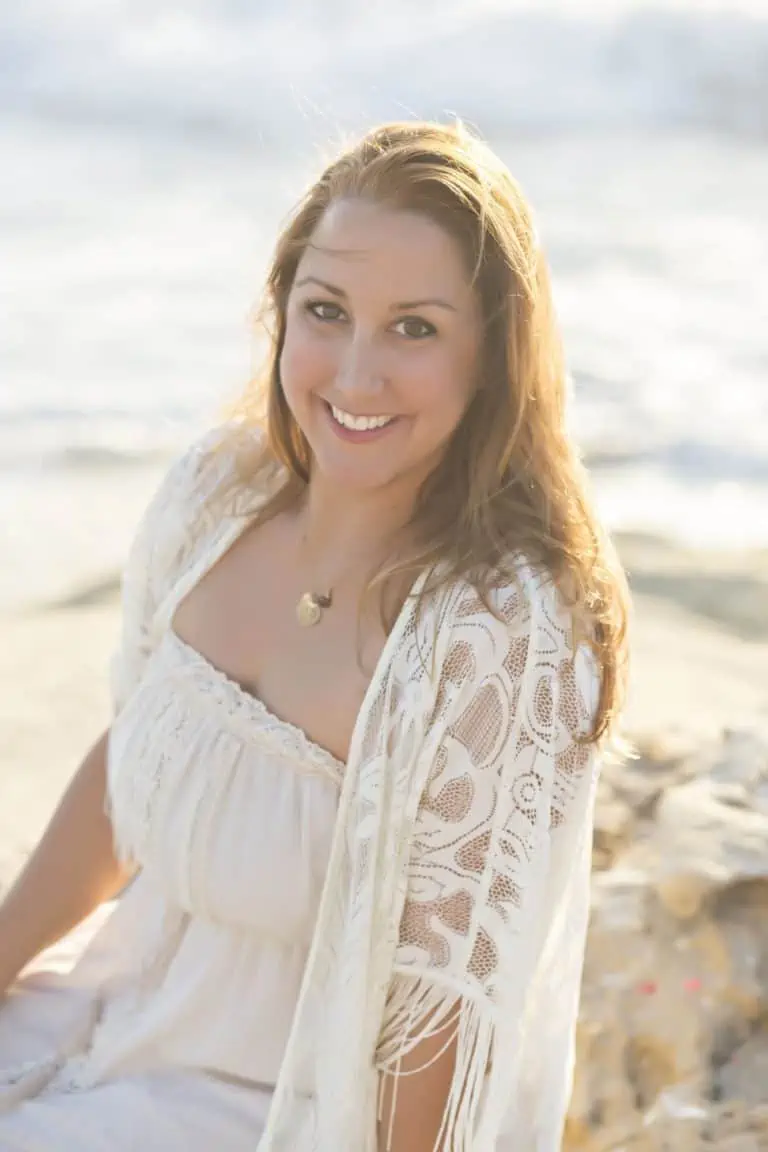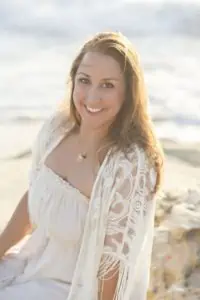 Learn more about Jackie Knechtel at:
Interview Transcript:
Michaela:        Welcome back to the show. I'm here with Jackie Knechtel, and we're gonna talk about how she embraces effortless flow in her life, and business. And she'll show you how to do that. She built a business without following that normal formula that they tell you in business books, and made it successful. And she also knows how to fit in when you might stand out. And how she turned down a 10 million dollar funding deal to get something bad because her intuition told her to do so. We'll also look at how she found a business partner. Is quiet a story there that's very spontaneous, and her intuition just guided in that. And we'll also look at how she lives effortlessly, and how you can too. So welcome Jackie.
Jackie:             Thanks so much for having me.
Michaela:        You're so welcome. And if you don't know Jackie, she is a master of living in the flow. I bumped into her in Lisbon, and we connected there at a conference. Didn't know her before, and here we are talking on the show. She is a master manifester, super connector, and she also confided to me that she's a recovered perfectionist, and recovered people pleaser. So maybe I we'll sneak in a little talk about what that means later. But let's talk about how you've been… You've built your business with a business partner. And we'll talk about how you met that business partner in a moment. But you haven't followed the traditional route for building this business. So how have you built your business into a successful business?
Jackie:             Yeah, well it's been super [inaudible] [01:44] props that's how we've built our business. And just from the start it came together, and we knew that we had to work together. And so we decided… After we met, we mapped out a vision. And that included writing a book, and then we were going to start a speaking tour nine months later. Well fast forward, a month into knowing my business partner Justin, we ended up doing our very first talk. And from there now we've spoken in ten countries, and have taken hundreds of students through our online training, and taught thousands of people around the world this methodology that we created. But the way we did it was really not following the formula, and doing all of the things that people think that you need to do first.
WWIT to start using your business intuition more openly?
Learn more about this powerful technique and how it takes only 10 minutes to learn a new technique that makes running your business 3x easier