Welcome to The Intuitive Leadership Mastery Podcast.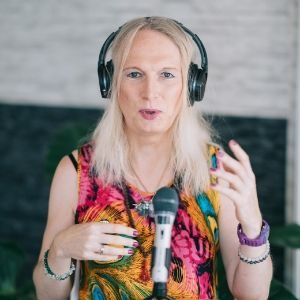 My name is Michaela Light. In my experience, many successful business people will tell you that using their intuition or "listening to their gut," helped them get to where they are today. This special instinct helped them make the right decision at the right time, but when asked to quantify this skill, they find it difficult to describe. Instead, they provide vague answers that don't explain their process for other people to follow. This suggests that intuition is something we either have or we don't — a natural born talent — but intuition is actually a skill like any other.
Intuition can be learned and developed over time, to give you the effective decision-making tools you need to succeed in business. In the Intuitive Leadership Mastery podcast we share methods to help CEOs, Entrepreneurs and leaders to build your intuition so you can generate more money, results and joy in your business.
To subscribe to the podcast, please Click Here to Subscribe via iTunes
If you have a chance, please leave an honest review on iTunes by clicking here. It will help the show and its ranking in iTunes immensely!  I appreciate it!
Want to be on the podcast? Learn more here.
Enjoy the show!
Michaela Light
Host of The Intuitive Leadership Mastery Podcast