Ollie Matthews talks about "Avoiding burnout (intuition, hormones and health methods)" in this episode of Intuitive Leadership Mastery with host Michaela Light.
"…we're going to be talking about a big issue in business which is burnout."
Show notes
Your body is your business
Without a sustainable body, you haven't got a sustainable or scalable business

Staff and clients too
Burnout
What is burnout?

Total Lack of health, come to a stop

Why is burnout important now?

Speed of biz with email, social media, smartphones, faxes, FedEx, 24/7 news

Negativity from ads

Timezones

Artificial light

Narrative stress and worry with covid, recession, inflation, war etc

Catch up run faster
Listen with intuition to signs of burnout
Don't push through the signs

Sleep issues

Energy dips during day

Caffeine and other stimulus abuse or addiction issues

Sugar and carb issues

Nicotine 

Avoidance of quiet alone time

Addictions to work, porn, etc

Nootropic abuse

Brain fog 

Emotional issues – anger, depression etc

Weight issues
Story of entrepreneur $70k to $7k/mo biz burnout
How to be Burnout proof
Prevention is the best cure

The Basics / Foundation

Have a Goal after the goal – plan for "coming down the mountain"

Meditation

Breathing exercises

Fasting

Detoxing
How do you "hear" your intuition
Recharge time before and after trips and other stressful times
Intention and LOA
Hormones and stress
Menopause and andropause

Hormones as results of stress and burnout and trauma ← hypothalamus in brain  

Corasol interrupts this feedback loop – pituitary gland
Energy, weight gain – thyroid
Toxins stored in fat

No mitochondria in fat cell

Fat soluble to water soluble

Liver support

Reduce toxin input

Ground
Sleep problems 
Nature no electronics

Sleep mask

Nose strip or other breathing methods
Mentioned in this episode
Podcast: Play in new window | Download (Duration: 58:51 — 134.9MB) | Embed
Subscribe: RSS
Bio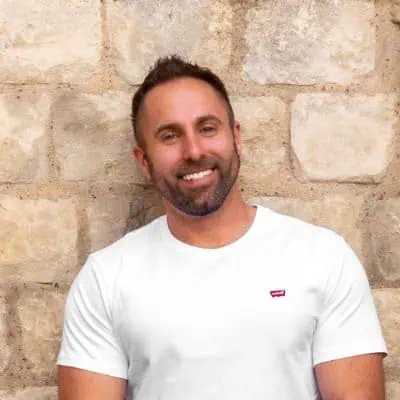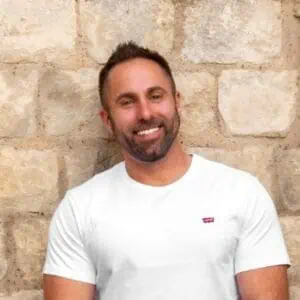 Ollie Matthews is a healer working as a Functional medicine doctor, nutritionist and health coach. He helps high-achieving entrepreneurs from the brink of burnout to true peak performance using bespoke functional medicine, nutrition therapy, mindset and movement techniques without adding overwhelm to their lives.
The stars of the entrepreneurial world turn to him for holistic health coaching. As well as being a best-selling author (The One Day Body Upgrade), he's pretty rad as well.
Links
Interview transcript
Michaela Light 01:59
Welcome back to the show. I'm here with Ollie Matthews. And we're going to be talking about a big issue in business which is burnout. So many entrepreneurs are Go, go go until they are like the Energizer rabbit. And then they fall over, they don't have any energy and their health is shot to shit. Oops, am I allowed to say that word on this show? Yes, it's your show. It's my show. So we're going to look at how you can use your intuition to avoid burning out and some of the other related challenges involved in that very important. We'll talk about why it's important. A bit later, we'll also touch on hormones and stress and low energy, weight gain thyroid problems, sleep problems. And we have a story about someone who crashed her business. Was that sad, really. Anyway, we'll talk about that later. If you don't know, Ollie, he is in the United Kingdom. And he used to be, or still is kind of alternative doctor, I think he called it functional medicine, which I'd never heard that expression. We'll talk a bit about what that is in a moment. And he helps entrepreneurs who are on the brink of burnout or maybe beyond the brink of burnout, in order to reach peak performance and grow their business even more than they could have done otherwise. So he's also the best selling author of a book called The One day body upgrade, which we'll put the link in the show notes at intuitive leadership. mastery.com. Welcome, Olli.
Ollie Matthews 03:48
Thanks for having me. Thanks for having me.
Michaela Light 03:50
Absolutely. Now, why is always talk about health matter to entrepreneurs, some entrepreneurs are gonna be like, well, I, you know, I've got a business run, I can't deal with my health.
Ollie Matthews 04:04
I say what happens if you had to have two free months off and you were sick? Who would run your business? How would your business run without you? That would be my one sentence or two sentences, however many that was to say to them, how important to be is to be healthy. And not just that, how important it is to show up in a high level of performance in your business, because there's showing up and then they're showing up optimally, so your business can thrive. Because so many people are just showing up day in day out, getting things done when they could be actually being more productive and earning more money as a result.
Michaela Light 04:47
So you might actually say your body is your business.
Ollie Matthews 04:51
It is as I've said, this tagline came around. So in an interview, we were in entrepreneurs retreat, it was off the coast of Korea. issues, absolutely amazing place, and then suddenly, your body is your business and is stuck since then because your body is your business. Without a sustainable body, you haven't got a sustainable or scalable business, it's just so true. Because we're just not going to grow our business, you're not going to be the leader for your team, and your employees, you're not going to be the leader and the person, the coach or mentor, you need to be for clients potentially. And it's not just that for family as well. And for friends that and for ourself. I think that's one of the most important things, if we can show up better for ourselves, then we have less ailments and this psychological things that go on with our health as well.
If you want to double your profits and half your stress, check out the Biz Intuition Profit Doubler. It is a free course for you to use intuition in your business.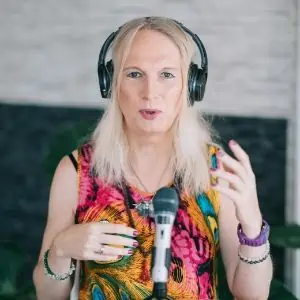 Hi, I am Michaela Light, author of "Intuitive Leadership Mastery" and "What Would It Take?". I help CEOs dramatically increase their business intuition so that they can grow their biz faster with less stress. And not burn out with even more work hours. In a 1,000 member international entrepreneur community, I am known as Ms. What Would It Take. It has been 15 years since I stopped only using my logical brain to run my businesses and stepped up my intuition to help me make faster and better decisions. I have helped thousands of CEOs reach their goals 4x faster than before. Here is what  one of them had to say: "I'm working on things that are more fun, more exciting and more enriching for me...from a personal perspective, but also from a career standpoint. And I have to say, this is surprising for me because 2016 will mark the ninth year of me running my business. I was actually looking to exit my business and to try something completely new, different and more exciting. But after working with Michaela for the past three+ months, I realized that I didn't have the right framework to reach my goals." - Dustin Overbeck, CEO of TownWeb