Natalie Thompson talks about "Healing the Corporate World using Breathwork and Ceremonial Cacao" in this episode of Intuitive Leadership Mastery with host Michaela Light.
"…it's a conscious connected breath to music with guidance, which basically enables you to have either a physical or emotional or mental release spiritual."
Show notes
Her profile says "Finding superb talent for global software vendors whilst raising the vibration of the planet through Breathwork and ceremonial cacao"
How brought spirituality into her work
Inner knowing and strength

She was always interesting in spiritual growth

When she was in her 30s she was stressed at work, relationship trauma, fear of dying → hospital

Started meditation and movement therapy

2020: Covid time at home → more time → self healing

Breathwork

Circular breathing

Trauma release from the body

Big trauma

This life

Past lives

Ancestors

Micro traumas

Release involves: Shaking, convulsion, crying, wailing
Panic disorder 
Overwhelmed when 19 yo

Survival mode after nightclub beating from other girls

PTSD – when window of tolerance overwhelm

News media meme overwhelm

TRE
Inbox overwhelm methods to heal
Hiring scars
Resume fluffing

Interview and experience faking

Using intuition

Sell the company and job to the candidate

Authentic to stand out

Flow – don't block the process
Leaving ceremony and closure
Staff and company energy healing
Why companies really fail
Divine feminine vs divine masculine 
Wounded masulaie and wounded feminine
Global Spiritual awakening
Estasic dance
Cacao 
Heart opener

Creative insights 
Stuck energy – she moves with ecstatic dance
Professional dancer when young
Bringing into corporate world
Authentic, boxed in, wearing a mask

Stuck in a box

Inspiring
Candidate lead market
The Great Resignation

Quiet Quiting 

No more Soul Sucking jobs

Time to contemplate my life and meaning 
Survival mode
The spirit of the company
Toxic culture

Trauma 

Healing the staff, customers, vendors and the company energy
Mentioned in this episode
Podcast: Play in new window | Download (Duration: 1:13:21 — 67.2MB) | Embed
Subscribe: RSS
Bio
Natalie Thomson comes from the corporate world. She is the founder of Pangaea Global Associates, a Global Executive Search company specializing in finding senior talent for software and tech vendors across the globe.  She is also a Co-Founded of BreathePraylove – mental health healing through breathwork and plant medicines. Her goal is to raise the planet's vibration through Breathwork and ceremonial cacao.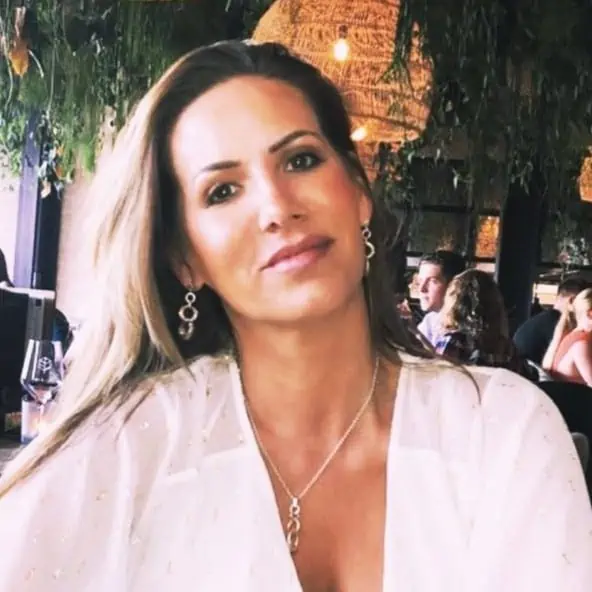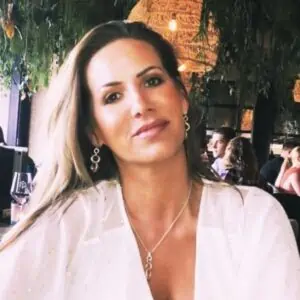 Links
Interview transcript
Michaela Light 0:02
Welcome back to the show. I'm here with Natalie Thompson from the United Kingdom in the northern bit of Rochdale. And
she has a beautiful accent you're going to hear in a minute, we're going to be talking about how she brings spiritual work, in her case, breathwork and cacao into the corporate world. And she has a whole business around recruiting that she built. But then she got this message inside that she should bring in the spiritual side as well as the corporate side. And we'll talk about why she did that. And why what you know what's about there? In the episode, if you don't know Natalie, she spent a long time in the corporate world. She's the founder, founder of Pangea global associates, which is an executive search company worldwide. Find senior talent for software and tech vendors across the world, which is probably how I found you naturally searching on LinkedIn for amazing people. I think you actually commented on you either wrote your own posts, I thought was good, or you commented on someone else's, I forget which. But we were obviously destined to meet and talk about this stuff. And she's also co founder of breathe plaque Pray Love, which provides mental health through breathwork and plant medicines. And her goal for this year is to raise the planet's vibration through breathwork. And ceremonial cacao. Welcome. Thank you. Okay, yeah, well, you wrote it doesn't it? Yeah. So it's pretty interesting mix you have, you've got the corporate thing, you do executive search, software vendors, but you also want to raise the vibration of the planet. And you don't keep those two separate, because, you know, a lot of people listening, you know, they have a spiritual side. But maybe they keep it separate, and they're a bit afraid to bring it to work. So I'm kind of curious, how did you get into this, all this spiritual woowoo stuff,
Natalie Thompson 2:04
or the woowoo. I mean, it's, it's tricky, you know, it's, it takes
it takes some strength and resilience and kind of inner knowing that you're doing the right thing to, you know, to really push forward with it on in both, you know, both sides of your life, because the me, I think, you know, the Pangea side of the business, it's been my baby for 13 years. And I grew it from nothing.
And when the sort of the more spiritual aspects of me started to come out, sort of four or five years ago, I did not know at that point that it was going to lead here. So it was obviously very separate. But then I think with you know, what happened with COVID, and people having more time and things changing. And then me discovering the breathwork, and the cacao, and spending more time doing both in lockdown, and healing so much of my stuff. It was like, right, I have a way of bringing this to the corporate world. And I'm not sure how to do it. But I feel like that is what I'm here to do. And so it's been interesting because there's been a real
Michaela Light 3:17
I'm going to interview there. How did you know did like an angel tap you on the shoulder? Or you get a dream? Or did you I'm always curious how people get their intuition because everyone gets different ways.
If you want to double your profits and half your stress, check out the Biz Intuition Profit Doubler. It is a free course for you to use intuition in your business.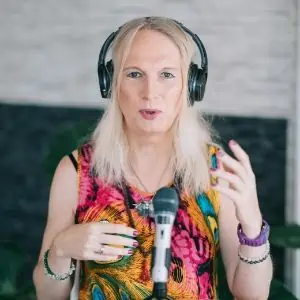 Hi, I am Michaela Light, author of "Intuitive Leadership Mastery" and "What Would It Take?". I help CEOs dramatically increase their business intuition so that they can grow their biz faster with less stress. And not burn out with even more work hours. In a 1,000 member international entrepreneur community, I am known as Ms. What Would It Take. It has been 15 years since I stopped only using my logical brain to run my businesses and stepped up my intuition to help me make faster and better decisions. I have helped thousands of CEOs reach their goals 4x faster than before. Here is what  one of them had to say: "I'm working on things that are more fun, more exciting and more enriching for me...from a personal perspective, but also from a career standpoint. And I have to say, this is surprising for me because 2016 will mark the ninth year of me running my business. I was actually looking to exit my business and to try something completely new, different and more exciting. But after working with Michaela for the past three+ months, I realized that I didn't have the right framework to reach my goals." - Dustin Overbeck, CEO of TownWeb