Esther Jacobs talks about "The Risks And Rewards Of Ignoring Your Intuition" in this episode of the Intuitive Leadership Mastery Podcast, with host Michael Light.
"I get inspiration and ideas when I'm doing nothing. You know just the people I meet, things I read online. I'm not even looking for things but I just see opportunities. And I think that might be the difference. To always be open instead of opening up your mind when you think opportunities are going to arise because they usually present themselves when you least expect them, right." – Esther Jacobs
Here are some of the topics discussed in the podcast:
How she Never planned anything in my life or businesses. How she goes with the flow.

Be open. Don't plan a lot

Leave your inspiration switch on all the time

Find business ideas by listening rather than search and brainstorming

Cruise your business

Testing new ideas on FB and adjusting with audience feedback vs the perfect launch

Tip: never cancel FB events because more people see the cancellation on FB than the announcement

Ok to hold event with 2 people

How to go with flow

Start with baby steps – make small changes every day – do something different every day

Be open to something new every day

Talk to a stranger every day/ have lunch

Failures are just a learning oppo

Leave space in your day for the unexpected

Appreciation journal

How to be lucky

Mindset

Slow down and let luck come in

Pick your environment and friends

The danger of seeing future potential in hiring decisions

Liking vs intuition

Writing a letter to your younger self

How is is a RESULTant with intuitive knowing of what clients need before they ask

Be present

No prep

Ask for one thing and they need another thing

Feeling when something is in the flow vs not

Relaxed rubber band vs stretch one ← more work vs easy

How she used to ignore her intuition and learned to trust it 100%

Before she trusted her intuition

The Mr Wrong story

How she does not worry about money even if you are not super-rich

How she created safe solo travel as a woman to over 100 countries, even in dangerous situations

Follow your flow/intuition

Don't focus on your fear

Why are you proud to use your business intuition?

WWIT for you to make business intuition more openly used this year?
If you want to double your profits and half your stress, check out the Biz Intuition Profit Doubler. It is a free course for you to use intuition in your business.
Mentioned in this episode
"Work with what you already have" vs looking at problems

Feeling the energy in a tango dance so you move with your partner (but without looking at their feet)
Bio
Esther Jacobs (1970) is known as the 'No Excuses Lady'. She is an international speaker and author who stands for results; whatever the circumstances.
This pioneer (some think she's more of a rebel) got fired from her home country, The Netherlands, for traveling too much. The same government then hired her to find a solution to this 'digital nomad' problem.
Esther works and lives around the world and has traveled to over 100 countries. She inspires and helps other entrepreneurs to become location independent.
She survived a month on an uninhabited island in Malaysia for the European 'Survivor' TV show.
Esther was knighted by the Queen of The Netherlands after raising €16 million for charity with her Coins for Care initiative.
Esther has distilled these and other experiences into more than 1000 keynote presentations, two TEDx talks and 22 books. Her personality, insights, and anecdotes inspire entrepreneurs and decision-makers worldwide to transform their challenges into opportunities. Esther is in the top 10% of social media influencers worldwide and has been featured in the international media over 500 times.
Podcast: Play in new window | Download (Duration: 57:59 — 53.8MB) | Embed
Subscribe: RSS
Learn more about Esther Jacobs at: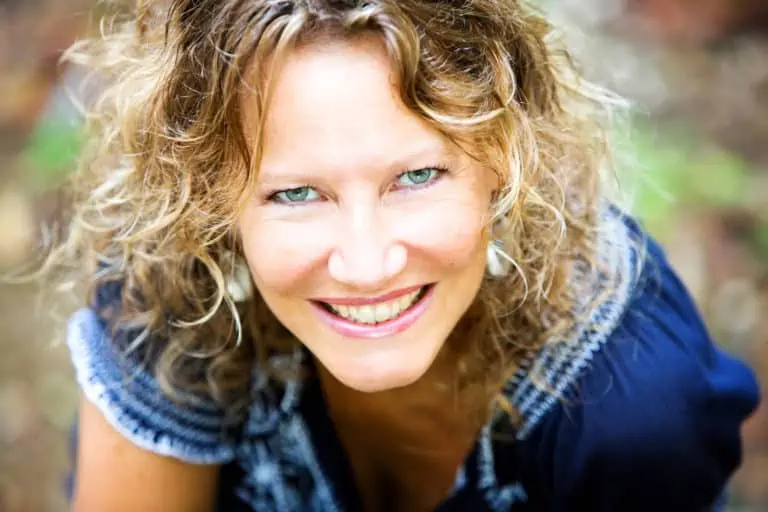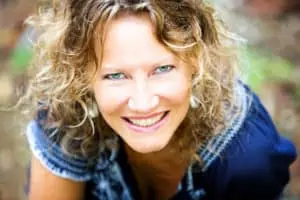 Interview Transcript
Michael:          Welcome back to the show. I'm here with Esther Jacobs and she is a world famous entrepreneur, author of multiple books appeared on TED talk stages and many other locations; organized conferences of her own and she was kicked out of her home country because she was traveling around too much.
But coming up in the episode, we're going to look at how she's never planned anything in her life or business and how she just goes with the flow.
The dangers of seeing future potential in hiring decisions. How being a results and with intuitive knowing of what clients need for what they are ask is a good thing to be. And how she used to ignore her intuition and then learnt to trust it one hundred percent.
So, welcome Esther.
Esther:             Hi.
Michael:          Yes and I'm so glad to see you. I haven't seen you for a few months I don't think.
Esther:             Well, not live but we follow each other on Facebook. So, it's like we see each other daily almost.