You can listen to the podcast and read the show notes here.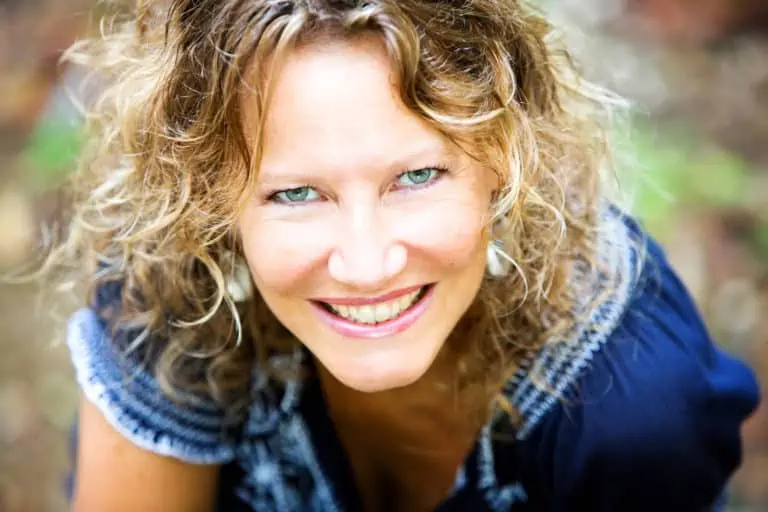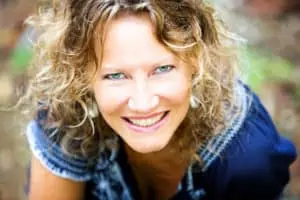 Michael:          Welcome back to the show. I'm here with Esther Jacobs and she is a world famous entrepreneur, author of multiple books appeared on TED talk stages and many other locations; organized conferences of her own and she was kicked out of her home country because she was traveling around too much.
But coming up in the episode, we're going to look at how she's never planned anything in her life or business and how she just goes with the flow.
The dangers of seeing future potential in hiring decisions. How being a results and with intuitive knowing of what clients need for what they are ask is a good thing to be. And how she used to ignore her intuition and then learnt to trust it one hundred percent.
So, welcome Esther.
Esther:             Hi.
Michael:          Yes and I'm so glad to see you. I haven't seen you for a few months I don't think.
Esther:             Well, not live but we follow each other on Facebook. So, it's like we see each other daily almost.
Michael:          There you go. So you really don't plan anything in your business anymore.
Esther:             No, I've not. I never have actually. So, it's a really funny thing. When I was sixteen, a clear voice and neighbor told me that you know the earth was going to be destroyed at some point. And she said well, you better enjoy it why while it lasts. And that's why I never did a long study, never planned projects ahead never did any big projects and I've just been keeping on doing that even though the earth is still there luckily. But I think it was the start of short term thinking and I realized that a lot of my friends were planning things and they were so focused that they didn't see the opportunities that came their way and have always been flexible enough to see and seize any opportunities that came my way.
Michael:          You said that they were so focused, they didn't see the opportunities that… because that sounds backwards from how most entrepreneurs have been taught. We're supposed to focus, right.
Esther:             I know but a lot of my friends at that time weren't entrepreneurs. They were going in, they were studying, doing like their business, apprenticeship and getting into jobs and planning for years ahead, moving on in the corporate structure. And they didn't see the opportunities that they could have seen if they were entrepreneurs and if they had entrepreneurial mentality.
Michael:          What's one of the entrepreneurs that you saw in this time when you were starting out?
Esther:             Sorry, I didn't hear you.
Michael:          What was one of the opportunities you noticed?
Esther:             For example, in the like late 1990's, the telecom world was changing a lot and I found out about the call back services. So you got like a card and it had all kinds of numbers for different countries and you would call a number. And then immediately, you would receive a call back and then, you would have a phone line with a very cheap rate. And I was living in the Caribbean back then and calls to Holland like it was a Dutch colony.
And there were a lot of companies that had to call Holland every day and calls were ten guilders a minutes. And with this, call back service, there were only maybe one or two guilders a minutes. So, everybody wanted to use this service and I got a commission out of all the connections that I sold. So, it only lasted like two years because then you know, telecom market changed again.
But it financed anthropology study that I did at that time in 03:43 [inaudible] Florida. I did it just out of interest because I was travelling so much and I wanted to learn more. And these things always happen in my life so, an opportunity presented itself and I set up this telecom thing. And actually at the end just before the market was changing again, I heard from a friend who worked at an ad agency in Curacao; the Caribbean island. That actually the local telecom company were going to lower their rates. They were preparing a campaign and he was just telling me he was working on it.
So at that point, I sold my agency. You know, the commissions that I got and everything. And I even got some you know, I got some proceeds from that and that ended; t monthly commissions. But otherwise, they would have ended anyway. So, things like that always happened. I never got rich, I never had a lot of money but I've always had enough money to do whatever I wanted to do.
Michael:          So, how could you said part of this because you're not overly focused on the future and making plans? Is there any other thing you think helps you be more aware of opportunities than most people?
Esther:             I think a lot of people turn on their inspiration like twitch when they go to a conference or when they read a book or they listen to podcasts. Like okay, now I'll open my mind and I'll get inspired. And for me, the inspiration switch is always on so, I have to turn it off. I have to try to turn it off because there's so much input coming in.
So, I get inspiration and ideas when I'm doing nothing. You know just the people I meet, things I read online. I'm not even looking for things but I just see opportunities. And I think that might be the difference. To always be open instead of opening up your mind when you think opportunities are going to arise because they usually present themselves when you least expect them, right. When you're taking a shower, when you're talking to somebody you don't even want to be talking to.
So yeah, I think that's the difference. To always have an open minds and know that there's always opportunities all around you and you just have to recognize them instead of searching for it.
Michael:          Tell us more about that. You need to recognize instead of searching because I think a lot of entrepreneurs or want to be entrepreneurs feel they have to find the next big business idea and they go around trying to find it.
Esther:             That works sometimes but it's hard work. It's brainstorming and creating plans and whatever and sometimes it works. But for example, one and a half years ago I was just browsing through Facebook and I saw this; I don't even think there was an ad. It was a post by somebody who said oh, there is a repositioning cruise from Barcelona to Brazil for one hundred and fifty four dollars. You know, nine days transatlantic everything included; a private room. So, I saw it. I was like oh, that's fun and then I continued scrolling and a lot of people saw it and didn't do anything.
Some people saw it and thought oh, I'm going to make the crew. So, a lot of nomads who are actually on that cruise. But at that moment, I was just organizing my writing week in Majorca. So I had to rent a villa and organize the restaurants and give people instructions on the travel arrangements and have to pay for everything and have to entertain people all day and give workshops and tell them okay, we're going to have lunch now come over here, wait here blah, blah, blah.
So, I was I felt like a like a tour guide almost. And then I thought, what if I would organize my next workshop on board this cruise? Booked a cruise, the food would be arranged. They couldn't believe the boats you know. And all I would have to do is present myself every day between nine and ten; whatever for the daily workshop.
So, I tested the idea on Facebook. I said hey, how about going on a cruise with me you paid this hundred fifty four dollars and you pay me a few hundred euros for the daily workshops? What do you think? And then, many, many people reacted. So, I actually set up like a page in my shop and within a few days, fifteen people booked to the cruise.
So, I went on this cruise that a lot of people went. All party nice and I actually made money on the cruise and I had a great time. And arriving in Brazil, everybody was so happy that I decided to also organize this workshop on the way back. I called it 'Cruise Your Business'. So a few months later, the same boat went back to Europe. And again, I put it on Facebook again fifteen people showed up and I was forced to stay in South America for those three months.
Michael:          Oh, what a hardship!
Esther:             Yes, so I learned to dance tango in Argentina and things like that. And in the end, I made like ten thousand dollars, made a lot of people happy. You had two very unique experiences all because of this one Facebook post that many people saw. Most people didn't react at all. Some people thought the opportunity was to actually go on the cruise which was something very special. And I turned it into something different by combining two ideas and seizing the moment and opportunity in creating crucial business.
Michael:          And you were able to do that because you hadn't planned your future around for years in advance. You didn't have… you weren't in an office where you had to be in one place on many other things I'm sure too. And you were flexible to change your original idea was really originally you were going to do this work shop on an island.
Esther:             True and I still do to workshops in Majorca but this was just the different version. And actually, after those two cruises now a lot of people are organizing workshops on board the cruises and I didn't feel like doing it any more. But then a few months ago, I found another great cruise from Barcelona to 09:50 [inaudible] and it's going to be end of next year; November 2018. And I thought you know let's post it on Facebook and see what happens. And I got seventeen people again joining me who paid and registered one and a half year in advance to have the unique trip to 10:07 [inaudible]. So, I'm going to do another 'Cruise Your Business'. Even though I thought I wouldn't. The momentum came up and so, these things happen.
Michael:          So a part of this technique you have is that you put it out to your audience either on Facebook or your email list and see what ideas people resonate with.
Esther:             yeah
Michael:          And you probably put some ideas out where no one signs up
Esther:             True sometimes, I have an idea and I am very intuitive. I think this is the next best thing and I post it on Facebook and nobody reacts. I'm like, what is wrong? Is the date not right, the theme not right? But that's what's great about social media, you get immediate feedback.
And the good thing also is a lot of people plan things and organize things and they rent a space and they make a program and they create a website and then nothing happens. The good thing about Facebook and social media you post something, an idea, people like it then you start crafting. You ask them you know, would you like this week or that week: Would you want three days or four or seven days? How about this price? And then you craft the workshop or the offer you have together with your audience.
And by the time it's ready, you have some ambassadors, you have people who want to actually go through with it. And if you make a plan perfect before you launch it, then you spend a lot of time. You don't have this feedback from your audience and it might not be that right topic or idea. So for me, this is something that grew. I never thought of this but it just seems to work.
Michael:          No, makes a lot of sense. So, really what you're doing is you're selling the idea before you finalize what the whole thing is and you are co-creating it together with the people who are coming.
Esther:             True yeah, that's it. And I have another tip for listeners. I see people who create a Facebook event and then somehow, they don't get enough response and then they cancel it. And when you cancel a Facebook event, more people get to see the cancellation than got to see the actual announcement of the events.
So everybody knows that Esther's the event has been cancelled. Why would you cancel it? If nobody registers, you don't need to notify anybody that the event's not going to take place. And if two people registered, you notify those two people. Never cancel a Facebook event.
Michael:          That's a great tip. And what would you do if you only do have only two people sign up and really you need ten people to make the numbers work? How do you deal with that?
Esther:             Sometimes, I go with the two people because they're really enthusiastic about the topic and maybe it's a new idea for me and I can test it out and then I can tell them you can bring a friend or I make a special offer for the other seats available.
And sometimes, I create an event because I want to be at a certain location at a certain time and then it's just nice if two people join me and that will probably pay for my expenses. But most of the time, it's very clear. It's either nobody or it's more than ten people so, it's very rarely happens that's somewhere in between.
Michael:          Cool so, a lot of this comes down to that you just go with the flow in your business.
Esther:             And there's not really a difference between my business and my life so, I just go with the flow. And sometimes, my life turns into a business and sometimes my business turns into my life.
Michael:          So, what I want to ask is people may be listening and saying yeah, that sounds good. I wish I had Esther's life or something similar. But I don't quite know how I can go with the flow. If you wanted to train someone, how could they go with the flow? What are some practical things they could do right now?
Esther:             What do you mean if I wanted to train somebody?
Michael:          Suppose there's someone who doesn't go with the flow and but they want to get the benefit. What could they do to you have more of that in their life?
Esther:             Okay, I would advise that person to take little steps or not to quit your job, leave your country leave everything behind and go like oh go with the flow. But for example, take a different routes to your work every day. You know, if you usually cycle to your work, take the subway. If you drive, walk or share a car with somebody.
So do something different and be open. Turn on that inspiration switch like you're going on holiday or go to conference. Have lunch with somebody every day that you don't know yet. It might be the person from the mail room, it might be your cousin, it might be the cleaning lady; somebody completely unexpected with a different life view. And talk to them, really talk to them about their passion about your passion and you will find that you are able to help them and they will be able to help you with the things that you're dealing with or struggling with.
And even if they won't help, they'll give you different perspectives. And I think inspiration is all about different perspectives. So, if you do what you've always done, you will get what you always got. So you need to do things differently to get different results.
And also failures. Like would you feel as a failure are just stepping stones to the learning things. So, don't be afraid to fail and don't have a fixed idea of the outcome. Just go with the flow that's how I deal with it.
Michael:          And what about being super busy because a lot of people feel they have to do a lot of things and work sixteen hour days in order to succeed in their business. How does that relate to going with the flow?
Esther:             But doesn't leave much space for the unexpected right or for inspiration or for fun. And I used to be like that. I used to work very, very hard and I used to define myself by the results. I'm the no excuses lady, result of whatever. So I know exactly how you feel when you're in that position. You think I don't have time to slow down. First, I need to do this and this and you just.
What happened to me, I got into a car accident few years ago and I ended up with a whiplash. So, I had to slow down and it was not a matter of doing ten percent less what I was trying to do before and that cost even more stress. I couldn't do anything and I had to decide when I felt a little bit better the ten percent of all the things I was doing before that were important enough to spend my little energy on. And it took me years to get used to that and now I work a lot less and I still get the same amount of things done.
A lot of things don't get done and nobody cares. So, there is another way but it's not a way of changing what you do right now and making it a little bit different. There has to be like a complete turnaround. And I hope for the listeners that it won't be an accident like I had or burnouts or something really serious but that just one day, you'll have an epiphany and think hey, this is not what I really want. What I really want is to be open and to have a space inside of myself and in my life for the people I love, for the things I really want to do. And it's not all about results. It's about the process of being in the moment and being happy.
Michael:          Yeah, I certainly think paying attention to the joy we get in our businesses is this as important as the profit.
Esther:             absolutely
Michael:          It's really not having a business that is bad for your health and you don't enjoy.
Esther:             And one thing that really helps is so appreciation like some people keep an appreciation journal that every morning you write down three things you're grateful for and at the end of the day also. And there's also great meditation from headspace and it's the appreciation bank; I think they call it. And those things really help me.
You change your mind set by focusing on appreciation instead of focusing on your to-do list and things you haven't achieved. You really have to focus on the things that are already there. Not only for your business and not only for your personal growth and not only for your happiness but just my business motto is 'work with what you have'. There is already so many things out there that you can use that you have. Don't focus on what you don't have but focus on what you have and see what you can create with that.
Michael:          That sounds a great way to be in your life and in your business and I can see how that creates more space for opportunity.
Esther:             So many people are waiting for something. You know they're waiting for the money or for the time or until the plan is finished, until they have in finance or whatever you have. The time is now you know, see what you can do right now.
Michael:          So, let's just segue into being lucky because you seem to be an incredibly lucky woman. You've traveled to hundreds of countries in some dangerous situations, never had any problems. You've had lots of business ideas and opportunities that you've talked about. How do you create being lucky?
Esther:             I think it's a mindset but it's also I do think that I'm very lucky. I was born in a in a good country, in a good family have had a lot of opportunities. But I see a lot of people from the same country with the same opportunity you know, having a completely different life. And I also know some people who weren't born in those lucky circumstances who have created a wonderful life.
So, it's not the only thing. I think the other thing is that the mindset and knowing that everything you need is already around you. And then seeing and seizing opportunities. Like what I just said about the cruise. Many people saw this Facebook post about the cruise. Not many people recognize it for an opportunity and even less people actually seized the opportunity and that's the thing with many, many things in life.
You might be walking to work or to an appointment or you see something really interesting and you say oh, I can't think about that right now because I have to get to work. Whereas if you would stop and talk to the person or read the flyer or whatever inspires you, you're open to opportunity.
Michael:          Do you think that's something someone could learn to do? To slow down enough to let the luck come in or.
Esther:             Yes, I think so and to many of us, it's not really natural because we were raised in an environment where you have to be busy, right. If you ask your friends how you doing man people say oh I'm so busy and it's like a status symbol because they're busy doing their business or making money, they're wanted, they're important.
But you have to also choose the context and the environment. So, if you surround yourself with people who find other things important or people who are looking for inspiration, who are developing themselves, who are doing things differently; then you create a different environment.
So you decides what environment you want to be in and what direction you want to grow. Do you want to do more, better, make more money, have more success or do you want to really live and grow and explore humanity and yourself and things like that? And creativity and meet other people who are doing the same thing.
And that's a really big thing and a lot of people talk about it and I used to talk about it and I didn't feel it the way I feel it right now. So, I think I've grown in that direction after going on in the wrong direction for a long, long time.
Michael:          So, when you say you pick your environment, does that mean the place that you live or your friends or the staffs that are in your business or what do you mean by environment?
Esther:             All of that. For example, I helped a lot of people who want to become location independent so, they're still stuck in a job in the Netherlands with the environment making a lot of money, spending a lot of money, having a little time, being busy.
And some of them actually quit their job and then keep their expensive house and try to make a plan on how to become location independent. And they all find it very, very hard and I advise them to move to for example maybe in 23:11 [inaudible] Indonesia for a while to surround himself with people who are already living that life. And it's cheaper and it's a lot easier.
So, when you want to make a change sometimes, it's easier to actually make that change before you're ready because and the circumstances will helps you deal with it and it doesn't have to be a permanent thing, it can be a temporary thing. You can take a month of holiday from your work to go to a location where there's a lot of digital nomads to be inspired, to think about what you could do. And that will work better than doing it in your usual environment.
Michael:          Right because just by changing your environment even if you only went to the next town over in the same country.
Esther:             true, true
Michael:          you'd still be more open.
Esther:             Yeah and a funny example that somebody told me. A guy in he was living in Spain he wanted to move to London but of course it was hard to find a job in London while living in Spain. So, he changed his LinkedIn profile that it showed I live in London. And then he started getting job offers and when he finally moved to London, he had a job already.
So, you don't even have to change your environment you can change your social media profile and invite things your way. So, it's different ways of doing it. But you have to change something if you want something to change. You have to start somewhere. You can't wait for a change to arrive at your doorstep because then you're not in control. You know, then other people or other circumstances are taking control. You are giving them control of your life.
Michael:          So, I know you've hired a lot of people you know, assistance and all kinds of people in your different businesses. Tell us about the danger of seeing the future potential of the people you're hiring because that sounds like a good thing, right. To see someone's potential.
Esther:             Yeah, I have a weird thing that when I meet people I see their potential. So I see who they can be you know, their potential, their possibilities. And I really like to talk to people about who they can become and about possibilities of things they might not have realized themselves and I really see that in a person. But when you're hiring somebody, it's not the best thing because I see what they can be but they might not yet be that person or they might not want to be that person or they might not see themselves that way.
And I'm really not a people person. So when I want to hire somebody and you say oh yeah, I need work I'm like okay, here's work and we'll have fun and let's do it. And then after a few weeks, you would hand me back the work I'd like have no idea you know. You were so enthusiastic. But then when I was by myself, I had no idea what to do and that I'm very disappointed.
And it happens to be many, many, many times that I am talking to people and I see this potential and we talk and they also feel this potential. And then I leave them alone and they're like back in their ordinary world like oh, what am I supposed to do? And they're feel embarrassed and they don't want to tell me because I saw all this potential in them and so, I've been disappointed many times.
And of course I have to learn from that. So recently, I hired a coach actually to help me hire somebody and I go through the process. And what I learned is I just go by my intuition. Hey I like you, you like me. You need work, I need somebody, here's work. That was my hiring process.
And now, we went through multiple steps to do some tests and even personality tests because I tend to hire people who are like me. But I don't need people who are like me. I need peope who compliment me and you know. So I learned a lot from the process and I now have some great people working for me and then it's actually fun to work with others.
Michael:          So you mentioned hiring people were you like previously and you felt that was intuitive. Is intuition the same as liking or is there some difference there?
Esther:             It's very difficult to make the distinction because I've also met people who I intuitively didn't like but practically should like. You know because they were doing good things, they were nice people. And also in love, you want to trust somebody, you want to have this good feeling even though your intuition might tell you that it might not be the right person.
So, that's why so many people don't dare to trust their intuition because you never know when it's your intuition, when it's your fear, when it's your desire. All these little voices, they sound alike.
Michael:          Yes, they can be a lot of little voices in the head so.
Esther:             yes
Michael:          Narrowing down which one is the intuition, which one is the emotion is definitely a good skill to do. And I think just by practicing and juggling the decisions we make using intuition or other means is one way to do that.
Esther:             Yeah and what I learnt is looking back, you often understand the situation better. So even and if at that moment you hear two voices and you decide to go with this one and then looking back, it turns out this one was right. Somehow, you knew all along and by looking like next time to trust more in your first hunch.
Michael:          I think the other thing for me on that is the question I ask. If I ask myself, is this person going to be good for me to hire? That produces one intuitive answer. If I ask, will this person bring me profit and joy? That brings me a different answer because someone might be good for my business because they're absolute disaster doing the job.
And they make me wake up to the fact I haven't got my business organized and I wasn't clear in the hiring process; all kinds of other benefits might come from having a bad fit. I'm sure you've had that experience. You hire someone who wasn't good and you get a lot of good benefits.
Esther:             You learn from it. Like you're very good at asking good questions. So, it's really interesting to think about what question do you ask your intuition or universe or whatever.
Michael:          Yeah because my intuition might have said yes, it's good to hire Mary because she's going to give you a hell of a ride and make you grow your business three times in two years' time. But you're going to get a little frustrated while she's with you.
Esther:             Yeah and then of course you question you know your intuition because you're intuition said yes, hire her and then you have a lot of conflict and you think oh my intuition wasn't right. And then three years later with all the extra profit, you look back and you understand what happened.
Michael:          yes
Esther:             So that's why you learn to trust your intuition more when you get older. I wish I would have known all the things I know right now when I was younger. But it's a process. You have to learn to trust yourself and other people and how things are related to each other. And I think just by the time we get it, we die. You know it's so unfair.
Michael:          Well you can always communicate with your older self. Just invite her unto your spiritual advisory board and ask her for advice. I was talking to Chris Reynolds, another location independent entrepreneur and he has a ninety year old version of himself on his spiritual advisory board that he talks to.
Esther:             That's really nice.
Michael:          Often when he's upset about some business thing that's not going right and his oldest self encourages him not to get so excited about stuff going wrong.
Esther:             That's great because I know the other way around like writing a letter to your younger self. I wish I would have known this and it's also a therapy failing which is really powerful but it doesn't change anything. But if you ask your older self to advice your current self that is something that people actually use and that might change your decisions or your experiences.
Michael:          And you could have your future-self write a letter to your current-self explaining how she achieved whatever goals that you currently have.
Esther:             Yeah, interesting.
Michael:          Yes, always possible to communicate between our different selves and I definitely have. When I was younger, I have memories of being you know, getting spiritual help and I realize now it was me helping my younger self.
Esther:             Wow! That's powerful.
Michael:          Yeah, so lots of opportunity there because time is not totally linear. There's definitely more flexibility in time than we recognize. So, I noticed early you called yourself a 32:16 [resultant] other than a consultant. Because probably you deliver results to your clients, right.
Esther:             Yeah, I'm not a coach like who does multiple sessions and I'm not a consultant who takes on a big projects. I'm a resultant. So I do one or two sessions; mostly one only. And I just deliver results. If you want me to hold your hand you know, and if you have excuses then, I'm not the right person. I'm the no excuses lady and I don't have patience. So the clients auto select themselves and sometimes they get an offer from somebody says my company pays for like ten coaching sessions, can I do that with you? Of course in the beginning, I made a mistake. I thought okay, at ten sessions that you get paid and it's the same person.
And so a few times, I said yes and I regretted it after the second session because, what else you going to talk about if you don't get it after the first and the second session? Then ten or twenty sessions are not going to change anything.
Michael:          And then when these clients come to you, do you get intuitive knowing as to how to solve their issues? Or tell us about how your intuition plays into this.
Esther:             Well, I don't think about these things. I know I can help anybody with anything. I can make any situation or plan better than it is before people come to me. So, that's the trust that I have. And then, when we have a session sometimes, people want to send me things ahead or want me to read things. I usually don't. Just sit down and talk to them and whatever they say at that moment is what they need most at that moment.
And then, they might tell me they want advice in writing a book and then after five minutes we might go in a completely different direction and they end up very happy. I don't plan anything. I just… Yeah, I empty myself and I'm completely there for that person for that hour or whatever the time is.
I'm very practical and also intuitive. I never called it that. I just called it experience or whatever but I'm very intuitive. So sometimes, people ask for one thing and they need another thing. Same with companies hiring me for a presentation. They might ask for one thing and they might need another thing. So, I just completely empty myself and give my best for the situation. And usually, it ends up being exactly what they needed.
Michael:          I know different people get their intuition in different ways. You know maybe they hear words or ideas come in their head. What ways do you get these intuitive messages?
Esther:             I think it's more feeling. And also what I noticed. When something is not in flow it feels like you're stretching a rubber band. You can do it and you can stretch it more and more but it gets more and more difficult or like walking in 35:25 [inaudible]. That feeling that you're working really hard to get ahead.
On the other hand, when you're on the right track then all the doors open. All the lights turn to green feels like effortless. So, I think I use that in conversations or sessions as well that if something feels like really slow and difficult and I switch the topic or the direction and then suddenly it starts moving again, that's what I go by.
Michael:          That is a great skill to have because that lets you navigate your life with ease.
Esther:             I think I've never thought about it but I think that's it. I learn to recognize when things get really 36:12 [serape]. That's up the right direction and I'll believe me. I've worked, I've stretched the rubber band enough, walked in this area for and to show everybody that I could. I have a lot of strength and I could do it but it never leads to anything. And then when you finally let go and the rubber band returns to its original shape and you go in a different direction, everything's easy. It's like aha. You just learn by experience and I think everybody has this experience. But I started to recognize it at some points.
And then, learn from previous feelings and experiences and started applying not only to my own life but also to the people in the organizations that I help.
Michael:          And you also I think apply this when you travel. You've travel to more than a hundred countries. You've done a solo traveler. You're a woman which a lot of women listening maybe like I could never travel alone to countries X. Y. and Z. It's too dangerous. And you didn't just travel to these countries, you actually are in situations that maybe were a little dangerous themselves.
Esther:             Yeah, I've been in all kinds of situations before internet, without accommodation, without money, without plan and really weird things happen. And for me, this proved that it's not just luck but also intuition.
Sometimes, a really good person would invite me to their home and everything seemed person who was perfect. It was a friend of a friend and everything seemed like a great situation. And it just didn't feel good and I wouldn't do it. Now, I don't know what would have happened. But other times I was in the weirdest places and then a really weird person would invite me to their house and it would feel good and I would do it and I would have a great time.
I remember in the Dominican Republic. I was like twenty something and I arrived at night in something Domingo and I went to like a small hotel. There was nothing there and it was dark and I wanted to walk on the beach. So I walked on the beach by myself at night. Of course, really stupid idea and I saw lights further on. So I walked to the light. It was kind of a bar. So, there were people there and I talked to them and the women were really friendly. The men were a bit weird but after three hours, I found out I was in a brothel of course you know.
And I realized this might not be the smartest thing to do so maybe I should go back. And the moment I wanted to leave, there were gunshots outside. There was like a gun fight and whatever. So people said you better stay. So I stayed for a little while and the gun fight ended. I walked back to my hotel nothing happened but then, I realized maybe next time I shouldn't go walking in the dark in the middle of the night by myself. So that's how I learn things. Not because everybody tells you you shouldn't do them but because I found out.
Michael:          That sounds quite exciting.
Esther:             yeah
Michael:          But it's good that you could feel where the flow was good and where it was.
Esther:             Yeah and another thing is a lot of people are guided by fear. So I have a lot of friends who go to a new place and the first thing they check is the locks on the door and they live in fear. And I don't think about bad things that can happen. I know things can happen but I don't focus on them and that makes me feel free.
But of course, you have to be reasonable and you don't take any risks that you shouldn't take. But living in fear is a different mindset. And you notice also when somebody walks around in a strange city and they don't feel at ease, they're easy target because you see there they don't feel confidence and they're a little bit lost and disoriented. And when you walk around with confidence, I don't have any sense of direction so I get lost. Even if in a village in Bolivia which was just one square with four streets. I get lost.
But I pretend to always know where I'm going. So people must have seen me walk in each of those four streets like very confident and then two minutes later I would pass again looking from my hotel. I couldn't find my hotel anymore.
Michael:          But at least there wasn't a gun fight.
Esther:             Yeah, not that time. And also, people say you're a blonde woman that don't you get problems with men and whatever. And I think for example in South America, that's my personal interpretation; I don't know if it's true. But men would rather be seen talking to you then pull you into an alley and do whatever or bad thing because it's a macho culture. So men want to talk to me and sometimes I talk to them sometimes I don't. I'm not afraid. I don't walk around in fear. I just walk around open to the environments or to meet people to learn things. I have experiences.
And like I said nothing bad ever happened to me and I know people have other experiences and that's horrible. And sometimes, you can't avoid it or you're just in the wrong place at the wrong time. But it's better not living in fear and trying to enjoy things than not do things because something bad might happen. Something good might happen.
Michael:          It could and I think that the vibration we have whether it's fear of being open or love or what you want to call it, people pick up on that. In particular, criminal people are very good. They're like predators. They're like lions in the jungle. They can tell where the vulnerable antelope are in the herd.
Esther:             But there are also always good people. Like when I was really young, when I was seventeen, eighteen travelling around by myself. There would always be good people saying, are you travelling alone by yourself? Don't you know it's dangerous? Why don't you come home with my family then at least you'll be safe? You know so I would have the good people picking me off the streets before the bad people could.
Michael:          Well, this is an inspiration for people listening to maybe they're not going to travel two hundred countries but they could try some things they haven't tried before and take a few little risks.
Esther:             Start small; like what I said take a different route to your work, go to the next town and pretend you're a tourist. It's opening your mind. You don't have to leave everything behind and put yourself in a completely new potentially dangerous situation. Just start small and explore your own comfort zone and make sure you get your inspiration switch turned on.
Michael:          So, have you always trusted your intuition this strongly or have you had times when you didn't trust it's as much?
Esther:             I wish I could say yes but you learn to trust it by ignoring it a few times and then looking back knowing that your intuition was right. For example, many years ago, when the Euro was introduced in the Netherlands. I collected all the left over foreign coins for charity and it was a big projects. I raised sixteen million Euro without any expenses, without any experience and of course, I was the new girl in the established charity world. And there were like many you know, big guys, famous, established with big positions, big names. And they wanted to be part of my collection or they were against my collection; everybody had a different opinion.
But I thought my intuition told me these guys it doesn't feel good, it doesn't feel good. But then, my ratio told me, these guys have much more experience than you do. They're famous, they have well established names, they know what they're doing and they just behave that weird because they have to get used to you. So, take your time, work with them. And of course years later, I found out that they robbed all the money and that they were trying to stop me from doing the collection and they were doing all kinds of political horrible things.
So looking back, I know that my intuition was right. But at that moment, I tried to rationally like overrule it. Now I know that I shouldn't have done that. But I wouldn't have learned everything that I know right now if I hadn't had that experience.
Michael:          And maybe people can relate to this with dating Mr. Wrong which you told me earlier you dated a Mr. Wrong for a while and you're intuition was knocking on the door.
Esther:             For seven years actually.
Michael:          Seven years of your intuition knocking on your door that… Esther! Esther!
Esther:             Well we… of course when we started off I knew this wasn't a good idea but everybody tells you don't date a Mr. Wrong and I didn't want to listen to what everybody said. I just wanted to experience it for myself because a Mr. Wrong is also a very exciting person. They have a very adventurous life. They have a hundred percent attention. So I wanted to experience this. We actually had a very good time and we actually fell in love so then it turned into a relationship.
And you know you cannot really change somebody. They can adapt their behavior but their essence is the same. And if somebody needs a lot of attention, the moment your attention goes elsewhere, they fall back into old habits.
So many times my intuition told me something is not right. But I was in love with this guy. We had a relationship. He really wanted to be with me. We had like a good relationship and he told me there is nothing to worry about or he would even ridicule my intuition. And now, the choice at that moment was not believe him and listen to my intuition based on nothing. I had no proof, I had no facts or trusting him with his reasoning and it sounded very reasonable.
So many times, I decided to trust him and in fact, overrule my intuition again. And then, at the end of the seven years when our lives were kind of floating apart going in different directions and we broke up. Only after the break up I realized that I had been overruling my intuition for so many years and that I needed to recover. It took me two years to recover. To get back to myself, to trust my intuition again because I wasn't aware that I was overruling it.
Michael:          So, now you have all these understanding. What would you tell your younger self if she was hearing those intuitive messages and maybe for some listeners who are hearing intuitive messages with their relationships or their business?
Esther:             Well, I think the mistake that I made was with both the charity people and with the Mr. Wrong. I was trying to argue with them based on my intuition. Like my intuition tells me this is not the right thing to do and then they come up with all kinds of rational arguments and then you have nothing to offer and you always lose.
So keep your intuition to yourself and try to find rational arguments to support it then you can have a discussion. But don't tell people I feel I need to do it is because my intuition tells me. So, I think that would have made the difference. Then, I could have just told the guy like listen, we're taking some time apart or I feel… I don't know what I would have done but listen to your intuition and keep it to yourself and find some like rational things to support your decision.
Michael:          Well, that's a good piece of advice for your younger self. I'm hoping we can move to a world where people would respect other people's intuition.
Esther:             That would be good. But the people also do use it the other way round. Like they don't want to do something because they don't want to get out of their comfort zone or they don't want to work with somebody or other reasons. And then they say my intuition tells me not to do it. And then you can't argue with them because they say my feeling, my intuition even though you know that it's based on something else. So, it works both ways.
Michael:          My goodness; so it sounds like you like using your intuition in your business these days. Why are you so proud to use it?
Esther:             I'm not really aware of it and I'm not really proud of it but I realize that it's always been there and I'm just giving it more space. And it's not like a spiritual side and a business side but it's all intuited. It's all one thing. It's all me and I make mistakes and I read my intuition wrong or I still.
But many, many times that I ditch trust what I felt and it turned out well. So intuition doesn't only warn you for bad things. It also points you in directions of you know, look at this again, this might be a good idea there or let's walk in that direction. Usually, I go here now let's work that streets today and then you meet somebody or see something that inspires you. So, it's the little things. Intuition is not a big things, it's the little things and all those little things matter both in business and privately.
Michael:          I mean I think they can make a big difference. I know that there's a billionaire and he is George Soros and 50:00 [inaudible]. And when he's in a big trading position with millions of dollars on the line, when his back starts aching, he knows he needs to unline the position and get out immediately.
Esther:             wow!
Michael:          And that's his way of doing. He's the guy who bet against the Bank of England when they were trying to break the exchange rate on the pound so.
Esther:             wow!
Michael:          I think these little messages can make a lot of difference in our business
Esther:             I saw in it. What it all boiled down to is to get to know yourself. How you feel, how you work best, who you work best with, how you get inspiration, what makes you feel uncomfortable. And that's my biggest asset that I really know who I am. I'm very confident in the things that I do because I choose the things that I'm good at. So you know you once in a doing anything that I don't feel comfortable about; except for tango dancing actually. It's a new experience.
But you can drop me anytime, anywhere in the world without a phone, without money, without friends at and I'll make a living. I'll create a new life that's what makes me confident. That's what makes me me and I think if you get to know yourself with you're intuition, with the mistakes you make, with the experiences you have then, nothing bad can happen to you because you'll turn anything into a learning experience.
And that different for everybody. So your feeling about your self will be different than my feeling. But you know yourself and I know myself so, we can be whole people talking to each other instead of insecure people wanting something from each other and doing like energy stealing or political schemes. So, that I think what people should be looking for to really get to know themselves and to find the best environments and contexts to be their full self.
Michael:          And I've taken tango lessons and one of the things I learned that was surprising to me is that when you're dancing tango, you're doing… It's a complicated set of steps. You're supposed to be staring in the other person's eyes and you're supposed to stay a certain distance away from them even though you're walking backwards and forwards and around and whatever. So you sort of have to feel their energies to know where the man or the male person in the partnership is going next. And the male needs to project that energy to his partner so she has a clear message about where he's going to step before he steps otherwise, you'll end up stepping on each other's toes.
Esther:             It's all about connection and communication and there's a lot of dances I've done some salsa as well and it's really fun. But tango is about connection and it's really about working with energy and it's become visible. If you… in real life you can pretend to receive a message. But in tango, if you pretend to receive the message, you're doing something different than the leader wants you to do. So it's visible immediately.
Michael:          It is fascinating. So, I think that if every entrepreneur was able to openly use their intuition in their business, they would make more money, they would be less stressed, they'd be more happy and perhaps more importantly, they make less stupid decisions. Because I think a lot of decisions where we hurt people in our businesses or hurt the environment or the planet come from not following our intuition. But maybe following fear or greed. So and that's my mission to achieve that. What will it take in your view to make business intuition used openly by every entrepreneur?
Esther:             I think that what you're doing right now asking different people, successful people, role models, interesting people; whatever. To talk about this different side of doing business and living that we usually don't talk about. We talk about it in one on one meetings but not openly because a lot of people are not ready for it, are not open for it. But more people than we think are interested in it.
So, I think what you're doing is great to peeling off a layer of the usual interviews and success stories to look behind the scenes with what really happens and to bring the spiritual and the ratio and the business sides together.
Michael:          Well thank you yeah, I've done a whole bunch of these and I'm doing a whole bunch more some. And I've just noticed behind you, you look like you have some Hindu deity dancing the tango.
Esther:             Well, this is my father's apartment. So, this is his decoration but he's actually dancing the tango on top of somebody else. So I don't 54:50 [laughing]
Michael:          Well I think war and fighting actually are quite intuitive themselves. If you're in a battle, you have to react instantaneously to threats. You can't do that with a rational mind. So, there's a lot of intuition that happens in the military.
Esther:             Yeah and also that's what I noticed in tango. If you're thinking, your body reflects faster without thinking. So this is for me, it was a revelation. Like there are so many learning in dancing the tango. So many metaphors about what we just talked about today about life in general about business. It's beautiful to look at it that way.
Michael:          And I think that's true in business these days but the speed of business is just increasing so fast we can't do it all through the rational mind. I mean still use the rational mind, it's a great tool. But here's intuition, it's another great tool to use as well.
Esther:             true, yeah
Michael:          Great; well, I really enjoyed connecting with you and sharing with our audience with your wonderful experiences with intuition. If people want to find you online, how would they do that?
Esther:             My website is EstherJacobs.info and it has a lot of tapes and blogs and videos and like really good information. And of course in social media, I'm mostly Esther Jacob sometimes Esther Jacobs N.L. for the Netherlands. But just Esther Jacobs no excuses lady and you'll probably find whatever you're looking for.
Michael:          Or just go to your local Amazon store and find Esther Jacobs or your local Ted X. and you'll probably find her speaking somewhere.
Esther:             Yeah, that's true. There's a lot of videos out there. I do public speaking like for conferences, meet ups. I give workshops retreats. I have about twenty two books out right now I think. But everything is on EstherJacobs.info. And if you have any questions, send me e-mail or social media message. I'm probably going to be able to help you just in a few lines of advice or a link or whatever.
Michael:          Fabulous well, thanks for joining us today.
Esther:             Thank you so much for asking those great questions that I know you are famous for.