You can listen to the podcast and read the show notes here.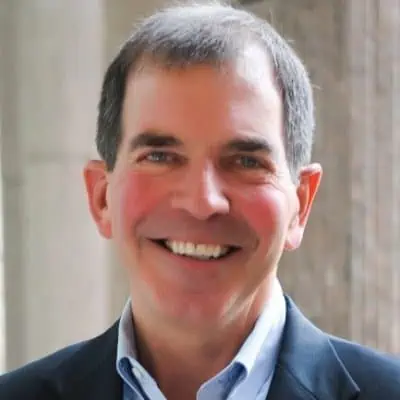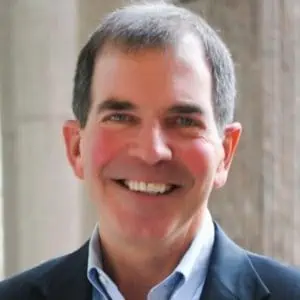 In this episode, I talked with Christopher Avery.
Michael Light:                    Welcome back to the show. I'm here with Christopher Avery, and he is the author of The Responsibility Process, Unlocking Your Natural Ability to Live and Lead with Power. We're going to be talk about that, but also on using intuition in your business. Chris is also host of the Leadership Gift Program. So, a lot of interesting things here. What we're going to be talking about is does following your intuition lead to bad decisions? Some people seem to think that, and there is some research out there, but we're going to talk about that in more detail. How to trust your intuition and your life alignment more. And listening to your intuition when it involves big money and you don't have the clue why you should take the action it suggests. Chris has an amazing story about that.
Then we're going to move on to how to get mental clarity and hear your business intuition more clearly. How you can shift from blame, shame, other low or stuck emotions to a place of responsible creation and joy. We're going to look at shifting underlying anxiety and why that's better than covering it up or coping. So, if you usually reach for your drug of choice or your addiction of choice instead of shifting it, this bit's for you. We're also going to look at how you can clear business blocks that are holding you back energetically rather than spending years running through the muck to get them clear.
Then, we're also going to look at some interesting tools, how Chris has used Hoʻoponopono, which is a spiritual tool for clearing stuff. And how he's used that to get his business to run more easily, make more money, and have more joy. Finally, we're going to wrap up with intentional dying. We'll try not to make that too depressing. Chris has an interesting-
Christopher A.:                  Or too real.
Michael Light:                    Yes.
Christopher A.:                  Or too real.
Michael Light:                    Yeah, and we're going to apply that both to people and to businesses. Well, welcome Christopher.
Christopher A.:                  Thank you Michael. It's a pleasure to be here.
Michael Light:                    Let's start off, you mentioned when we talked earlier that some people think that following your intuition leads to bad decisions in their business or life, and they even had some research on that. So let's talk about that.
Christopher A.:                  Sure. I was just recalling that it was a popular topic, maybe a couple of years ago, somebody published something that maybe suggests that maybe we shouldn't … and they used terms like instinct, or trusting your gut, or things like that and showed that in some kind of study that people made worse decisions than if they were more "rational". To me, it was just kind of humorous. I think you and I would agree that probably in that case someone wasn't tapping into the truth, or tapping into their true intuition. I think it's useful to understand our intuition better and try and see what it is telling us. Don't you?
Michael Light:                    Yeah. Absolutely, I agree with that. A lot of entrepreneurs are very empathic and they pick up other people's emotions, and feelings, or even thoughts. I always ask when I'm getting something, is this mine? If I'm feeling sad or angry, is this mine? At least half the time it's someone else's emotion and I just have been picking it up. In which case I separate myself off from it. And if it is mine then I'll do some process to figure out where is it coming from and how to clear it out. But on the intuition, you know that message that you're receiving may not even be your message.
Christopher A.:                  So it's worth asking, is this mine?
Michael Light:                    Yeah. Is this mine? I also think it helps if I connect to the light from above and below, and expand my heart out as big as the universe, which is the process I call TLC, to the light connect. TLC also stands for tender loving care, which helps me remember it. When I'm more connected, more expanded, I get a better version of truth. I get a better set of things from my intuition. When I'm in a contracted and in a state of fear I may get messages that are coming more from my ego or other places. Those are some of the things that occur to me on that.
Christopher A.:                  Right. Very different language, but very aligned with my understanding of how we operate. So yeah, I would agree.
Michael Light:                    Yeah. Also, I think a lot of people confuse intuition with emotion, and they're not the same thing. When someone says they're following their intuition, are they really doing that or are they following their emotion? Emotions are things we feel, but intuition is our higher knowing. We hear voices in our head, or we get an inner knowingness, or we get messages through our dreams, or however you get your intuition. I think for everyone who gets intuitive messages, you just know that it's true for you.
Christopher A.:                  Yes. That's what I call knowingness. I think there's another element here. And that is, people who did this study, how did they know what the right answer was? How did they know?
Michael Light:                    They did a double blind trial, right?
Christopher A.:                  Well, you and I have both experienced having unexpected outcomes from our that sometimes held lessons even thought we didn't get the outcome that we wanted. And so who's to say whether the intuition, the instinct, or the whatever that people followed was wrong. Which leads me to deal with something that I deal with an awful lot in my work, and that is the notion of right and wrong. I think what stops a lot of people is they look around them for approval of the right or the wrong answer whether than knowing what's true for them.
I like to tell people that right and wrong are human concepts that we make up to control ourselves and others, and what if you can get past right and wrong to what's true for you, what's not true for you. What are you attracted to? What are you not attracted to? What do you want? What do you not want? What would be your ideal scene? What would be your not ideal scene? Rather than is this right or is this wrong.
Michael Light:                    Yeah, because right and wrong tends to tie into ego, and tie into blame and shame, and it's not always useful.
Christopher A.:                  Yeah, and it's always coming from a point of view. So, to talk about business intuition, one of the most important things that maybe we could take from this little lesson would be, can you identify the point of view that you're projecting or that a supplier, or a customer, or somebody is coming from the point of view in their business about what's right and what's wrong. And is that aligning with yours, and is it something that you want to participate in? For yourself, can you make list of the point of view that you're coming from in your business when you're evaluating or judging things as right and wrong.
Business is so full of analysis, and it's so full of judgment, and evaluation of right and wrong. So, on the one hand it's kind of preposterous that I'm sitting here saying they're made up concepts, and that you should try and get past them, when in business we do it all the time. Maybe the question is have you identified the point of view that you're coming from as you assess things as right and wrong.
Michael Light:                    How does this tie into trusting your intuition more, and being more aligned in your life?
Christopher A.:                  I think that if you get past right and wrong to operating from a principle or a core value. So, for instance, just then you and I were talking about joy and just talking about the book called Joy Inc, who's built a workplace of joy. It stars with making their customers joyful for developing software for them that doesn't need an owners manual, or documentation, or a help desk for them to understand, and that in order to have joyful customers they must have a joyful workplace. That the people doing this work must be resonating at that same frequency. I think that's a really good example of getting past right and wrong, getting past looking around and see how everybody else is doing it, and getting in touch with what you stand for, what's in your heart. When you follow that there is intuition at work that you know how to express that.
Science and have spent my life trying to understand high performance organizations. And one of the things that's clear to me is that every time you see an example of a high performance organization, most of their important and methods, they've created because what everybody else was using promoted mediocrity and being average, and it didn't represent their value. So I think every time you see a unique business, you're going invented their own way of doing things. Including accounting, and hiring, and firing, and promoting, and such things. What's going to dive that except intuition? Knowing what aligns or fits with versus what you can buy off the shelf from a consulting firm.
Michael Light:                    I think that's a great thing, to bring joy to your business, and to bring joy to your customers. I have a friend, Eric Yaun. He's the CEO of Zoom, who do that conferencing software. He used to be the VP of engineering at WebEx and then at Cisco. He just got … they weren't focused on how joyful their customers were, and he eventually left, and many other people left with him I think. His motto is Delivering happiness to our users. Your happiness is my happiness. I think that kind of sums it up, and they seem to make every effort to make the software work well and be easy to use.
Christopher A.:                  It's interesting, I have been contemplating moving from the service that I've used to years to Zoom, and the reason is the amount of buzz I've heard from other people in our industry, like you and I who do webinars and lots of net meetings and things, lots and lots of buzz out there about Zoom as being a really delightful tool to use.
Michael Light:                    Yeah. It just works more reliably than GoToMeeting, or Skype, or many of the other things out there. I don't know how they do it on the technical side, but whatever they're doing it seems to work better. It's interesting. You know, there are many other CEOs who, they make the customer … Who's the Zappos CEO who's famous?
Christopher A.:                  Hsieh? Is that is name?
Michael Light:                    Yeah, Hsieh. Tony Hsieh. He's focused on happiness inside his business, and it's a very successful business. So I think there's a lot to that.
Christopher A.:                  So-
Michael Light:                    Well- Yeah, go ahead.
Christopher A.:                  So that connects to eventually what we're going to get to which, at least part of my part is, talking about the responsibility process. To shortcut here, we have a higher part of our brain, which is expressive, and free, and creative, and a lower part of our brain, which is defensive, and resistant, and how we cope with problems. When people talk about toxic environments, they're talk about high drama, they're really talking about people running around in the lower parts of their brain here, and it turns out that you're just not very good at being productive and contributing value there. In fact, it's like we're all tugging on our own rope that's tied together in the middle, and nobody is going anywhere, but we're working just as hard as we can.
When you're in that more positive state of joy and happiness, you're more magically in the part of your brain where you want to pitch in together with others on an important purpose, and you're not that concerned with conflict or disagreement, because you know that you're sitting next to each other looking at the solution space rather than sitting across from each other seeing each other as the problem. There's a tremendous amount of science behind the business value of joy and happiness in the workplace. It's not driven by Foosball tables and frappe machines. It's driven by the way we do things around here to get our work done. In those types of environments, and I know that you've seen them too, people work hard and long.
Michael Light:                    And effectively.
Christopher A.:                  And very effectively.
Michael Light:                    Because they're empowered, and they're creative, and they can solve things.
Christopher A.:                  Yes. They're spending more time in the higher order parts of their minds, which I call being in the mental state of responsibility of true ownership.
Michael Light:                    Tell us what those lower states are in your responsibility process. I know blame and shame are in there.
Christopher A.:                  Sure. So, I would invite your listeners to create a stack of words in their mind, or jot these down, or just look up the responsibility process, which I'm sure you'll have in your show notes.
Michael Light:                    Oh, we will. You have a wonderful diagram that we'll include there too, that shows all of them stacked up.
Christopher A.:                  Right. Except there's a poster at my website that people can download. The stack of words start at the bottom with the phrase 'lay blame', as in Michael lays blame on the bartender for the too much ice in the drink. Above lay blame is the word justify, and above justify is the word shame, and above shame is obligation, and above obligation is a line, and then the word responsibility. This is the result of research over the last three decades, which is a phenomenal logical study of people in the counseling/coaching professions taking copious notes about how people talk about their frustrations, their upsets, their problems.
We've identified this pattern that when something goes wrong, whether it's big or small, this process gets triggered by the least little bit of anxiety or upset. So, if you trip and spill your coffee over your hand, and you go, "Oh expletive", this responsibility process in your mind is going to kick in. What happens is our mind hands us an answer that starts at the bottom of this chart, so our first response is a response of blame. The victim response. He did it. She did it. It's his fault. It's her fault. We've been taught our whole lives we shouldn't do it, but we still do. Which is probably pretty good proof that it's hardwired into us. It can't be trained out of us. Our mind is going to go there, and the important thing is to become aware of it and whether we act on that thought or not, whether we get off of it, and so on.
If you refuse to blame, if you visit that thought in your mind, and say no I'm not going to blame anybody for this, then your mind actually graduates up to the next mental state, which is justify, and you'll start immediately telling yourself a story about the conditions beyond your control, and why you're walking with hot coffee, and why the crack in the sidewalk was there, and all of those types of things.
Michael Light:                    That's a victim stance, if I'm hearing it right.
Christopher A.:                  It's still a victim stance, because the cause effect model in your mind is that you're in the position of effect, and the cause is outside of you. A lot of people talk about people wanting to be a victim and remain a victim. What our work on the responsibility process says is that we're actually all hard wired to both avoid and take responsibility. This process puts that wiring together that shows how we start at the bottom of this chart, and we actually have a choice as to whether we accept the answer our mind hands us.
Learning to be a master of responsibility is learning to catch that coping response of victimization that our mind throws at us and just simply saying, "No, I'm not going to go there. I'm not going to blame my spilled coffee on the sidewalk." So if we do that, then the next thing that happens is we start feeling bad. That's the next word up, which is shame, often experienced as guilt. Here, what we've done is our mind has flipped the internal external variable of cause, and so now we're feeling like a dummy. Oh, I've done this to myself. I should know better than to walk, and talk, and drink coffee at the same time, or whatever. We can get more into this later, and people can learn more about this.
But what I've learned is that for business professionals, especially smart ambitious people, it's these middle upper areas of the stack of words where we get stuck. The reason is, we've been conditioned our whole lives to "be responsible people", and responsible people "take the blame". Right? So we learn to beat ourselves up when we've made a mistake or we have a problem. Then if we stop beating ourselves up the next mental state we land in is the state of obligation, which I call the mental state of have to, don't want to. It's the mental state of feeling trapped or burdened in a commitment, a promise, a pattern, a flow that you think you can't get out of. The simplest example, talking about business intuition here, would be asking how many of you listeners have some stupid meeting that you have to go to?
Michael Light:                    Well, I always like to substitute the I choose for I have to. Because I always choose whatever it is, even if it is an obligation.
Christopher A.:                  Yes.
Michael Light:                    And that helps me.
Christopher A.:                  That's correct. That's one of the amazing state of obligation. So remember I said from the beginning, if we refuse to accept the answer we graduate upwards. So in obligation, if you remind yourself the truth is there's no shackles around my legs. Nobody is dragging me to this meeting. I'm choosing to go and complain about it. But I'll get fired if I don't go. Well, maybe, but I'm still choosing to go, because I'm choosing to go to the meeting rather than get fired.
Michael Light:                    Yeah. It's a choice.
Christopher A.:                  Yeah. It's a choice. So if you do that, what's interesting is, that your mind actually starts perturbing or provoking the part of your mind that's above that line that is the creative generative part to start solving that problem for you. You can actually say, "I am going to this stupid meeting, because I haven't figured out how to change it or get out of it yet, but I'm working on it." Then you'll be much more present, and your subconscious will be working on a solution to that. Where if you actually say, "I have to go to this stupid meeting. It will be like that for another 13 years, and 6 months, and 4 weeks, and 2 days, and 22 seconds until I retire", then your mind will never work on solving the problem.
Michael Light:                    That's where I would use the what would it take question. What would it take to not go to this meeting?
Christopher A.:                  Uh-huh (affirmative) tell me more about that. So this is the centerpiece of your book. Right?
Michael Light:                    Yeah. That's right. It's a tool for getting in touch with your intuition. I think of it as a way of asking your intuition. It's like doing a Google search of your intuition, and having it come up with answers. So, you say what would it take to not go to this meeting, and then immediately your mind is in answer mode. You're not in the obligation mode, or shame, or justify, or blame. You've gone into a higher space and I start getting intuitive ideas, intuitive actions that come to me. Oh, maybe I can ask Bob to go to the meeting instead of me. Maybe we can talk about this honestly at the meeting, that it's a waste of time. Maybe something else occurs to you.
Christopher A.:                  Yes, yes. Beautiful.
Michael Light:                    Maybe we can have an agenda before the meeting so the meeting only takes a quarter of the amount of time. Many things might come to me. Maybe I'll do some energetic work, which we'll talk about later, to shift the thing, and the meeting just disappears. I've done that before now. It's an interesting technique, and you can learn it in 30 seconds. Everyone can remember to ask what would it take. The words are important because it's very different from asking how can I do this, which goes back into those lower states that you were talking about.
Typically, how sends us back into the justify/blame area I think. We don't always have to know how. Maybe just delegating it. Maybe just shifting the energy. There are many ways something can be manifest in our lives. We don't have to slog through the mud and do every single detail.
Christopher A.:                  Yeah. As Simon Sinek has done a great job of teaching us all, that the why is big enough, the hows and whats will fall into place.
Michael Light:                    When you've moved beyond obligation, now you're in responsibility. Tell us a bit about that state and why it's so useful for business, and helping you run your business better, and hear your intuition better as well.
Christopher A.:                  It's so useful for business because we all want to … I mean you can't do business by yourself. Business can only be done in relationship. We all want to do business with people who own their actions, who own their thoughts, who own their problems, who own their mistakes. Only in the mental state of responsibility of we have clear, creative, generative thoughts about being a perfectly flawed human. In other words, in those lower mental states when things go wrong we are not owning it. We are deflecting it in every way possible. We're putting ourself in the place of being powerless.
The reason that we're in the situation we're in is because of him or her, because of the environment, or because we're seeing ourselves as deserving, or stupid, or dumb for having made a mistake, or because we're trapped. Only in the mental state of responsibility do we clearly generative, and we can humbly learn and correct a mistake, and show up to make amends without having to fall all over ourselves. We all look around and wish we were surrounded by that person, but how many of us can look at ourselves and say we're that person? That we're really operating from responsibility more and more of the time.
My evidence says that we're all capable of it, but most of us spend an awful lot of time in these coping mechanisms when things go wrong. We spend a lot of time rewarding each other for doing it. We'll spend our entire lunch or happy hour complaining about the culture or about the leadership instead of actually realizing that we are doing something to create, choose, and attract that culture and that leadership. And that the more we resist it, the more it's going to hurt us. The more we realize that it's our responsibility, if we're working there that way then there's something we can do about it.
Maybe that something to do is to take a great idea and start our own business instead, or go somewhere else. But, I'm not necessary an advocate of saying quit a slightly dramatic or toxic environment. I'm saying look at yourself. Start practicing yourself in terms of this responsibility process in your mind.
Michael Light:                    I think that's a great way to have our business run more easily, and as a side effect it makes hearing your intuition easier.
Christopher A.:                  It is. I would say that if you are a boss, especially if you are an owner, and entrepreneur listening to this, I have never found a more effective single core organizing principle for an organization than to have everybody in the organization learn and practice the responsibility process, and use it in our language for addressing problems, and for noticing feelings and emotional tone at work, and how we're creating more drama or more toxicity versus how we're elevating the conversation up to what can we do or what would it take, rather than deflecting the problem to somebody or something else. Then of course it would start with you as the leader to demonstrate that.
Michael Light:                    This also lets you trust your intuition more, I think.
Christopher A.:                  It does, and thank you for restating that so that I'll take the bate. In my experience, people who practice responsibility, what happens in their life is they get clearer, and clearer, and clearer, or clear about who they are, what they want, what they stand, what they'll accept, what they won't accept. That means that their mind is operating more effectively and probably as a greater channel to their intuition. And there's certainly much greater trust that comes along with greater clarity.
I would think that that trust would put you in a position to be more aware of inklings, or feelings, or again my term is knowingness, when something comes to you that you just know without evidence that's "the right way" to go. That's not going to happen in those more toxic or dramatic states of blame, and justifying shame and obligation. I would think that the things that come to us in those states are very much fear based and not creative based.
Michael Light:                    Yeah. I mean, my experience with creating things in my business and in my life is that if I don't get my emotional level up to at least love or higher; so that would be love, peace, gratitude, those kind of levels, if I'm still down in shame, guilt, pride, any of those other lower levels, it's just a lot harder to get things to happen. It's harder to motivate other people. It's harder to get projects to happen. It's harder to clear up my own self-sabotaging shit that comes up that gets in my own way.
Christopher A.:                  Right, because we're attracting more of the same.
Michael Light:                    Yeah.
Christopher A.:                  We're creating more of the same from those levels. Yes.
Michael Light:                    You mentioned that earlier in your life you heard a really strong message from your intuition. It involved a lot of money and you didn't know why you should take the action your intuition was going to have you do. Can you tell us about that? Because that sounds quite inspiring.
Christopher A.:                  Yeah. And why didn't matter to me at the moment, interestingly enough. It was the strong knowingness. The story is that we had experienced a nice bit of … two things we experienced; one was a rising housing market after we entered the housing market, and the other was business success. We had traded up from our first house into what really was a dream home. We lived there four years after building it. A beautiful house upon a hill in Central West Austin, Texas with a big view.
In early, I'd say around January, February of 2001, I was just getting strong inklings, strong intuition that I didn't want to have our mortgage any longer. It had nothing to do with my business or earning potential. We'd been paying the mortgage just fine for four years.
Michael Light:                    How big was this mortgage if you're okay sharing that?
Christopher A.:                  I'd simply say it'd easily be a high school teacher's paycheck.
Michael Light:                    So for you, it was a big amount of money.
Christopher A.:                  Yeah, it was a big amount of money, and it was something we had chosen, and were fine with for years. I was still earning good income and so there was no outward sign. I brought it up to my wife at dinner as a confession, really. I just said, "I'm having these feelings." Bless her heart, she looked at me and she said, "Well let's go." Which was amazing, because she loved this house and we had young children there. We, in a few months, got the house on the market. We found a place. We moved out to the country, and got out from under a big mortgage, and found a place we could buy with our equity.
We moved in in August, and everyone knows what happens September 11th of 2001. My business pretty much fell apart after 9/11, over the next four, six, eight months. My business involved a lot of training and coaching that was all about performance and productivity improvement. It wasn't about responding to crisis and downturns. It was, therefore, budgets were all discretionary spend budgets, and involving training, and for corporations. All that stuff disappeared. It was like it happened within a couple of weeks of us executing the move and selling the one house and buying the other. It was a pretty, pretty amazing … I was just an amazing consequence of that dynamic that played out.
Michael Light:                    It sounds like you were open to hearing your intuition before that, but how were you afterwards?
Christopher A.:                  I was very intrigued about my ability to pay attention to, I guess I sometimes call them taps on the shoulder. You know, one of my gurus was Buckminster Fuller, the great genius architect. He said that people are always walking around trying to hear God talking to them, and he says, "You're listening in the wrong language." He says, "God taps you on the shoulder and if you don't pay attention he hits you harder, and if you don't pay attention, he mows you down with a Mac truck." Ever since then, I've always kind of been listening for taps on the shoulder, little knowingnesses, little senses of things that are opportunities or things that I want to be different.
Michael Light:                    Yeah. Those taps on the shoulder may come through an inner knowing. They might come through hearing voices. They might be seeing visions. They might be having dreams. They might be an idea that pops into your head when you're taking a shower. It could be signs you see in nature from some animal you're not used to seeing, and suddenly pops up when you're having a problem. There are many different ways that intuitive message come in, and being in an open state to notice these things and connect the dots is what helps getting the messages more easily and quickly.
Christopher A.:                  Agreed. Yeah, it could be being out to dinner at a restaurant and seeing somebody working there, or seeing a leader or a manager that behaving in a way that you've been looking for an answer for.
Michael Light:                    What are the keys to being in this responsible state of mind? I just want to remind people, responsible is different from obligation. Responsible means you're creating your own reality, is how I'm hearing it. You're at choice, you're at a higher vibration state.
Christopher A.:                  It means yes. So I say that there's a huge difference, a gulf of a difference, between being a responsible person and practicing responsibility, or operating from the mental state of responsibility. We've all been … I would say most everybody listening to this is already a responsible person. You can check that box. But, what I notice is that even people that are already responsible citizens, we're still subject to the responsibility process in our minds. We still get stuck in these lower mental states. It doesn't mean you're a bad person. It means you're human.
Michael, what you said about being in the mental state of responsibility means creating their own reality. What I want people to think there is it means you're already creating your own reality, you're just owning it, you're accepting it. If you're in a reality you don't like, then guess who got you there?
Michael Light:                    I did.
Christopher A.:                  If you want it to change it's up to you. That's what the mental state of responsibility is. It's a place of owning your power and ability to create, choose, and attract. In face, that's our definition. Owning your power and ability to create, choose, and attract.
Michael Light:                    I love that.
Christopher A.:                  So that means both the good stuff and the bad stuff.
Michael Light:                    Yeah, and at some level there is no good and bad, there's just information, there's experience, there's feedback.
Christopher A.:                  Yes.
Michael Light:                    Because the good and bad labels are going back to the judging business.
Christopher A.:                  It is going back to the judging business.
Michael Light:                    But I can still have a preference to prefer good stuff rather than bad stuff, even if I don't call them those things.
Christopher A.:                  Back to one of the examples I gave. If you want to spend an hour complaining about your culture or your leaders, that's great, but you're complaining about you. You're complaining about a choice you made, or attracted, or created.
Michael Light:                    Well, there's that great visual that someone showed me many years ago where they put their forefinger pointing and they had the other three fingers pointing back where they were pointing blame at someone.
Christopher A.:                  Yes.
Michael Light:                    They were saying, well yeah, but three fingers are pointing back at you.
Christopher A.:                  Yes. Yeah. That's a lovely one. So, you asked about the keys. The responsibility process is brilliant to understand, but it's not worth anything if you don't put it into practice. The way you put it into practice with three keys that help you access it and unlock it. These three keys are the three powers of the mind. The first is intention, or what you might think of as our will, our freedom of choice, our freewill. Then awareness, which gets a lot attention. In our mind and our ability to expand and to understand, to actually pay attention to our attention.
Then the third is what we call confront. Confront may sound like a harsh word, but actually a definition of confront is. What we mean is our ability to face ourselves, and to face our own fears, and to face our own angst, and to face our own comfort zone, which allows us to see more clearly and access this mental state of responsibility.
Michael, these three keys are all three are required. You can find lots of gurus that focus on one. There's been tons written about intention. One of my favorite psychologists of all time wrote a book a few years ago on intention. I can see him, and I'm not thinking of his name right now. He did the PBS specials, and he was so famous for …
Michael Light:                    Older bald guy?
Christopher A.:                  Yeah. He was so famous for … Your Erroneous Zones was his first big book way back it the 70s. Wayne Dyer. Dyer was his name.
Michael Light:                    Yeah, Wayne Dyer. That's right.
Christopher A.:                  Wayne Dyer. Right. He did a-
Michael Light:                    He did a great movie later in his life, and I'll find the name and stick it in the show notes. It was all about … a lot of it related to this stuff.
Christopher A.:                  I think it was his work on intention, but it may have been after that. Anyway so, you can find a lot of people who are team awareness. The people who are  up in front would be more around courage. Because, confront really is about having the courage to stand in our own heat, and examine our own thoughts to see where we're creating our own problems. The way to access responsibility is to get clearer and clearer about what we want, what we want to experience in abundance in our lives on a daily basis. That's intention. Also have an intention to get to the mental state of responsibility, because that's the only place where we can actually solve anything.
The awareness practice starts with becoming more and more aware of when you're in these mental states so that you can do something about it, and the thing to do about it is to choose to get out of that mental state and graduate up the process to responsibility. Doing that is really the process of confront. That's facing yourself and facing your anxiety, and asking yourself questions, like it take, or what's true that I'm not seeing? What's keeping me stuck here?
Michael Light:                    That lets you be a much stronger creator in your business, and have everything create easily, and abundantly, and joyfully, instead of it being struggle, and scarcity, and lots of work.
Christopher A.:                  Yes. Have you ever notices somebody that really shows up and is present, practices responsibility at a high level? They don't join you in complaining sessions, and in venting sessions. They'll listen to you politely. they'll support you in doing that, but they're not going to go there with you, because they just know that that's a coping mental state and they're just not going to waste any time or attention there.
Michael Light:                    Yeah. Why would they? It's not going to help them keep their vibration higher. It's not going to help them grow their business.
Christopher A.:                  Right. So here's kind of the first leadership principle of the responsibility process, is that the way that you respond to things going wrong is teaching everyone around you how we respond here in this organization when things go wrong. So, if you're drawn to blame, justify. If you say that's just the way it is, there's nothing we can do. Or if you point at yourself, blame me. I'll take the hit, I've got big shoulders, I'm a dummy, I wasn't thinking. Or if you're saying we're following procedure, we're doing exactly what we're supposed to do, from obligation. Then you're actually teaching others that that's how to survive around here when things go wrong. The request on a leader once they understand the power of the responsibility process in groups and teams, is how do you start practicing at a higher and higher level so that you pull people with you?
Michael Light:                    That's inspiring. It's inspiring for yourself. It's inspiring for your staff, and your clients.
Christopher A.:                  Very inspiring. When you start doing that you shouldn't be surprised at all to find more and more people wanting to work with you.
Michael Light:                    I often think that business is not just about making money or having jobs. It's a vehicle for spiritual growth. Seeing it in that light, we can see the challenges that happen in our businesses as an opportunity not to cover it up, but to deal with whatever the pattern that we created that in our business. I know that's important to you. Shifting the underlying pattern and anxiety is better than reaching for a bottle of scotch, or going shopping, or whatever addiction you use to cover up stuff. So tell us a bit about that.
Christopher A.:                  I get to speak all over the world about the responsibility process, and I get to essentially … I'm so fortunate to be connected with really inspiring material, and this great blue, and green, and red, and yellow poster is marvelous and causes a lot of great conversation. What's important is to remind people that what triggers that process is our internal conflicts, which are causing us anxiety. By internal conflict what I mean is there's a force field in our mind between an idea we're holding on to about something that we want, and whatever it is that's blocking us from having that.
When this happens, you can't see me, but I'm banging my two fists together in front of me so that my left arm and my right arm are equal and opposite forces. If I push harder on both of them, I'm stuck — we often say we're stuck with a problem — and it's giving off energy and heat by the pushing together. If you can envision this as two ideas in your mind that are pressing together, and the anxiety is what they're throwing off. So if we simply do things to cope with that, then we're actually not dealing with it. Stress is when you have lots of these things accumulated.
I decided a long time ago that having a bunch of this, and having this stuff called stress, which may be a sign of business valor and armor to some, I decided I didn't want that and I didn't think it was necessary in business. The way to deal with that is to actually find and resolve the real problem, and that's when we decide to get out of these lower coping mental states of resistance and defensiveness, which I call coping states, and get into the growth state of responsibility.
Michael, you and I both know, and our listeners know that there's a huge industry out there for authors who write books about coping strategies. My message is, I don't want to cope better. I want to solve the real problem behind the anxiety I'm giving myself about why I don't have what I want, so that I can move forward freely and in a more generative space. It's time to learn that the anxiety is not caused by things outside of you. We generate all of our own anxiety. And so the place to solve it, again, is with the kinds of practices that Michael is sharing with you, whether it's about intuition, or calm, or positive leadership, or whatever.
If you think about where's the source of the problem, the source of the problem is these two ideas in our own mind that are competing with each other. Therefore, the place to start solving the problem is not out there, it's what we call in here. All my problems are in here, they're not out there.
Michael Light:                    That's why clearing your business blocks and self-sabotage energetically is so much faster than spending years just running through the muck, as you put it earlier.
Christopher A.:                  It is. Yes. There are some processes that I've learned to use for clearing and releasing.
Michael Light:                    You mentioned two processes, and there are hundreds of processes, and whatever resonates with the people listening is what they should use. I mean, I use what would it take, and many other energy methods I talk about in my book. I know you use The Sedona Method, which I've used and is very powerful as a way of releasing these things. You also mentioned you've been using Hoʻoponopono, which is an ancient Hawaiian method that's been popularized recently. You've been using that for how long, Christopher?
Christopher A.:                  Probably six or seven years, at least.
Michael Light:                    That helps your business run more easily, make more money, have more joy?
Christopher A.:                  It does. Historically, the way I've used it is in problems or crisis I've used it to help get myself to a place of more love, and peace, and gratitude, and forgiveness. Hoʻoponopono is based on four of the most powerful forces in the universe. I've found it very effective when I am in an agitated state to quickly change my own state. Interestingly, I often find the people around me changing as well. I think that there's very much, call it something in the air, or energetic. Then as I mentioned to you more recently, I'm using it just as an ongoing cleaning process. So the famous psychiatrist behind the modern practice of it, Dr. Len, called it cleaning. Cleaning, and scrubbing, and cleansing of the subconscious, of the date in the subconscious that's causing the thoughts that we're having that's causing us problems.
It's, as you say, it's a way of energetically cleaning without even dealing directly with these oppositional forces I was talking about in our minds, without even dealing directly with the conflicts.
Michael Light:                    What are the four sentences you say in Hoʻoponopono, just for people who haven't come across it? Because you can learn it in less than a minute.
Christopher A.:                  Yeah, you can. It's I'm sorry. Forgive me. Thank you. I love you.
Michael Light:                    So you just say that out loud, or you think it in your mind repeatedly?
Christopher A.:                  Correct.
Michael Light:                    While being aware of the challenge that's come up in your business or your life.
Christopher A.:                  You can be directive and you can be non directive with it. You can be holding a challenge, a relationship or something else and repeat this. Do it as a prayer, mantra, meditation, out loud or silently. You can also just do it with no direct focus.
Michael Light:                    It's a powerful cleaning thing. You can just meditate on that as a mantra, and it can clean out stuff. You don't even have to be aware of what it's cleaning necessarily.
Christopher A.:                  Correct.
Michael Light:                    The guy you mentioned earlier who was in Hawaii as a doctor, and he was working in a lunatic asylum for very violent people.
Christopher A.:                  Yes.
Michael Light:                    He wasn't even the doctor to the people. He was working in an administrative role. He didn't even have contact with all these crazy people.
Christopher A.:                  I think he was chief psychiatrist, wasn't he?
Michael Light:                    Yeah, but he didn't do interaction with the individuals. He just read their case files, which were pretty disgusting details of what they'd got up to. He noticed he had a reaction himself, so he started doing this cleaning so he'd be neutral on it. He wouldn't have that reaction. He did this for, I think, a few years, and all the people got better and were released and they had to close the hospital, because he'd cleaned it so much.
Christopher A.:                  Yes.
Michael Light:                    You can do the same thing in your business. If you clean enough of the energetic stuff so you don't have those intentions and counter intentions running in your subconscious, your business can just go gang busters and just easily flow.
Christopher A.:                  Right. Absolutely.
Michael Light:                    You mentioned you're a fan of Bucky Fuller. Tell us how he died, because it's quite interesting, and this comes back to the intentional dying thing we mentioned at the beginning.
Christopher A.:                  Right. If you're not familiar with Bucky Fuller, I'll quickly say it. I think he's my model for practicing responsibility, because I think he's confronted humanity at a much higher level than others in terms of peaking into, even science, beyond what so many of us have been able to. I recommend looking him up. The story about the bond between he and his wife was that he was at his desk working feverishly on the last book that was published. I think it's called Cosmology, is the title of it. It was published posthumously by his, which would be his helper, his assistant.
His wife was sick and hospitalized. I think they were both in their 80s. He completed work in his office, and went to be with her in the hospital, and she died that night. He went home, and he died in bed that night, of natural causes. Nothing suspicious. When his adigent showed up at his office the next day, his desk and office had been cleaned, and organized, and things put in their proper place in a very non-routine manner. So, it wasn't usually the way that Bucky left things. It was as if he put things for his adigent to find, exactly where they needed to be, so that the adigent could complete Bucky's work for him.
Michael Light:                    Wow. So he kind of had, at some level, he knew he needed to get ready. He almost set the intention he's ready to go now.
Christopher A.:                  Yeah. Well, of course we don't actually know, but it seems like it.
Michael Light:                    We could always ask him. We could connect with his spirit and ask, you know.
Christopher A.:                  All right. Yeah, lets.
Michael Light:                    I think he intended.
Christopher A.:                  Yes.
Michael Light:                    He did intend consciously. I mean, he definitely knew that something was happening. He got an intuitive message he needed to clean his desk. That's for sure. I think he knew he was going to leave.
Christopher A.:                  Yeah. I think that's the power of the story. Absolutely.
Michael Light:                    Yeah. This applies not just to people. I hope none of our listeners are making the intention to die right now, but it also applies to businesses and projects. How many projects have we kept on in our business when really they were ready to go? We can just be intentional about gracefully letting them go.
Christopher A.:                  Yes. We can be very graceful. In fact, dynamically you can't just start stuff. You have to end stuff so that you have space to start stuff. I often ask people in my audiences, how many of them have the experience actually over and over of getting a phone call, or an email, or a message one day that the project they'd been working on so feverishly was canceled. They're supposed to come to work the next day and be present and focused on something else, when in fact, they're in a total fog. Hands go up everywhere. People have lots of stories about these types of things.
The message for leaders is that we all need closure. Whether our project was a success or a failure, we either need to celebrate together or cry in our beer together. All you really need to do for closure is to sit around with a group of people and say what would it take … I guess a good question would be what do you have to say? What do you feel like saying? This thing that we've invested ourselves in is over. What do you feel like saying? Just sit in a circle and pass the talking stick around until people are done saying what they feel like saying, and the next day they'll have some clarity and focus when they come to work rather than be in a fog.
Michael Light:                    Wow. I mean, I've seen that kind of clearing energetically stuff, and it just gracefully closes something.
Christopher A.:                  Yeah. I call it completion. Giving people an opportunity to get complete about something. It doesn't require a big budget or anything. It just requires an invitation to take a half an hour to sit and share our memories about it, share what we have to say about it now that we're saying goodbye to it.
Michael Light:                    Wow. Well, it's time to say goodbye to our listeners now. So let's just pass the talking stick between you and me and all the people listening.
Christopher A.:                  All right. Sounds good.
Michael Light:                    Visualize that.
Christopher A.:                  Yep.
Michael Light:                    Thanks so much for sharing about the responsibility process, and all your intuitive messages, and how you use that in business. It's very inspiring.
Christopher A.:                  Oh, thank you Michael for giving me the opportunity to join you and all the great work that you're doing in intuitive leadership with your listeners.
Michael Light:                    Yeah. If people wanted to find you Christopher, where would the best place to locate you? We'll put all your addresses in the show notes.
Christopher A.:                  A lot of people are interested in the poster, so if you just go to ChristopherAvery.com, you can find a resources section where you can download a full cover Pdf of the responsibility process poster. The reason you would want to do that is it has the teaching points on the back that help you remember. Then the other thing that people want to know about is the leadership gift program. The leadership gift program, you can learn more about that at The.Leadershipgift.com it's a sub domain, T-H-E dot leadershipgift dot com. Or you just google Christopher and responsibility and you'll find all kinds of stuff.
Michael Light:                    Wow. Well, thanks so much for sharing that with us.
Christopher A.:                  Thank you Michael.