Tricia Barker talks about "Lessons From dying and Meeting Angels in the OR" in this episode of Intuitive Leadership Mastery with host Michaela Light.
"…  the University of Virginia does a great job of studying past lives and near-death experiences. And so, there are many stories about children who have remembered unusual things, and even connected with some people from their lives…"
Show notes
What is a NDE (Near Death Experience)?

How do you know your NDE was objectively real?

Felt vivid real – better than psychedelics she had tried in school

Met Angel healing her through the surgens 

Met Dead Grandfather

We are pure love

The pain and trauma is only on the outside space suit / meat suit body

We are always connected to pure Love

External vs internal Love and goals

Superfilial empty inside

How has your NDE changed your intuition?

Before: I was sensitive child and turned against organized religion judgement and church politics. Had knowing about relationship cheating but did not label it intuition 

After: more expanded energy, not fully in my body, reading others, 

Some more spiritual friends listen, many others had trouble listening. Or Satan tricking you. 

What kind of life did you have before your NDE?

Just After?

Lots of pain

Connected to nature, people

Now?

See others for true self

Positve visualizing

Channeling Angels

Inspiring others, attention, kind

In hindsight: are you glad that you died and went through a long and painful recovery? Why?

Let go all my 3d life stuff including my body, plans

We are Pure Love

Other death like experiences

Sleep and dreams

Orgasms

Pycholdelics 

New Earth

How much pain and evil do we need to see to shift to the New Earth

Key is to shift our internal energy to Love, connect to nature more

Love is all we take with us

There is a shift to Love

Bubles / commutes of Love in the 3d world

How do you now "hear" messages from your spirit guides, Angels and God?

She hear voices from ancestors or Angels

She sees Visuals

How long did it take you to trust what you were hearing?

Work with a partner

Intuiion journal

Set intention

Turn off phone etc – less stimulation

Is what you hear invariably true? Or do they sometimes give you advice that turns out to be wrong?

Not 100%

Fear or past trauma can fill in the details

Easier to read for someone else

Proactive clear trauma

Shine more light eg nature

Intention

Rest, mediate, sleep more, nature time, day dream, self care

to integrate, align

Devine time

Worthy

Goal vs Journey

Seeing the positive and opportunity from "bad" things

How do remote energy healings work?

Process

Theta healing – ancestor, society level 

Layers vs instant healing

We are all one

One time

TM study in Wash DC

Peaceful Protest 

Does remote healing work for everyone?

Best when the other party is receptive and on board with the process and intent. 

Can you do remote energy healing on behalf of someone who is not on board with the process?

Never wrong to send Love

Are you open to receive 

How much light you flow

What are the most important lessons you have learned from dying that you would like to share with other entrepreneurs?

Believe in yourself

You are Prayer, connect to Love
Mentioned in this episode
Podcast: Play in new window | Download (Duration: 1:28:47 — 82.2MB) | Embed
Subscribe: RSS
Bio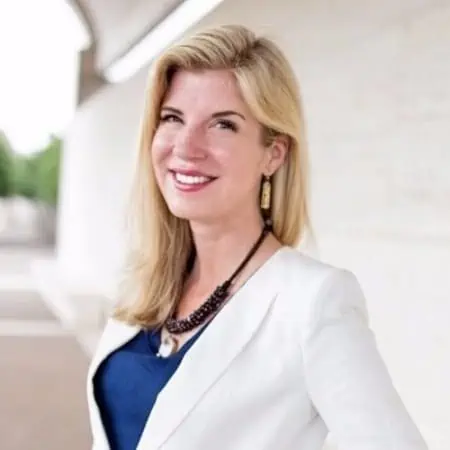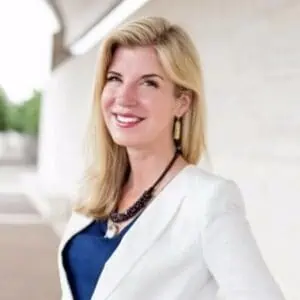 Tricia Barker experienced a profound near-death experience during her senior year of college, and this experience guided her to teach overseas, in public schools, and at the college level.  Her near-death experience story has been featured on I Survived:  Beyond and Back, Season 1, Life to Afterlife: Death and Back, National Geographic Magazine, Simple Grace Magazine, Women's World Magazine, Coast to Coast AM, and The Doctor Oz Show.  Tricia's memoir, Angels in the OR: What Dying Taught Me About Healing, Survival, and Transformation, is available as an e-book, paperback, and through Audible.  Her offerings include theta healing, mediumship, angel communication, and intuitive writing courses. 
Tricia is a graduate of The University of Texas. She received her MFA in Creative Writing from Goddard College. Currently, she teaches English at a beautiful community college in Fort Worth, Texas. She interviews other near-death experiencers, researchers, healers, spiritual teachers, and mediums on her YouTube Channel.  
Links
Interview transcript
Michaela Light 0:02
Welcome back to the show. We're here today with Tricia Barker. And we're going to talk about how she died and came back and the experience she's had, and how this totally changed her life and her business path, and what you could learn from her about your intuition and how to better run your business. Welcome, Patricia.
Tricia Barker 0:22
Thank you so much. I'm excited to talk to your audience.
Michaela Light 0:27
Yes, it's great to have you on the show. Trisha is the author of a book, which is all about her experience of meeting angels in the OHA, or operating room. When she did die for a few minutes and two and a half minutes, she was gone.
Oh.
She's also appeared in a lot of newspapers and magazines. She's been on the Dr. Oz Show and has lots of videos on our YouTube channel, which we'll put in the show notes. So very interesting person. She is a spiritual healer, teacher. She does mediumship. She's also a regular teacher at a college in Texas. Lots of things. Welcome, Tricia.
If you want to double your profits and half your stress, check out the Biz Intuition Profit Doubler. It is a free course for you to use intuition in your business.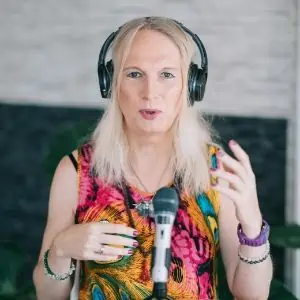 Hi, I am Michaela Light, author of "Intuitive Leadership Mastery" and "What Would It Take?". I help CEOs dramatically increase their business intuition so that they can grow their biz faster with less stress. And not burn out with even more work hours. In a 1,000 member international entrepreneur community, I am known as Ms. What Would It Take. It has been 15 years since I stopped only using my logical brain to run my businesses and stepped up my intuition to help me make faster and better decisions. I have helped thousands of CEOs reach their goals 4x faster than before. Here is what  one of them had to say: "I'm working on things that are more fun, more exciting and more enriching for me...from a personal perspective, but also from a career standpoint. And I have to say, this is surprising for me because 2016 will mark the ninth year of me running my business. I was actually looking to exit my business and to try something completely new, different and more exciting. But after working with Michaela for the past three+ months, I realized that I didn't have the right framework to reach my goals." - Dustin Overbeck, CEO of TownWeb