Esther Jacobs talks about "Positive Problem Solving (even when sick with covid)" in this episode of Intuitive Leadership Mastery with host Michaela Light.

"We're going to be talking about positive problem solving, even when you're sick with COVID, which she actually was, yet a whole bunch of problems comes up. So we'll learn about that during the show and all the current great problem-solving methods she has and why they're critical to your business."
Show notes
Why problem solving is a key business (and life) skill?
Problems and unexpected are to be expected and 

Small orgs are more flexible and fast to react

Confidence that you can solve any problems → more success, take more risks → more rewards

Solving problems provides value to customers → more profit
What do you do when everything suddenly goes wrong in your biz and life at the same time?
Her perfect storm of problems to solve:
Esther got sick with covid in middle of her writers' retreat in the Caribbean 

How to complete the retreat when can't speak and no energy

Father's caretaker sudden unexpected replacement in Miami

Original idea of care taker solution

Amsterdam apartment urgent repair problem

Website developer disappeared and no documentation

"All this had to be arranged while I was without energy, with brain fog, and without being able to talk, because I had to cough so much."

→ Minimal problem-solving skills to get results
Mental approaches
Ignore problem

Victim mode

Why me, why now

Blame others and anger – don't solve the problem

Distractions

Positive thinking

Open to Infinite possibility 

Baby steps

Knowing which candidate to contact

Intuition + look for 3d clues (ease, extra effort)

Feel the energy of their response

Set intent to get the right one, inner knowing and trust

Problems bring opportunities for growth and lessons

Hear the message from the universe

Listen to my body

Talk to the problem – why are you here?

The virus was confused too! No one wants us, we don't know where to go.

Asked to help me  – coach my cells to heal

Light to the "knot of string" that represents the problem

Action and fighting problems

Struggle

Male will power vs female flow

Search for Win-win-win solutions

Be open to an unexpected answer to an unexpected question.

Curiosity

Take a break; to change your location, perspective, and environment.

Naps, showers, walks all help

Go into nature

Explain the problem to someone else

Some problems solve themselves

Surrender/ release

"a kind of win-win solution together with 'the problem'. For example, by asking the Covid to coach my cells to become stronger, instead of attacking and sitting IN my cells. The virus suddenly became an ally, no longer an 'enemy'."
WWIT question (What Would It Take) vs How
Intuitive and rational mind in problem-solving
Supra-conscious mind

Angels and Spiritual Advisory Board
Podcast: Play in new window | Download (Duration: 49:21 — 45.2MB) | Embed
Subscribe: RSS
Mentioned in this episode
Bio
Esther Jacobs (1970) is known as the 'No Excuses Lady'. She is an international speaker and author who stands for results; whatever the circumstances.
This pioneer (some think she's more of a rebel) got fired from her home country, The Netherlands, for traveling too much. The same government then hired her to find a solution to this 'digital nomad' problem.
Esther works and lives around the world and has traveled to over 100 countries. She inspires and helps other entrepreneurs to feel more freedom and become location independent.
She survived a month on an uninhabited island in Malaysia for the European 'Survivor' TV show.
Esther was knighted by the Queen of The Netherlands after raising €16 million for charity with her Coins for Care initiative.
She recently bought an olive orchard in Puglia, South Italy and produces her own @TinyTrullo olive oil.
Esther has distilled these and other experiences into more than 1000 keynote presentations, two TEDx talks and 30 books. Her personality, insights and anecdotes inspire entrepreneurs and decision makers worldwide to transform their challenges into opportunities. 
Esther is in the top 10% of social media influencers worldwide and has been featured in the international media over 500 times.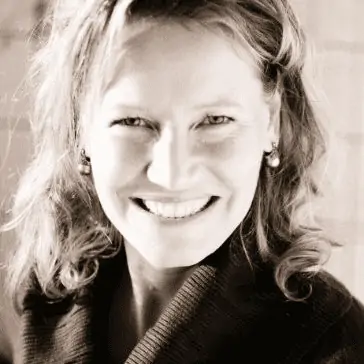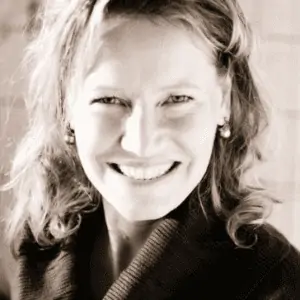 Links
Interview transcript
Michaela Light 0:02
Welcome back to the show. I'm here with Esther Jacobs. And we're going to be talking about positive problem solving, even when you're sick with COVID, which she actually was, yet a whole bunch of problems come up. So we'll learn about that during the show and all the current great problem solving methods she has and why they're critical to your business. In case you don't know, Esther, she is a world famous author, she's written, Gosh, 25 or 30, ish books, 30 ish books. Wow. And she also runs writers retreats. And that's where this problem occurred. Also, you may not know about Esther, she got knighted by the Queen of debt Netherlands for raising 16 million euros for charity. And she did that without an organization, it was quite amazing. And she's done lots of other amazing things which you can read in the show notes in her bio section. So welcome, Esther.
Esther Jacobs 1:00
Thank you very happy to be here. You look.
Michaela Light 1:05
Yes, lots of sun and I my webcams a bit fuzzy. So we're just going to take that we're going to we problem solve that earlier. It's just like an amazing screen filter. So I look younger. So but let's just start off by you know, maybe some people listening, you know, haven't really thought about why problem solving this is so important for them as entrepreneurs and for their staff. Why is problem solving so important in business?
Esther Jacobs 1:34
I think because problems are part of life, you know, you can try to control everything, but there's always something going wrong, and always in a direction that you didn't anticipate. So intrapreneurs. Notice, because intrapreneurs are more flexible than most employees, not everybody. But in general. And most smaller organizations are more flexible than the larger organizations.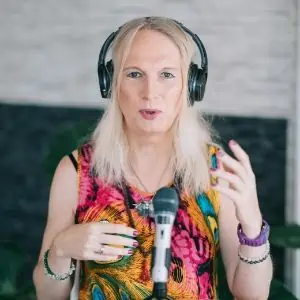 Hi, I am Michaela Light, author of "Intuitive Leadership Mastery" and "What Would It Take?". I help CEOs dramatically increase their business intuition so that they can grow their biz faster with less stress. And not burn out with even more work hours. In a 1,000 member international entrepreneur community, I am known as Ms. What Would It Take. It has been 15 years since I stopped only using my logical brain to run my businesses and stepped up my intuition to help me make faster and better decisions. I have helped thousands of CEOs reach their goals 4x faster than before. Here is what  one of them had to say: "I'm working on things that are more fun, more exciting and more enriching for me...from a personal perspective, but also from a career standpoint. And I have to say, this is surprising for me because 2016 will mark the ninth year of me running my business. I was actually looking to exit my business and to try something completely new, different and more exciting. But after working with Michaela for the past three+ months, I realized that I didn't have the right framework to reach my goals." - Dustin Overbeck, CEO of TownWeb