I was a guest speaker in an episode of The Business Blast Podcast, with host Tyler Wagner.
Some of the topics we discussed in the podcast are:
What's the best story from your life that has an underlying, valuable message?

Journey from US to Peru – Follow your intuition even when your ego is afraid

What's the most valuable piece of information we should know that's within your expertise/industry?

What's your best piece of overall business advice?

If you could give your younger self one piece of advice, what would it be?

Relax more – most worries don't happen

In your opinion, what's the key to happiness?

What's the best book you've read and what was the #1 thing you learned from it?

You Can Heal Your Life by Louise Hay – we create our reality

What's your favorite quote and why?

"Our deepest fear is not that we are inadequate. Our deepest fear is that we are powerful beyond measure. It is our Light, not our Darkness, that most frighten us." – Marianne Williamson

What's the best way for people to find you online?
Listen to the podcast HERE.
Check out more of Tyler Wagner's podcast episodes at Business Blast.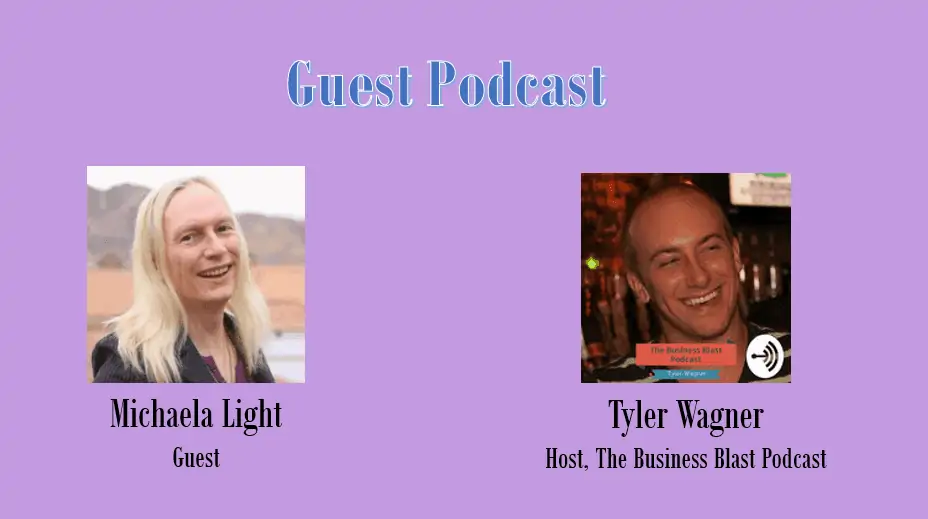 If you want to double your profits and half your stress, check out the Biz Intuition Profit Doubler. It is a free course for you to use intuition in your business.