Our intuition is our most effective business tool, but it's not just for the CEOs! Employees are the greatest asset of any business, but are you enabling them to be their best selves? Help your staff tap into their intuition for a happy and productive workplace!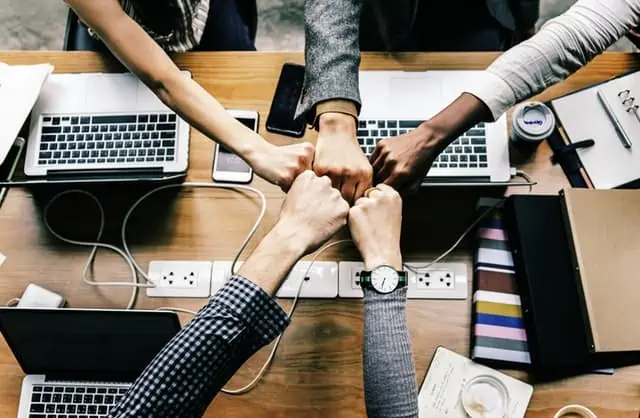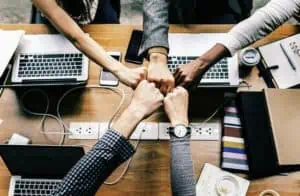 I've spoken at length about how important intuition is to the entrepreneur in the running of a business. But, intuition isn't just for the CEOs. Intuition is a tool for everyone, no matter your business and no matter the position.

Equip your employees with business intuitive tools and inspire them with a purpose. Having purpose in our daily working life improves job satisfaction and will have a positive impact on employee retention. Having happier employees will also affect customer satisfaction and will help build a sturdy brand reputation. Here are 5 simple steps to empowering your employees.
Intuition for all
"No matter your industry, your employees are your company's real competitive advantage. They're the ones making the magic happen – so long as their needs are being met." (Richard Branson)
Richard Branson knows the true value of his employees and knows that happier staff make better business. Are you meeting your employee's needs?
What would it take for your employees to make the magic happen?
If you consider yourself an intuitive entrepreneur, then chances are you engaged your business intuition in your hiring process. This has, hopefully, brought you a team of individuals whose ideas, values and work ethics are in alignment with your own.
This is a great start! But the power of intuition doesn't have to stop there.
As an intuitive leader at the head of an intuitive business, part of your business strategy should be to encourage your staff to use the same business intuition tools. In her article, 'Coaching Others to Develop a Strong Intuition', Dr. Karen Keller, a clinical psychologist, and Master Certified Coach, says,
"Encourage their thoughts and feelings. In order for your employees to rely on their intuition, they have to feel comfortable expressing their emotions at work."
How can intuition tools help staff:
Be happier in their work

Be more focused

Make decisions easier

Problem solve effectively

Combat stress

Stay energized and motivated

Trust their own intuition
Let's look at some intuition tools you can share to help your employees harness, listen to and trust their intuition.
1. To the Light, Connect
For me this is one of the most important part of my intuition practice. To the Light, Connect is a meditative technique which can help us really get in touch with our inner self.
To the Light, Connect (TLC) lets us ground ourselves and connect our mind with the higher light, bringing happy, healthy and healing energy!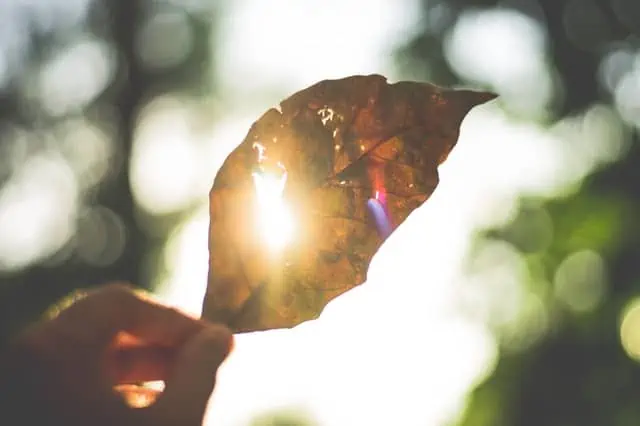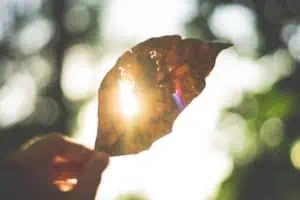 This is a great thing to teach your employees as it helps to calm the mind, quiet the chaos, relieve stress and allow for greater focus.  
2. What Would It Take?
How does a team of highly creative and effective problem solvers sound? Great, right!
What Would It Take (WWIT) is one of the most flexible business intuitions tools which transforms the decision-making process. It can be adapted for any part of your business and at any level, so no matter what department your employees work in, they can use the power of What Would It Take.
WWIT to reach my target this month?

WWIT for me to get these invoices emailed by today?

WWIT to make this customer happy?
By approaching problems and daily tasks in this way, your employees are able to focus on finding creative solutions instead of the problem, which also helps ease stress and the time spent on problem solving.
3. Consciously Create the Day
This is another great intuition tool for combating stress. This technique allows employees greater control over their own day.
First TLC to bring calming energy, and in your minds' eye imagine each task you have to that day written on a piece of paper. Now, consider the characteristics they will have, for example, ease, joy, success etc. Now imagine the wind blowing the pieces of paper off the table.  The tasks for the day will be as light as those pieces of paper, and each one will pass with the energy you committed to it.
4. Protecting Energy
Business dynamics are often similar to family dynamics and their can be some 'sibling' rivalry and even though you may have done your best to hire intuitively, everybody's energy is different.
Teaching individuals how to recognise 'energy vampire' and give them the tools they need to protect themselves, then you'll have happier team members who can work together in harmony.
Energy Vampires
An energy vampire is someone who sucks the life out of you. They can leave you feeling,
"exhausted, bored, irritated, stressed, anxious, threatened, overwhelmed or depressed after just a few moments in that person's company." (Dr. Sophie Henshaw, 'How to Avoid Being Drained by Energy Vampires')
Making staff aware of these types and knowing how to handle them is super important to making their working life more joyful and effective. They can chose to TLC the energy vampire, sending them lots of light from above and below or, they can use an intuitive method called 'cord cutting'.
Cord cutting
A cord can be an energy vampire or even a past trauma which is draining current energy. Give your staff the ability to cut their cords and free up their precious energy allowing them to focus on their personal and professional goals.
To cut cords:
First TLC

Imagine an actual rope connecting you with someone or something else.

Visualise a sword or scissors cutting the cord.
For more information on cord cutting you can check out my previous post, 'Successful Meetings, Energy Vampires and Business Intuition'
5. Intuition Journal
You can help employees to grow their intuition by encouraging them to keep an intuition journal. An intuition journal is a really empowering tool. It acts as a record for all the decisions made using intuition which can be reviewed later to see how things worked out.
This is also really useful for those employees you may be a little skeptical when it comes to using intuition in the beginning. They will have written evidence of their intuition and how it speaks to them, which can be a massive confidence boost when realizing this inner wisdom!
Here's how to help your employees use their intuition:
Running a business can be hard, but you don't have to do it alone. Whether you employ 1 or 2, 10 or 100, enable your team members to better use their intuition and not only will they be happier and stress-free, but your business will be fully powered by intuition!
Let's look at what's in your employees' toolkit:
TLC to destress, to focus and reenergize

WWIT to make decisions easier and cut through tasks quicker

Creating the day with more ease and joy

Protection and cord cutting from energy vampires

The confidence boost from an intuition journal
To add to your intuition toolkit or to learn how to boost your intuition for double the profits and less stress, check out the WWIT 10 minute cheat sheet!