I wholeheartedly believe that we have the power within us to predict the future, at least when it comes to our business.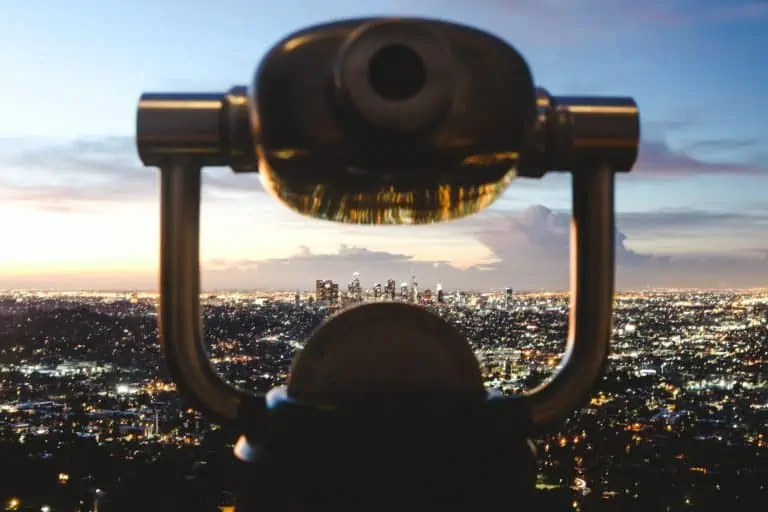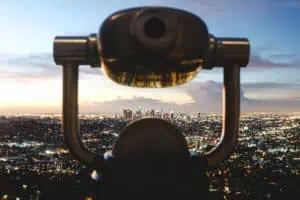 I'm not talking about gazing into a crystal ball or reading tea leaves. Although, I'm sure there are some answers to be had from those methods too. What I am saying is that we have an internal tool which help us in our business forecasting.
Often, in our business lives, we can get confused as to which step to take next, what niche market to focus on, or what tasks to prioritize in order to reach our goals. Wouldn't it be great if there was a business tool that allowed you to predict the future and know which path is the right one?
Well, great news!  You already have this amazing tool… your intuition. It provides extraordinary insight and awareness, enabling us to predict the future.
"I rely far more on gut instinct than researching huge amounts of statistics." – Richard Branson, CEO Virgin Group
I can't promise 100% accuracy all of the time, but it has been proven that intuition is a reliable alternative to the more traditional and painstaking methods of data analysis. While analysis plays its part in business future prediction, busy CEO's just don't have the time to do it properly.
Intuition offers an easier, cheaper and much quicker method of predicting your business' future. How?
1. Listen to the past to predict the future
Have you ever heard the phrase, "To know where you're going, you have to know where you've been"?
Basically, it means that if you pay close attention to your past you'll be able to predict your destination.
What does this have to do with my business?
Well, any CEO worth their salt will have started their business with a mission and a vision of how they believe their company will develop and grow. But if you don't pay attention to where you've been, ie. your past experiences, then your company may never reach its full potential. The vision you had for your business will be nothing more than a dream.
Ignoring the past means ignoring valuable life lessons
Paying close attention to the past will help you to see any negative patterns in your business behavior. You may be repeating the same mistake which, without acknowledgment and change, will continue to stunt your personal and professional growth.
Listening to your intuition is about being more self-aware, acknowledging the negative and nurturing the positive.
Being more open and honest with yourself now will help you stay on track to the future you have predicted for your business.
2. Be receptive to energy changes
Intuition goes beyond our experiences. The more open we are to ourselves and to the energy surrounding us, we learn to decipher information about future opportunities.
A recent study using cognitive and electrophysiological measures has shown that successful entrepreneurs use what is called 'nonlocal intuition', or intuition not based in memory or past experiences.  
These business entrepreneurs were able to predict future events, by picking up on incoming energy and processing the information via the brain, heart and nervous system.
By calming the mind and emotions through meditation and adopting a heart-centered state, you can become a receptor for quantum information resonating in the world around us, gaining an insight into the future.
3. Don't follow the crowd, follow your heart and take action!
Staying on top of trends can be important for your business, but being one step ahead is even more so. Stepping out from the crowd can be scary and a financial risk, but why wait until the markets are saturated to make your move?
Using your intuition to predict the course of trends can make you a market leader.
Take the example of Bill Gates. In 1999 Gates made a number of business predictions in his book 'Business @ the Speed of Thought'. At the time many considered his predictions to be crazy, but many are now staples of our everyday lives.
One of Gates latest predictions is that robotics will be the next big business innovation and in preparation for this he has developed Microsoft Robotics Studio.
By paying attention to emerging trends, and using his intuition and vision for the future, Gates is taking action NOW for a future market. I would pay attention…it's a strategy that has made him one of the richest men in the world!
4. Project your business into the future you want
You can use your intuition to control your future by harnessing the power of visualization.
The way you think about the future is hugely important. Think of it as the law of attraction- positive thoughts attract positive outcomes. The power of projection propels your company into the future you envision.
If you believe, feel and fear a difficult future, then this is what you will experience.
On the other hand, if you believe in your vision of a successful future, with every fiber of your being, then you will own that future.
Believing in this power and visualization will also help direct your business through the choices and decision-making processes along the way. In this way, you can be your own guide to the future you have chosen.  
5. Listen to your 'emotional oracle'
If you're a seasoned CEO then predicting the future of your industry or business isn't just blind guess work. You are coming into this with expert knowledge of the field in which your predictions reside. There is so much power in that!
The more faith you have in yourself, your visions and your own intuition, the more receptive you will be. Having faith opens your mind to the future.
A study published in the Journal of Consumer Research, entitled 'Feeling the Future: The Emotional Oracle Effect' has found that people who have higher trust in their emotions are able to better predict the future than those who don't trust their emotions.
The study also suggests that by trusting in our emotions we open up a 'privileged window'. Through this window we subconsciously receive a vast amount of information about our environment around us.
The business world has turned its back on emotions, showing them is seen to be a sign of weakness. This is what is holding so many business people back.
Embrace your sensitivity, and believe in your emotions.
They could be the key to your future!
If you want to double your profits and half your stress, check out the Biz Intuition Profit Doubler. It is a free course for you to use intuition in your business.