Podcast: Play in new window | Download (Duration: 1:19:30 — 73.4MB) | Embed
Subscribe: RSS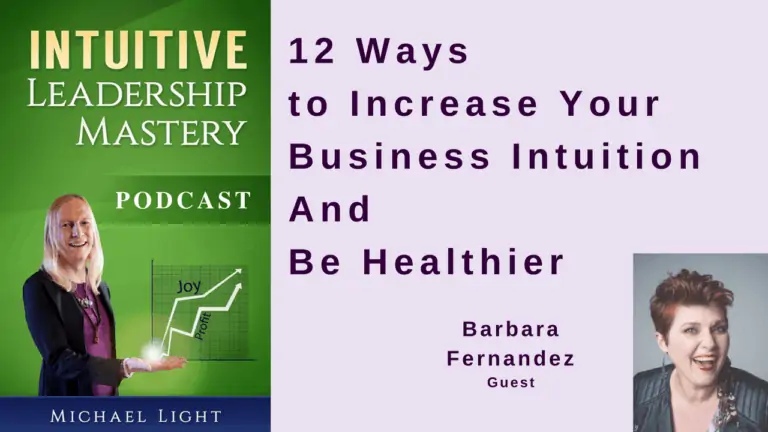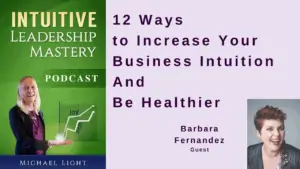 Barbara Fernandez talks about "Conscious Eating and Intuition (12 ways to increase your business intuition and be healthier too)" in this episode of the Intuitive Leadership Mastery Podcast, with host Michael Light.
"One of the biggest, biggest things you can do to help your intuition is to eat organic because chemicals just clog all of our bodies like physical, emotional, mental, spiritual. They clog our physical bodies so it makes total sense that they would clog all the other bodies as well." – Barbara Fernandez
Barbara Fernandez, the Rocking Raw Chef, is passionate about teaching entrepreneurs how to harness the power of natural foods to help free themselves from depression, anxiety, and stress. Having used food to overcome severe clinical depression herself, Barbara creates recipes that not only taste amazing but are also quick and easy. "I don't like to cook, but I love food and I hate carrot sticks, so it has to be healthy, fast and tasty," she says. Featured in numerous newspapers and magazines, she has been working with raw food for 15+ years and has a certificate in Raw Food Nutrition led by David Wolfe. She also uses the transformative power of theater and sound in her live events, as she is trained in Voice Movement Therapy and Playback Theater. She is trilingual (French, Spanish, English) as well as a professional rock singer, belting out her own 'raw' lyrics to her spoof versions of popular singers on SoundCloud. She has also recently launched a podcast called Clean Food, Dirty Stories, which combines real, raw and sometimes bizarre stories about life's curveballs and how you can rock them with wicked real food wisdom. Her website is rockingrawchef.com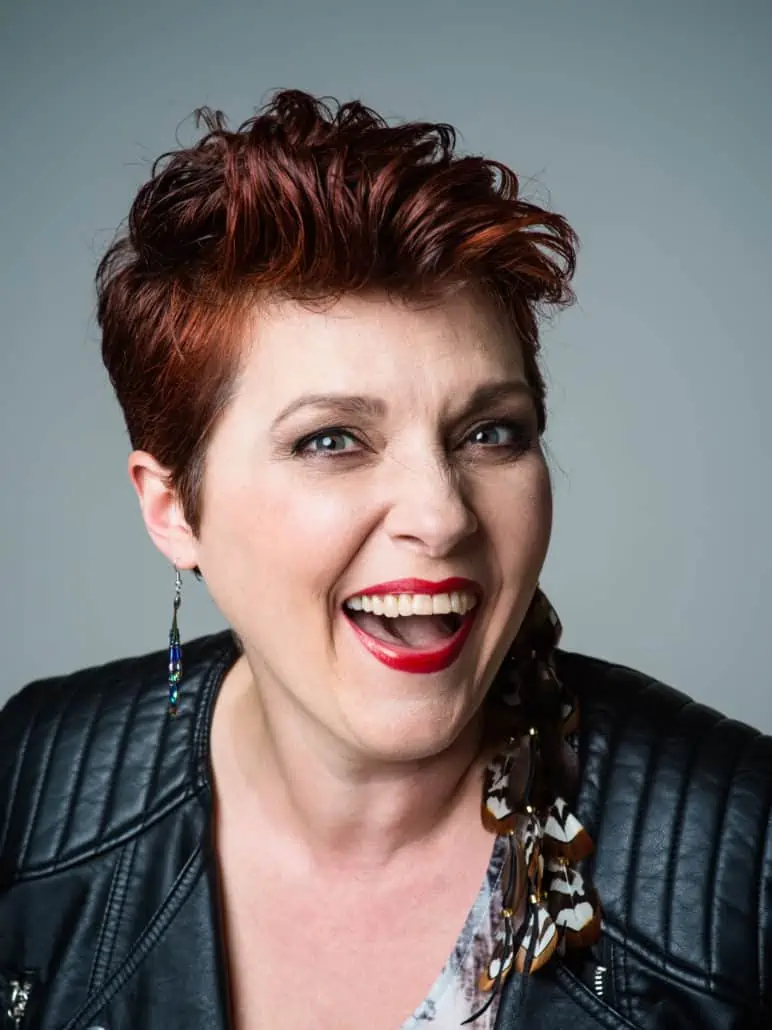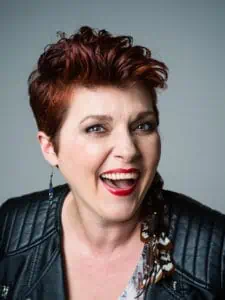 Some of the topics covered in the podcast are:
How to pick food using your intuition for vibrant health and more energy during your work day
– from menu
When to eat
Using WWIT for healthier eating and more intuition
Blessing food to shift its vibration and make it more compatibility to you
Why the words you speak during cooking are so important to healthy food preparation
Water writing
Energy in food from people, the room, and implements
Clean and tidy kitchen – care and love
Why you should not talk while eating
Eating vs talking, vibration of the words
How gratitude rituals help food taste better and be healthier
Appreciate of the plants and animals dying for us
How plant and animal raised and killed – fear chemical
Why old emotions may come up when eating clean
How to have amazing digestion
– what helps – no talking, mindful
– do not eat when angry or upset – eat out of love vs damping down emotions
–  talk to your gut and the bacteria
What is your gut saying to
Fasting
Ego eating vs body eating
Notice how I feel during and after eating that food
Food that helps improve your intuition and psychic abilities
Food to avoid if you want to have excellent business intuition
Chemical applied to plants and animals
– esp pesticides intuition blockers
– water and fluoride 3rd eye, toxic
– no plastic bottles – use metal or glass
– Sugar
– Red meat
What to do if you get over sensitive to energy – Grounding by eating root veggies or a little piece of meat
Resources:
Go to a Sauna to detox when fasting or eating raw
Learn more about Barbara Fernandez at:
Interview transcript:
Michael:               Welcome back to the show. I'm here today with Barbara Fernandez. She is an amazing raw working chef. When we say rocking, she used to be a rockstar, rock singer. Now she's a star in the kitchen producing amazing recipes that are healthy and tasty. She helps other people do that in their lives and use that to overcome their depression or other issues that are going on so they can be healthy and full of energy and vibrant. Wouldn't we all like to be that in our businesses? What is coming up in today's episode is how can you pick food using your intuition so you can be more healthy and have more energy during your work day? We'll look at what would it take to be healthy today? How you can bless your food to shift this vibration or make it more compatible to you? Also, why the words you speak during cooking are so important to making healthy food?
Here's one that I didn't know. Why you should not talk while you eat. That could be a bit of a mind blower for some people. How gratitude rituals help food taste better and be healthier. How old emotions may come up when you start eating clean food for the first time in your life. How to have amazing digestion. We'll also look at ego eating versus body eating. Foods that help you improve your intuition and psychic abilities. Foods you must avoid if you want to have excellent business intuition and what to do if after eating all this healthy food, you end up too sensitive to the energy around you and you can't deal with it anymore. Welcome, Barbara.
Barbara:               Thank you so much, Michael. I'm psyched to be here. It's going to be fun.
WWIT that reading this helps you grow in your work role and in home life? WWIT it helps other staff at your company?
Learn more about this powerful technique and how it takes only 10 minutes to learn a new technique that makes running your business 3x easier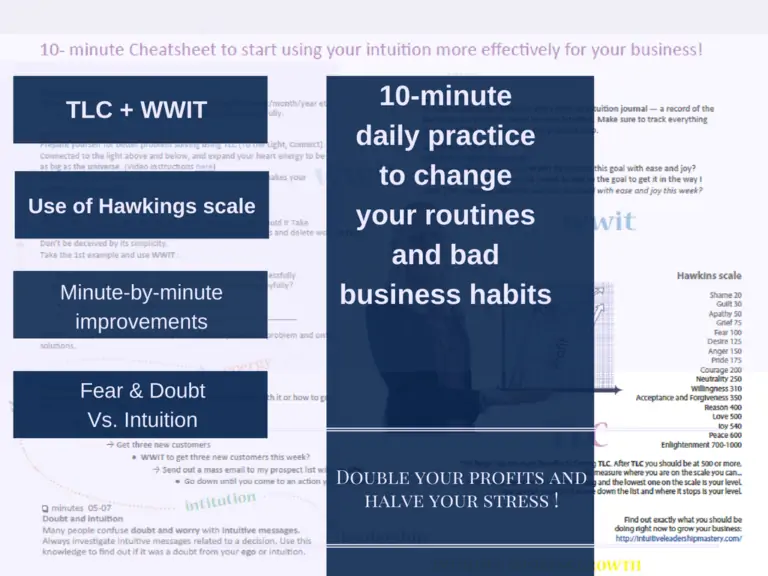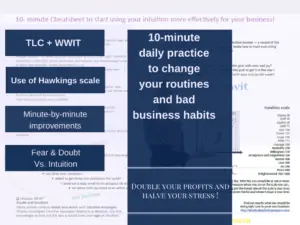 How many of you feel the same way? Let's discuss this together.