WWIT (What Would It Take) is a powerful business intuition tool. It lets you solve problems and delete worries fast. Don't be deceived by its simplicity.
For example, if you ask, "what would it take to attract ideal clients?" or "what would it take to add ten percent to my income this year?" then immediately you start thinking of things that will solve that.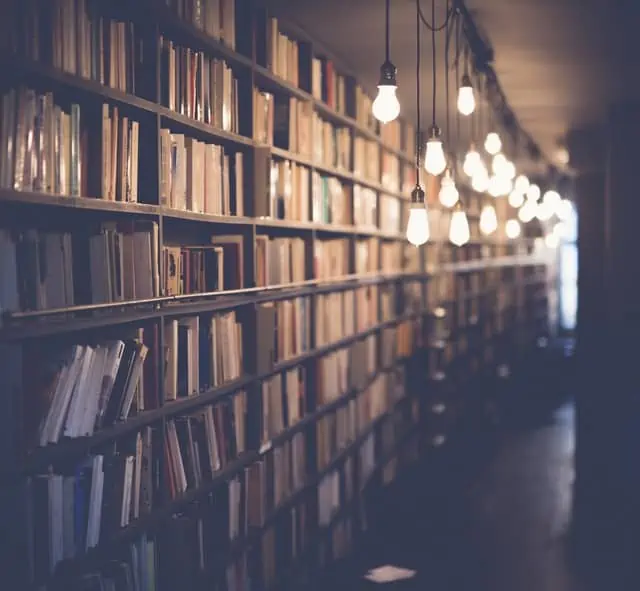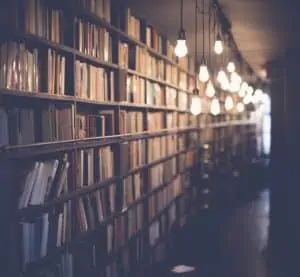 WWIT modifying words
I use WWIT in all parts of my business and life.
Whenever I have a goal I ask WWIT to achieve this goal with ease and joy? (Or whatever modifying words I want to add to the goal to get it in the way I want.) For example, WWIT to win this proposal with ease and joy this week?
When I have a problem, I ask WWIT to solve it with ease? (Again, add whatever modifiers to solve the problem you're dealing with.) For example, WWIT to have this employee work reliably in the future?
I use ease and joy as WWIT modifiers because I prefer to create business results that way.
I am less stressed this way, compared to the time in my life when I used to create results with struggle and pain. (This is a common hidden belief among business people — that good results require struggle and pain.) Using these WWIT modifiers helps me to avoid falling into that trap now.
Another common WWIT modifier is a time based one. For example, WWIT to have an extra $X in my business bank account this month?
I often use now as a time modifier. For example, WWIT to hire an ideal developer now?
This gets my mind focusing on ideas that produce good results quickly, rather than ideas that might pay off in a year's time.
You can add the modifier "or something better" to open you up to other better possibilities. Even ones that you don't know consciously before you ask. For example, WWIT to have a successful landing page, or something better? You may come up with ideas for hiring an outstanding landing page designer or perhaps you come up with an even better method for reaching your ideal clients without a landing page.
WWIT that reading this helps you grow in your work role and in home life? WWIT it helps other staff at your company?
Learn more about this powerful technique and how it takes only 10 minutes to learn a new technique that makes running your business 3x easier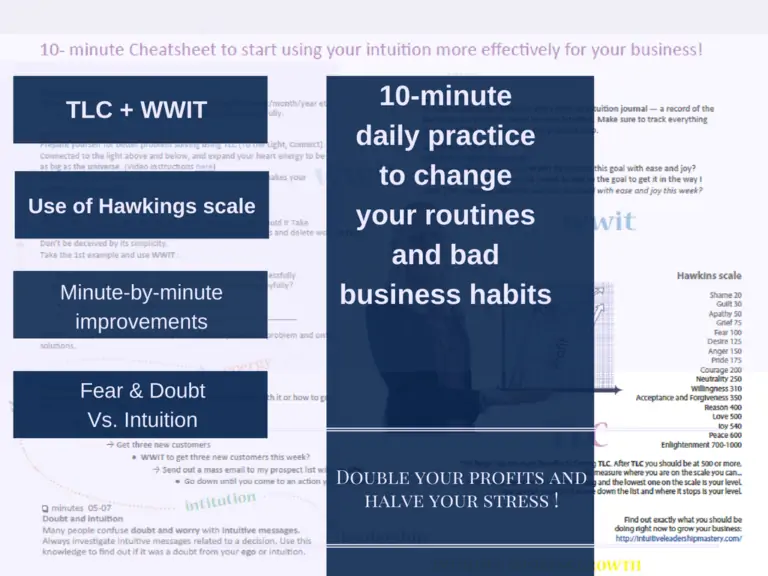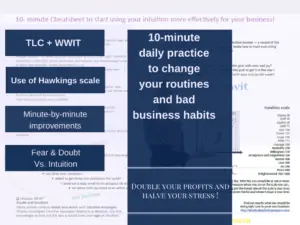 How many of you feel the same way? Let's discuss this together.