Podcast: Play in new window | Download (Duration: 38:11 — 35.5MB) | Embed
Subscribe: RSS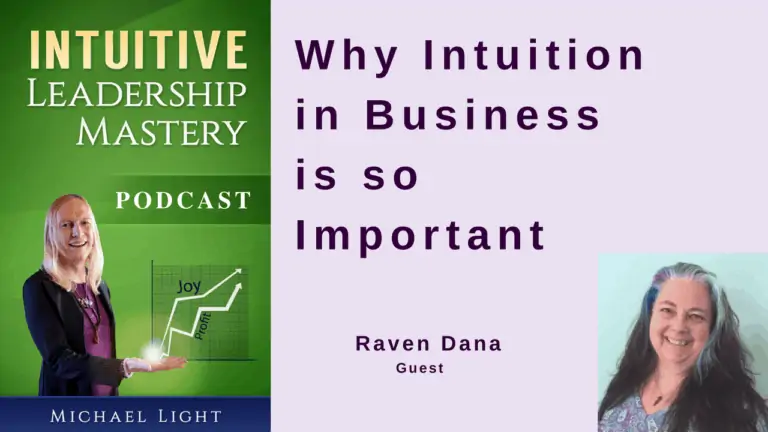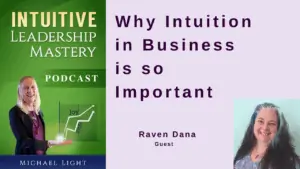 Raven Dana talks about "Why Intuition in Business is so Important" in this episode of the Intuitive Leadership Mastery Podcast, with host Michael Light.
"We have that kind of three layers of crazy that we do. Instead of doing what we want to do, in other words, instead of paying attention to our gut and our bodies, we do what we think we should do. As if that's not bad enough, instead of paying attention to what our intuition to what our gut is telling us, then we'll do what other people think we should do." – Raven Dana
Raven Dana is a Stress Wizard. She is a coach, Radical Honesty Trainer, and workshop developer. She helps people become truer, happier, more satisfied versions of themselves. Raven is dedicated to exploring our mysterious inner worlds and the magnificent powers the human mind. She coaches in person and by phone & facilitates online classes as well as on-site workshops. Dana is also the author of The Book of How.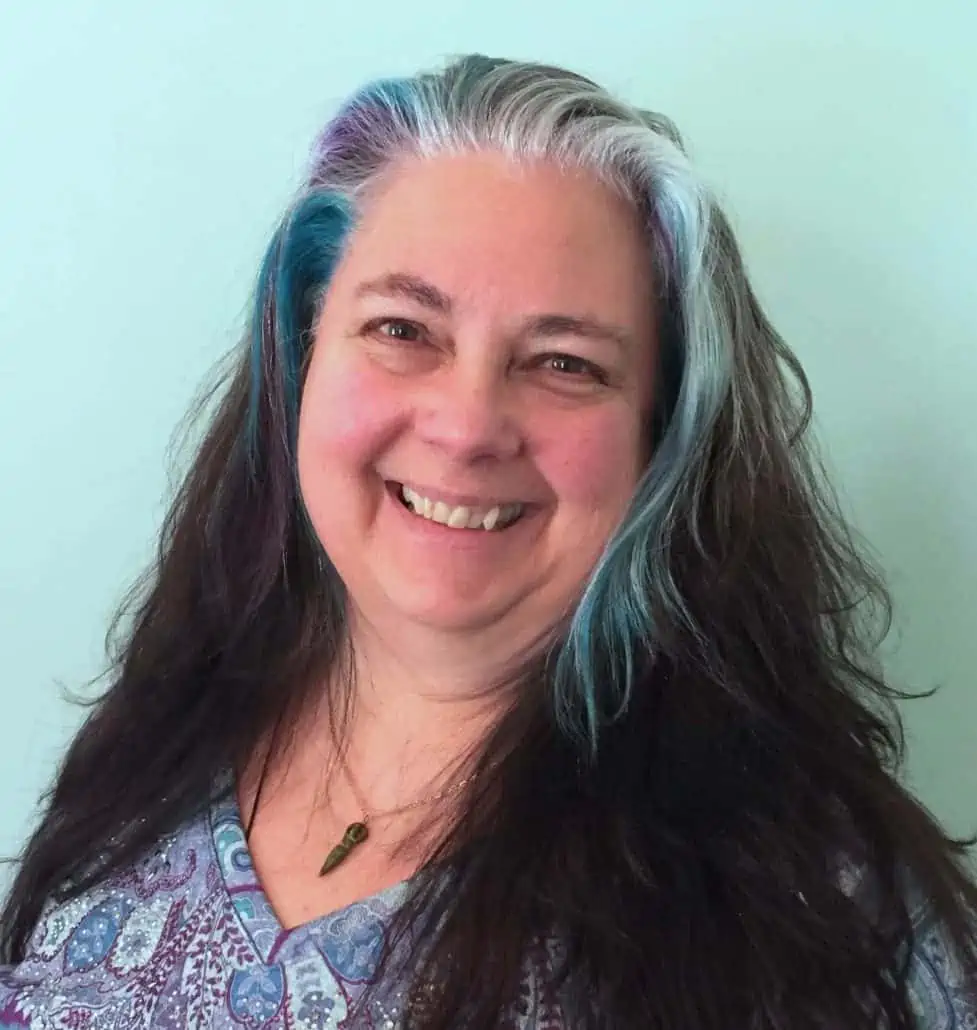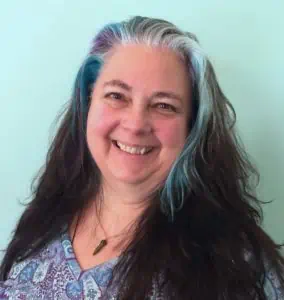 Some of the topics discussed in the podcast are:
How does intuition play an important role in business
Examples of intuition – saving a million dollar investors day
How you can improve your biz intuition
How to really listen to the signal to from your deep self
Why Sensing and Respond is better than the traditional Think and React
What handwriting analysis can tell you about job candidates and yourself
The three layers of crazy – what we think we should do, what other people think we should do, what we think other people think we should do
Resources:
Learn more about Raven Dana at:

Interview transcript:
Michael Light:                    Welcome back to the show. I'm here with Raven Dana. She is the Stress Wizard Coach, and she helps people be unapologetically if I can say that word, their true selves, which is a wonderful thing. I have known her for many years. She helped me be my true self.
We're going to be talking about why intuition in business is so important these days, look at some examples of that, how you can improve your intuition, how to hear the signal from your deep mind, thinking versus reactive behavior, and sensing and resonating behavior. Also, we'll have a little peak at what your handwriting reveals about you, and how you can use handwriting to read what job candidates or clients or anyone else in your life is really like. Welcome, Raven.
Raven Dana:                       Thank you so much, Michael. It's good to be here with you today.
Michael Light:                    Business intuition, why is that so important these days?
WWIT that reading this helps you grow in your work role and in home life? WWIT it helps other staff at your company?
Learn more about this powerful technique and how it takes only 10 minutes to learn a new technique that makes running your business 3x easier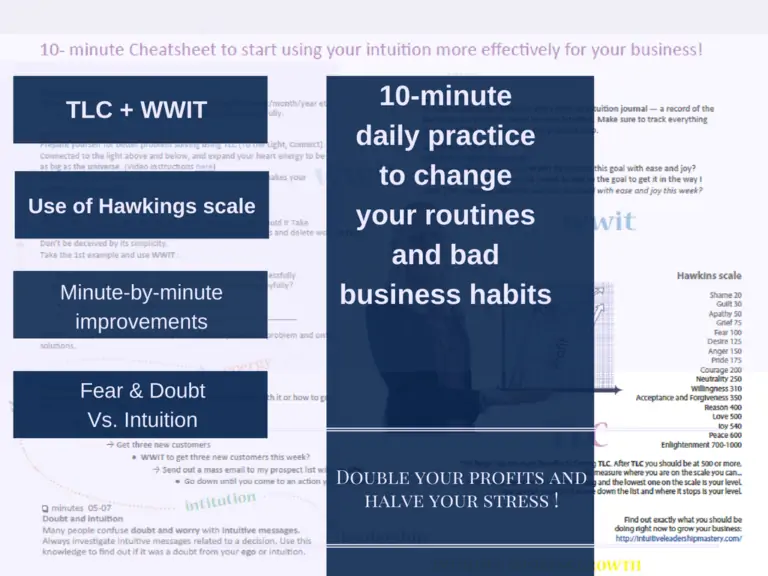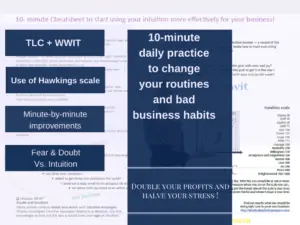 How many of you feel the same way? Let's discuss this together.