Podcast: Play in new window | Download (Duration: 48:16 — 44.8MB) | Embed
Subscribe: RSS
David Schneider talks about "Using Intuition in Investment Business" in this episode of the Intuitive Leadership Mastery podcast with host Michael Light.
"A person who has no intuition, who has nothing to rely on, is lost, like a person who travels a completely new country and has no clue, doesn't speak the language, has never visited before." – David Schneider
David is the author of the book The 80/20 Investor. He is also writing another book about index fund investing. He shares his experiences in using his intuition in his investing business.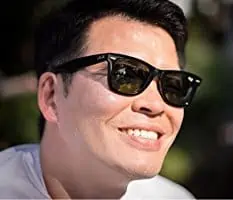 Some of the topics mentioned in the episode are:
Investment
Successful investors use their intuition
Predicting the future through mathematical formulas
Intuition is a psychological component
Using intuition in picking investments
Accessing intuition
Using algorithm to extract more value our of people
Resources:
Learn more about David Schneider at:
Interview transcript:
Michael Light: I'm here today with David Schneider, author of The 80/20 Investor, and I know you have a new book coming out David. What's the title of that?
David Schneider: The title is not decided yet. It's probably called Index Investing Fallacies, and it's about index fund investing. By the way, thank you very much for inviting me here today. It's a pleasure talking to you.
Michael Light: Yeah. Happy to have you. It's been good knowing you for about a year now.
David Schneider: Yes, that's right. It's almost two years.
Michael Light: Two years.
David Schneider: We met in, I think, Barcelona. Didn't we meet in Barcelona?
Michael Light: Yeah.