Chris Reynolds talks about "Different Uses Of Intuition In Business" in this episode of the Intuitive Leadership Mastery Podcast with Michael Light.
"For me, intuition is just like a muscle. The more we use it and work it, the more we exercise it, the stronger it's going to be." – Chris Reynolds
Chris shares the different ways he applies intuition for his business and thus attracting the right people, clients, and even ideas to create more success in his company.
Here's what Chris and I discussed in the podcast: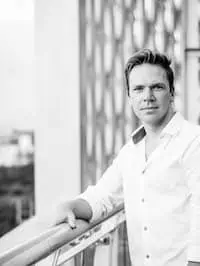 Workshop or the Office of the Mind

Asking help from spirit helpers and angels

Intuition answers to the right questions

Being clear on what you ask for

Having space and time to hear your intuition
Learn more about Chris Reynolds at:
Interview transcript:
Michael Smith: Welcome back, and I'm here with Chris Reynolds from Entrepreneur House.
Chris Reynolds: Hello. Good to be here.
Michael Smith: Yes. We're in Chiang Mai, Thailand. He's running the Entrepreneur House here in Thailand. What is Entrepreneur House, for people who haven't heard of it?