All entrepreneurs know that hiring right can be tough. The wrong person can cost you time, money, and lots of time to find a replacement. The stakes are even higher when you're trying to find an co-founder or business partner. How can you tell ahead of time that someone will help you skyrocket your growth, or if they will create your worst business nightmare?
Let your intuition choose for you

Don't mistake convenience for an ideal match

Confidence

Lay out the responsibilities in advance

Choose a partner with a different set of skills

Probational period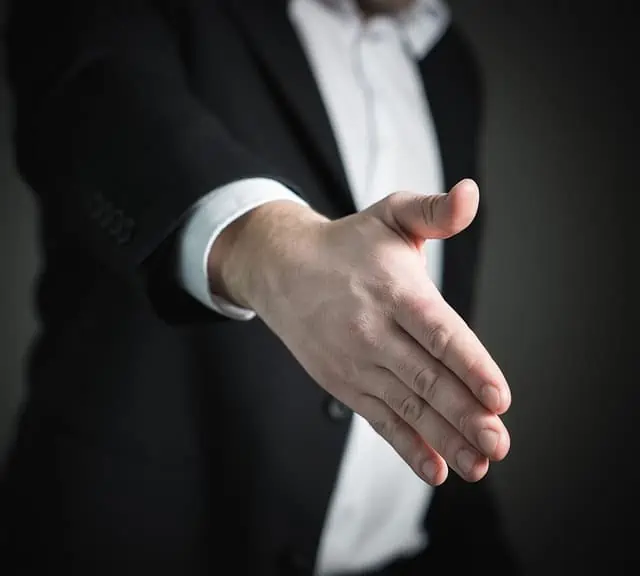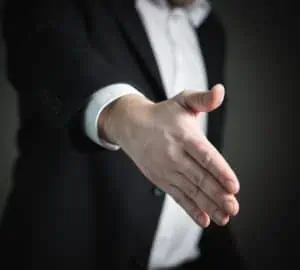 1. Let your intuition choose for you
Avoid attracting the wrong person for your co-founder. For starters, you can TLC (To the Light Connect). It helps you to clear your mind, let in the positive energy and listen to your intuition better. Then ask yourself WWIT (What Would It Take) to attract the right one? The WWIT question creates a process where you find a clear solution to any problems you might have. It ignites your business intuition:
WWIT to find an ideal co-founder?

Put out an Ad

ask for a recommendation from my friends

Make a list of best candidates

WWIT

for me to make a list of best candidates?
Continue asking yourself Nested WWITs until you reach the answer you were looking for. When your intuition gives you the answer, it can raise more WWITs on how to successfully execute the sub-goals to reach an initial intuitive solution – which in this case is making a list of the best candidates.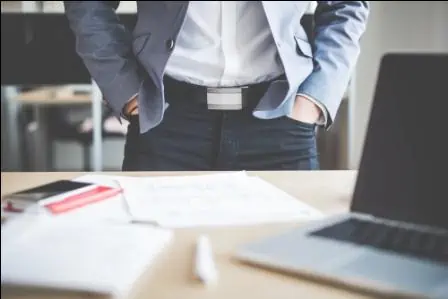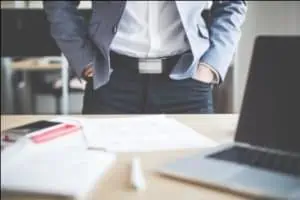 Once you get a hold of the shortlist, interviews are the next step. TLC again. Only then can you remain focused on important bullet points from the conversation and asking the right questions. It will help you to set aside thoughts and presumptions that have no bearing in the interview. It will relax your interviewee too and then the meeting can take its natural course.
2. Don't mistake convenience for an ideal match
You may be starting a project for which you need funding because you don't have enough to finance it on your own. Someone who has experience in your niche and has funds to help you out if you cut them in, may seem as a perfect match to partner up with. Maybe it's not. Partnering up with someone just because you can't afford another salary is not a good idea. Get investors instead and do the following:
WWIT for me to find a joyful and profitable ideal business partner?
First you need to define what "ideal business partner" means for you and your business. Here are some ideas on that
Must share core values with me – ways to communicate, operate, and think are the essence of the mutual professional relationship

Must be on time – never late for anything (shows responsibility)

Doesn't make up excuses – always does the part, no matter how hard, upfront about everything  (trustworthy)

Shared passion for the job, not the results – anyone who's money-driven is not going to be productive for much longer

Doesn't need to be micromanaged – you're looking for a co-founder, not an employee

Vision and ambition – always have fresh innovative ideas, and the ambition to make it happen
3. Confidence
Would you put your complete confidence and trust into your new partner? Use TLC again to consult your business intuitive sense. Remember, mutual business relationship means you'll be sharing business plans, resources, and bank accounts. If you don't trust your new partner with your own money, you shouldn't think about trusting him with anything else.
If you want to be entirely sure, just look at your partner's personal affairs. The way how someone organizes their life can tell a lot about how they handle their work. The truth about someone lies in the details – does that person dress sloppy, have dirty shoes, pays her bills on time, etc. People usually check out their interviewee's social media profiles to get the right impression, they're the great source of information for your intuition to take in and help you with the decision.
4. Lay out the responsibilities in advance
WWIT to clarify the responsibilities that you each will have? State clearly what are your partner's tasks, responsibilities, and goals and ask the same in return. The uneven professional efforts can poorly reflect on a business relationship. If you go on thinking, "both of us know what needs to be done", it's just a matter of time before you start blaming each other back and forth and passing responsibility for something bad that happened. Clear laid out plans for both of you represent a foundation of a healthy business relationship and a platform for sharing productive thoughts.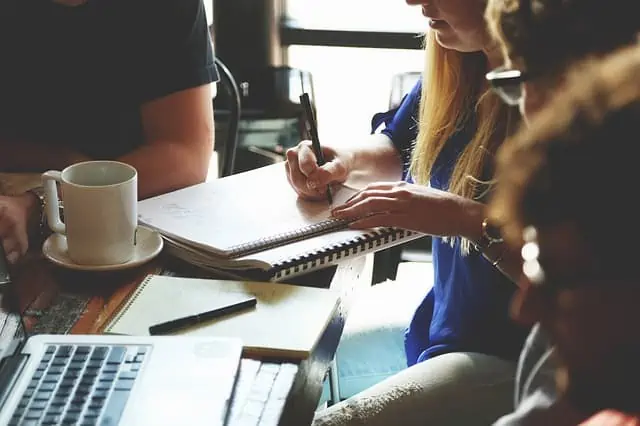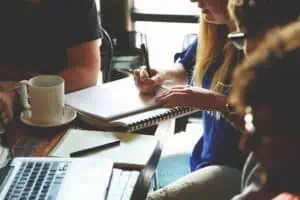 5. Choose a partner with a different set of skills
If you're a chief of marketing, partner up with someone who's a financial advisor or a sales rep. Two key reasons are that you won't overlap with visions and your professional intuition. Secondly, the variety of professional experiences in different areas is great for your business. You're not good in sales, but guess what? Your partner is. What if she's a financial advisor? When your business gets audited, it feels good to think how your partner is handling IRS herself as a proven top tier professional.
6. Probational period
WWIT for me to find out for sure we're a great match? Take your partner's experience, determination and work ethics for a test run. That should definitely wake up your business intuition. Take one of your old projects out of a drawer, and start working on it together. That way you can assess his/hers teamwork skills and abilities to cope with managerial tasks under pressure. Set a time period, and then carefully review all aspects of that person's work. TLC and review every detail of the project you did and see if it feels good. Once you're completely sure, put a stamp on your partnership with no doubts hanging over your head.
If worries come up pivot then to a WWIT.
Eg
I worry my partner is not doing their fair share of the work

WWIT Pivots:

WWIT for my partner to do their fair share of the work?

WWIT for both of us to each do our fair share of the work?
These steps may look fine and straight forward about everything that's necessary to eliminate a bad prospect of a partner. If the prospect is an expert in its field, has an amazing track record, but turns out unbearable to work with, your judgment can also get clouded. Weeding out a bad prospect is all about body language and your gut telling if you're a good match. This way, nobody can talk themselves into being your business partner if you get a clear picture on the makings of your future co-founder. Nothing can cloud your business intuition if you pay attention. Nothing else should matter. Your gut will give you the right answer if you follow these steps and stick to them.
How did you choose your business partner? Share your experiences in the comments below.

*WWIT – What would it take?
*TLC = To the Light, Connect
WWIT that reading this helps you grow in your work role and in home life? WWIT it helps other staff at your company?
Learn more about this powerful technique and how it takes only 10 minutes to learn a new technique that makes running your business 3x easier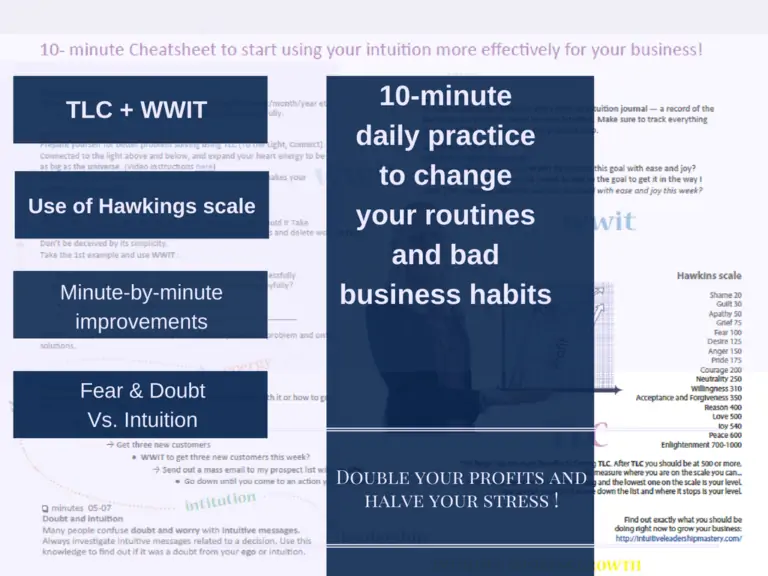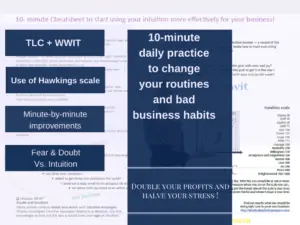 How many of you feel the same way? Let's discuss this together.