Podcast: Play in new window | Download (Duration: 41:46 — 38.8MB) | Embed
Subscribe: RSS
Kamila Gornia talks about "Why Being Yourself is Critical to Being a Successful Entrepreneur Today" in this episode of the Intuitive Leadership Mastery Podcast, with host Michael Light.
"Now absolutely I mean when you're standing up for what you believe in, your clients are going to see that and they're going to know that you if you are so passionately standing for you believe in you're probably going to stand that strongly for them too." – Kamila Gornia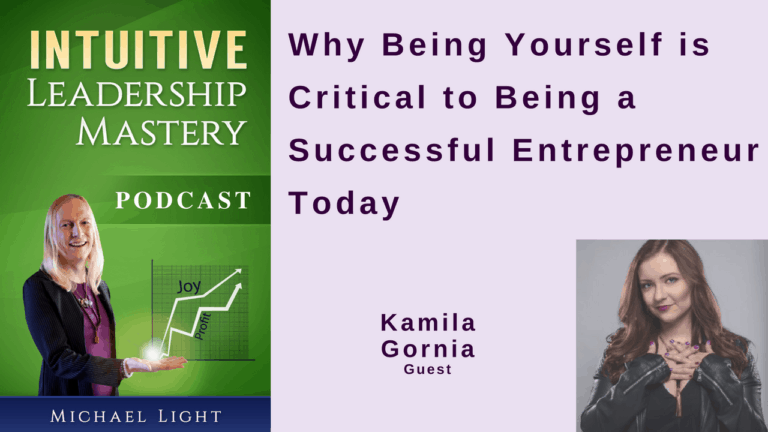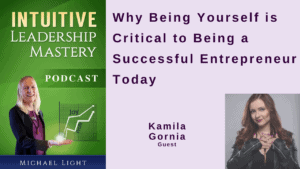 Here are some of the topics discussed in the podcast:
Why being yourself is critical to being a successful entrepreneur today

Following rules and formula from others and course

Burnout

Shiney object syndrome

Fear of rejection

Being loud and visible enough to succeed being your trueself

Learn from others and adapt it to your true self

How you can easily step into being an authority

Clear Values

Speak what you believe in

Speak your truth

Confidence and passion

Polarizing

If everyone kinda sorta likes you then no one loves you (and no one hates you)

Emotes your audience

Add flavor and story – show that you care, that you are experimenting in your own life and industry

Stand up for what you believe in ⇒ you will stand up for your clients too

Scared to be visible in your biz and online? Two powerful reframes to get you out of your hiding place now

Lurking in online groups

Fear of judged, rejected, ignored, making mistakes, being found out as a fraud, self doubt

Childhood pattern

Reinforced by advertizing

Playing big to really make your change in the world/sharing your brilliance vs playing small is selfish

Committed regular action leads to flow and ease

Be a choice

The Joy of Leading with purpose ("heart behind hustle")

Dig into the Whys

Create more influence in the world and spread your message

Intuition

How to have masterful modern marketing

Why are you proud to use your business intuition?

WWIT for you to make business intuition more openly used this year?
Mentioned in the episode
Bio
Kamila Gornia is the "Blow Up, Scale Up" Marketing Strategist who helps entrepreneurs blow up and scale up their businesses to become true leaders online. She is also the founder of the Heart Behind Hustle Movement. By teaching her clients and community how to leverage their own natural personalities into strategic marketing campaigns that are both profitable AND fun, Kamila is proving over and over again that if you can dream it, you CAN really achieve it!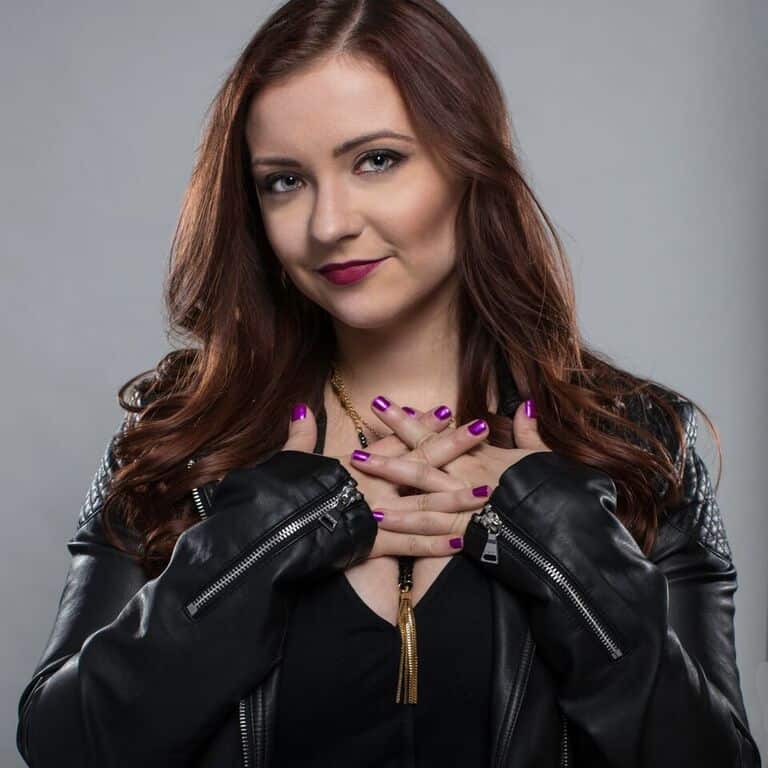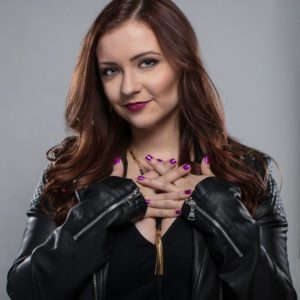 Learn more about Kamila Gornia at:
Interview transcript
Michael: Welcome back to the show. I'm here with Kamila Gornia and we're going to be talking about all kinds of interesting things to do with why being yourself is critical to being a successful entrepreneur today. And how you can easily step in to being an authority in your business and in the market you're in. How you can lead with joy and purpose and a whole movement she runs hot behind the hostile and successful marketing mastery. And any out people out there who are scared to be visible in your business online which I know a lot of entrepreneur friends I have including me; this problem. She's got some really powerful refrains that can help you get out of your hiding place now. So, welcome Kamila.
Kamila: Yeah! Thank you for having me.
Michael: So, let's just start off. Why is being yourself so critical these days if you want to be a successful entrepreneur?
Kamila: Yeah you know, so I really think that there's a lot of people out there that are… I mean there's a lot of replicas of like mentors of gurus out there and I see this all the time. And it's great because it might work in the beginning but soon after nice… I know this because I talk to some of these people and I mean time and time again, I hear after like a year or two or three of doing this replication modeling. You know this model business that isn't exactly you know based on who they are. They built a successful business. They get six figures maybe multiple six figures but they're not very happy with it. They don't feel fulfilled. They don't feel like they have the spaciousness, the freedom to actually say what they want to say. And then you know that can be really exhausting and that can be really draining for people once they get to that point. And that's kind of what happens when you're chasing just money and not really tapping into what you actually care about. So being able to be yourself is… you know first of all, I mean you're able to create a business that's actually easier to run in my opinion because we don't have to put on a face and I know I said this earlier. But you'd have to put like a mask, right. You don't have to be put a mask of like people are expecting me to act a certain way. I'm not exactly that person but I'm going to do it for them, that's really exhausting. It gets so tiring after a while of like pretending to be this person that you're expected to you know to be.
WWIT to start using your business intuition more openly?
Learn more about this powerful technique and how it takes only 10 minutes to learn a new technique that makes running your business 3x easier
If you want to double your profits and half your stress, check out the Biz Intuition Profit Doubler. It is a 5-day quick course using the WWIT technique.