Podcast: Play in new window | Download (Duration: 1:00:18 — 55.8MB) | Embed
Subscribe: RSS
Marjorie Saulson talks about "Intuition in Public Speaking and Business Communication" in this episode of the Intuitive Leadership Mastery Podcast.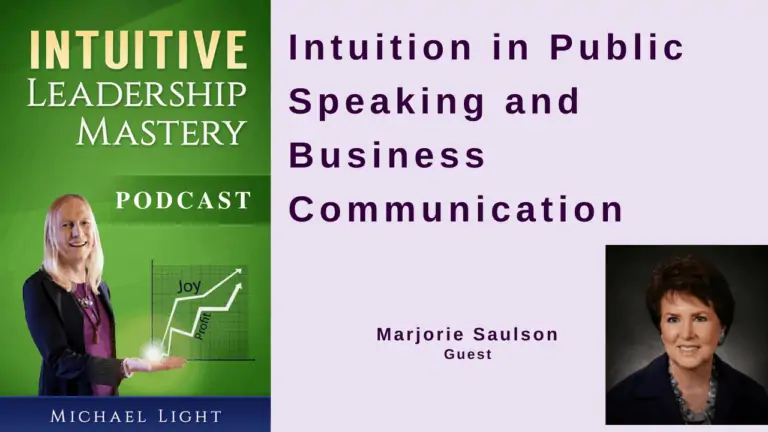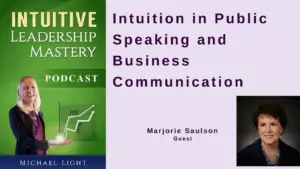 "To be an effective communicator you need three things that I call, "What, how, and allow," and the 'what' is the message. That comes out of your heart and your mind and your intentions. What is it that you want to communicate? What is important? What do you need to share with people who need to hear what you have to say? That's the 'what'. The 'how' is how you present it." – Marjorie Saulson
Marjorie is a public speaking, networking, and phone calling coach. She helps business people who are nervous or afraid to use speaking or writing to promote themselves and their business and who find that their income suffers as a result. She shares proven methods that enable my clients to feel comfortable in any speaking situation – on the platform, in videos, networking, making sales calls, in meetings, etc.
Some of the topics covered in the podcast are:
Why powerful verbal communication is key to business success today
How do you define public speaking – it not just presentations?
Why great speakers use more than just their mouth?
Instant intuitive read of you by your audience – the critical first 2 seconds
What is it about speaking in public that makes people so afraid?
What is fear of public speaking costing your business today?
3 strategies that you can use to reduce public speaking fears now
Don't panic – What to do if someone asks you a question that you can't answer?
Sleep, hydrate more (body weight in lbs /2 in oz of water per day), no smoking or alcohol, treat your voice as a pipe organ – it needs air – breath deeper
ACED = Affirm, Clarify, Elucidate, Deliver or Delay
Resources:
"When you speak your body is your instrument
Body, heart, and mind combine to make a good speaker
Not just public speaking – presentations, meeting, in corridor conversations, phone calls"
– Marjorie
Interview transcript:
Michael Light:                    Welcome back to the show, I'm here with Marjorie Saulson and she is an expert at public speaking and communication and she has a history of singing and helping entrepreneurs and other business leaders get their message out and have great presentation skills and overcome their fears. I'm very excited to talk about that because I will tell you, listeners, that all of us do public speaking, and we'll explain what we mean by that little later, not just getting up and doing a presentation. Coming up we're going to look at why powerful verbal communication is key to business success today. How Marjorie defines public speaking because it is not just presentations? Why great speakers use more than just their mouth?
The instant intuitive read of your audience that happens in that critical first two seconds and what you can do about it. What about public speaking makes people so afraid and what can we do about that? And, what is it costing you that you have fears about speaking in public? We'll look at some strategies to reduce that and finally, don't panic, what to do if someone asks you a question that you cannot answer when you're giving your talk? Welcome Marjorie.
Marjorie S.:                         I'm delighted to be here, Michael, thank you so much for inviting me.
Michael Light:                    You're welcome. So, why is perfect powerful verbal communication … If I can say it right, the key to being successful in business?
Marjorie S.:                         Because the only way that you can illicit people to be excited about what you are excited about, and the only way that you can clarify what the mission and the goals are and have a discussion about the best way to strategize and reach them is by talking. You need to be able to communicate clearly. If you can't do that then the people with whom you are working, or who are working for you, are confused and a confused mind always says, "No, that's a kind of a sales mantra," but a confused person doesn't know what action steps to take, so when you communiclate … Oo! Excuse me. When you communicate, let me get that word out clearly. When you can communicate clearly, you are much more likely to reach the goals that are important to you in your business or in any area of your life.
Learn more about Marjorie Saulson at: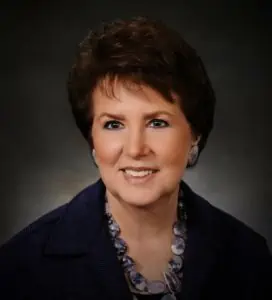 WWIT that reading this helps you grow in your work role and in home life? WWIT it helps other staff at your company?
Learn more about this powerful technique and how it takes only 10 minutes to learn a new technique that makes running your business 3x easier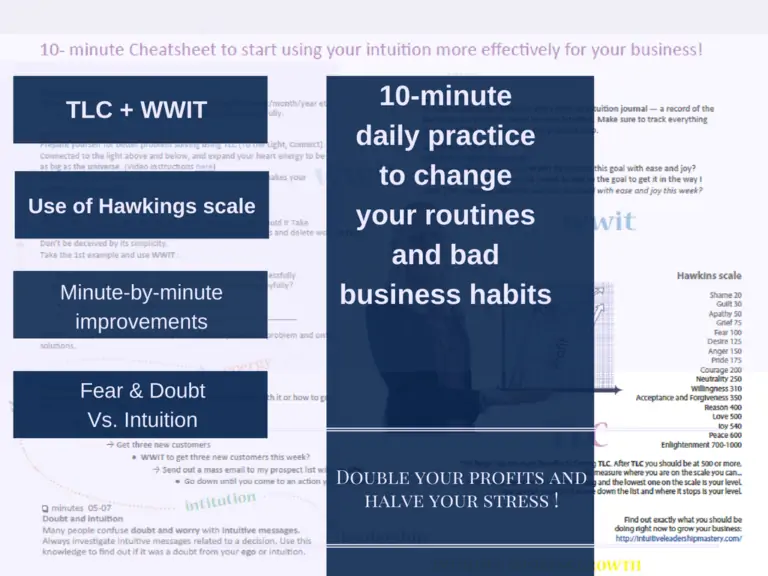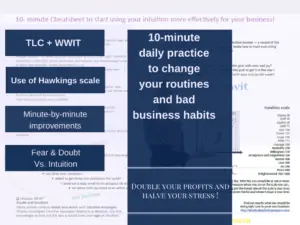 How many of you feel the same way? Let's discuss this together.