Your Office of the Mind is a place where you can access detailed intuitive information on your visions, goals and business.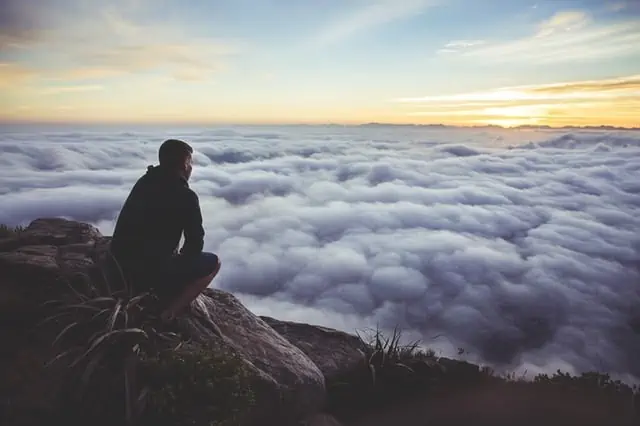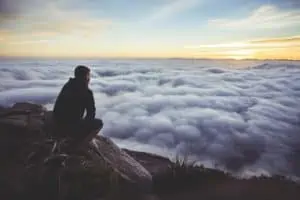 In a Spiritual Advisory Board meeting room you can bring in anyone to ask for advice in your business and life. Examples of who you can bring in:
Successful business leaders (such Richard Branson, Tim Ferriss)

People with special skills such as marketing, sales, legal, accounting, problem solving

Ideal clients

Ideal prospect avatars

Past leaders (Henry Ford, Jesus)

Future people or leaders (including your future self)

Angels and guides (such as ArchAngel Ariel)

Spiritual beings (such as Ganesha, Lakshmi, Odin)

Imaginary beings from books and movies (such as John Galt of "Atlas Shrugged" by Ayn Rand)
You can ask your board for advice on any business problems or goals you have. For example, if you are hiring, you could ask them which candidate will bring you the most profit and joy. You could ask WWIT to find an ideal candidate. When you are in your Spiritual Board Room, you can actually talk to them: "Hey Richard, what do you think about this candidate? Why would she be good in this job? How much joy and profit will she bring me? WWIT to increase the joy and profit?" You will hear their reply in your mind.
Example: Suppose you and your team are creating an event for your business. Then you might ask your Board:
What kind of event should we create?

How many people do we want to attract to it?

How is best to run it for more joy and profit?

How do we want to feel and act during it?

What type of experience should the attendees have?

How much should we charge?
Whenever you have a major business decision to make, you can ask your Board for advice. Remember it is advice, not commands on what you must do. At the end of the day, you run your business, not your Board. Record Board advice in your intuition journal as we discussed in Chapter 1. Write down your decisions and your Board's input. That way you can evaluate later how the decision worked out, and which Board members give useful advice (and which didn't). You can always remove Board members who are no longer useful and add new ones who are better suited to where your business is today. You can also invite people into a particular Board meeting but not have them join permanently.
You might be concerned that you have to ask permission in the physical world before bringing someone into your Spiritual Advisory Board, but this is not the case. Firstly you are, in effect, asking their Higher Self when you invite them into the room. And, secondly, you can welcome each person as they join your Board. You might offer them something in return for their being there. For example, you could send blessings to them, their family or friends, or help them spiritually with a challenge they have in their business or life. Or just "pay it forward" by helping someone not on your Board.
You are not limited to having other entrepreneurs for your Board. Chris Reynolds told me that he sometimes invites Gandhi, Jesus and Mother Teresa. You can invite dead people as well as the living.
You can invite anybody. You just enter your Boardroom of the Mind and visualize whoever you want to get advice from.
They don't even have to be real people. You could invite some of the X-Men if their super powers would be useful. Or maybe Quark, the Ferengi businessman from Star Trek Deep Space Nine, if you thought he might have some good ideas on a particular business deal.
Even spiritual beings such as angels and gods can be helpful. For example, Ganesha, the Hindu god with an elephant head, and his friend the rat, are good at removing obstacles. Or Lakshmi, the Hindu goddess of wealth, fortune and prosperity might help bring more abundance to your business if you asked her for advice.
Who do you invite in?
You might set some criteria for who you invite into your Board. For example, I like to have beings of high vibration (500 = love or higher on the Hawkins scale from Chapter 1) and who are beneficial for me.
If you want to get advice from someone who is skilled in one area but you don't like in other areas of their life, then you can filter them to just bring the area you want into your Board.
For example, you might bring in the deal-making skills of Donald Trump into your board, but leave out his other characteristics, or invite in his younger self if you prefer that to his current-day self.
Maybe you like how Genghis Khan expanded his empire so fast, but are not so keen on how his army killed so many people. You just bring in his genius of organization, but you don't bring in the violence. You're in control of your Office of your Mind. Genghis can really get things moving — he is worth chatting to. Just be cautious if he recommends expanding your business into Mongolia!
Your other selves
You can also invite past and future versions of yourself. Your future self may have a better perspective on your problems, or may know how you solved them in the past, or could share issues to avoid where there was a mistake made on your timeline.
Chris Reynolds invites his ninety-five-year-old future self to his board. He says of him:
"In times where I experience a lot of distress, I'll sit and talk to him and he's just like, 'Calm down, kid. Everything's going to be okay. You're going to have a great life. Everything's turning out really well.' He's cool."
I recommend inviting younger versions of yourself to your Office of the Mind. Many of our beliefs and patterns are formed between conception and the age of seven. Our subconscious mind is controlled by these beliefs. Often as an adult, we don't understand why we still do the things we do, especially self-sabotaging behavior. This is often because most of our actions are controlled by our subconscious mind.
You can talk to your younger self and ask questions. "Why am I doing this?" Then your younger self might say, "Oh, that's because of this event that happened when you were 3 years old and we created this belief in your subconscious mind which you are now repeating over and over and over again. By the way, you copied this belief from your father, which he got from his parents, and so on."
At that point, you might invite your father and all his ancestors with this belief into your Office of the Mind so that you can clear yourself and all of them at the same time. One way to clear the belief is to TLC (To the Light, Connect) the belief. Visualize the belief as a web of light in front of you and see lots of light coming into it from above and below until it shifts and dissolves from your reality.
Similarly, you can invite in past life versions of yourself for advice, information and clearing, and the same goes for future versions of yourself.
If you want to double your profits and half your stress, check out the Biz Intuition Profit Doubler. It is a free course for you to use intuition in your business.
Resources:
Case Studies: Spiritual Advisory Board