When we feel called to start a business, the first thing we need to do is find our target market. That's often easier said than done. Often when the world is your oyster, it's hard to pinpoint your niche. We find ourselves falling at the first hurdle confused by so many options and questions.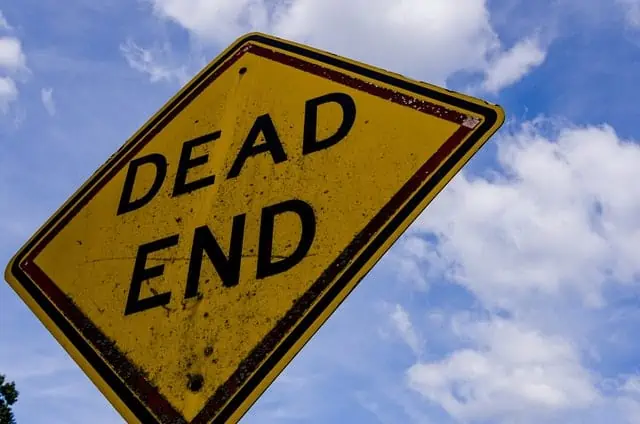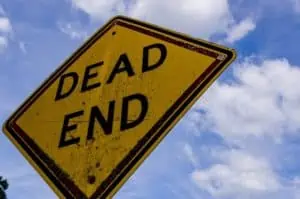 Which market will be the most successful for my business? How will I know when I've found it? You want to be completely certain before you dedicating your resources in marketing!

Through your business intuition, you can gain clarity in your branding, find your ideal audience, and make confident marketing decisions.
How can Business Intuition Help Find my Target Market?
Business intuition is our internal compass. It's like a business GPS. It can be used in all aspects of your business including finding your niche, acquiring ideal clients, and creating your unique brand. Using the power of your intuition, you'll do all of this with more ease, more joy, and with complete confidence.
There are many intuitive tools that we can use to master all this. Here are 6 tried and tested methods:
1. What Would It Take to Attract My Ideal Prospect?
What Would It Take (WWIT) is one of my favorite business intuition tools. WWIT is a way to put questions to your intuition. Through the answers you hear, you will be guided towards actionable solutions.
Before practicing WWIT, TLC first to clear yourself from the noise and confusion of daily life.
TLC, To the Light Connect
The process of TLC connects our conscious mind with the ultimate energy of the universe in order to be filled with the essence of truth and purity. For full instructions on how to connect to the light check out my 'How to the light, Connect' video.

TLC is a powerful way to boost your inner light, open the doors to your internal wisdom, and let that wisdom flow. Think of this process as turning on a bright light and illuminating all the natural powers within you.

Connecting to the light creates a direct line to your inner guide and its knowledge to make your WWIT questions more powerful.
Use WWIT to attract your ideal prospects to you:
WWIT to attract my ideal prospect to me?

WWIT to attract my ideal company prospect to me?

If you get an answer that you're not sure how to put into action, continue with Nested WWITs until you get to the point of being able to take instant action.

For example:
WWIT to attract my ideal company prospect to me?

○

Have Better Branding

WWIT to have better branding?

  

Ask a Friend for Ideas

  

Ask the New Marketing Manager for Ideas
2. Intuitive Marketing
Traditional marketing can only take us so far, but what if we're still missing the mark? Intuition allows you to define and attract your ideal prospects faster than traditional marketing.
"Marketing intuition takes the approach indicated by data, and fine tunes it to suit your specific scenarios and goals." (Bonnie Harris, Using Marketing Intuition Strategy)
Create an Avatar
Imagine your ideal prospect or business as an individual and write a backstory for them.
"When you're really marketing to somebody, you really want to speak to one individual. This is the easiest, fastest way to generate more leads and to shorten your funnel time." – Christopher Browning, podcast 'Intuition in Marketing and Team Building'
Know them inside out and visualize their personality traits which relate to your product or service.
3. Two Chair Method
Imagine two chairs facing each other, you in one chair and in the other sits your ideal client. Now, visualize and notice:
Is your ideal prospect looking at you or are they distracted? If distracted, then WWIT to get their attention and keep it.
Can you see their feet in your vision? If not, WWIT to ground them.

Anything else you notice about them? What does that mean to you?
4. Branding as Energy and Attraction
"Intuitive branding focuses on creating brand experiences that make emotional connections deep within the intuitive mind." (Bluehat Branding)
Having the right branding is important to attract clients on an intuitive level. Branding is more than just logos, fonts, and colors. It's also about the energy it gives.
Purchasing behavior is driven by the intuitive mind rather than the rational mind.  Consider how you want your branding to make your ideal client FEEL.
For example:
"Our branding inspires prospects with confidence, joy, and connection with us."
Once you have your brand's intent, TLC and ask yourself some WWIT questions.
WWIT to bring this intent to life?
WWIT to have our branding inspire our ideal prospects with confidence, joy and connection with us?  
5. Know Without a Doubt
Some entrepreneurs are prisoners of their own self-doubt. They can be reluctant to hand the business wheel over to their intuition. Relying on external data for all the answers is no longer enough.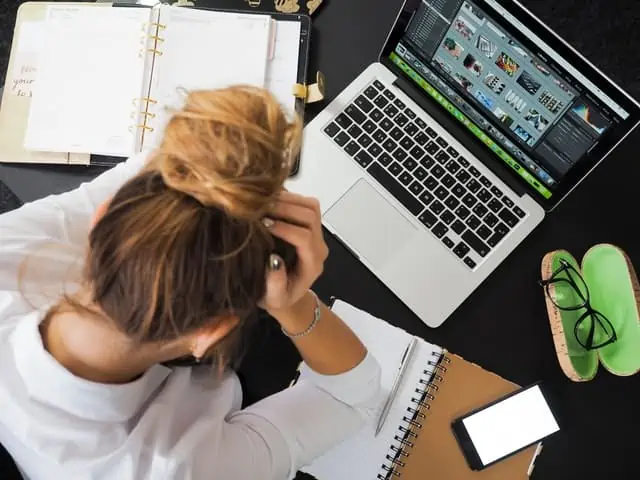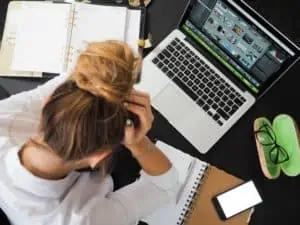 As psychologist Gerd Gigerenzer said in an interview for the Harvard Business Review in an article entitled "Instinct Can Beat Analytical Thinking",
"Gut feelings are tools for an uncertain world."
You can stare at market demographics until the cows come home, but it still won't give you the certainty you need. Using the methods above help to find our target market, but there is another intuition tool to help us KNOW it's the right path.
6. Fear vs. Intuition
Fear comes from the mind; however with intuitive messages, we often FEEL them. A gut feeling, hearing a voice, goose bumps or chills, tingling sensations, or seeing things in strange places can all be signs of your intuition.
When I spoke with Naima Singletary for a podcast on 'Saying a Big Yes to Intuition', she described the difference between fear and intuition for her.
"…fear feels like tension, and tightness, and constriction. Intuition…feels right, you just know."
Intuition Journal
One way to help you determine how and when your intuition is speaking to you is to keep an intuition journal. Write down a note of the decision you've made with intuition and keep a record of what happened. This can help to validate your inner voice and which messages you should pay attention to.
These are just 6 simple ways of using your business intuition to guide you toward your target market. To discover more tips and intuition tools, check out this
10 minute WWIT cheat sheet
!