How do you usually know that something is not right with you? You feel the pain, go to a doctor and get some meds. Well, sometimes it doesn't have to be that way.
Your body is perfect
The body is the most powerful thing in the universe. How many times it happened that you thought to yourself that you should've listened to some signals and warning signs. But it was too late.
Your teeth are excellent for an early warning for a number of issues in your body. A toothache doesn't necessarily mean that your dentist is the answer. You might want to check a few more things after the pain is gone. Each tooth is connected to something else in your body. The good thing is that it is also a moment when you can act and prevent more serious health problems.
Here is the chart where you can see how each tooth is connected to other parts of your body and how it points to these issues and health problems.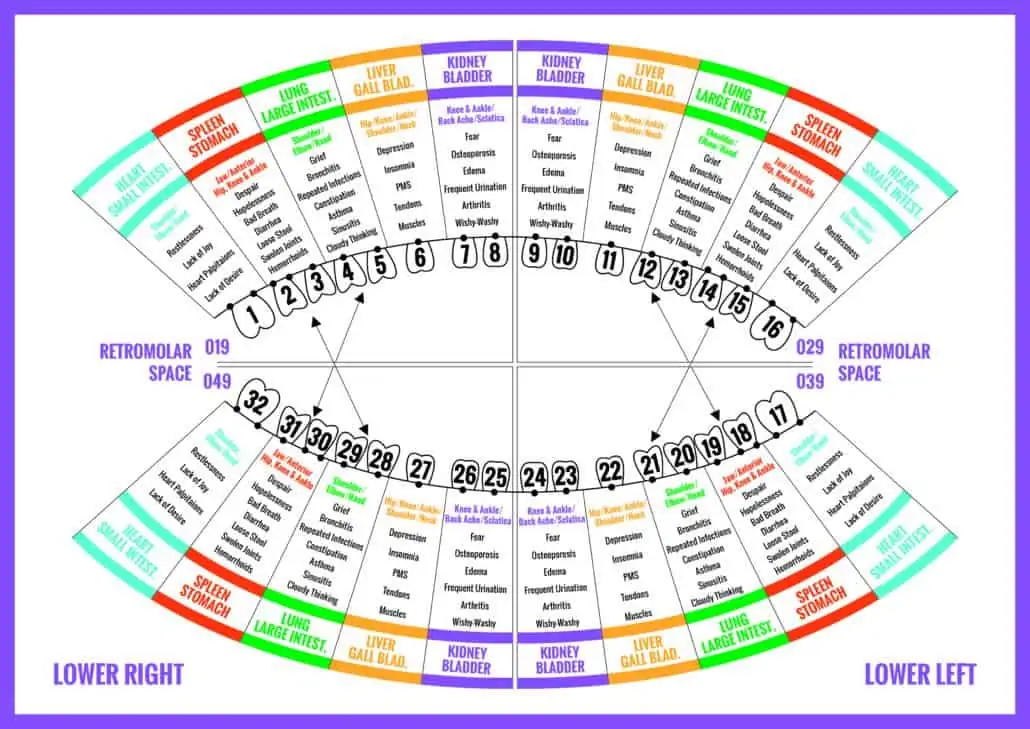 I would love to hear about your experiences with this. Have you ever come across this? Let's chat. Leave a comment!