Sometimes our businesses, office or homes have dark entities in them that drain the energy. You may sense a heaviness in certain places, or have negative thoughts there.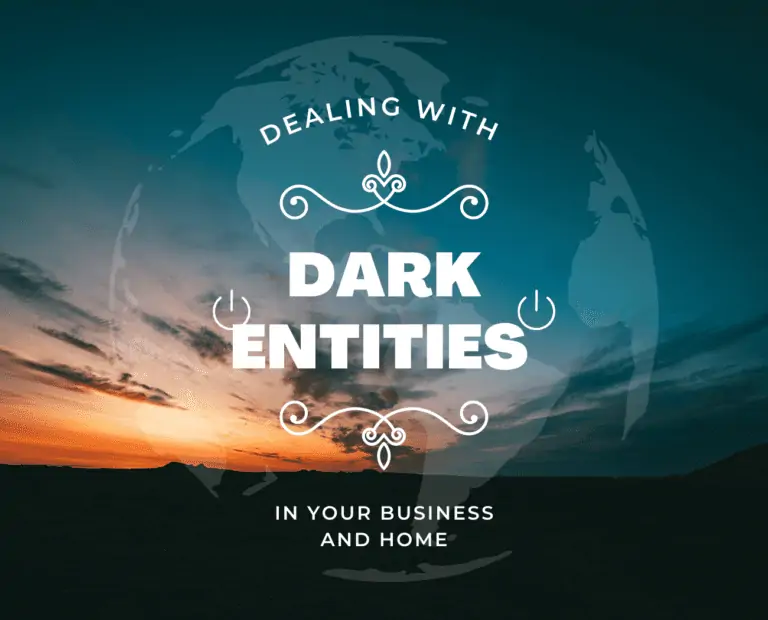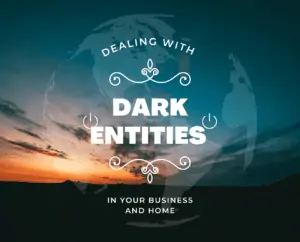 24/7 negativity and pain
Some people may have such entities attached to their bodies 24/7, making them negative minds and complain a lot. 
Recently someone ask me about this:
"How can I get rid of an unwanted spiritual visitor? I went to visit a girlfriend's house yesterday and the moment I walked in I felt as though the air was dense and I automatically got goosebumps. She is very spiritual and has tried everything, but nothing seems to be working. Any advice is appreciated." 
Someone else asked:
"Does anyone have a good method they use to keep dark entities away from a group of homes? Like not just mine but more like a radius?"
We, humans, are more powerful, we just don't know it…
I have sent many dark spirits, regular ghosts and demons to the light. Humans are much more powerful than these entities when we are filled with light and love. There is no need to be afraid of them.
In fact, fear of them helps attract them. 
How to clear
We can also always ask Angels, Arc Angels, Jesus, Mary Magdalene, the Holy Spirit and God to help in this work. AA Michael is particularly good at this and at cord-cutting. Pray is powerful. 
Also, don't "ask" the spirit to leave. COMMAND it with certainty in your voice to go to the light NOW. Tell it to F* off. Speak from your 3rd chakra (ie tummy) as good actors or singers do – that is more powerful energetically as the 3rd chakra is about power. 
What does your intuition say?
After you have gotten rid of the spirit suggest you work with your friend to clear any holes in her aura and the aura of the house that let such entities attach and feed. I have found portals and energy weakness in myself and in houses before. I ask my intuition how I leave this hole open to heal the emotional trauma and fill the hole with light. Can command portals to other dimensions to close. 
Cord- Cutting
And cut any cords with such spirits too. Visualize cutting the cord then remove the piece still attached to your body. Ask your intuition where it is located and how you allow it to attach there. Then heal the way you allow it eg by not having clear boundaries with this kind of person. 
TLC
As to neighborhoods with bad spirits you can clear a whole radius or town of bad spirits, ghosts and even demons. It is all about light and intent. (And practice to blush ). To the Light, and Connect is the intuition tool that is helping me. Try it for yourself!
Other healing techniques
Some folks also place small crystals around the area to help. I bought a bag of small (< 0.5 cm) amethyst crystals for a few dollars on Amazon. Can bury them around the boundary of your house or around the boundary of the neighborhood.
Also if you know other lightworkers then working as a group to send entities to the light is more powerful. Healers working together multiply their power together with common intent. 
Good luck! And please share your experiences!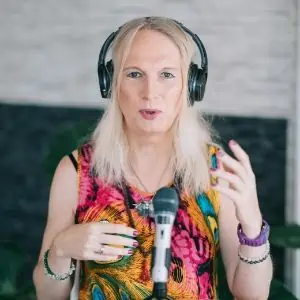 Hi, I am Michaela Light, author of "Intuitive Leadership Mastery" and "What Would It Take?". I help CEOs dramatically increase their business intuition so that they can grow their biz faster with less stress. And not burn out with even more work hours. In a 1,000 member international entrepreneur community, I am known as Ms. What Would It Take. It has been 15 years since I stopped only using my logical brain to run my businesses and stepped up my intuition to help me make faster and better decisions. I have helped thousands of CEOs reach their goals 4x faster than before. Here is what  one of them had to say: "I'm working on things that are more fun, more exciting and more enriching for me...from a personal perspective, but also from a career standpoint. And I have to say, this is surprising for me because 2016 will mark the ninth year of me running my business. I was actually looking to exit my business and to try something completely new, different and more exciting. But after working with Michaela for the past three+ months, I realized that I didn't have the right framework to reach my goals." - Dustin Overbeck, CEO of TownWeb