Podcast: Play in new window | Download (Duration: 46:09 — 42.9MB) | Embed
Subscribe: RSS
Isabel Hundt talks about "How Emotional Underdevelopment in your Business is Costing you Joy and Profits" in this episode of the Intuitive Leadership Mastery Podcast, with host Michael Light.
"The connection with people drives our success and that drives our profit. So if we are emotionally not aware of what's going on, we lose profit." – Isabel Hundt
Here are some of the topics discussed in the podcast:
Her amazing Childhood intuition story and adult suppression of this key business skill

Once upon a time, in a land far far away, a land called Germany, there was a girl with great gifts and a big calling for her life. That "fairy tale" continued as followed:

As a young girl, I remember telling my parents that sometimes I'd feel as if I can leave my body and experience the world from a bird's eye perspective.

Sometimes I'd feel crazy for feeling other people's pain and sometimes I had visions that not many took seriously – maybe not even myself.

Super Rational society (Eastern Germany)

Lutheran church

Help your children trust you and their own intuition. Taking them seriously.

Why Emotional underdevelopment in business is costing you joy and profits

Not (Good or bad)

Disregarding what your followers are feeling

How to connect effectively with "negative" emotions in yourself, your staff and your clients

Fear

Anger

Sadness

Vs Judging or making them wrong

Your connection with your staff and clients drives your profits

What do you need? How Can I support you? To make this easier?

Value emotions vs demonizing them

Why the new business success model is Faith-Driven

Walking in self-Faith and trust vs depression and money losses

Finding your own voice and path vs buying yet another program

Finding our calling and purpose

Heart and brain connection

Going inside to your intuition

30 y.o. barrier

to live a purpose-driven instead of a profit- and attention-driven life

Mission > money or fame

Be part of something bigger

Especially for the younger generation

Unity consciousness

The false leadership of power and authority and success

Obey is not passion to follow

How Emotional Toxins cut your profits

Emotions can be stuck energy in your body

Including other people's emotions

Frustrations, Overwhelm

Empath neck and shoulder problems – carrying the weight of the world on their shoulders

Existing vs living

Trapped emotions causing money blocks in your business

Poisoning your body and mind. Getting you stuck in your biz and life.

Toxic overstimulation

5 Simple Ways to Protect Yourself From Negativity

Be aware of taking it on

Clear boundaries

Sunrise meditation to "let go all that no longer serves me and that is not mine"

Grounding – Earthing mat

Light color light bubble ← add intent to your bubble

Avoid crap food that has physical toxins in it. Avoid medications

Listening to emotions to message

Are you an Empath Warrior entrepreneur?

introverts that want to change the world

Be your true self –

There is nothing wrong with you

Nothing wrong with your reality experience

And How to successfully deal with Fame  and Attention

Why are you proud to use your business intuition?

WWIT to make business intuition more openly used this year?

Be willing to look inside

Continue talking about it, success stories
If you want to double your profits and half your stress, check out the Biz Intuition Profit Doubler. It is a free course for you to use intuition in your business.
Mentioned in the episode
6th vertebrae carry other people's trauma

"You cannot believe in God until you believe in yourself" is a quote by S. Vivekananda

Carla Neocranan (sp?) Emotional underdevelopment

EQ  (Emotional Intelligence)

5 Simple Ways to Protect Yourself From Negativity

 on right-hand side of page
Bio
Isabel Hundt is the author of The Power of Faith-Driven Success and a certified Vision & Transformation Coach, international speaker, World-Visionary, Empath-Warrior™ and ambassador of Global Presence Leadership.
Over the past years, Isabel developed a successful business by traveling all over to share her enlightening message of tuning into our true selves.
Her passion is to support young adults create, live and transform their lives by understanding the scientific and spiritual connections between their heart and brain and by discovering their unique and magical gifts hidden within.
She also teaches how to use our emotions and intuition as a powerful guide in business and life. Isabel has especially a heart for the Empaths of the world of entrepreneurs.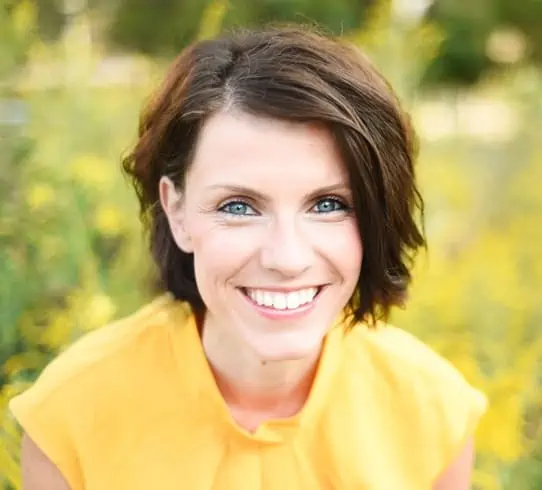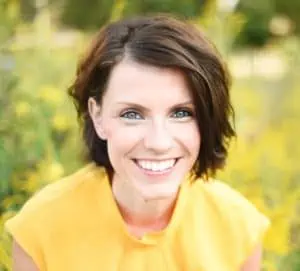 Learn more about Isabel Hundt at:
Website: www.isabelhundt.com |www.faithdrivensuccess.com
Twitter: @IsabelKHundt
Facebook
LinkedIn: isabelhundt
Interview transcript:
Michael: Starting off with Isabel's childhood and all the great intuition skill she had there and how the adults around treated her. And why emotional undevelopment in your business is costing you joy in profits.
How you can effectively connect with negative emotions in yourself, your staff and your clients. Why the new business model is faith driven for success. How emotional toxins cut your profits and how you can deal with them.
And we want to look at are you an empathy-warrior entrepreneur and what that means because a lot of us are and welcome Isabel.
Isabel: Thank you so much for having me. It's an honor.
Michael: Well it's exciting to have you here. So just folks who don't know who Isabel is. She wrote a book, 'The Power of Faith Driven Success'. Empath-Warrior and emotion coach practitioner.
And she is a life coach transformative person, speaker and helps people understand their emotions and business and helps them conquer the world in whatever way their business needs to do that.
So amazing stuff and we're going to look in some of that in the interview today. So tell us about your childhood. It sounds like you had some really strong intuitive past when you were a child.
Isabel: Oh yeah! Actually it's interesting because honestly, I only realized it looking back. I didn't really realize it back then in the moment. When I grew up, I was watching… let me go back a bit.
WWIT to start using your business intuition more openly?
Learn more about this powerful technique and how it takes only 10 minutes to learn a new technique that makes running your business 3x easier