Sound.
Music. Podcasts. Different Noise Color Variations.
All of these can seriously affect your mind, body, and soul. Some like to listen to heavy metal while in the gym. This can get them amped up for a few more reps or a few more sets. Others enjoy classical music while studying. It keeps them lively, yet focused on the task at hand. Perhaps you listen to your favorite financial podcast on the drive into work. Or maybe, you turn on the white noise generator at night to help you get a great night's sleep.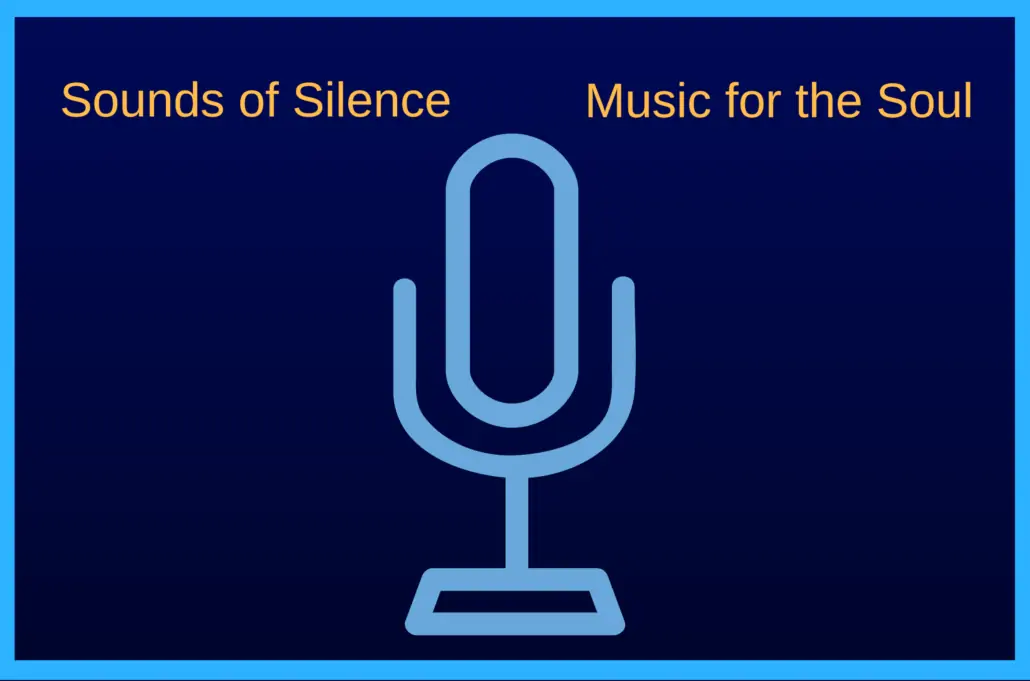 But what do you listen to in order to calm your mind and soothe your soul?
Turning down the volume in your head
I don't know about you, but often I get all this unhelpful junk going on in my head. Feeling bad that I'm not doing better, moving faster, being more successful. Sometimes it's worrying that I'm not good enough. Like, what if what I'm doing doesn't work well enough? Despite all these feelings, they're rarely based in reality. But they really can get to me.  
Sometimes, the best thing to hear is nothing at all. Why push more into your mind when it is already full of doubt and negativity. So to help combat this negativity, I do a lot of quiet meditation and journaling.
Meditation and Intuition
Meditation, plenty of sleep, naps, and walks in nature all work well for me to clear negative head trash.
For specific beliefs and thoughts that are spinning around my head, I find EFT tapping helpful to clear them.
Also, I notice how I am feeling and thinking after consuming content (movies, tv, radio, books, music). Often, there are all kinds of emotions and thoughts I don't want or need present. So here's how I handle it.
I will do some of the activities above to clear them.

I chose to limit how much of that content I take in.
It is similar to junk food. I have a strong desire for ice cream, pizza, sugar, alcohol, etc (generally things not so good for you). I notice how I feel before, during, and after consumption. There are times I realize that I may need to eat healthier for a while after to feel back at top form.
Meditation has really increased my ability to notice this kind of stuff at the moment.
P.S.: As well as carefully choosing content, the people I choose to spend time around is an important decision. This definitely affects my head trash. I notice how I feel around certain people and limit my exposure if it makes me feel bad or have negative self-talk. This is particularly true for people who like to manipulate, complain, or talk about negative topics a lot. However, the opposite can be said about positive, inspiring people.
Podcast
As far podcasts go, nothing beats good old-fashioned meditation. But I have used audio programs for clearing particular head trash on money beliefs including The Unlimited Abundance by Christie Marie Sheldon and John Assaraf's audios. Tony Robbins can also work for some too.
I am often asked,
"Meditation, how do you do it? Even starting with 5 minutes wasn't easy for me. How can I get started and stay started?"
When I first started meditating, I thought I must be doing it wrong. My head was filled with thoughts. Wasn't it supposed to be empty?
I now understand that is normal. My job when meditating is to be neutral to the thoughts that come into my head. This is when I redirect my energy to the focus point of my meditation. That may be my breath, a candle, or something else.
Meditating is kinda like taking a shower for the mind. If you had not taken a shower for 30 years, one is not going to cut it. It might take a few before the water runs clear and free of dirt.
The same goes for negativity. If you have consumed a lifetime of negative thoughts throughout your life, it is normal that your meditation will have thoughts in it for a while. But fear not. This is your mind clearing out that head trash.
Keep at it every day and it will get better. Both during meditation and in everyday life. Even though I don't get pigsty dirty most days I still take a daily shower to keep clean.
Ditto with negative thoughts and meditation practice.
The cleaner I keep my mind, the more I notice when I am consuming negative thoughts. This leads me to choose to avoid that situation or at least clean up afterward.
How do you deal with negative thoughts and head trash? Let me know in the comments!