You can listen to the podcast and read the show notes here.

In this episode, I spoke with Justice Bartlett.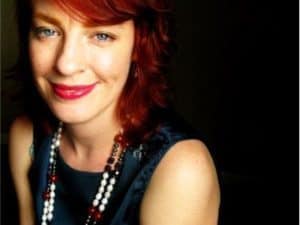 Michael Light: Hi, welcome back to the show, I am here with Justice Bartlett, transformational ally. Welcome Justice.
Justice Bartlett: Thank you. Nice to be with you.
Michael Light: It is great to be with you. I met Justice many years ago and we were inspired to talk about a few things to do with business intuition. Play and its
role in business, joy, compatibility and discernment. Maybe a few other things that come inspired to us during the conversation. You mentioned that you have been rebranding your business to be more focused on play.
Justice Bartlett: Yes, I recently changed the name of my business from Embody Me to Playfully Conscious.
Michael Light: Okay, we often don't think of play as being part of business. Tell me more why you think it is part of business.
Justice Bartlett: Well, I think … My approach that I am coming to the world with is that everything can be played with. I think we tend to compartmentalized our lives a lot and we say, "I go to work here, I play here, I am a different person when I am at work than when I am playing." Maybe that works for us, or for some of the businesses that we are in. For me, and for the people that I work with, most of us are more interested in living wholehearted integrated lives and I think play is a fabulous medium to bring that through. Anything that you are experiencing, whether it is an internal circumstance, or an external circumstance.
Michael Light: What is an example of where you might play in your business?
Justice Bartlett: We could set up little games. For example, let's say that I, because I lead playshops not workshops, let's say I want to lead a playshop and I have an idea of where I might want to lead it and I have an idea of who I need to contact. I might set up a little map, or a game board, in my mind of seeing how that might connect and feeling the energy in my body and my physical body rise and respond to what I am playing with through the imaginal realm in my mind, or even on piece of paper and gauging the visceral response that I have when I connect one idea of another. Does that make sense?
Michael Light: You are feeling the sensations in your body, the emotions rising up as you play around with different locations, or different formats for your playshop?
Justice Bartlett: Or different people to connect with and you get this intuitive hit when you are feeling out into possible outcomes or scenarios, whether that feels like something that would be a good fit, or it wouldn't. I think that is a great way that we can play in business. I once heard that the head guy of Sony talked about taking an idea. He took an idea and he pretended that he was eating that idea, whether it was some new product, or some new merger that somebody was offering him. Whatever it was, he would play with that idea by taking that idea and eating it. If that idea gave him any sense of indigestion, then he wouldn't do it.
Michael Light: That really is gut intelligence there.
Justice Bartlett: Very much so. (laughs)
Michael Light: By doing this with playing with the ideas for your business, you could head off disasters that might happen from picking the wrong partner to work with or choosing the wrong location or any other thing that might cause the playshop to not go well, or the business idea to not go well.
Justice Bartlett: You certainly can. The other side of that, when you do come into an encounter that doesn't go as well as you had hoped, or you pick the wrong person., if you are approaching the situation from the idea that you can play with this energy that is coming off in you, you can play with the information that you have gathered through making this, let's call it a mistake for lack of a better word. You can play with the notion of failure rather than suffering and being burdened by it. I think, and I have observed, that you move through the situation much more gracefully. It is much easier to integrate the lessons that are being presented and it is much easier to begin again when you realize that you are only ever playing with any given opportunity.
Michael Light: I think that takes the pressure of because instead of me being self-judgmental, or, "I made a big mistake," I am now playing with the mistake and seeing what I can learn from it.
Justice Bartlett: Right, and doesn't that just create a sense of ease, even imagining going forward with something. If you are imagining it ahead of time, even if it doesn't go the way that you planned, or that you think it should, that you can still play with whatever outcome is presented to you and you can have a valuable experience within that play. It is like, "Why not? Why not go for it?"
Michael Light: I love it because it makes everything more relaxed and easy if I am playing with different things, if my staff are playing with them. That doesn't mean we are going to play with chainsaws this afternoon. Maybe we will be juggling with balls instead. It is just more fun and, therefore, we are likely to be more creative, I think, too.
Justice Bartlett: Absolutely. Play and creativity go hand in hand. Do we create as well when we are in a pressurized setting where there is a very structured and stressful outcome that is already kind of pushing us in? Or do we create better when we are relaxed, when we are in a state of slow, when we are engaging curiosity and when we are really allowed to just play with ideas and to play with different possibilities?
Michael Light: Right because that allows us not to be locked into a preconceived notion about, "I must do this workshop at a certain location and it has to be a certain way." By playing with it, I am now open to new possibilities.
Justice Bartlett: The second you say that, the second you say, "I must do this." Or, "It should be this way," I immediately feel … In my body, I feel those little neuro connections that are always firing off and looking for different ways to connect and for different people to connect with, begin to shut down. The second I introduce this idea of should or must, they kind of go, "Ew, ew. That doesn't sound very fun, that is not very engaging." Right?
Michael Light: No, it almost sounds like being back in school that wasn't very creative.
Justice Bartlett: Right. I think maybe some of us are still dealing with that heavy conditioning and the compartmentalization that we had to endure as children where you get up in the morning. For most of us, you get up, you hurry through your morning routines, you get on the bus, you go to school, you sit in a desk, you go from room to room. You are fed information, you are expected to regurgitate that information back and then that kind of environment, it is from grade school to high school to college to, very, very many people, into their business settings. Play doesn't seem like an element that can be introduced into a setting like that. It seems like it is something that has to be kept separately from that, that a completely different self might be the only one who is allowed to engage in.
Michael Light: Often schools have separate times and spaces for play.
Justice Bartlett: The modern schools now are beginning to be even more rigorous around the regulations around that. I know a child who went to school recently where they are not even allowed to run because it is an insurance risk, that kids can get injured. These limitations and even that becomes structured play instead of free flowing, creative generating, entering into the imaginal realm, either alone or together with a group and just seeing what can be generated by that. That is how be bring new ideas and new worlds into being. Right?
Michael Light: That is where the imagination can create. I don't think we can create under a strict, "You should create now." It is hard to do.
Justice Bartlett: It is hard, yeah.
Michael Light: I am thinking also of the unlearning that needs to be done around that school experience. I don't know about the school that you went to, but the school I went to, there was a bell that rang at the end of every lesson. First of all, the assumption was the lessons had an exact time period. You can only be creative in English or mathematics or French, or whatever, in this one hour time slot, or whatever the time was. Then, secondly, a bell rings and you are suddenly supposed to start doing something else. It is almost Pavlovian with those bells.
Justice Bartlett: Oh sure. Absolutely. What if your brain doesn't work at all in the way that they are presenting the material anyways? What if you have an auditory lecture and you are very a physical learner? You are already having to push yourself into trying to structure your learning experience in a way that really isn't compatible with how you are already configured to be learn?
Michael Light: When you are saying play with a business idea, it may not be writing it on paper or speaking it out loud, it could be acting it out physically or some other way. Whatever works for you.
Justice Bartlett: I think that is a wonderful to look at it, to acting out or to create a story or even to first get a sense of generating a feeling about I. We are feeling beings and I think that is one of the things that really gets turned off in the traditional school system that we are talking about. There is no part of our education that is teaching us how to deal with our feelings, or how to recognize an intuition, or how to even acknowledge when something gets our interest.
Play is an absolutely crucial part of all of that because it let's us know this feeling, this interest, this curiosity, this inquisition with this particular branch of learning, be it science or math or art or whatever, it wants to be cultivated, it wants to be brought out into the world, but we are not really taught to pay attention to those things.
Michael Light: Not only are we not taught it, I think we are told it is wrong to be that way. If you are too emotional in class, even if you are excited about the topic, you are probably told to be quiet.
Justice Bartlett: Right, because they want a very structured, settled learning environment. I will tell you a story that is very different from traditional learning. I grew up in a small, religious community and we had Montessori schooling all the way from our grade school and preschool all the way up in the high school. I had an eight grade teacher who was an English teacher and I have loved words since I was a baby. As soon as I could learn to speak, I loved words. It is one of my favorite things to play with, is our language.
We had this eighth grade teacher, little tiny lady, very cute, very fiery, very eccentric. Like a classic vata type in Ayurvedic medicine and she was always late for class. If she came in through the door, she would have to go by the principle's building and everybody in the administrative office would have to see, "Oh, Ms Howard is late again." She would climb through the window of our class when she was running late for class.
On multiple occasions, when it was nice outside, she let us all climb back out that same window. I am talking a small class, there was maybe eight of us in this small class, but she would let us climb out the window and follow her out. We would go lay out in a field and read Shakespeare. We are reading 'A Midsummer Night's Dream' and we are literally laying in this field of spring flowers. I love Shakespeare.
Not only did I learn to understand and appreciate it when I was a kid, which is difficult for many adults, but I still … I love it and those memories of that very playful teacher who was clearly inspired by her chosen profession, she transferred that fire and that interest and that joy to us because she was there. She was showing up and she was playing with it.
Michael Light: If we could take that into our businesses and have that passion and that ability to encourage people to think out of the box and to be creative and to get passionate about the work that they are doing in the business, just think what that could do to the success and enjoyment of everyone involved.
Justice Bartlett: It is a different world when we take it there isn't it?
Michael Light: Mm-hmm (affirmative).
Justice Bartlett: I love the idea that genius isn't your IQ points, it is your own individual inherent creative essence. When that genius, when any one individual is really encouraged and allowed to explore and to express their own genius, we have the … It is totally possible to live in a world full of geniuses, full of creative geniuses, who are all communicating in collaborating to make changes or to innovate or just to communicate new ideas across the globe without a sense of competition as well. Play is really so much more collaborative than many more of our current business models seem to be.
Michael Light: When you said your own genius, the word that occurred to me is my inner genie, which is a one way to think of our higher self, or intuition. They are on demand, anytime you want to listen, make requests. Your inner genie, or intuition, is there to help you out.
Justice Bartlett: I love that. Yeah, let that baby out of the bottle.
Michael Light: It wants to come out of the body, it has just been stuffed in there by all the programming that we have received in schools and parents and other jobs we have done. All kinds of interactions we have had with other organizations.
Justice Bartlett: Yeah, it is not a very creative, friendly world. It seems like …
Michael Light: Well, what would it take to make the world creative and friendly?
Justice Bartlett: I think the first step is allowing, as individuals, as entrepreneurs, as parents, that we take it upon us to really get to know our feelings.
Michael Light: And to use those when we are creating things in business.
Justice Bartlett: Absolutely. If you are stuck at a desk and you are looking at this project that looks gray or boring or flat or it doesn't have any juice or vitality to it, how interested are you in making something of that? Probably not very.
Michael Light: No.
Justice Bartlett: You do it because you're supposed to, because you have to, or because your paycheck is attached to it.
Michael Light: Or because you thought your business was supposed to do it that way, if you are the business owner.
Justice Bartlett: Right, but that 'supposed to' word, 'should.' You should all over yourself. Instead of if you know … If you know your feelings and you know what it is like to feel genuine excitement about something, that excitement is going to … It is going to feed your creative fire. Not only that, it is contagious. If you have the choice of listening to somebody present about a business idea that is a PowerPoint presentation, it has been structured in a way, it has got the graphs and numbers everything else.
It is done exactly as it is supposed to be done and, yet, it is missing that fire, it is missing that genius. Or you have this other person over here who is passionate about what they are presenting. You can feel the difference. If you are in any way inclined to sense for that passion, you are automatically going to be drawn to it because it is going to kindle your own passion. When your passion and this other business passion gets ignited together, you have got some brand new beast that can make its way out into the world.
Michael Light: That is a way to have your business be much more successful, by following where the energy is, where the passion is. Or maybe tweaking with things so you can bring the passion out, if it is a little lower than you want it to be, you can have a much more successful business.
Justice Bartlett: Absolutely. I think we are hungry for passion as people. We respond when we see it. Some of these really famous businesses, like Steve Jobs or whatever, he was totally, totally innovative. We are still … I am talking to you on my lovely little MacBook air computer and we are reaping the benefit of his passion and inquisitiveness.
Michael Light: Not only his, the way he could inspire people who worked with him, to bring their passion to the business too.
Justice Bartlett: Absolutely. Yeah, he definitely didn't look at what had been done before and say, "Okay, let's redo that." He went, "Let's look at what has never been done before and let's play with that." There were people out there who were probably tapping into some similar fields, who responded to that passion. There is a beautiful thing energetically, we calibrate at an energetic level, and that goes into our homeostasis, how we sustain our physical bodies as well.
Even a business has a body, it has an energetic system. We entrain to the most coherent system. As we are looking at these old models of doing business, all this very greed and competition driven business models, how to look for what is lacking and how to make people feel that lack vs how … You can feel that, you can feel how that feels. It clenches the pit of my stomach, it is like, "Ew, don't expect to sell me on my insecurities. Gross."
Michael Light: That is how much advertising is and look at how many thousands of ads most adults receive every day.
Justice Bartlett: Absolutely. We do it and they do it and they go about it because that is the way that they have been trained to do it, is to feed into someone's insecurity and to amplify that greed and then put you in competition, not only with yourself, but everyone else around you. Then sell you the solution that will make it all better, only it doesn't. A new paradigm of business model, I think, will be based on passion. How to actually ignite each other and ignite our creative essences together and how to drive that forward in a more collaborative and mutually prosperous business model.
Michael Light: Maybe one day, as well as looking at the profit and loss on the balance sheet, maybe we will be looking at the passion sheet and seeing how much passion is this business generating and sharing with others.
Justice Bartlett: Oh, that just sent chills through my whole body. Wouldn't that be so amazing?
Michael Light: It would because it would help us focus on the areas of the business that need to grow because they are full of excitement and energy, and the areas that need to contract because they are kind of boring and struggle-full.
Justice Bartlett: That is brilliant and that would be a completely different kind of way for a CEO to head up their business is to take surveys on the employees, "How engaged do you feel with your work. How passionate do you feel about the current projects that you are invested in. How would you rate your level of happiness and satisfaction on any given day? What can we do to support your creative environment so that you can bring more of your own genius to the table?"
Michael Light: That is a dream worth creating.
Justice Bartlett: Well, Mr. Business Mastermind, I believe we are at the front of that because it is very clear that the old models of doing business, those structures are beginning to crumble and they are not sustainable. They are not sustainable amongst us as human beings, as communities, and they are not sustainable for the planet.
Michael Light: Well, that is one of the reasons I wrote the book on intuitive leadership because I think, first of all, for businesses to succeed now, you got to use your intuition and use it openly. Secondly, if all business people use their intuition, they are going to make much smarter decisions for their business and for the planet.
Justice Bartlett: That gut intelligence, right?
Michael Light: Yeah. There are actually more neurotransmitters in our gut than there are in our brain. There is actually more of the raw building blocks of brain matter down there in the gut. That is why when you get punched in the gut, I have no idea what they call that in boxing, but it can knock someone out.
Justice Bartlett: Yeah.
Michael Light: It is not like being punched in the arm or the leg, you get punched in the gut, it can actually knock you out because it has zapped out that part of your intelligence.
Justice Bartlett: Yeah, absolutely. Absolutely.
Michael Light: It is also why, if you ever read the fine print on those antidepressants, they are designed to go to your brain, to make you less depressed. They also have all kinds of side effects on the intestines and digestion.
Justice Bartlett: Mmm. It is really … Our gut, with it being more of a … We are a microbiome, rather than single organisms, we are a microcosm of organisms. The same organisms in your gut exist at the top of Mount Everest, so talk about this whole inner to outer thing. I think …
Michael Light: You are talking about the bacteria in our gut at that point?
Justice Bartlett: Absolutely, mm-hmm (affirmative). Absolutely. [crosstalk 00:27:12]
Michael Light: I have to wonder, are the bacteria supporting us as humans or are we humans there to support the bacteria who are in our gut?
Justice Bartlett: It seems like it is a mutually beneficial arrangement. We provide them with an environment to grow and to evolve in and they help us to grow and evolve.
Michael Light: Mm-hmm (affirmative), yeah.
Justice Bartlett: It seems like it would be a good indicator of how to interact with all of our surroundings as, "Okay, how is this arrangement mutually beneficial?" Certainly in business, certainly in business, every exchange should be mutually beneficial.
Michael Light: I think that would totally change things. What would it take to make every exchange in your business mutually beneficial for all the parties concerned? Whether that is you, the stockholders, the people doing the work, the customers, your vendors. There are so many people involved, even in a small business, you could have hundreds of people who interact in that business. If you have a larger business, it can be millions of people involved. If you buy an iPhone or if you buy a car or whatever, millions of people have been involved in creating that object you are now using. What if all of those interactions have been mutually beneficial instead of people trying to screw each other over?
Justice Bartlett: It would be a total game changer.
Michael Light: I think you would … As a consumer, I think I would pick up on that, at least on a subconscious level.
Justice Bartlett: Well, and those fields are, those subtle energetic fields, are very, very powerful. When I talk to people about the way that I work with them, talking from a magical perspective, I tell them that there are three ways we can use magic. The first way I call high magic, which is really … It is the state of surrender, it is the state of, "I have no agenda, I have no intention. I am just going to show up, open my heart, allow my creative genius to flow through. Magic, do as you will."
That might be a great way to bring about an idea for a business, but it is probably not going to do a whole lot to carry it into the world unless you are touching on a bunch of people who are also engaging in that field and it can absolutely grow and become mutually beneficial. The second magic that more of us are capable of doing is we have our intentions, we have our agendas, we are conscious of how we are using our energy and how we are using our energy to make those intentions a reality, and it is collaborative magic.
I am coming with my energy, with my intentions and I am meeting you where you are and we are working together to generate something amazing from that state. The other magic is what I think of as dark magic, is where we are enforcing our agendas on other people. We are interfering with other people's willpower, we are being manipulative and subversive and we are either, willfully or unconsciously, using our agenda to bring about what we think needs to happen.
When I look around in the world, I see a lot of bad magic being used. Particularly in business because we are not operating from a mutually beneficial paradigm, we are operating from a paradigm where, for the most part, it is the people at the top who are getting what they want and using everybody that is below them to make that happen. Like we were just talking about, for a mutually beneficial system to bring about, all that really has to happen is for each person who is …
Let's say we are looking at a pyramid structure with a CEO at the top with their next down, their next down, their next down. Instead of the person at the top sitting up there going, "How do I use the person below me to bring about my agenda," they meet them on an equal level and they say, "What can I do for you to support your creative genius so that we can create even more, we can have even more, we can reach even more people with our product or our service?", and for that person to do the same thing for the person below them and the same person below them and the same person below them.
Michael Light: Maybe the pyramid is not the right diagram for that. Some people invert the pyramid and put the CEO at the bottom, serving everyone else.
Justice Bartlett: Aah.
Michael Light: Another model is just seeing everyone in a circle and we just have different roles. The CEO may be guiding or communicating the vision of the company, other people helping in that. I think that pyramid vision has some energy in that, probably left over from the pyramids and the pharaohs.
Justice Bartlett: I think so. I think that … Well, it is the same with real estate, all of these pyramid scams with the food chain and with people being at the top of that and everything. No, none of that really works in a real time sense because we are all engaging and interacting with each other at multiple levels and no one person is more valuable than the other I think is the other thing that needs to shift. No matter what position you have within any company, your services, your idea, your position, you are valuable and because you are valuable, you have a right to respect.
Michael Light: Yeah, we bring different skills to the company and we can respect all of the skills.
Justice Bartlett: Mutual respect.
Michael Light: You mentioned playing with time there, can you tell me a bit more about that because that sounds intriguing. So may business people feel a little pressed for time.
Justice Bartlett: Well, I like to … Instead of seeing time as a linear construct, which feels like there is a timeline going on in front of me. In front of me is the future and behind me is the past and it is always receding, the past is always … It is always getting back there and whatever, and my goals veer out into the future, is always out ahead of me, but within the way that life functions, there are all these things that are cropping up that need to be tended to between me and those goals.
Another more spherical approach to time is you take that timeline and you wrap it around you like a circle. You have access to the future, to the current time and to the past and it is all orbiting around you, so to speak. When you place a goal for yourself, you place it in orbit around you and you pay attention to your alignment and your position within that orbit with that goal. Then maybe using that time, even more so, as a container, it becomes clear to you when things arise, like looking at asteroid belts between you and the direct experience of that goal, then you can use your discernment. "Is this something that really needs my time and my attention right now? Or is this just debris that is coming up for me to decide, 'Okay, I need to clear this off my table and focus more clearly and directly on what I want to accomplish here."
Michael Light: Do you feel less stressed around time when you look at it that way?
Justice Bartlett: Absolutely because it is not … It is something like when you feel you missed something, so now something that you wanted to have the experience of in your future and it goes into your past. When you experience time spherically, when you are experiencing … You are experiencing life in rotation. It is entire possible to pay attention to where that rotation might come back around again and you get to engage with it in a different way and a different time than what you set out and planned to do.
It opens the experience up a lot and, to me, it feels less compressed. What I noticed is that I will set … I set feelings more than specific goals. I will set … "Okay, I am having this feeling, I am having this growth of creativity in myself," and I am knowing that for that to come to full fruition, I would like to be sharing that. I set the intention for this feeling that has been growing inside of me to have the opportunity for a state of expression and I am paying attention to my timeline sphere and then, all of a sudden, someone pops up who is like, "Okay, I have a theme, or I have a setting, for you to bring this creation that you have been feeling into."
It is more like there is this … Yeah, like these rings that are all rotating with each other because this person is in their own time sphere and they are paying attention to their own energy and their goals in their intentions when all of a sudden, one day, it is like those rings intersect and we create this new moment through this new collaboration that is going to be mutually beneficial for both of us as well. Does that make sense?
Michael Light: You are not so much scheduling activities during the day, you are scheduling the emotions you want to feel in this time circle.
Justice Bartlett: More so. yeah, more so. Setting out the feelings and the desired states to be generated.
Michael Light: Then that helps those to manifest during your day.
Justice Bartlett: Right, absolutely. Absolutely and it is setting it up to where this state, the energetic state, or whatever it is that I am offering, is going to be set to come into perfect alignment with somebody else who is resonating with the need to match that same state.
Michael Light: Wow. Instead of forcing the schedule, "I got to meet with this person at 10am, then I got another meeting at 10:30," you are setting the state you want to feel, like joy or abundance, or whatever state you are looking for, then you are attracting that into your day.
Justice Bartlett: Right, then it happens on a scheduled way as well because we have to make agreements to decide that we are going to converge at this certain time and place. That happens as well, but it happens more in a sense of it is like … For you for example, I know that I am, right now, I am working with people, both for personal and professional and relational means, how to refine their energetic signature, at which they are admitting into the world to create the existence that they want in a very practical way.
I am intending to offer that into the world. Here you came along, Michael, and you are like, "Would you like to be on my podcast?" It is like … You see what I mean? Here is you with this thing that you are holding and you are offering. Here is me with this thing that I am holding and that I am offering and we happened to meet at that position in time where those mutual offerings, not only do they make sense, but they can collaborate and they can create something new together.
Michael Light: Right because we were both putting out wanting to have that kind of experience and then also when I made the offer to you, I am assuming you felt into the energy that I had and would this be a match energetically?
Justice Bartlett: Right, exactly.
Michael Light: We don't say yes to every single offer that comes along to us necessarily.
Justice Bartlett: That is right and that is the discernment factor. I think a lot of conscious manifestations stuff, the power of no is not given, it is due time and reward because we have to use our 'yes's and our 'no's judiciously, otherwise …
Michael Light: Saying no to one thing allows space to say yes to something else.
Justice Bartlett: Exactly and we get clearer about what we do want when we get clearer about what we don't want too.
Michael Light: Also, when I was first in business, I saw no as a rejection. Now I see it as just, "This just isn't a fit."
Justice Bartlett: Right.
Michael Light: It is not a big deal, today [crosstalk 00:42:08] Today, I don't feel like eating vanilla ice cream, I would rather have chocolate ice cream. Tomorrow I might be different but it doesn't mean I hate vanilla ice cream and vanilla ice cream is a bad ice cream.
Justice Bartlett: Right.
Michael Light: It might be the perfect food for someone else today and the same thing when I am making … Offering something to someone, "Would you like to use my service or read my book," or whatever it is. Maybe it is good for them today, maybe it isn't, but it doesn't mean anything about me if it is no.
Justice Bartlett: That is perfect and I think, ultimately, is what really allows us to show up and support each other more, personally and professionally, is we realize that everybody … We are constantly refining what we are offering and people are refining what they are looking for and those moments are going to happen where we are exactly what somebody needs and we have the skills, we have the materials. Whatever it is, we have what they need in that instant. Then on other days we don't. There is something else that is better fit for them.
Michael Light: And a better fit for us too maybe.
Justice Bartlett: Right, absolutely. That is the mutuality thing, right? "If it is good for me and it is good for you, it is good for both of us. If it is only good for me and it is not good for you, then it is not actually good for either of us."
Michael Light: I like that. Something else I had experienced with 'no' is that there are so many ways to say that single word. It can be said with judgment, it can be said with neutrality and it can be said … No can be said to sound like yes, which many of us may have experienced when dealing with salespeople who are a little overaggressive. That we say no, but they don't quite get it. What I am trying to say here is that the way you say a word is as important as the word you use.
Justice Bartlett: That is what I am getting at with you refining your energetic signature stuff too.
Michael Light: When you say energetic signature, I think i get what you mean there, but maybe some of our listeners are not clear what that is and how that would apply to them and their business. Are you saying each of them has an energetic signature in this moment and their business does too?
Justice Bartlett: Yes, absolutely.
Michael Light: Their products do and their services and their marketing materials?
Justice Bartlett: Yes.
Michael Light: Basically everything in their business has a separate energetic signature?
Justice Bartlett: Everything. Yes, everything has an energetic signature. It is a combination of where you come from, of your intentions, what you have refined in yourself emotionally and creatively and how you are putting that out into the world.
Michael Light: Why is that important to a business, that you know what those different energetic signatures are and you can do something about them?
Justice Bartlett: Well, I think it comes back … We talk real simply about it in terms of collaboration of greed. If the energetic signature that you are putting out into the world is to manipulate people and to make them feel insecure in such a way as where they think that they need your products, then the energetic signature, that is the signature that you are putting out. Does that make sense?
Michael Light: Then people will pick up on that and your business won't be as successful as if you had a different signature.
Justice Bartlett: Right, or the people that will be drawn to that will be people who are insecure, who can't afford your services, who are feeling the undercurrents of that and what that brings up. That could be a whole big mess of stuff.
Michael Light: That would mean, to me, that it would be less joyful for me running that business, or owning that business, and I would make less profit.
Justice Bartlett: Yeah, absolutely. Absolutely, and eventually that is going to catch up with you because if you are selling that way, if you are using your signature in what way in a business in particular, what you are really generating is more suffering in the world. That will eventually catch up to you. It might not catch up in five years or ten years, it might catch up somewhere down the line, but it will always, eventually catch up to you.
Michael Light: [crosstalk 00:47:45] Somewhere I have seen that catch up is someone has business and then they get burnt out around it, they just don't enjoy doing it anymore.
Justice Bartlett: Absolutely.
Michael Light: It also [crosstalk 00:47:57] Go ahead Justice.
Justice Bartlett: No, go ahead[crosstalk 00:48:02]
Michael Light: It might be that you have struggle with your staff and people are always quitting or complaining. It might be that the business goes out of business.
Justice Bartlett: Right.
Michael Light: Some of that energy, the signature of the business, in a traditional business, that comes from the founder and that is often why, when a business is a family business that goes to another generation, it doesn't always succeed at that point because the energy has shifted.
Justice Bartlett: That is where compatibility comes in, for that next generation who might be picking up the family business, is that something that their heart and their passion is invested in or are they just doing that because they think they should?
Michael Light: I have seen that in businesses where the children feel they should be doing it, but it is not really their passion. They don't enjoy it, the business doesn't run well, the staff don't like it, the customers pick up on it. It is just no fun.
Justice Bartlett: Mm-hmm (affirmative).
Michael Light: It is not profitable either.
Justice Bartlett: I don't know if any of you are paying attention to the subtle energetic signature that has changed as we have been talking about going about business in this way. It is dropping, it is getting a little bit more flat, it is kind of like, "Hmm, maybe not. Maybe not so much." Let's flip, let's talk about the other way of going about it, of putting your energetic signature into the world in a professional way and a way that you are in alignment with, you are passionate about, you are excited, you are collaborating with people and you are making sure that there is mutuality at the root of how you are intentionally structuring your exchanges.
Which means, for example, that you are not going to put out a shoddy product because the mutuality isn't going to be there. You are going to get a bunch of dissatisfied people who don't like what they have received. If you are generating a physical product, then you are checking for the quality of that, the quality of yourself becomes an aspect of that manifestation of that product.
Michael Light: Are us saying that we, as business people, can learn to feel our own energetic signature, feel it in other people and also pick it up … How those energetic signatures of the whole business or any part of of the business is?
Justice Bartlett: Absolutely. If you are running a big business, you can even get to the level of being attentive in this way, where you could imagine your whole business as various colored lights on a … Your employees as various colored lights on a panel and you are primarily responsible for the main light on the panel, which is your signature as the business owner, as the creator. You are also responsible to see that these other lights are lighting up.
What you can get to do is you can get to the level where you notice, "Okay, I am lighting up, these people are lighting up, this light over here isn't lighting up." Then you can attune to your employees and your business and look for, "Okay, who is it that is not lighting up on the control panel because that is affecting the quality and the function of the whole panel."
Michael Light: One way I access that information is I imagine all the people involved in the business are sitting in a circle on chairs and then I visualize. What do I noticed with each of the people? Are there any that are nodding off to sleep or maybe there body is missing their feet because they are not rounded or there is something else strange. Or they are not just looking at the same focus. I find that is one way to access that information.
Then when I have accessed that information, I also, if I choose to, I might do some magic by sending light into the circle to help everyone focus. Now sometimes people respond to that energetically and they perk up. Other times they don't and there is something going on and there needs to be a conversation or we need to part ways.
Justice Bartlett: Right.
Michael Light: Maybe they were a fit for the business before, but they are not a fit now.
Justice Bartlett: Right.
Michael Light: Or maybe I just wasn't so good at hiring when I hired them.
Justice Bartlett: (laughs), right.
Michael Light: When you said compatibility in a business, is that what your are talking about? That people are energetically compatible and going in the same direction or is there something else you are meaning by compatibility?
Justice Bartlett: I think that is definitely a big part of it. Yeah, are people going in the same direction, are they able to communicate, to collaborate? If you are looking to be in partnership with somebody, and I think this is a really key important thing, is noticing your own signature when you are around that person. They might have great ideas, it might seem like your work blends well together, like you have products that are compatible or whatever. Yet, when you notice that when you are around that person, that you feel unsettled for some reason, and you may not be able to put your finger on that.
That is a pretty good indication that the compatibility isn't there, for partnership at any level. You can play that game in romantic partnership as well as business partnership. To really pay attention to the feelings and to the signals in your body, and to be clear. "What would I be projecting on them vs what I am noticing about how our energy actually can work together. Or how it repels against each other." If, in any way, you are trying to work together in a partnership with somebody and you have repellent energy between the two of you, it is going to wind up repelling customers in future endeavors as well.
Michael Light: It is very important who you decide to hire, who your business partners are, who you joint venture with, who your vendors are. To have that be compatible for successful and joyful business.
Justice Bartlett: Absolutely and can you … Here is the thing, can you push any of these things through? You absolutely can, but there is always going to be a cost. Like you said, the cost might be you go along and you do so well for a number of time and then the numbers start to drop. If you are hosting events, people stop showing up to those events because we sense these subtle signatures and we are all really, at a very core level, we are trying to choose more harmonious experiences to amp up that level of harmony in our own life.
If you are in a business venture with somebody and the level of energy between you is repellent, or discordant, then people who are coming to you will sense that, they will get a sense of that and they might not even know consciously what it is that they are sensing. They will just know that they don't want to be a part of it and your numbers will drop or your services will decline.
Michael Light: Or you may have health issues turn up because you are stuffing down this repellent energy and storing it across your body.
Justice Bartlett: Yeah, there is a big one.
Michael Light: When I think of this, I get two things that come to me. I have got a potential person I could be working with in one of these roles. Hiring or partnering or as a customer or a vendor, whatever the role is, and I am feeling into the compatibility, I am noticing in my body, is part of my body contracting, is my stomach tense, am I feeling hot or cold somewhere? Am I feeling emotions come up?
I probably have to get into a quiet space to be able to notice those messages. Then I am taking two things from this. One is I can see if there is something in me to clear. Is there some history in me, or some path in me that, when I am around this kind of person, I have a reaction? I can clear that and I can then, having cleared that, I can have a clearer view of, "Okay, am I now more compatible, or is this still not a good fit?"
Justice Bartlett: That is a really good process, is to always look at, "How are we contributing, or how are we projecting?" Sometimes we can clear that and we can decide to show up in relationship with that person. Sometimes part of clearing that is also getting clear that we are not meant to be in relationship with that person.
Michael Light: Maybe that person came into our business just so we could clear that issue, so we could be aware of it and have the opportunity to clear it.
Justice Bartlett: That is where it comes back around to play. If you are engaging with all of these different dynamics and positions as if you are only engaging to play and see what comes up, then you don't have to get down on yourself like, "Oh, I failed. I made a horrible judgment call. I was so wrong about this person, I was so wrong about this business venture. Blah, blah, blah, whatever, whatever." It is just, "Okay, I am setting up the goal that is in my life. I want to be a more wholehearted individual. I want my business, and I want my business interactions with whomever they might be, or whatever products I might be offering, to be a reflection of that solidity and that integrity."
When anything arises from within us, or externally in our business or in a professional setting, it is always just an opportunity to be able to come back around and play with it as a situation that is inviting us into, what I like to think of, as a sacred spontaneity. Allowing the energy and information to flow to where it is most harmonious, where it is most dynamic, where it most needs to go. Then taking ourselves out of this loop of failure in suffering because all we are doing is we are playing with what is being presented to us.
Michael Light: By using these methods of our intuition and feeling the energetic signature, instead of juggling with chainsaws, we are looking at photos of chainsaws to decide if they are compatible or not.
Justice Bartlett: Right, [crosstalk 00:59:58]
Michael Light: The play is a lot safer.
Justice Bartlett: Absolutely. That is great. Photos of chainsaws instead of the chainsaws themselves.
Michael Light: Yeah, because when I access information intuitively about whether to hire someone vs hiring them and they are screwing around in my business for a year and having lots of drama, and I still get the learning and the clearing, or the opportunity to learn and clear, but I end up with a lot more blood on my hands from the chainsaws.
Justice Bartlett: Right, and I think most of us in these situations, whether it is professional or it is a personal or relational thing, if we think back and we think into … We feel into our bodies and the information that was being presented to us, we notice there will almost always be signals and we can either choose to investigate those signal or ignore them. When we choose to investigate those signals, then we have the opportunity to use our intuition to head off more drama and it gives us more energy and more time to play.
Michael Light: So many of us in business have an addiction to drama and struggle. There is almost this view that it is supposed to be full of drama and suffering, otherwise it is not a real business.
Justice Bartlett: Yeah, whoever made that rule up? They need to be [crosstalk 01:01:27]
Michael Light: Yeah, business doesn't have to be full of politics, office politics and drama. It can be around cooperation and joy. It can be about ease and abundance, not struggle and scarcity. It can be about flow and not rigidity.
Justice Bartlett: Yeah, absolutely. It can be about seeing each other and meeting our needs instead of marginalizing any individuals or groups within the business.
Michael Light: So much of human experience is around top dog, bottom dog. The obvious example is gender, but religion, schooling. There are many ways people pretend that someone is better than someone else.
Justice Bartlett: right.
Michael Light: It is not very generative, it is not very creative. It shuts down the group energy for creating as much as it could create.
Justice Bartlett: It definitely does that. I think when I look at the condition of our world, that is what I see as the biggest issue, is this subversiveness of our overall creativity. The Greeks believed that we all have this … They call it the daemon, it is your creative essence and energy and if you are giving that creative essence voice and space to do what it wants to do, to create at a very primal level, to bring your on energetic signature through your gifts and through your products, through your services, through your skills or whatever, then we live in … Then people are prosperous and healthy.
If we suppress and subvert that, then that energy becomes demonic in sense that energy becomes destructive and disruptive, discordant. Involved in that is some of the greed and some of the suppression of our creative essence as divine beings. Shaking that into business, once again it behooves us, it behooves all of us to encourage this mutuality and to encourage each other's passion and creativity.
Michael Light: Everyone then wins.
Justice Bartlett: Everybody.
Michael Light: Yeah. You as the leader of the business wins, everyone who works with you wins, everyone who is using your products and services wins, the planet wins. It is a multidimensional win/win.
Justice Bartlett: Yeah, win, win, win, win win.
Michael Light: You mentioned the word 'discernment' several times. Is that different from having a judgment about something? I am wondering why you used that particular word.
Justice Bartlett: I think so. To me, discernment, most simply put, is the effective use of yes and no. I don't necessarily need to judge something to say yes or no to it.
Michael Light: Discernment is making a choice, judgment is making something good or bad, something is top dog or bottom dog.
Justice Bartlett: Right, that is how I experience it. Discernment has a fluidity and it can arise … A yes can arise in a moment and a no can arise in a moment. It is really the difference between saying like you were saying. "Okay, today I want chocolate cake and, to me, chocolate cake is a huge yes. Yes, yes, yes. Chocolate cake." The fluidity, and I don't say chocolate cake is great, I don't say it is … It is just, "Today I want cake." A no would be, "Tomorrow I don't want chocolate cake." It doesn't change the quality of what cake is, it is just today I want to say yes and tomorrow I want to say no to it.
I think in business, the use of effective discernment is really only saying yes that we get that full, wholehearted intuitive body enlivened yes to and noticing when we don't have that visceral response, then that can definitely … That can encode for a no. It is not a passionately engaging opportunity.
Michael Light: I think that is very important. I have said that around hiring. If it not a 'hell yes', to phrase it in a different way. If it is just a maybe or, "Perhaps they will be a fit later", or if it is like a "Definitely not", any of those flavors are not "Hell yes" a passionate yes, are a no when it comes to hiring. I think you are saying that can apply to every decision in business. If you are not feeling that passionate yes, then take it as a no for now.
Justice Bartlett: Mm-hmm (affirmative). It could be that the circumstances around it change, but if you don't get that live and lit up feeling, that 'hell yes', like you said, then you have to ask yourself, "What is it worth to invest my time and energy and attention into this if I don't get a resounding, passionate yes?" There will be a cost.
Michael Light: Right, there will be a financial cost, there is a joy cost, there is also an energy cost. We talked about passion sheets, measuring the passion in different areas of business. A similar related idea is looking at the energy flows in your business. Where are the energy drains in your business, where are the energy gains where you get joy and passion from it? I can choose, on a conscious level, I am going to work with a certain person or do a certain thing and recognize I am not getting as much energy from it and I have to make up that energy somewhere else.
I might choose to do that because I want to get certain learnings from that person or there may be other reasons. If I am conscious about it, I realize that this is not gaining me as much energy or it is actually draining energy. It is just like when you spend money on your business. Sometimes when you look at your profit and loss, you can see, "Okay, there are certain areas where I am making money and there are certain products that don't make as much money, or they actually lose money." Then I have to decide. "Are we going to keep those products on or are we going to shift something about them to improve them or are we going to stop doing those products?"
Justice Bartlett: Like you mentioned before, I think this is a useful thing to bring back up again too. With your health, because the cost can come out in your physical well being. If the energy that it takes to run a project that you are not fully passionate about, or to keep going with a product, that is not giving you a viable return, is there going to be a physical toll on your energy? You have this energy and you have so much of it, it is much more replenished by doing things that you are wholeheartedly and joyfully participating in, than by things that you are half-assed dragging your feet through.
Michael Light: Or working with people who are a joy to work with vs someone who is a drag to work with.
Justice Bartlett: Absolutely because that can physically drag the energy out of you as well. There are different types of constitutions, and I think this is something to pay attention to. Certain constitutions are very hardy and they can run and they can push and they can push and they won't see much of a physical depletion from it. Eventually, with these types of constitutions, is if they push enough out of themselves, they will get to the point where they collapse.
The collapse for those types of people is a lot more serious than for the types of people who tend to get more colds. Whose immune systems operates in their environment in such a way where it gives them feedback as far as, "Okay, you need to take a break now." They will not feel so well and they will have to stop and tend to themselves. Knowing what kind of person you are and what kind of constitution you have energetically will also help you to manage that energy in navigating your business endeavors. At the root of your business being healthy is you being healthy, first and primarily.
Michael Light: You being healthy and happy and, to add another 'h' in there, holy. Maybe spiritual is another word for it.
Justice Bartlett: Yeah, absolutely.
Michael Light: I think that burnout that can happen through mismatched energetic signatures and energy drains in the business, that can come out in the health. It can also come out in your home relationship with your spouse and children. The stereotype of the business person is that they are hard driving and their marriage suffers and then after 10, 20 years, their marriage falls apart. The same thing with health. Their health may be just fine for a few decade but then they have a heart attack because they weren't putting enough joy in. Or they end up with cancer or whatever manifestation that health comes out as. I see all health issues as an energy manifestation, or a message.
Justice Bartlett: Absolutely. Sometimes that is the cost. It is not that your bottom line suffers in your business, it is that your family life suffers, your health suffers.
Michael Light: Or maybe your spiritual life suffers. Maybe you have been running your business and you feel dead in side, like, "Is this all that there is to it?"
Justice Bartlett: I once worked with a very, very wealthy individual running multiple businesses and I remember going into the session thinking, "Wow. How am I going to get this guy's attention? How the heck and I going to get this guy's attention?" I didn't know, it was that play and sacred spontaneity. He sits down and he is just exuding important-ness. It was like, "Oh my." I was reaching, I was reaching for it.
I was like, "Okay, how am I going to get this guy's attention?" I heard it, it came through. It goes. "You ask him to rate these things at the level of importance." I was like, "Okay I am going to ask you three questions and I want you to rate them as what is most important in your life." I was like "Spirituality, family and business." He was like, "Well." He stopped, he did the blinking thing like he was trying to recalibrate. He was like, "Well, I guess the spirituality is the most important thing and next my family and then comes the business." I was like, "Okay, great. Are you conducting your life in such a way where those values are reflected in the way that you are showing up?" He was like, "Nope."
Michael Light: A painful realization perhaps.
Justice Bartlett: Yeah, yeah. I managed to get his attention.
Michael Light: Better that you got his attention and he had a few moments of pain, as he realized his values were not reflected in where he spent his energy and time vs he ends up with a heart attack or he ends up feeling empty or his marriage falls apart.
Justice Bartlett: Right, exactly. That is what we did. We took his priorities we reorganized them, we restructured them and he reorganized his life in such a way as where he those a priority and part of his spirituality that he discovered was taking time out … He was in a financial position he was like, "I am going to start by just getting a massage every day. I am going to start my day by having a meditation and getting a massage." I was like, "I really want that life." Then it was check in with his family and then attend to his business activities.
Michael Light: Then how did his business go after he made this adjustment?
Justice Bartlett: It flowed even smoother and people that he was having issues with, those issues resolved themselves because he was showing up in a coherently organized value system that reflected his values. He was able to show up more fully in every area of his life.
Michael Light: I love it. I hear you are a writing a book Justice.
Justice Bartlett: I am. It is called 'Revealing [inaudible 01:16:07] Justice: From Meth to Magic' and it is …
Michael Light: Wow.
Justice Bartlett: Yeah, I am beaming right now, just to share. It is my personal story about coming into the world with my own consciousness fairly intact and what I observed as a child, [inaudible 01:16:34] spiritual experiences that I had and the community I grew up in and how I forayed into a toxic relationship with substances and with other individuals and became a young mother and lived through that and through all of the ups and downs, ins and outs and came out on the other side to become a healer and a magician and a playfully conscious conductor and practitioner.
Michael Light: Wow, what a journey.
Justice Bartlett: Yeah, yeah. It has been quite a journey. Quite a story too.
Michael Light: I am looking forward to reading it.
Justice Bartlett: Thank you.
Michael Light: Yeah. In the process of writing this book, have you had any new realizations or insights?
Justice Bartlett: What has happened … I did kind of a healing bomb is what happened. I came out from seven years of meth use on an off to coming back in getting reconnected with my father, who is a healer, his works is Matrix Energetics, and working with some hypnotherapists and just went straight into the healing journey? Then I began teaching within a year or two of having left that life behind. What I have noticed, it is almost like the healing … It just travels forward in waves and it took me a number of years to get all of this story out of myself because it is very personal, it is very revealing.
What I have noticed in looking back through it, I will write a story maybe I put down a couple years ago and have gone back through it more recently, and my tone softens. What I keep noticing is that my tone around myself, around all of those experiences, it just continues to soften and everything that I picked up just seems to be integrating more and more deeply.
Michael Light: Self compassion.
Justice Bartlett: Absolutely. I think, as far as my work goes, because I sit in space with people and they open up very private experiences and share them, is because I have done that excavating in myself, I can hold that space with other people. It has been my greatest education to this date.
Michael Light: It is a miracle that you went through that experience and came out because it provided that extra space to let other people go through their pain and come out the other side too.
Justice Bartlett: Yeah, absolutely. It has been a grace. When I look back, it feels kind of deliberate. It is like, "Okay, you are going to do this and you are going to do this. Instead of going to grad school, you are going to do this."
Michael Light: You are going to go to meth school instead.
Justice Bartlett: You are going to go to meth school instead. Exactly.
Michael Light: It is a bit like med school, but it is slightly different.
Justice Bartlett: Yeah, slightly different.
Michael Light: Slightly darker.
Justice Bartlett: Yeah, slightly darker. Med students come out and can physically take someone apart and put them back together. Meth students go out and I came out with the ability to psychically take somebody apart and put them back together.
Michael Light: Yeah, I would recommend, listeners, don't necessarily try this at home. There is a lot of negative side effects to these things.
Justice Bartlett: No, but what I have noticed is that our internal terrain is all the same. From whatever experiences we have had, we have all been encoded for a certain level of trauma and sadness and regret and resentment and blah, blah, blah. The stories that bring it about are all a little bit different, but the tones, the feelings. They are all in there, they are all the same. We all have the same capacity to excavate through those nastier, heavier things and really get to the jewels in our being, the joy, the prosperity, the health, the sacredness. We all have these incredible capacities within us.
Michael Light: I totally agree. I think before we incarnate, we figure out, we make deals with other spirits. "Hey, I never felt really deep despair. Will, you come down and have this codependent relationship with me and really screw around with me so I can really go down to the darkest experience I can imagine because I have never experienced that."
Justice Bartlett: Right, that is so funny.
Michael Light: Yeah. The other spirit is like, "Yeah. I love you so much Justice, I will do that for you, but I will really have to lower my energetic signature, my vibration so please don't fear I am another spiritual being with a body when I am doing this."
Justice Bartlett: Right.
Michael Light: Then sometimes a third spirit comes down to the planet too, just to remind the other two that they really are spiritual beings with a body and not bodies having occasional spiritual experiences.
Justice Bartlett: Right.
Michael Light: That is a story by Neale Donald Walsch, by the way, called "The Little Soul In The Sun."
Justice Bartlett: That is so funny, I read a similar story. In my book, I talk about my mom. I am blonde and I got curly hair and neither of my parents really do. She asked me once when I was little, "Where did you get your curls?" I looked at her very matter of fact, "You have to ask. You have to ask for curls before you come down." She was like, "Oh, okay." With my book, I write on about. "Yeah, because it makes just as much sense." It is like, "Please and while I am having my curls can I please have a life destroying addiction and so many abandonment issues it just messes with me my whole life? Can I have a side order of that with my curly hair because that would be great."
Michael Light: "I would like a side order of curls with this depression."
Justice Bartlett: Right. At least when I feel awful, I will have pretty, bouncy hair.
Michael Light: There you go.
Justice Bartlett: Goodness. People are funny, aren't we?
Michael Light: We are. Just my view on what we pick as what we want to do, what some people might call fate, is those agreements that we make can be changed at any time we want to. We are conscious beings, we are infinitely powerful. Just because we made the agreement to be addicted to crazy people or to work in a salt mine in a terrible condition, or whatever it is, doesn't mean we can't change that spiritual vow we made and shift things.
Justice Bartlett: That is right. Just as we draw up contracts in business, we draw up conscious and unconscious contracts in life with everybody that we interact with.
Michael Light: We can change them, we can renegotiate. We are working in a business that is a struggle and some of the people are a drain, we can change those energetic contracts.
Justice Bartlett: Yes, we can. I have a game, I take people on to the inner world and I take them before what I call The Conscious Clerk. He reviews contracts and strikes out parts that are not relevant. Sometimes he will shred them, sometimes he will burn them, sometimes there will be elements that still need to be addressed. The wonderful thing about playing with anything in the imaginal realm, as I like to refer to it, is it gives us a preview and the opportunity to pretend, as in pre-tend, what we need to tend to in our physical life.
Regardless, we are still dealing with symbology. Everything we are dealing with, we are dealing with symbols. It is very, very powerful to work with your personal, your trans-personal, your professional dynamics in a realm and to learn how to pre-tend the things into being that you plan on tending to in your physical life.
Michael Light: I love that idea and my view is that business, as well as a way to making a living and creating wonderful products and services and changing things in the world, business is also a way to grow spiritually if we take that on.
Justice Bartlett: Absolutely.
Michael Light: It is like romantic relationships. Some people go into relationships to have children or to have someone, a companion, or a myriad of reasons. If it is a successful relationship, there is also a component there of spiritual growth that occurs for everyone involved. I think business is just the same. We get together in these things called businesses partly so that we can all grow.
Justice Bartlett: Makes sense. Everything can be an opportunity for spiritual growth. Even traffic right?
Michael Light: Even concentration camps. If you are Victor … What was his last name, I am forgetting. The guy who wrote that famous book about how he survived a concentration camp because he turned it into a vehicle for his own spiritual growth.
Justice Bartlett: Oh, I know what you are talking about but I can't think of his name right now.
Michael Light: I think the book might have been something like, "Man's Search For Meaning" or something like that. Even while people around him were suffering and dying, and he was suffering … He was experiencing things that were painful or not nice, he managed to see the spiritual growth angle in it and that is one of the reasons I think he survived whereas many of the people with him didn't. Business isn't quite as bad as concentration camps, or at least I hope your business isn't as bad, and we can still come to it with that attitude that, "I am going to grow from this, I am going to shift myself and I am going to shift how my reality is. I am going to pre-tend the intention I have to make it better."
Justice Bartlett: That is a fantastic business model to anything that you are going to engage with, wether it is personal services, product, relationships, whatever. That is such a powerful and dynamic way to go about it.
Michael Light: You mentioned earlier someone who had a massage every day and I actually have a massage scheduled in a little bit. Is there anything else that you want to share with our listeners before we wrap this up?
Justice Bartlett: In light of business and in conscious business and in growing conscious businesses together, try to think of your business as a vehicle for your passion, for your creativity. Just like you would tend to your car, you would make sure that you had … That all the fluids were well running, that everything was signaling in functioning properly. Think of your business in the same way. Think of it … It is an opportunity, it is vehicle. Just like your body is a vehicle to carry your spirit, your business is also an extension of that vehicle to carry your gifts and your services out into the world. Tend to it from that place and see what that is like, see how that shifts your attitude professionally.
Michael Light: I love that metaphor so let's wish … I just wish everyone that their vehicle is running smoothly and happily and profitable. If not, check into the energy of the different parts of your vehicle. If the tires need changing, maybe that is something to look at, and enjoy the ride.
Justice Bartlett: Yeah, enjoy the ride.
Michael Light: Well, thank you so much for being with me today Justice, it has been a great pleasure talking with you.
Justice Bartlett: You too Michael.