You can listen to the podcast and read the show notes here.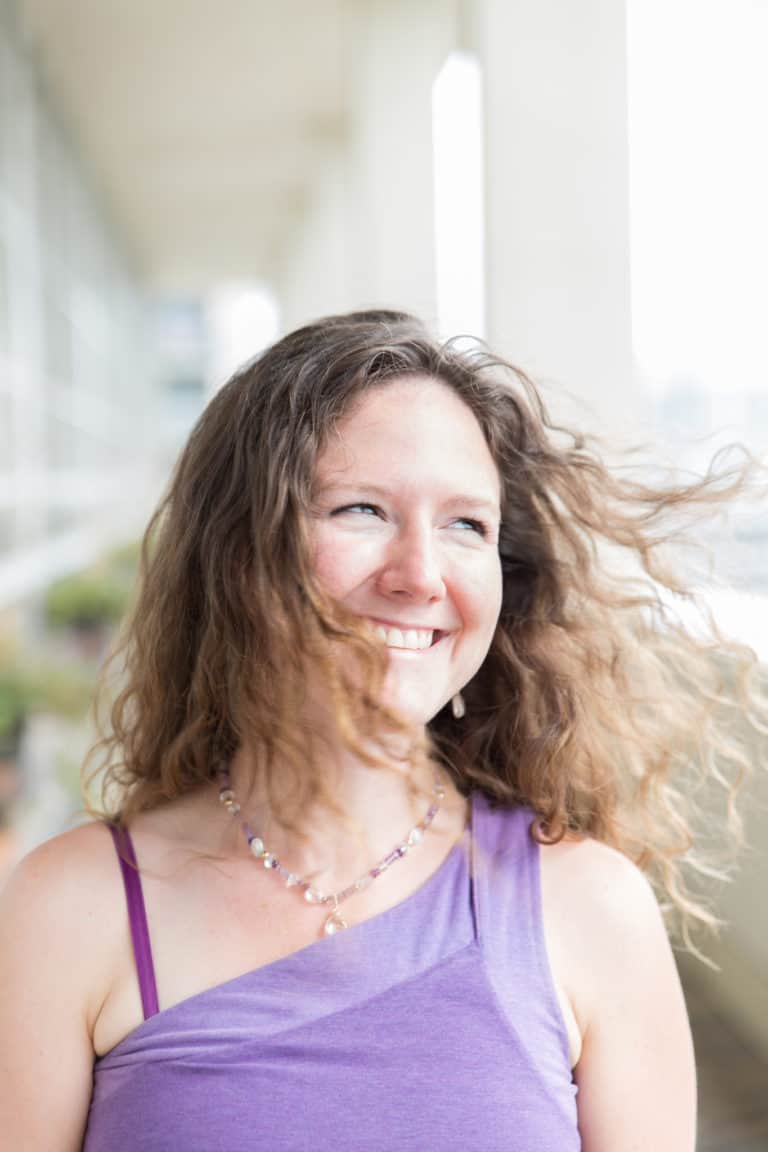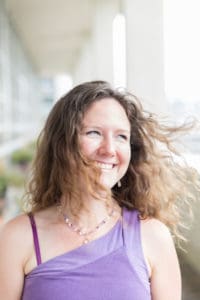 In this episode, I talked with Justine Pattantyus.
Michael Light:                    Welcome back to the show. I'm here with Justine. Her last name is very interesting. No, I'm totally messing that up. Justine, how you say that correctly?
Justine P.:                            Pattantyus.
Michael Light:                    Pattantyus! Wow! I feel I'm in the presence of a magical woman and she is magical because she helps creative business owners manifest their dreams and help them their new business come into reality. She has done that with more than 30 businesses from startups to eight-figure businesses and solopreneurs. She is really a business birthing genius. We are going to be talking about some important things. In a moment, we're going to talk about why this is important. If you got 17 things on your to-do list and you think, "Do I have time to listen to this?", we'll explain why this is probably far more important than any of those 17 items on your to-do list. We're going to look at how you can easily move during a business transition if you're pivoting your business or creating a new business. We are also going to look at lessons she's got from assisting at the birth of more than 30 new businesses.
Now, a lot of people, entrepreneurs, you created one business or two or maybe four or five, pretty rough on entrepreneur to be involved in 30 business creation. She has a lot of wisdom from that and she is going to share. Then, also, we are going to look at what season am I in and what season is my business in and why that is so crucial for success these days and some of you may not considered in your business and in yourself. Do you go with the flow or you're going against it and struggling in your work? Also, how to successfully navigate the unknown in your business with peace and calm, so much we have to deal with as entrepreneurs and business leaders. We don't know all the answers ahead of time. We have to make decisions and acts without having full information, without knowing everything. I think that is critical, but I'm going to come to the most important question, which I alluded to earlier. Why all these things important now, Justine?
Justine P.:                            What a wonderful question to get us started today and thank you so much Michael for having me. I'm so excited about this conversation because now is a time of immense transition from a planetary perspective. When we look globally, so many things are shifting, governments, the way the business is handled from a corporate perspective. Companies are changing. We have the rise of Uber and Airbnb and all of these crowdsourced ways of getting things done and they're really challenging the status quo. I think the status quo is being challenged all over the place, which means there's just an immense amount of transition and chaos that's happening. For some, it's very scary thing and for others like we're going to talk about today, it's a wealth of opportunity. Change can be a scary thing and it always means that there are something new and exciting on the other side.
Michael Light:                    Change is both a threat and an opportunity. Some people listening here, their businesses are going to decline or go out of business because they aren't listening to their intuition as to how to navigate these changes and chaos. Other people are going to be able to navigate change and chaos and make incredible new strides in their business and have more profits, more joy and spread the message of their business to more people. That's a choice we can make at this point with all these chaos and change and crazy times that are going on.
Justine P.:                            I think it really comes down to are we going to awaken to the possibilities and opportunities or are we going to stick our head in the sand and pretend that everything is going to continue going the way that it always has been? It's a choose your own adventure kind of a pathway.
Michael Light:                    It's so easy to put our heads in the sand and have resistance. That's one of the things you work on with people and it is identifying and releasing resistance they have. Why shouldn't people just ignore the changes?
Justine P.:                            Ultimately, it comes down to survival. Do you want your business to survive? Do you want to thrive in the face of all of the changes that are happening or do you want to get swept up in a wave and just carried out to sea without having any choice or ability to direct where you are headed in the future? I know if I'm asking myself that question, if I'm going to hop in a boat, I want to paddle. I want to be able to steer. If you have your head in the sand, you can't steer.
Michael Light:                    I can see that. I can see if I'm the ostrich with my head in the sand, I'm not going to be able to steer the boat of my business even though pulling my head out of the sand might be slightly scratchy and irritating.
Justine P.:                            You might end up with some kernels of sand in your eyeballs and some falling out of your ears and maybe some in your hair as well. Then, ultimately, you shake your head, you shake all the sand off and you take a look around at your surroundings and you say, "Where am I now and what are my opportunities and where do I want to go?"
Michael Light:                    Is that one of the things you help people do when they are birthing a new business or a new project in their business help them get out of the sand resistance, shake it off and then be excited to steer in the new direction?
Justine P.:                            Yeah, absolutely. For most in my clients, they have a vision and most business owners do. A lack of ideas is never the issue. It's just with all the time that we have or the lack thereof is depending on how many things are on the dock at any point in time. Sometimes, it's just like pulling your head out of the sand. You're like, "Oh, my gosh, I'm sitting under a pile of so much stuff like which direction do I even go in?" Part of it is like it's almost like you're under a pile of clothing or something. You have to take all of these pieces off and then be like, "Okay, now, I feel lighter. Now, I feel like I'm not under the weight of all of this stuff. Now, what?"
There's definitely a process of saying what am I not going to do and in that process getting really clear on what is the path. The two happen at the same time. It's not like the taking off of all of the weighty clothing or whatever has been piled on top of someone. That is happening at the same time of this digging into the nuance of the path that's being laid out. It's both enlightening and an orientation at the same time.
Michael Light:                    I love that idea of taking a weighty clothing of resistance to birthing a new business idea or a new enterprise because I think we've all experienced that. We take two steps forward and one step back or maybe it's two steps forward and seven steps back the minimum, exactly what's happening. Having someone to assist with that who has more experience in birthing a new business can mainly take two steps forwards and no steps back.
Justine P.:                            Yeah, or two steps forward and a half a step back just to make sure you've taken the right two steps forward. There's that checking of where are my feet planted and did I take the step in the right direction. When you take the time to verify that and be really solid in that, there's so much more confidence that's built. I think it's also a great opportunity to talk about the intuitive piece because I tell you it's so easy when you talk to somebody I'll just claim it as my experience.
When a business owner has three or four or five ideas that are all jumbling around in their brain at a given time, I start to talk to them about those ideas and which one they feel like it's the next thing, the next one, the next pathway. It's often very clear from an outside standpoint which one of those their heart really lies in and which one they are going to have the energy to bring forth. The ego can really step in and say, "Well, I should do this. I think this is going to be more lucrative." To be making decisions from that standpoint rather than, "My heart is really calling to this thing that I feel so passionate and energized by." It's very easy to get caught in this idea versus that idea, especially we can't see the forest or the trees when you're right in the middle of everything.
Michael Light:                    I totally resonate and get that idea of both heart and head need to be involved in deciding what steps to take in my business. For some people listening, they maybe so used to like you just got to run the numbers and go with that and grit your teeth. What's wrong with that approach? What kind of things can that lead to?
Justine P.:                            I don't think it's necessarily wrong. I think there's some really important components of that like running the numbers is really important. You want to be doing those kinds of things. We are a fickle kind of species like there's lot of emotions that can come up. When you're gritting your teeth, you're already putting yourself in a position of being in a path of resistance because if you're gritting your teeth, there's no flow. There's no energy and we humans are energetic beings. To get things done, the energy has to be flowing. We have to be in good health. I think health and energy have a lot to do with things. If we are consistently putting ourselves in the path of doing things that we don't like to do and doing things that aren't alive within us as individuals, then what we are doing is putting ourselves in a position where over time we are actually going to make ourselves sick.
Many entrepreneurs have done that and learned a lesson of pushing, pushing, forcing, forcing, doing, doing without sitting back and really tuning into your own desires once like what's alive inside of me and that inner inquiry. You are basically putting yourself on a pathway to failure or a pathway to significantly compromising your own health and ability to do the kind of work that you really want to do. For me, I think there really has to be an integration between what's alive inside of me and doing the work of saying, "Who is my market? What are the numbers? What's the potential? What's the possibility?" It's not one or the other, but it's really both and using the great tools of business skills and running numbers, planning, really understanding how things are going to be structured and at the same time saying, "Okay, I'm a human element in this. What am I called to do? Who do I want to help? What's going to make me feel excited to get out of bed in the morning and serve?"
Michael Light:                    Because then not only we make money, but we will have more joy, which I think is a forgotten aspect. We are so focused on the profit and lost and the tasks being done. I don't have a name for this, but like the joy and hate bound sheet. How much joy does this business and this task give us? Paying attention to that not only makes the business more joyful in us, healthy like you were saying, but I think actually makes it more abundant, makes more profit too. I always find it easier to do work and get deals done if I'm full of joy and other people want to work with me if I'm joyful about my business. I think this is a critical component that you are talking about here.
Justine P.:                            I could 100% everything that you just said same, same. A question that I asked myself and my clients a lot is "What would make this fun?" That's a beautiful question that I receive from Nisha Moodley, who is a wonderful mentor, someone I've been following for about four years and just started working with earlier this year. She is just been such an inspiration in asking that question and literally I have it stuck on a posted note under my white board in front of my computer. I look at that and asking that question again and again what would make this fun even if I'm doing something that's part of my business that I don't love doing, then it's not my favorite thing to do.
I can still bring more joy to the task by asking "What would make this fun?" Sometimes it's just, "Okay, I'm going to stand up and listen to some music for a few minutes and dance around before I do this" or "I'm going to make myself a really nice mug of tea" or "I'm going to look at this beautiful picture that I have sitting next to my desk" or "I'm going to set a timer for 15 minutes and make it a game." There are so many different ways that aspects of fun can be brought into work in the way that even the things that aren't so fun can be way more fun than you think.
Michael Light:                    I love that question. What would make this task fun? That's somewhat similar to the thing I'm always asking, what would it take? What would it take for this task to be fun? Often be what I would ask. I think it makes an enormous difference just to have our intuition. What happened when you ask what would make this fun is it's not just a rational mind, but our intuitive mind can speak up.
Justine P.:                            Absolutely. The thing that came up for me as you are just talking is like … This is something I believe and something I felt very strongly about. I don't want to sacrifice joy. I want my life to be joyful and I want other people to experience joyful lives. I believe that when we are all having more fun in our life, we are inherently doing more of the work that we like doing. We are creating connection with more of the people that we want to be connected to and that leads to a greater sense of harmony and enjoyment in our own lives. To me like the point of life is to enjoy and experience things.
It doesn't mean that we are always happy, happy, joy, joy all the time. We have emotions. We go through our ups and downs. There's a certain amount of roller coaster that's going to happen for any of us. At the same time, even if I'm having a day that's feeling challenging, I can still go outside, look at the blue sky and say, "Wow! What a gift it is to be here." These things might feel like they are heavy in my life right now, but that doesn't take away my gratitude for being here and living the experience.
Michael Light:                    That comes to one of the other things we're going to talk about, which is the seasons of our life or day. What season am I in right now? What season is my business in? If the season is summer and we're picking the fruit from our business or the season is winter and we are retrenching and re-evaluating, we can still appreciate our business in that season. Tell us a bit more about seasons of our business or seasons of our self and why that's important to know and understand.
Justine P.:                            Thank you so much for bringing that piece in because I'll just say why this is important. It's because if we are in a season, let's say we are in winter and what we really want is summer, we are resisting the reality of our current situation. That inherently creates friction like the resistance like, "I don't want to be where I am, so I'm just going to be mad about it or I'm going to try and force something and I'm going to try all these different things, but they're not really going to work." It's almost like if you're in the middle of winter, you're probably not skipping down to the local pond in your bathing suit with towel in hand and your sunscreen bottle in the other saying, "Woo–hoo!" You're going to stick your head out of your house and you're going to go, "Yeah, it's cold. I'm putting on a sweater and I'm going to grab a mug of coffee and I'm going to stay and read a book." You're going to take it a little easy.
What happens when we come to a place where we are aware of where we are personally in our seasons and rhythms and where our business is and it's seasons and rhythms. It allows us to bring a new level of awareness to what we are doing and why we are doing it. It honors the rhythms that are inherent. You're not going to expect an apple tree to have fruit on it all year long. There's a period of time at the end of winter, then the buds arrive, and then you start to see the little green leaves. Then, the apple blossoms come and the bees come and pollinate those apple blossoms. Then, the fruit starts to grow. There's this period of time, the weather is warm and the fruit is growing and growing and growing and then at the end of the summer, the apples are ripe and lushes in red or green or yellow depending on what kind of apple they are.
Then, there's the season of harvesting and then you expect the tree to drop it, so it drops its fruit and it drops its leaves and then it goes into a place of quiet for a few months as there is the turning over into the next seasons. There are similar patterns and rhythms in our lives in our businesses. For a lot of entrepreneurs that I both know and have worked with as clients, there's often periods of time where it feels like there's no inspiration. You might be doing the work that you've always done and feel like, "Okay, there's going to be a new season that arrives for me, but it hasn't come yet." There can be a lot of frustration and impatience in the season because it's like I want it to happen now like I want these new ideas to be taking off now. You may feel the seeds of them inside of you ready to grow, but you'll never be able to stand over a seed and yell at it to grow faster because it doesn't work like that.
Michael Light:                    Just seeing a business person standing over the seed frustrated because the seed isn't growing, it isn't producing fruit right now. Yet, if they went with the flow and they were nurturing the seed at that time, when the energy was right, the season was right, they can be picking the fruit. The point is it uses a lot of energy and struggle to go against the natural seasons. It's not impossible. You can do it. You can build a greenhouse and heat the greenhouse and have things an apple tree blossom and fruit in the middle of winter. If you put an artificial light on it and did all kinds of other things, but that's a lot of energy, a lot of time or you can have a lot of struggle, frustrated that your business wasn't doing certain things when it's in a different season. I think a lot of us experience that. We just wear ourselves out.
Justine P.:                            I think the wearing out is definitely a common theme that I've seen. For a lot of business owners, it's almost like they push and they push and they push until they get so tired that they surrender. Then, they realize, "Oh, it's just a timing thing. It's not time yet. The seed hasn't germinated." They go back to tending to the seed and usually doing the work that they've always done, that's their bread and butter, and waiting for the right moment for the season to turn. For a lot of business owners, that winter season means introspection and self-care and tending to that inner patience muscle, which can be so challenging since so many business owners are ambitious, creative, talented, smart, successful people.
To not have something go the way that you wanted to go at the pace you wanted to go can be something that's very frustrating. When you can break through that wall of frustration and come to a place of acceptance around, "Oh, this is just the season that my business is in like nothing is actually wrong. It's just a matter of patience and waiting for the season to turn." Life and business can become a lot more enjoyable. It's not like you're pushing, pushing, pushing, forcing, trying to move against the tide or the rhythm. You are just sinking into what is.
Michael Light:                    Are these business seasons annual like the seasons on the earth hour or is it a different timeframe and is it the same for every business or different?
Justine P.:                            That is such a great question. I'm so glad you ask that because the answer to that from my own experience and watching, so many people go through these phases as it's different for everybody and it definitely doesn't match the calendar year or the seasons that we experienced ourselves in terms of every season being about three months. Our seasons may not consistently be the same amount of time. It means some people may go into a winter of two years and then emerge into a summer that quickly go, spring quickly goes into a three-year summer or a four-year summer or seven years summer. It really just depends on a person. I think it can also change depending on the time of life someone is in. Seasons for someone in their 20s might be a little bit different than seasons for someone in their 40s or 50s. The bottom line is it is different for everybody. It's important to look at your own life and cycles and see what kind of patterns you can discern from your own previous experiences of trying new ideas, finding new ideas, birthing businesses. It's really a call to observe your own life.
Michael Light:                    Is this some that you help someone new to this idea or identify what season they're in and what make sense for that season?
Justine P.:                            Yeah, absolutely. I think especially for me like most of the clients I work with are at the end of the winter and on the brink of the spring. They've had ideas that have been simmering, nurturing, being tended to underneath the earth and they are ready to birth forth. If someone is in the summer season, like they're not my client.
Michael Light:                    You are more of a winter gardener who helps people move into their spring and summer?
Justine P.:                            Yeah, exactly.
Michael Light:                    Another way to consider this, I think the metaphor of being the seasons of our businesses is great and seeing how that goes. Another way to look at it is the weather. What's the energetic weather around my business right now and do I need to put a raincoat on or do I need to put sunscreen on? If for whatever reason it's raining and I'm really determined for whatever reason to go out, I will get an umbrella and put a raincoat on and I realize I may get a bit wet and it may be a bit more effort, or I can find out what activities to do that day that are more compatible with the current weather.
Justine P.:                            They view like dancing in the rain with no shoes on.
Michael Light:                    Yes. Obviously, you are involved with Gene Kelly's movie in some way. I do this myself in my business. I pay attention to the astrological energy. Is it a good day for communication? Some people listening maybe aware of a thing called Mercury retrograde, which affects communication. At that point, it's better to ideally you go inside and you don't go out in the rain. If you do have to communicate of you've got some business deal to do, when I do that, I set intention that it's going to go well using what would it take some of the other tools I use. I also double check on a practical level. I'm extra careful about communication during those times.
Justine P.:                            It's so important just to be conscious and aware of what are the different like what is the weather and how do I want to be interacting with this weather. If there is a storm coming or if there's rain expected, how do I need to prepare and I think that's exactly what you are just talking about is how to prepare two step into whatever weather is currently happening.
Michael Light:                    The whole point here is how we make our businesses profitable, joyful, and easy instead of being a scarcity, struggling thing and gritting our teeth through doing stuff, which is how so many of us were brought up that that's how business would be.
Justine P.:                            A struggle. It's so hard. You have to work so hard. That's like the overarching feeling. I love that invitation for joy and for ease and for approaching things in a different way and I think when you tune in to the weather, when you tune in to the seasons, those are couple of factors that make a big difference in terms of ease and joy. If you leave the house in the morning and you're not expecting rain or haven't checked if it is going to rain and maybe you don't like getting wet and then it starts down pouring, you're probably going to be like feeling a bit like a drenched cat and pretty miserable. If you check the weather and you're living the house and you're like, "Well, it might rain today, so I'm going to grab my umbrella and I'm going to grab my raincoat." Then, if the rain does roll in, you're like, "Cool! I'm just going to keep on going about my day."
Michael Light:                    That's why I said being able to recognize the season or the weather your business is in is a crucial thing. It's probably something to figure out before you plow down into the 17 tasks and your to-do list that you want to get done today.
Justine P.:                            Absolutely. Let's just talk through a few of the ways that you might identify what season your business is in because some folks are asking themselves "What seasons is my business in?" Let's start with winter. Just because I actually really like the winter season because there's so much that happens beneath the surface. Some of the qualities of winter are if you feel like you're not seeing a lot of change or growth happening. It might be a feeling of stagnation. It might be a feeling of things slowing down, which can sometimes be worrisome and in some cases it is worrisome and important to pay attention to, but in other cases, it's really about saying like, "Is there a natural turning in that's happening where the wisdom and the learning that has happened through my business through the last seasons I guess ready for that is that knowledge? Is it time for that to get composted into the next iteration of what will be offered?"
It can sometimes look like trying a number of ideas, but none of them are really going anywhere. It can look like maybe trying an idea, but not really feeling the energy for it. Those are all qualities of winter kind of an internally focused rumination that is the overarching vibe of the business at that time. Do you have anything you want to add to that Michael from your experience?
Michael Light:                    I think going within and that's the time I might listen to my creative muse or my intuition for what seeds make sense because often I have far more ideas than I have time and energy and room in my garden to plant. On the practice I've been doing in the last year is an idea from Taylor Pearson of 90-day planning. I come up with whatever my general big, vague goal is, what direction I'm going in and I'll list out all the inspired ideas I get. I might do a podcast in this or I might write articles or I might create new product or whatever. I fashion them as like experiments and I'm going to play with these things for 90 days and I'm going to go all in and be passionate with them. Then, at the end of 90 days, if they are not still passionate for me or they're not making money, I'm prepared to pivot on them and I don't have to keep doing them forever.
Then, the other thing I do, having generated list of maybe as 10 ideas for the quarter or maybe 30 is I will score them is to how much money I have to put into them, how much energy I need to put into them, how much joy I get from doing them I think, and how much potential for profit they have. I add up the scores and consider the ones that have the top combine score. I also use my intuition. I'll fill down the list of possible things I can do and see where the list feels sticky that my intuition is saying, "Yes, do plant that seed." It probably knows something that I don't know. Maybe doing a podcast takes quite a lot of effort and it's further down my list even though it's joyful, but I'm going to meet really interesting people will take my business in the next level by doing that. I don't know that when I'm thinking of doing that task.
Justine P.:                            Yeah, that's such a great way. I love this and the way of looking at ideas from the perspective of energy, joy, and financial investment and then looking at the potential for profit, and then bringing through the intuitive layer. That's a perfect winter activity. Then, moving into springtime, let's say you've gone through that activity of identifying which of these ideas has the right balance of energy invested, joy reaped, money invested and then the potential for profit and it's really about like really growing those seeds. The spring season has a lot of energy that gets put in just like in the springtime. If you would be putting a lot of energy into a garden in terms of planting and weeding and putting into from the planting perspective like where these crops going to go or where these crops going to go, where on which side of the property gets the most sunlight and what's the rotation for watering and how are we going to decide like which seedlings that are growing are going to be the ones that actually get planted.
There's quite a lot of energy investment in the springtime and it's a lot of like consistently showing up to make sure the seedlings are growing and the growth is not being stunted. If it's a new business specifically or a new project even, really connecting with the target market, making sure that any of the idea … The idea is just going through this constant refinement, making sure that it's fitting what the market needs. All of the decks are going to be in a row for marketing and delivery and any systems that support it. It's really a time of just intense building is how I see the springtime. It's very active.
Michael Light:                    What about summer? How do we recognize in that season?
Justine P.:                            Summer is when you have like your full capacity, like your tree simply couldn't bear another apple, like all of the apples were there. You just get to bask in the abundance of what you've created. Summer is a little bit more of a … You expand into the work that you've put in. For some business owners, that can also be challenging because it's almost like I should be doing more. There should be something that I need to be doing, right? Especially if you work with one-on-one clients, that kind of thing. If you have a full roster like just sit back and enjoy doing the work and reaping the benefits of all of that previous tending and seed planting that you've already done, you just got to relax into it.
Michael Light:                    Traditionally, in summer, people who work on the earth, in farms, and I'm thinking not mechanical farms. I'm thinking few hundred years ago. Summer is when they would celebrate the abundance of their farm or their business.
Justine P.:                            Exactly. I'm so glad you mentioned celebration. Yes, celebrate, celebrate. It's the time to look at all of the hard work that you've done and all of the consistency and love that you put into your work. It's coming back to you, so receive it. There's a celebration and there's a receiving.
Michael Light:                    The fourth season is autumn. How do we recognize that we are in that season?
Justine P.:                            We can recognize that we are in autumn from a few different perspectives and one of them is you might start to feel like, "Oh, there's going to be something new that wants to come," and so you're starting to feel the need to create some space. You might decide that you're going to start working with less clients or maybe you're going to ramp down a service that you are doing. There's this period where you actually start to create the space by like you harvested all your apples and now you are moving into a quieter season where you are going to start to prepare to be in winter. It would be a little less active.
I know I'm speaking specifically to service business perspective of this, but the same thing can happen if you are offering maybe a software or a product. There's going to be those rhythms in terms of maybe you've talked to so many clients that you now know that there's some shifts that need to be made. You're in the process of synthesizing and deciding, "Okay, what is that direction going to be?" Slowing down and allowing all of that information to settle so that the pivots or the changes can be made.
Michael Light:                    It's getting ready for the winter season where you're going to reassess things starting to clean up stuff, so it's not an energy drag when you're doing that winter assessment.
Justine P.:                            Yup. It might be sitting down and really looking through different processes or how your team is supporting you. Just really going through a review. It's the review of the summer crop.
Michael Light:                    One thing I'm kind of curious about. You said the seasons for a business may not be an equal length of time. You might have a year of summer and two months of autumn or vice versa. I'm assuming from one cycle to the next, it might be when you get into the next season cycle of your business. Maybe summer is only three months at that time. Is that correct or is it always the same amount of time every cycle?
Justine P.:                            I think it's going to differ based on the business. An example that popped into my head is, of course, Marie Forleo just finished her B-School launch. The way that I would look at it is her launch time is her spring. Then, the course is delivered in that summer. That goes on for about eight weeks and then they go into their review process time of any changes they want to make and then they go into a winter period or the things were kind of quiet. She still produces Q&A Tuesdays and that kind of thing. There's kind of this underneath the surface kind of feeling and then you start to get the signs of spring again. Affiliates start cropping up and then there's the whole out in the open like, "Here is what's available." For her business, at this point, she is on a pretty consistent flow. Of course, her course is specific and the business itself I would say from a high level standpoint I would say the business is in a summer period.
Michael Light:                    Because she has a launch cycle, seasons of that are fairly well-constructed. In another business, it's maybe more fluid or something new is emerging. It could be completely different.
Justine P.:                            Yeah, exactly. I think what's useful to mention is just like we experience seasons from a physical standpoint, when we are moving into a spring period … I'll speak from my context of growing up in New England and the United States is … Early spring, you can still have snow, things can be cold and wet and kind of uncomfortable from a physical standpoint. It's the same thing. Even when you're in a winter into spring process, there's some days that are going to feel like winter and there are some days that are going to feel like summer. There's just this back and forth that happens. It's not steady. It's not a steady change. It's a gradual change, but that change ebbs and flows.
Michael Light:                    Is there any advantage in detecting what seasons are occurring for your perspective plants and synchronizing your business seasons with that?
Justine P.:                            I think it's useful to know where in your client's cycle do you serve them and maybe you serve them in other cycles. I think it's useful to know that specifically because when you talk to someone who might be a perspective client, if you find out what seasons they're in and you immediately know they're not in the right season, you can say, "Hey, I'm really not the one to talk to you right now." You can develop your marketing materials to really reflect the season that they'll be in. There's a lot of time that you can save and energy and friction if you are aware of not only your own season, your business season, but the season they'll be in and bringing those all together in this wonderful soup pot of seasons meeting.
Michael Light:                    Many people because of the school system are accustomed that when they get active is September when school starts and that's not just for children, their parents and even people who don't have children. There is this kind of awakening that happens in September for new launches. Tying into that is what a lot of businesses do to be successful. It maybe that your industry, your clients has a different set of seasons, so being aware of those is good.
Justine P.:                            I think the key thing is not to assume that your seasons are exactly the same as everyone else's and to allow the possibility that your seasons might be a little bit out of sync with the way that the majority of people you see their seasons are going. Maybe your clients are people that get really active in the spring instead of the fall. It's again another reason to really know who you are serving and understand their rhythms so that you can serve them from that perspective. That again allows for more ease and joy and, at the end of the day, that lovely profit.
Michael Light:                    Because if you go with this energy, it just makes everything go easier.
Justine P.:                            Yeah.
Michael Light:                    As well as the seasons, as I said earlier, I check in on the likely astrological energy astrology, it's not like the stuff in the newspapers. Everyone has their own personal astrology based on their exact location the date and time and their birth as does our business. Where was our business incorporated and what was the exact date and time of that location? If you work with a professional astrologer, they can give you way more detailed info than you're ever going to get from reading a newspaper or a magazine. It is possible to like see what the general trends are and one of the resources that I've used for that is a book called The Good Timing Guide by Madeline Gerwick. I'll put that in the show notes. She simplifies it down into like, "Is today good for communication? Is it good for contract? Is it good for marketing? Is it good for starting new projects?" I look at the weather, astrological weather. If I don't like it, I'll do what would it take or connect to the light or other tools to take my astrological umbrella with me.
Justine P.:                            I love that. We could go with the astrological umbrella.
Michael Light:                    Let's talk about some of the lessons you've learned in birthing over 30 businesses from startups to $10 million businesses. What are some of the things we need to pay attention there when we're starting a new business or a new launch or a new project?
Justine P.:                            It's a great question. I think one of the biggest things that you can do is have self-awareness and that might be a little bit obvious. I say that from the perspective of when you tune in to where you're at and where your energy is and what's needed in that moment and really work on focusing your energy rather than diffusing it, being aware of things that might be distractions versus things that support the business mission going forward, you can make a lot more joyful, ease felt headway than if you were just to try and go about building a business like you're taking a battering ram to a drawbridge in the middle ages.
I'm thinking of a client that I'm working with right now and she has a lot going on. She has a new business that she is really excited. She is just coming into a spring period around it and she doesn't have much time to work on it, but I tell you the time that she does have, she is making huge strides. I think one of the best things to remember because so many business owners when they are creating something new, they have other things going on and time can always be or feel like a huge barrier or a hindrance. Just to remember, even if you have a handful of hours during the week, make the most of those hours and you are slowly and surely going to move through that spring season.
Michael Light:                    If I'm going to be birthing a new business idea, does that mean I should like be topping up my to-do list and being really active or should it mean I'm trimming it down and being more surrendering?
Justine P.:                            I would be trimming it down. I would be trimming it down to tune in to what's really needed and any actions that you are taking have them be from a very grounded and inspired place. Before you take that step like we talked about the two steps forward, hopefully no steps back, you can do those two steps forward, no steps back if you've taken the time to sync in and really ask how the pieces are fitting together. What's the timing? What's the flow? What would make this fun? Then, when you take the step you know you are taking the right steps. It's not like, "Oh, my God. I have to do all these things. This not and websites and marketing and …" When you are starting something new, you could think about it like building a fire.
When you build a fire, when those first couple of the sparks catch, it's very tender time for those flames. If you were to drop a huge log on it at that point, the fire is going to go out like it's not going to be a fire that catches and sustains and burns for a long time. It's really about making sure that all of that kindling has caught and is burning consistently before you start to add those bigger pieces in. It's the same thing. If you have this idea, if you throw a bunch of ideas like tasks and to-dos on top of it, you can quell that spark, you can kill that spark. It's about saying, "Okay, what's going to fuel the fire so it burns for a long time and take that step, take that step and continue to tune in?" You'll know when it's time to add a big log on.
Michael Light:                    If you have some kindling, I know any of us were boy scouts and girl scouts making fires, but I know from my experience if you try and throw too big a log on too soon, it puts the fire out.
Justine P.:                            Exactly.
Michael Light:                    If you put the wrong kind of wood on, maybe it's green and not dry and ready to burn.
Justine P.:                            There's a number of factors. It's definitely pairing down the to-do list in the beginning until that kindling is burning and ready to accept that bigger log.
Michael Light:                    If we are in business, we are supposed to be busy. It's in the name. In modern entrepreneurs, there's this pride that's taking. They are always hustling, which is another codename for being busy. The thing is when you're birthing a new idea or if I'm getting this right from what you've explained, if you have too many things in your to-do list and you are trying to be too busy, you may end up having a lot of activity. A lot of that activity will be not steps in the right direction and you'll take two steps forward and seven steps back. You'll feel like you are really busy and you are using up a lot of energy and you're tired out, but you actually went backwards.
Justine P.:                            Exactly. It's something to really be aware of. Don't just add on tasks and do them for the sake of that like feeling a busyness or feeling of movement. It's about the combination of the right activities and movement that is fueled by tuning in and knowing like, "Okay, this is the right timing. This is the right thing." Otherwise, you can run yourself all about town and get back and not have much to show for it.
Michael Light:                    We are talking about movement. If you have a business transition, maybe you're pivoting or doing some other change, how do you move easily during those transition times?
Justine P.:                            I think slowing down is actually one of the crucial steps because to make a pivot, it can take a lot of energy so to make sure you are making the right pivot. When you slow down, you can make sure that your feet are landing in the right place.
Michael Light:                    Instead of frantically dancing around, you are taking some steps in a dance going in the direction you want to go in.
Justine P.:                            Precisely. It's not about doing whole bunch of activity, but asking, "Am I doing the right activity? Is this the right time?" Slowing down so that you can see how all of the details are coming together like how are all the pieces weaving themselves into creating this new thing that I've been dreaming about that I'm now in the process of realizing. The realization process go so much more smoothly when it's done at a slower pace.
Michael Light:                    I remembered there's a question I want to ask you about seasons. You said the seasons of your prospects or clients may not be the same as your business or you might want to align them. The seasons for different businesses could be different and even the length of the seasons of your own business may change from cycle to cycle and all that make sense. Do we as individuals have seasons as well as our business?
Justine P.:                            Yeah, absolutely. I think one really great distinction in that is to know that we might be in different seasons with different parts of ourselves. We might be in a kind of a spiritual winter, but in a relational summer.
Michael Light:                    Our business might be in another season entirely.
Justine P.:                            Yeah, exactly. There's a number of levels of nuance that we can go into in terms of looking at our own lives and looking at those different areas whether it's physical health, emotional health, mental health, the health of our relationships. If we have a significant other, what's that relationship versus our relationship with our family? There might be a number of different seasons that are happening concurrently. If we look at all of those together, we can decide where are we in our own journey as an individual. Some of that may impact. If you are someone who runs a very small business like a micro business or you're a solopreneur, I think from my experience, the season the individual is in is going to map much more closely to the season of business.
Michael Light:                    My mind is being a bit blown here because not only can I pick up the seeds in my businesses and align what I task I do there. I can do that for my health, for my relationship, for my spiritual growth. I'm also imagining I could pick up what season each of my staff members were in. I've got a team of people. If someone is in the winter season, you really don't want to be giving him summer season tasks right now. You want to have someone else do that work. Otherwise, it's just going to be frustrating for you and them.
Justine P.:                            Right.
Michael Light:                    If you can get people aligned so they are working on things that fit the season they're currently in and in their work cycle, just think how much more productive and joyful that would be for them and how much further we can take the business.
Justine P.:                            Especially if you know someone who is working with you is in their spring, they are ready to do a lot of work.
Michael Light:                    That could be wasted if you didn't notice that.
Justine P.:                            Exactly.
Michael Light:                    You might have them doing some other kind of task right now.
Justine P.:                            They maybe showing up with their work boots and all of their tools. They're like, "I'm ready to work from sunup to sundown because I've got this fire that's ready to burn." If you don't know that, there might be a lot of that extra energy that is not used to actually grow the business in a positive way.
Michael Light:                    Immediately, I'm thinking of what would it take to shift the season of my business or me or my stuff? I can surrender to what the season is or maybe for various reasons I want to change the season.
Justine P.:                            I'm thinking back to a client that I worked with. It was 10 years ago now. There was definitely a mismatch of seasons. Her business was in winter and I was in the spring. As much as I tried to show my spring energy, her winter business energy wasn't shifting. Ultimately, I wound down my work with her and ended up taking on work with other people. There's no fault to be had and as I look back to that experience, I'm like, "Oh, I wanted her business to be in a different place because I was ready to do the work of a springtime business." My younger self was very frustrated with that because I felt like, "Why can't I do anything about it?"
Michael Light:                    I'm also thinking do cities have seasons? Do buildings have seasons and where I locate my business? For some of us who are location independent, we can choose what city we want to spend time in and that city has different energy and it probably has its own seasons. It never occurred to me that if my business is in the spring season, maybe I want to be in a place that's also got the same energy, so it reinforces that.
Justine P.:                            Yes. For example, I'm in a spring season and Lisbon is very much a spring city.
Michael Light:                    You are getting that reinforcement, but then when you come to autumn or winter, maybe that's not the best place to be for that.
Justine P.:                            Right, but depending on how long my spring season goes on. I could bounce from spring city to spring city to reinforce that energy.
Michael Light:                    Or just go to Medellín, which is the City of Eternal Spring.
Justine P.:                            Exactly.
Michael Light:                    This concept of feeling the seasons of your business and yourself and the different areas of your life and the places you are in is really powerful.
Justine P.:                            It's something that I feel like none a lot of business owners are talking about, but as you and I have delved in deeply into it today. There are so much to be uncovered and so much benefit even if you only take five or 10 minutes to ask, what season am I in? What season is my business in? You can get some really inspired ideas on how to support that season regardless of what it is.
Michael Light:                    Let's circle back to looking at how to successfully navigate the unknown in our business with peace and calm. The reason I said circle back because we talk at the beginning why knowing the season's energy and being aware of how birthing a business goes is important now because of all the chaos and change happening in technology and politics and society. The more change there is, usually, the more unknowns there are. It seems to me at this time it's really important to be able to navigate the unknown in our business. Tell us about that.
Justine P.:                            I think the unknown is mostly present in the winters because that's the time where all of the compost is being broken down and just sitting, especially if there's all of those ideas that are sitting waiting for, "Okay, what seeds are going to be chosen? What seeds of idea?" Then, the unknown of it can become very unwieldy, especially from an internal standpoint. The winter is when there's less activity. For a lot of people, that can trip them up. For business owners that like to be in that state of activity, to allow that space of the unknown can feel like it sets you off–kilter and puts you in a place of discomfort due to the different nature of it. Navigating the unknown is finding your own internal map around it. I think this is where the intuition piece comes in again really strongly. Because in the winter season, there's a lot of inner work that can be done around strengthening your faith in yourself, strengthening your own trust of the process, letting go of the outcomes and surrendering to the process and its own timing.
It comes back to that like if you're standing over a seed and you are yelling at it to grow, it's not going to grow any faster. Sometimes it feels like if we could just be more active or think our way into the answer like maybe we could more quickly move out of that unknown period. I always come back to when I was in a winter period about seven years ago at this time. I was having a conversation with my dad who's been such a wonderful mentor to me in so many ways. He told me one day that the unknown is trustworthy. That has stuck with me for so many years and it's something I share with many business owners that the unknown is trustworthy. It's often a very new concept. It's like we might be in an unknown place, but from it, it will unfold in its own way and we don't have to control it.
We can trust that the outcome is going to be something that we can work with. We will eventually have a paddle in our hands to steer our boat. It really comes down to working with our own relationship with the unknown. Different business owners work with it in different ways. Some people will go into a super self-nurturing, self-care kind of seasons with lots of meditation and massages and baths. Others will really hit the gym and sweat it out and feel the movement through the physical movement. Maybe others will wander in nature and feel the consistency of seasons and the hardness of a stone beneath a palm or the way the clouds float across the sky. We never know what clouds are going to show up and when, but we know they're just going to keep coming and going. The day is going to turn into night and night is going to turn into day.
There is a real strong movement that we can count on in terms of daily rhythms and seasonal rhythms. Even if we are in a winter that feels unknown and a little bit scary and a little bit challenging, we can trust that we are not going to be in winter forever. The seeds that we planted are going to start to germinate and as the seeds germinate, we are going to feel a little bit more structure and knowing in the pathway will become clear. All we have to do is continue to show up and trust and tend to ourselves in the way that we need to sustain us through the period of the unknown itself.
Michael Light:                    I think that's wonderful and even in the land that appears to be in winter forever and I'm thinking of the Disney movie Frozen if you've seen that where the sister creates a land where it's a total winter. Even there, the love of her sister and friends melts the winter. Even if it seems like it's forever, love and light can shift the eternal winter to spring. It's all possible.
Justine P.:                            It's all possible.
Michael Light:                    I love that idea of surrendering. I'm reading a book called The Surrender Experiment by Michael and I'm forgetting his last name, but I'll put it in the show notes.
Justine P.:                            Singer.
Michael Light:                    Michael Singer, yes. If people are resonating with the idea of using more surrender, that's something to consider reading. Also, for me, navigating the unknown, it's a yes and surrender, trust it and also use my intuition and intuition towards the feel or sense what are the possibilities here? What is more likely to occur? It makes easier for me to trust the unknown when I have a kind of map of what the unknown is. I know that's a paradox school the idea of having a map of something that's unknown. I think that's what our intuition and the psychic tools that we can use in our businesses can provide to us.
Justine P.:                            Even if we are in a place where there's a lot that's unknown and we can get pieces that start to build out that structure and the next steps. I remember very clearly several years ago again when I was in a winter state. I was walking close to my house and it was almost like, from a psychic standpoint, I felt like there was fog all around me, but my feet felt so sure in the ground. Just this combination of like not knowing and yet knowing at the same time and trusting that when I turn within, I will find that next step.
Michael Light:                    We don't have to necessarily know every detail in order to figure out to take a next step and what direction to do it in. I was hearing the story of a very successful business investor who made million dollar deals buying businesses. He often will get intuitive messages from pigeons. That was one of his totem animals and he was on the 23rd floor of a skyscraper talking with this company. Usually, his method was he would sleep on a deal for 48 hours. He take a break and see if there's any intuition he got on whether he should proceed with the deal. In this case, the company said, "Look, this is take it or leave it. You need to decide right now in this room whether you're going to take it." He turns to the window to contemplate whether he is going to say yes on this deal, which looked amazing on paper. The numbers all look great. Everything was go, go, go.
The moment he turned to the window, this pigeon flew into the window on the 23rd floor of the skyscraper knocked itself out and he took it as a sign. I'm sorry about the pigeon knocking itself out, but you don't usually see pigeons on the 23rd floor I just want to point out. It's been a bit of unusual coincidence. Anyway, he took it as a sign that this deal shouldn't go forward for him. He turned around and said, "No, I'm not taking it." He went to someone else who like full of their rational mind and just picked up the deal and a week later, they discovered that it was a bunch of fraud and the numbers were false and the people have been embezzling in the company. He was so glad he just listened to his intuition.
Justine P.:                            Oh, my gosh. What a story. That's incredible.
Michael Light:                    Even though he didn't know what was wrong, he picked up something that made him take your step in the correct direction there. Amazing stuff. Anyway, I have really enjoyed talking with Justine. How would people find you if they want to learn more?
Justine P.:                            You can find me online at justinesparks.com. That's my website and I'm also on Instagram @justine.sparks. Those two are the best places and from there you'll be able to find my Facebook link, which is my last name and I'm not going … I will spell it for you in case you are interested. It's justine.pattantyus I think we'll probably pop that link in the show notes to make it easy for folks. Justinesparks.com is the best way.
Michael Light:                    Yes, we will put all of those resources in the show notes together with the books that we mentioned and some of the amazing quotes that you said from yourself so people can find those easily. Thanks so much for being on the show.
Justine P.:                            Thanks so much for having me Michael. It's been such a pleasure to discuss and contemplate the seasons of business and how they can really help us grow and enjoy our lives with greater ease and joy and profit. I'm probably butchering your quote from that perspective, but I really like the way that you frame that because I think they're such important things to stay cognizant of as we go throughout our lives and our businesses.