You can listen to the podcast and read the show notes here.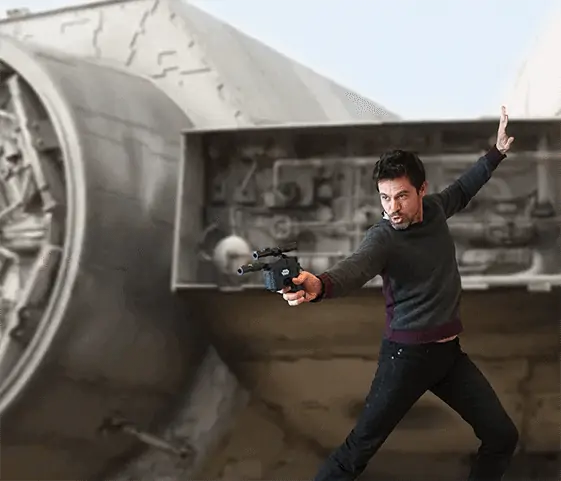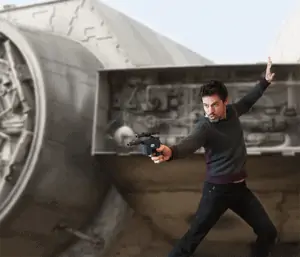 In this episode, I spoke with Jordan Greenhall.
Michael Light:                    Welcome back to the show. I'm here with Jordan Greenhall, 20 year entrepreneur, victor in many successes in businesses, crashes when it didn't work out because he didn't perceive what was happening in the world. We're going to have an amazing conversation about how you perceive what's really going on at a much deeper level than you're used to. Jordan wrote an article that went viral called Situation Assessment. I've linked that in the show notes and I really recommend reading it and digesting it. It might take a few gulps to digest it because there is so much deep information in there.
We're going to talk about Jordan's creative process and how he uses his intuition but how he also uses his rational mind to make that more effective. Also, we're going to look about if you're competing with other businesses how do you get in their OODA loop, what that is and why it is important. We're also going to look up [memes 01:13] and why those matter in your business. If you aren't using memes in your business you are not going to win in business in this century.
We're also going to look at why fighting the last war is a mistake in your business. Also there are some cultural wars going on now that could totally change the whole business environment and affect what you need to do to succeed right now. So welcome Jordan.
Jordan Greenhall:            Thank you Michael. That's a lot of stuff we're going to talk about.
Michael Light:                    Well we'll do our best and what would it take to cover all of those things in depth. As I said earlier we're going to take people from the shallow end of the swimming pool. We're going to go down to the deeper end of the swimming pool. We're going to hope that none of the listeners drown at the deeper end. There are some show note life boat belts there to save them if they get a little lost. But I like to take people deep so lets do that.
Jordan Greenhall:            Great. Its going to be fun.
Michael Light:                    You have some really creative ideas but how on earth do you come up with these amazing concepts that you have?
Jordan Greenhall:            You mentioned the notion of being able to talk about the intuitive method and the analytical or the rational method. I had to use both as I mentioned to you earlier. I was raised and trained in the analytical and mathematical, rational method but I'm fundamentally intuitive. Its only been in the past decade or so that I've really been able to hone and honor the intuitive channel. What ends up happening for me is there is a constant back and forth of trying to figure out different ways and techniques to allow the intuitive to speak, to be heard, to emerge in the way that it does. As you know its never obvious, its never straightforward. Then when it does to really be able to sort of feel into what is actually happening. Then what I do is I clothe it with a set of principles and concepts that I am constantly gathering and refining through the rational channel.
I should mention, by the way, this notion of principles and concepts I think is particularly useful because a principle is a high enough level of generality that you can then use it to make sense of something that is coming from the intuitive channel. Maybe we can talk about that in more concrete in a little bit. That's how I do it. And I find, by the way, that one of the best ways for me to suss out the things that are happening intuitively is in dialogue. Just having a conversation with somebody will just begin to bring things up. It will surface in almost a synchronicity, a serendipity in the dialogue. Then I'm like okay there it is. That's the thing that I was trying to make sense of. Somehow just sharing in words with another consciousness helps clarify these things.
Michael Light:                    So that might be talking with another business firmed about the ideas you're getting from your intuition. It might be writing it down in an article and sharing it out with people. It could be making a video and sharing it. Many different ways to share and get feedback and get greater clarity. Just by the act of having to share what has come to you I think for me it helps clarify the ideas in my own head.
Jordan Greenhall:            Yeah. That's exactly right. You're right even creating a video with the intention of sharing it. If you create a video without the intention of sharing it I don't think it works. Even if you don't actually get it broadly shared and very little feedback the intention of sharing it just requires a level of a demeanor, an attitude and a level of discipline that helps clarify those more subtle elements.
Michael Light:                    This is both a practical strategy but it also comes back to … We want to hear these messages we get from our intuition to prove our business and by taking action whether its going to have a conversation or making a video or whatever it somehow makes the intuition pay attention more and give us even more information. Whereas if we do nothing and just sit on it, it seems the intuition almost shuts down and stops giving us the information so much.
Jordan Greenhall:            Yeah. That's absolutely right. I would even just extend that to the case of this article you mentioned. You also get the benefit of the larger, collective intuition. The feelings of a lot of other people can then actually help point you in areas where your intuition may be screaming at you but you then get the signal back. When I wrote this article I had no sense or intent of more than a couple of hundred people reading it; maybe a thousand at the outside. But instead it went viral, 100,000 people or more have read it. As a consequence, one, that told me that there was something there. It was more intense than I had anticipated. But also then flowed a lot more energy and attention back at me which changes the state of what I can do in the world.
Michael Light:                    I love that. You mentioned someone Ms. Roy, I'm not quite getting her first name, who talked about what reality really is and how this applies to sharing new ideas we get from our intuition. Can you tell us a little about that and what that concept is?
Jordan Greenhall:            Sure. Her name is Bonita, like little Bonnie, Bonita Roy. She has been thinking about the metaphysical questions very powerfully for a while. The way she described it to me is that it is better to think about reality as a continuum from the infinitesimal, the really, really not very much real all the way to the infinite, that which is quite significantly real. The continuum is measured by the degree to which something is shared. So in your own sense there are going to be things that you will intuitively see but they are going to be very vague and very distant and you can just barely hold on to them for a few moments. Those are things that are not very real. In the act of just your being able to tune more clearly into them and kind of play with them and start to sort of get a better sense of what is trying to show itself that is internal intuitive process of realizing that which is to say literally making it more real.
Then what ends up happening is that as you build techniques to be able to share that more broadly, the moment when you can share it outside of yourself with another consciousness, that's a massive increase in the realization of that thing. Then if it becomes shared even more broadly, like say in the case of this article where 100,000 consciousnesses are now beginning to act on it a significant realization of it. Then you can kind of go further and further and further.
Michael Light:                    Now that's great philosophically but lets apply that to business. If you've got a marketing idea or a product or service and you're positioning it in a certain way if you're the only person in the world who gets your product no one is going to buy it. But if you can get thousands or hundreds of thousands of people to get the idea. Like why is an iPhone the thing to get? Right. Because an iPhone is just a phone and a computer. Right? But really it has a whole bunch of belief systems about why you should get an iPhone and not an android that get people to take action. That changes the reality. It is not just Steve Jobs thinking, "Oh yeah. iPhones are cool". He has manged to convince millions of people, iPhones are cool, they're useful, I've got to have one. That is a genius trick to pull. That is how changing realities makes profits.
Jordan Greenhall:            What I'd like to do is actually take advantage of one of the other topics we wanted to talk about which is the nature of different kinds of technology frameworks and the notion of memes and do them all at once.
Michael Light:                    Now you mentioned the word meme, that's spelled M-E-M-E. Its sort of like gene.
Jordan Greenhall:            Yes.
Michael Light:                    This is critical for modern business. So tell us what a meme is and why it matters.
Jordan Greenhall:            Okay. A meme is conventionally thought of as being an idea or an artifact. I'll actually very specifically call it a shareable piece of culture. It might be a song. It might be an image. It might be an animated GIF. But it is a shareable piece of culture is a meme. By the way a scientist named Richard Dawkins was the person to actually conceptualize the idea and he was trying to specifically talk about what is the intellectual or the idea equivalent of genes. Ideas have sex are memes.
Michael Light:                    So basically its an idea in someones head or a thought in someones head that then gets replicated to other peoples heads. So it might be a popular song that they're singing and then it goes in your head and you keep singing it and singing it and you share it with other people. Or it might be the meme that iPhones are cool and you need to get one. Or it might be …
Jordan Greenhall:            It might be the way that somebody holds a cigarette in their hand and sucks in the smoke and blows it out. It might be a cultural artifact in the shape of behavior. Or it might be a particular color of car that is cool this year. Its actually a little bit more abstract than just something that can be expressed semantically. It is the stuff that we humans observe in our environment that we then use to change our behavior in relationship to other humans, including ourselves.
Michael Light:                    If we think of humans as having these things in their heads that cause them to behave differently, and lets call that software just for the purpose of this, the memes are kind of like the pieces of the software that get passed around between the humans and cause them to behave differently. Why is that important in business?
Jordan Greenhall:            I think the way of thinking about memes and being able to have access to the frame of sharability and genetics is particularly helpful right now because effectively none of us are Apple. What I mean by that is if you think the way you're going to go get your ideas out in the world is that you're going to by a Superbowl ad and get a lot of attention that fast you're probably wrong. But in a contemporary environment of social media the power of a Superbowl ad is catastrophically declining. The real way to go about getting people to care about and engage with what you're doing is in the fine art of the [medic 11:45] which is to find ways to craft and shape the essence, the importance, the sense and value of the thing that you want to have shared in a fashion that even a very small group of people, and hopefully over time a much larger group of people, connect with and for reasons of their own decide that they want to share it even better, add value to it and share it. Then you've got something very powerful. The beauty of that is its free.
Michael Light:                    Wow. So this is free promotion for your business idea or the mission you have for your tribe or whatever change you're trying to achieve in the world whether its making profit or getting people to change their behavior which usually the 2 go together.
Jordan Greenhall:            Yes. The old fashioned marketers used to call it word of mouth. That's a very cardboard way of talking about what we're talking about.
Michael Light:                    Right. But marketing has moved beyond word of mouth. Now we have all kinds of different advertisements, different copy, content marketing, press, PR manipulation, the dark arts of copywriting. This mematics is an actual scientific theory of why this works and how it works. Is that right?
Jordan Greenhall:            That's correct. For example, the dark arts of copywriting. You can either get there through trial and error. You can just learn it through the sheer practicality of trying to see what works and what doesn't work or you can tap into the various disciplines of cognitive science, psychology, neuroscience, human motivation and understand why those things work. Of course if you can jump to the end and get a much firmer grasp on why certain kinds of ideas are grasped and shared with certain kinds of energy and motivation then you're able to leap way ahead of the game.
Michael Light:                    I think we've all experienced this. Sometimes we want to get our product out into the market and there is traction and everyone wants to share it and use it. Other times it seems like we're pushing a noodle from the wrong direction and nothing is happening. This helps explain the difference.
Jordan Greenhall:            Indeed. One of the key ideas, key motifs is the world wants to hear what the world wants to hear and that's going to change based upon the state of the world. For example, if I had written my article a year ago I probably would've gotten about 1,000 people to read it but as of November 2016 this particular kind of an idea and this particular framing of that idea, both the way it is being told and the thing that's it talking about suddenly has a whole lot of attention that's ready to interact with it. That of course is crucial. Timing matters. I don't know how many times, in how many different kinds of businesses you've been involved in but the degree to which timing matters is actually coming up more and more and more because our ability to force the universe, force the world to listen to us is decreasing.
Michael Light:                    That's coming back to that phrase "the Zeitgeist". What's happening in society and what is the right time. How can you tell what the right time is? Does intuition help with that at all?
Jordan Greenhall:            Well I think an important fact intuition is the only thing that can really help because quite often the things that change in the Zeitgeist are things that we cannot actually make any sense of. That's the idea of the Zeitgeist. The gist part of the Zeist. Its happening at a level where our conscious semantic rational mind by the time we've made sense of it its already too late. I'll kind of give you an example. I actually had a business which was a public company in 2006, 2007 timeframe. I began to notice a number of conversations happening among people in the financial world, bankers, that were troubling but I didn't have any expertise. My rational mind didn't understand finance. I didn't understand language like inverting yield curve that they were using but my intuitive mind and my body were noticing that they were very nervous.
Had I just been able to be more effectively tuned in to that and started being able to say, hey something clearly important is happening here. What might impact might that have on my business? I would've been able to have been more effectively prepared for the financial crisis that themselves were intuitively aware of which of course made a massive difference in my business and everybody else business.
Michael Light:                    Oh I mean yeah. Fortunes were made and lost in that crisis so if you were able to pick up the timing on that you would have done great or protected yourself from total wipe out.
Jordan Greenhall:            The key is its in the water. Its in the air. You'll be tuning in to it at the intuitive level. Its happening right now. Everybody is feeling like something is going on but we cannot name it yet. The process of being able to allow those feelings to point you at least. If you can just allow yourself to allocate your attention to the things your intuitions are pointing yourself towards and not try to hold too tightly. Because the thing it holds tightly is the thing that is becoming obsolete.
Michael Light:                    I love that. If you're holding on too tightly to some business model or way of doing things or you're used to making money through print ads in newspapers and then social media comes along and you don't do anything you're going to have problems in your business.
Jordan Greenhall:            Yeah. You will be dead in some time.
Michael Light:                    People who want to learn more about memes I'm going to suggest a book called The Meme Machine by Susan Blackwell as a good introduction to that. You got any other resources you think are good?
Jordan Greenhall:            I'm afraid that is not an area of my expertise. Almost every idea I have is the [spoke 17:45] or stolen but I don't read a lot of business oriented books.
Michael Light:                    Well I guess you're a good meme replicator then.
Jordan Greenhall:            I am.
Michael Light:                    That's a great skill to have. The person who spreads the meme is the person who gets rewarded not necessarily the person who invents the meme.
Jordan Greenhall:            Its actually the 2nd or 3rd up regulator is the one who seems to get most of the attention right now. That may be just the nature of the environment that we're in. Certainly the person who invents the meme rarely gets the rewarded.
Michael Light:                    Yeah. We talked earlier that if you're fighting a last war in your business, if you're using old technology when there is a phase shift in technology you're not going to win. Tell us a bit more about that and how the phrase "the medium is the message" is actually a really important business concept.
Jordan Greenhall:            Wow. That's very powerful. It behooves us to take a little bit of time to get it right. This is actually, in my experience, shockingly uncommonly held and very deep. The metaphor of fighting the last war for anybody for whom that makes any sense I think is quite useful because we've seen it happen over and over again. So we can just use the classic example of the Maginot line in World War 2. The first World War was a big deal and people worked really, really hard to figure out how to be very effective at winning the first World War. Techniques, technologies, processes, methodologies, concepts and frameworks went through a very rapid iteration process at the actual edge because getting it wrong killed you. They got good at it so then they became experts at fighting World War 1. What they did is they formalized that knowledge for the French in particular in this thing called the Maginot line which is the best trench ever made. Unfortunately …
Michael Light:                    It was more than a trench. Just so people know they spent billions of dollars building this Maginot line. It was supposed to be the impregnable Star Wars of the 1930's that would stop the Germans ever invading ever again.
Jordan Greenhall:            Exactly. It was the categorical answer to the problem of trench warfare. But unfortunately what the German's did is they just obsoleted trench warfare completely. A number of different technical innovations were part of that obsolescence of the old approach. The invention of the aircraft as a tactical weapon. The invention of armored warfare and the speed at which gasoline powered tanks could run and the invention of radio and the ability to tactical troops to be able to communicate and change where they were going in their coordination without having to be next to each other. Those 3 in particular changed the state of the game. It was a different game.
What ended up happening was the French had become exceptionally good at winning a game that the German's weren't even playing. The German's were playing a new game entirely which completely obsoleted the old game. Now this sort of thing happens all the time. Marshall McLuhan who is a Canadian philosopher had this phrase called the medium is the message. What he means by that is that when you've got something like lets say television which is best understood as the idea of broadcast audio visual media. Broadcast meaning 1 person creates a broadcast. We don't all have TV broadcast towers. There is a couple of them; 2 or 3. It conveys audio visual information. It doesn't convey smell or text, just those pieces. Once you have that as the form of medium that you're using then a whole bunch of kinds of things are going to be given an opportunity to spread. A bunch of kinds of memes are suddenly going to be flourishing kind of like the jungle. All sorts of things flourish in the jungle and don't flourish in the desert. The television is a niche for a whole bunch of different kinds of memes.
But then when you shift … You shift the technical framework from broadcast audio visual to interactive digital which is what now the internet and all the different sort of children of the internet like mobile internet have created. Its not a linear simple transition like from black and white television to color television is a simple transition. From broadcast audio visual to interactive digital is equivalent to the shift from the jungle to the desert and a whole different ecosystem is going to be selected for it. If you are the kind of plant that requires a lot of rainfall like the jungle plant and you're moving in to the internet, into the desert you're going to die. On the other hand if you're exceptionally good at thriving and surviving in the nature of the medium that you're in then you will naturally thrive.
So being able to tune into that which by the way that kind of transition again is the sort of thing that the rational conceptual mind just cannot grasp. The concepts that we build are actually based upon the medium in which those concepts are generated. Only the intuitive channel realistically can actual begin to have some sense of tuning into what this transitionary threshold looks like. Then of course the rational mind comes back behind it and begins the iterate, experiment and learn.
Michael Light:                    Now I think that is an incredible concept and it applies to business. These shifts in, not just technology, but also organizational and societal shifts … Because one of the shifts the German army made that helped them win the blitzkrieg against France at the beginning of the 2nd World War waws they had a different organization. They had lower level officers to make decisions on the fly, in the field without having to go all the way up the hierarchy. There were technological things but there were also organizational shifts and that applies to business too. It lets some businesses win and others lose because they identified the new environment, the new technology, the new organizational ways of dealing with things and they are leveraging that. Their opponents are fighting the last war and they don't have a chance.
Jordan Greenhall:            This is exactly right.
Michael Light:                    Here is the other thing as we go swimming out deeper into the swimming pool or the deeper water. These changes in our society with technological changes and organizational changes and belief changes, they are not happening on a click, click, every 10 years there is a change. They are happening faster and faster. You cannot just sit there and say, "Oh well, we've made the change for this decade. We don't need to change our business anymore." Those changes are happening every 6 months now. Then its going to be every 4 months. Then it will be every month.
Jordan Greenhall:            Yes. There is an entire discipline in the Silicon Valley, the folks who have so far been the most successful at doing this, specifically trying to figure out how does one deal with accelerating change. During the 19th century and most of the 20th century the slope of the curve of acceleration change was far enough apart that we could largely pretend that change was happening in decade long cycle. We could pretend that that was the case. But as you say now that the slope of the curve is getting steeper and steeper relative to our agency when change is happening in 6 month cycles we really have to begin formalizing entire approaches around what accelerating change itself actually means.
Michael Light:                    To me this is one of the key reasons why we need to use our intuitive mind along with our rational mind in business. The rational mind is great at dealing with changes that only happen every 10 years. You only have to rebuild your factory every 10 years. That is not true anymore. You've got to rebuild your processes every 6 months, every month. It is always changing. The only way you can tell is by pulling in your intuitive thoughts as well as your rational thoughts.
Jordan Greenhall:            Yeah, this is absolutely correct. I might even go a little bit further and talk about the fact that you have to begin building your organizational framework around that sense of intuitive sensibility.
Michael Light:                    I think that is really important. Its not just that someone in this "strategy department" of your startup or your enterprise needs to pay attention to this. Everyone in the organization needs to be aware of this. I think just like the German army had lower level troops make decisions on the battlefield, when you're in business you cannot have just the strategy department figure this out. You cannot have the strategy department in Kodak business which was a Fortune 100 business that went out of business because their strategy department sort of knew digital photography was coming along but the individual people working in it weren't empowered to do anything about it and they went out of business.
Jordan Greenhall:            You know what's funny? We're using the war as a metaphor but in fact we know that it wasn't just a metaphor. Its the set of techniques, the organizational methodologies that people like IBM and Kodak used were listed directly from the set of techniques that won World War 2. The organizational approaches that were developed in the process of fighting and winning World War 2 were then applied across the entire social field. It was used to build the interstate highway system. It was used to build NASA. It was used to build IBM and Kodak.
Michael Light:                    But since then we've had the Vietnam war where the north Vietnamese used guerrilla warfare techniques and distributed attacks. They managed to get inside the American decision loop.
Jordan Greenhall:            Yes.
Michael Light:                    Even though they were losing the last war they won the current war.
Jordan Greenhall:            Yes. Quite right. John Boyd, the American strategic theorist, who came up with the concept the ooda loop. I think the concept is very timeless. I think more and more people are going to begin grasping it. Would it be useful to try to define it more rigorously right now.
Michael Light:                    Absolutely. What does ooda stand for for those who have never come across it?
Jordan Greenhall:            All right. As I mentioned I think this is a very deep concept. Frankly I think even the practitioners in the military who use it don't understand it well enough. The idea is that the first O is observe. We can think of observe as your capacity which might be your organization or your team or your individual capacity to pull information in from the universe. By the way your intuitive channel is part of that methodology. The more you're able to actuality process things intuitively the more bandwidth your O has. The second O is orient. The idea is just being overwhelmed by a flood of information is not helpful. You have to actually be able to take that and turn that from information into meaning. Orientation is your capacity to make sense of what's coming in.
If we're going to be tuning in to our intuitive channel we have to get better and better at listening to it and using it as a guide to then be making decisions which is the third, the D, decide. Decisions is taking sense and connecting sense to our action potentials. Its the bridge between what we perceive as being going on and how we are going to actually respond to it. Deciding is the narrowing function that then hands off to act. The action piece, of course, is the agenetic, the actuator, the refined ability that we have to express our energies into the world wt iih the most impact with the least effort and with the least amount of externalization effect. These sort of unanticipated consequences. The idea that Boyd had is that this is a loop.
Michael Light:                    So what's the loop? You observe, orientate, decide, act and then you repeat it all over again?
Jordan Greenhall:            Right because its sort of reality or the universe outside of you comes in through observe and then exits through some kind of expression, some action or some change of behavior that you make in the world which changes the state of the world which then you observe. Interestingly enough the common knowledge has it that the fastest ooda loop wins. This is actually not true. The better understanding is that the ooda loop with the highest bandwidth wins meaning that the one that can handle the most through it the fastest will win. Certain circumstances having a very narrow band ooda loop very rapid is highly effective but generally speaking what you want to be able to do is be able to perceive, process, decide on and act with the most potential in the shortest amount of time.
Michael Light:                    And at the same time you want to slow down your opponent and cut their bandwidth.
Jordan Greenhall:            Ah yes. In the game of strategy if you are in fact interacting with other ooda loops which we generally are if you can do things to slow down or reduce the bandwidth of your opponents ooda loop then … That's the other side of the equation. The ooda loop with the highest bandwidth will win in any strategic contest. So either you can increase yours or decrease your opponent.
Michael Light:                    So in business we're observing what our competitors are doing. We're observing what is shifting in the technology and organizational technology. We're orientating ourselves as to where we're going to focus. We're deciding what we're going to do. We're taking action, changing a product, launching a new service, reorganizing our business a different way. Then we're repeating it and doing it over again. Then if we're a little devious we're also trying to slow down our opponents or cutting down their bandwidth by cutting the amount of information they have available or exploiting the fact that they just don't process information so quick. Maybe they have a hierarchical structure and only the top people in the organization do any of this and all the bottom people don't. Whereas in our organization everyone is empowered to observe, orientate and decide and act and take decisions and move the business forward and get feedback. That ability for the organization to make decisions quickly and change and maybe not have a coherent strategy.
In Zappos shoes the customer serve representatives are empowered to decide what's best for the customer. They don't have to take it up the hierarchy to find out what to do. They have a faster ooda loop to decide what to do. The fact that the organization doesn't seem to have a consistence strategy but they make fast decisions that are good for their customers could be confusing to the opposition because they don't quite know what they are doing but they seem to be doing it better. That's a way to slow down their bandwidth because you're giving off so many different signals they don't know what to focus on.
Jordan Greenhall:            There is a couple of really interesting things that are implicit. You used the phrase not having a coherent strategy. What's amazing about that is the degree to which we have … Because we grew up in the latter half of the 20th century broadly we have matched the word strategy to actually mean a strategic plan in the hierocratic hierarchical mode. The kind of thing that a strategic planning organization creates which is then inseminated.
Michael Light:                    Its how World War 2 was won, right?
Jordan Greenhall:            Exactly.
Michael Light:                    That's the strategy that all the big companies copied out of World War 2. You have a hierarchy. You have a strategy. You use operational research techniques to optimize your strategy. But the individual soldiers just follow what they are told to do.
Jordan Greenhall:            Boyd's point is that if you understand that engineering a higher bandwidth ooda loop is strategy. That's actually what strategy really is and that the approach that you just described quite well is an approach that optimize an ooda loop for the environment of the 1950's to the late 1970's, 80's. That's the deep insight. Now that we're not in the 1980's using the techniques of the 1980s and fighting the last war the question is what is in fact the nature, the essence of actual stratgic thinking and planning that is appropriate for a network date.
Michael Light:                    In my view its probably more distributed. Its probably people accessing their intuition as well as their rational mind and probably some other things I haven't even considered yet.
Jordan Greenhall:            Well we could take a couple of things that are more legible which is for example the changing nature of supply chain. The ability to outsource logistics. The ability to do very, very rapid experimental marketing through digital marketing and social media. Those are just very tactical handheld techniques that effectively everybody is familiar with. What these changes in the economic framework have done in the past several decades is they've enabled and also forced a shrinking of the nature of what the firm looks like. Instead of having to have ownership of my logistical function to be able to ship from where I am to where my customer is I can outsource my logistical function to … Actually at this point almost a cloud logistical function. I don't even know who is shipping my stuff anymore. I just provide it to a shipping service who makes sure that it gets to the end customer at effectively commodity costs.
I no longer have to have a giant IT department that builds out my hosting and bandwidth function. I just outsource that to Amazon web services or to Google and they optimize that. What ends up happening is that my firm is empowered to shrink and become more and more focused on a smaller core competency which then becomes a fluid competent of a different kind of marketplace. If I don't do that, if i hold on to competencies that are not my core I'm actually radically less capable then everybody around me which is to say that my ooda loop is very slow. Because now I'm doing things that are obsolete that Google has already fully optimized and why the Hell am I doing that. They've already done it perfectly. We just plug into what they are doing and take advantage of that.
This notion that the organizational structure, as you said, the way the radio box reorganized and pushed authority out to a different out to a different class of soldiers which meant that the higher ranks also had a different way of doing planning. The new organizational structure is going to be oriented around smaller groups that have very intense core competencies finding ways to then ally with and link with other equally small groups who have intense core competences and they actually share their energy and their resources in a very fluid and very rapidly changing global marketplace.
Michael Light:                    Those teams may be fluid themselves. It may be there is a team this month deal with a particular issue and succeed there. Then it disbands or reorganizes and the people move to different teams. It may not be a permanent structure.
Jordan Greenhall:            Yeah. I'm noticing that in my own company.
Michael Light:                    Cool. This is actually an idea that was used in Lockheed Martin in their skunk works. They wanted to come up with some new Technicolor to sell to the army or the air force. The transnational big hie rachial organization wasn't coming up with it and they locked up these really clever engineers and gave them some budget and they came up with some really new technology because they were separated from the rest of the organization. I think that idea is going to invade the whole organization. Everything is going to be a skunk works. Everything will be creating an amazing new invention but doing it in a temporary way for whatever needs doing in the moment.
Jordan Greenhall:            Yeah. I think that's rit. I think the challenge that people who think organizationally is going to be figuring out where the efficient frontier is. Its unlikely that we'll be in a position where everybody has to be a stem cell meaning that everybody has to sort of carry the full portfolio of capacities and skills. The business team likes it to be efficient. There still needs to be div ions of labor and specialization but its certainly the case that the amount of division of labor and specialization is going to be a lot less than it was in the 1950's and 60's. This notion of fluid recombination of groups of individuals that cohere around some particular function optimized for the timeframe where the optimization is valid, produce an artifact, flow it into the marketplace and then maybe even disappear and re cohere, more like a studio model that's certainly being explored quite rapidly.
Of course we're living in an environment that while it is changing very rapidly there are also forces of Visconti. Companies like Microsoft or Lockheed Martin who because they control enough power, they have enough resources and enough influence over the environment that they are trying to keep the niche. They are trying to keep the world conducive to their way of being. You have these bey interesting dynamics between the rate at which the past is fading and the rate at which the future is emerging. As an entrepreneur being able to flow in there.
If your business is going to be interfacing with healthcare companies like health insurance companies that is going to require a very unique dynamic of connecting what you and I are talking about with dinosaurs. How do you actually interface with dinosaurs when you are a mammal. Or conversely do you just go ahead and deicide to launch something like 23 and New York Fit did that goes strait to the end user and completely routes around the legacy infrastructure. This leads us all the way bk to the initial conversation which is the situational assessment. The state of what is happening in the world right now.
Michael Light:                    I want to recommend people drear that because although it is written geared towards political talk you can reread the whole tulear as applied to what is going on in business. Just if we are okay swimming a little bit deeper in the swimming pool of ideas where into deeper water. I hope we haven't drowned too many listeners so far. Then I promise we'll come back to shallow water for some actions that would make sense. Is that okay with you Jordan?
I think one of the things I got from your situational assessment is that there is a world culture war going on. I kind of labeled it world culture war 2, a bit like World War 2. But the thing is unlike World War 2 which in the 1940's I think most people knew World War 2 was actually going on. But just imagine you were an entrepreneur back then and you didn't even know there was a war. You had your factory, your business and you were going along and you were wondering well why aren't my employees working so good. Why is suddenly half my factory disappeared? I didn't even know bombs existed? Can you imagine how disruptive that would be for your business if you didn't even know the war was going on. On the flip side, what an opportunity! Suppose you knew, "Oh there is a war going on and I can retool the business to help out my country" in whatever way that could happen or however you adjust to it. Maybe you decided, "Oh I'm going to relocate my business to Latin America because I don't think that's going to be involved in this particular war." Many ways you could take it. But if you don't even know the world culture war is going on you are kind of screwed.
Jordan Greenhall:            Yeah. The example that just keeps coming from me because I lived it was I didn't know that a global scale financial crisis was going on in 2007. I was along the ride with virtually everybody else and it was. If I had known obviously I would have been able to make vastly better decisions. The notion that we're currently immersed deeply in a culture war, I think as you said world culture war, and that is very difficult to understand because its not at all like the culture war of the 60's. Some of it is …
Michael Light:                    The 60's were world culture war 1 in this trimonthly.
Jordan Greenhall:            Yes. That's a great way of putting it. In fact that may actually be more than just a metaphor. That may actually be a very close mapping. The 60's and 70's was world culture war 1 to a greater or lesser extent. Certainly in the West, Western Europe and the United States and Japan, China, the Middle East were a little bit shifted on that. What's happening now is the ripple effects of what happened in the west and what happened in the rest of the world are beginning to realign in what seems like a single world culture war 2.
What's happening is a number of different elements are aligning. If we think about culture its not just being stuff like fashion or the ideas that are politics. Really the thing about culture is the nature of how we go about as individuals and groups making sense of the world, making sense of our identity, making sense of who we are, who we work with and how and why in terms of purpose then asking. Culture is a big piece of the framework of how we go about building our individual group ooda loop. What's happening right now is that big waves are pushing through liberal cultures and they are disrupting all the old ways of doing them and they are giving rise to entirely new ways of doing thing. It is akin to a very rapid shift from a jungle to a desert.
What's happening is that there are surface artifacts. For example, in the United States we have this surface sense that there is some kind of red republican Trump thing that we may map and say oh its the republicans that we remember from the 1980's versus the democrats we remember from the 1980's. But that's actually not, I don't think, what's really happening. What's really happening I think is that there is more profound transitions that are going on under the surface and that what I call the red religion or the Trump insurgency have begun to form entirely new ooda loops, entirely new forms of collective intelligence that are more closely in alignment with the nature of the transformations that are going on below the surface and in many ways only superficial resemble the republicans of the Regan era. If you did a straight semantic mapping it is not particularly close. They just are kind of wearing that clothing that just happens to be where they are able to get above the surface. But they are pulling some other kind of cultural coherence driven by a more adaptive response to what is going on underneath the surface.
By contrast this thing that I call the establishment and the blue church which are related. They are not exactly the same. The democratic party is certainly still closely connected with they are fighting the last war. This is one of the reasons why they are losing in spite of the fact that they have a huge amotion of resources. They are swimming against the current of these big changes that are going on underneath the surface. One of these big changes is technical. The shift from television and newspaper to the internet is a major shift. The blue church is perfectly optimized for television and newspapers and is completely mal-adapted to social media. By contrast the red religion which is again not the republicans of the Regan is in many ways the consequence of social media more so than even adapted to it, it is an expression of social media. But its begun to grasp memes and cohere those memes into what feels a little bit like something like a narrative that is beginning to out compete the blue church in this new emergent environment.
Michael Light:                    This is somewhat analogous to the Vietnam war where the American and south Vietnamese were fighting they had incredible superiority in numbers of bombs and tanks and what have you. They had an organization based on the World War 2 kind of model that won World War 2 but the north Vietnamese had a more nimble approach, had a faster ooda loop and they were able to totally stroy that even though the establishment looked like they should have won.
Jordan Greenhall:            Yes. That's exactly right. Its important to recognize, for example, for anybody who wants to get deeper into the actual history the degree to which the Viet cong were able to play with and connect with disruptive forces inside the American social cultural fabric. Degrading the ooda loop of the establishment is also very much an important piece of the story when you are playing that kind of game.
Michael Light:                    So that culture war is happening right now in American and in western society. This is not just America. This is a symptom of the Brit ex and the other things going on in different countries.
Jordan Greenhall:            Right.
Michael Light:                    If we don't understand this war is going on its entirely possible our business might get collateral damage fem what's happening.
Jordan Greenhall:            Yes. I would yeas with absolute certainty. The magnitude of this is way too large to not have collateral effects on all businesses. Certainly businesses above a certain order or manganite and size. What's interesting is because this is big it will actually tend to affect really big companies like say Google who otherwise would be largely unaffected because they are strong enough to hold. Even the biggest companies are going to be affected by this which is one of the reasons why they are starting to get very nervous.
Michael Light:                    I think this is something really imprint for people to grasp. Lets go back to the shallow end of the pool. What are some concrete actions you'd recommend people taking to take opportunity from this culture war or to protect their assets?
Jordan Greenhall:            Well a lot of that of course depends on where you are positioned in the world. What we can say for cretin is a couple of things. The first is that people are going to be attending to these issues. If your business is a business that relates to an individuals psychology, their sense of safety, their sense of well-being, their sense of being empowered there are obvious opportunities that emerge there. Some of which are going to be unfortunate abilities to exploit people which I would recommend people avoid but many of which are in fact going to be absolutely necessary mechanisms to help people find ways to respond to what is absolutely going to be an increasingly chaotic and increasingly intensely distressful environment. Things are going to make less and less sense and be more and more dangerous over the next several years. So if your business is something that can help people resound to that …
It can be anything. It can be yoga. It can be personal development techniques. It can be ways to get people to interact with other people in physical lived space. It could be more defective pathways to personal nutrition which makes the body more able to respond to its environment. There are a very large number of ways that you can tap into that. That's one set of factors.
Second because we can say with some confidence the macro environment is going to become more turbulent, thinking of this boiling water and turbulence, being able to construct your business organization deeply around a fundamental ability to respond to increasingly rapid and unpredictable change will enable you to radically outcome even vastly more well resourced businesses that are slow to respond. Really being able to grasp this idea of what it means to have a high bandwidth ooda loop which has for example low dependencies. Also having a limited amount of commitment to cash flow. If you have, for example, a choice between hiring a full-time staff or connecting it with some studio model where you have some sort of expertise that can come and if you have to turn it off tomorrow you can. The latter is a more rational choice than the former.
To the degree liposoluble allowing the ambient environment to give you very rapid feedback. There is a premium in the contemporary enlivenment to not being delusional. By that I mean, for example, special forces, people who are day traders, emergency positions tend to be the kinds of people who are actually quite aware of what's going on right now because the business they are in, the lifestyle of what they are in requires them to not make a lot of shit up and believe their own nonsense. Reality will very quickly tell them they were wrong. Being able to build in yourself a capacity to very rapidly be able to just test, experiment, allow reality to tell you what's happening and then respond to that as opposed to trying to create a narrative that makes sense of reality which may in fact be a delusion and distraction from reality instead of deep core competency.
For example, this might mean instead of investing in a long cycle marketing plan that is based upon a whole bunch of untested hypotheses that may take a year before you get any signal back. It may have been a perfectly valid plan at the time you launched it but by the time the signal comes back the world may have changed. Focus on something that you can do with a very rapid iteration. You can get very rapid feedback from the world to tell you when things are going in a certain direction and then respond to that then iterate again quickly for example would be a way to be adaptive to the contemnor environment.
Michael Light:                    And a perfect example of that is the 7 day startup movement where you get the whole startup and get to approved concept with a prototype within 7 days. In order to get feedback as to wether you should modify it and continue it or whether you should scrap it and do something else.
Jordan Greenhall:            Yeah. [crosstalk 53:28] If you're in a space where being a very effective … What the heck is it called? The little fish that clean the teeth of the shark. Because the big guys are not going to get shaken up like crazy and they are not going to be able to respond effectively internally because it requires a change in the nature of who they are there will be a substantial amount of opportunity that opens up around facilitation bigger guys. B2B plays that help large companies be more responsive to the contemporary environment. Whether these are old fashioned consulting gigs or finding places where big companies are not doing a good job and tool around that. There will be opportunity there as well for as long as those companies survive. Being positioned to actually eat market share that falls off of large companies that are becoming less and less adapted to the microenvironment. Those are the fundaments.
Michael Light:                    Well this has been an amazing conversation Jordan. I'm going to include the link to your article there. Is there any other way people can find you if they are interested in this stuff.
Jordan Greenhall:            If they are all interested I actually have confounded a couple of companies. The one that I'm in the offices in right now is actually called The Neuro hacker Collective. Frankly its premised on a lot of the ideas that we're talking about. That might be an insetting case study to see how I myself go about trying to execute some of the ideas that I'm talking about.
Michael Light:                    Fabulous. Well good look navigating all these changes in the culture wars and all those ooda loops and accessing your intuition as a way to get faster on the decision making in your loop. I'll look forward to seeing future situational assessments as all this unfolds.
Jordan Greenhall:            Beautiful. Thank you very much.