Jessica Huntington talks about "Manifesting, Losing and Regaining Abundance" in this episode of Intuitive Leadership Mastery with host Michaela Light.
"…I say, okay, this is bringing up fear in me. And that happens, you know, with growing my business as well, it's a huge, a huge factor in growth is I have to be able to lean into the things that scare me in order to move through and grow…"
Show notes

How she lost a bunch of money

How she processed this biz disaster in a positive way

Asking for help

Being true to yourself

Unofficial school lessons

Creating my own list of things I should be taught

Safer to fit in than to stand out- conformity 

Experiment and see what works Vs. being focused on being right, or perfect

Why perfectionism isn't always good for you and for business

Don't be afraid of being seen. Similar to being afraid of criticism

Not being constricted by time- school bell; have your own pace

Dedicated Me-time  and work-life balance

Have downtime for creativity

It is ok to be a troublemaker

How to create a safe space to express emotions

Verbalizing out loud your emotions, letting them become even more real

If I need to cry, I will cry. I want to let it out. 

No point suppressing it, it will come out eventually

Listening is the key

Aikido as an example

Containerizing and releasing emotions

Shame tank

Lean into the things that scare me in order to move through and grow 

Manifesting tips

Instead of manifesting money I went to abundance

Abundance and energy moving through me

Energy polls 

Gratitude journal 

What she manifested the next day

Two new clients within 12 hours

Lost and found 

This time I CAN believe what is happening.
Podcast: Play in new window | Download (Duration: 49:45 — 46.2MB) | Embed
Subscribe: RSS
Bio
Jessica is a Personal Growth Coach certified in Transformation Coaching Method (TCM) with a strong background in Health Coaching. Her mission is to help people to awaken their power, honor their bodies, trust their intuition and show up confidently in their lives. She opens a clear path for this growth by supporting change in day to day actions that are more aligned with the empowered, bold and alive version of yourself. She believes that ultimately, transformation involves a shift to a way of being that honors who you are at your core rather than living your life based on your conditioning, limiting beliefs, and ideas about who you feel you should be.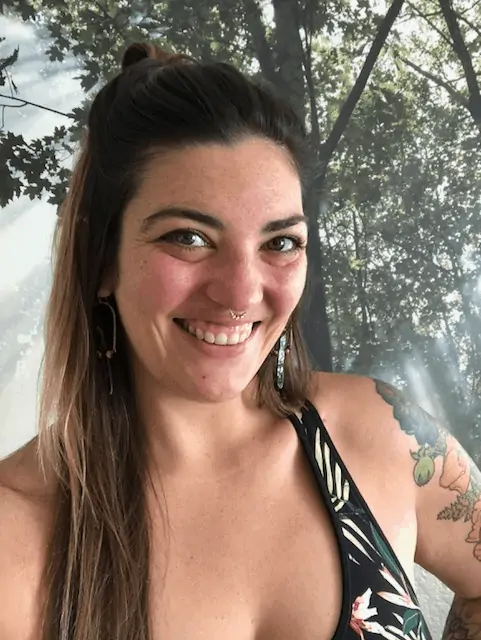 Links
Interview transcript
Michaela (00:00):
Hey, welcome back to the show is McKayla light here on the intuitive leadership mastery podcast. And I'm here with Jessica Huntington and we're both at healing house in Peru and she has an amazing story around manifesting money to share with us and she had a few problems with it. Um, so we'll talk about those. And if you don't know Jessica, she is a transformational coach, right. Would say, and you help people shift through changes and transformations in their businesses and lives that is accurate. Yes. And I'm originally from California though, currently.
Jessica (00:33):
Yeah. San Francisco, California, and living here in Cusco, Peru for the time being.
Michaela (00:38):
Yay. So, uh, when I met you the other day, you were having a bit of a meltdown, um, tell us why, what happened?