You can listen to the podcast and read the show notes here.
In this interview, I spoke with Nicole Seelinger.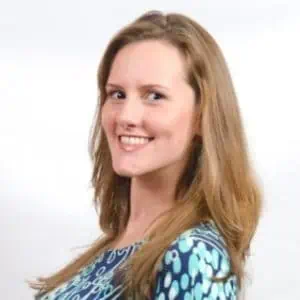 Michael: Hi, welcome back to the show. I'm here with Nicole Seelinger, and we have some interesting topics we're going to talk about, about focusing on your goals and how to ask for help from your spirit guides, how to make decisions using your intuition and also about how you can clear things that are getting in your way of having a successful business. Welcome Nicole.
Nicole: Hey Michael. Thank you for having me.
Michael: You mentioned when we talked earlier that you have a way of using your intuition to help out with your goals. Can you tell us more about that?
Nicole: Yeah, sure. I'm someone that pretty much … My personality is like a scanner, which is pretty much the opposite of the entrepreneurship. Everyone always say, "Oh you need to focus." I'm always with billions of ideas in my head and wanting to do different things. When I suffer about those things, I really need to just always ground myself, stop, meditate, clear my mind and really start asking questions like, "So what's next?", and connect with energy, try to see light coming from my crown chakra and then try to really see in my heart what are the next steps, what is it that I should focus first.
Michael: Then instead of having a thousand different options for you doing things, you get a clear message on what to do next?
Nicole: Not necessarily. I still keep having a bunch of ideas. I keep the list, but I try to at least make a priority and focus like, "I should at least go with this one first and handle this opportunity that is coming on the way." I kind of receive it as if it's a call, "Do this first because something is going to happen," but I still have that ones that I can work later on in the week or things like that. I don't completely focus. I tried many times and I suffer.
Michael: I think many entrepreneurs have that same bright, shiny ball syndrome. There's always new exciting things. That's a great technique you just shared for being able to just focus on what's the next thing to do, what's the first item to do right now.
Nicole: I think it's really important to ground myself and try to silent my mind a little bit, go to nature. Sometimes if I try too much to find an answer, then I get even more confused, but then at moment that I really relax, then the answer comes.
Michael: That's a good point too, that overthinking these things-
Nicole: Definitely.
Michael: Can stop the answers coming, whereas just relaxing and allowing them to come makes it easier to hear the intuition.
Nicole: Especially because overthinking is pretty much our mind, our rational side, trying to analyze everything and trying to give you answers. Sometimes it's also that you're coming or even energies that are more ours, like society is expecting from us, things that we grow up with or even things from our family or our friends that are buzzing our heads. We can talk about that later when we talk about limiting beliefs as well. When all those things are in our mind, it's really hard to hear the intuition, so if we can really silent and relax and then the intuition comes. It's interesting that … Sorry?
Michael: How do you silence your mind and all those other thoughts coming from other people?
Nicole: It is difficult. It's not like a process that I already completely dominate, I completely have control of, but what I try, as I said, sometimes really to just … If I'm not really being able to just do it by meditation, by grounding myself. I'll try to do yoga or move my body or go for a walk, go to nature, I'll try to change and especially change the place where I am. If we are on the same place, then our energy it's there. If we are on the table on a room, our energy is there. All those confusions and those words and should be doing that it's in our heads are in that room as well. It's really important I think to move physically and get out of that place, go outside, go to a park, go somewhere else, move the body, do some yoga, meditate somewhere else. Sometimes I try to meditate in the same place and it continues there. Things like that are really good.
One thing that is also interesting that I experienced once was in moments like this that it was about a decision that I was a bit in fear of doing. Rationally, I took the decision. Once I took the decision rationally, my brain calmed down and then I could hear my intuition screaming that … I just couldn't feel … The whole day, it was like, "That was not it. Why am I feeling like this? I already took the decision so it should be all good now." Everything in my body was just telling me, "Oh no, you should go for the other thing." It was a decision in the moment that it was exactly about if I would sign a contract with a developer to start my website in Brazil or if I would just say, "Okay, no, wait. I need to go to a retreat first and let everything out." Obviously, my rational side was really all the pressure and even the ego. No, I want to do the website. I've been working on this for half a year already.
The other part of me was really, "No, don't do that. Don't sign that and go for a retreat." I didn't want to face it that what I needed was going to a retreat for me. It was interesting because that retreat changed my life kind of. That project went to the draw, and it's on hold right now. Maybe one day I'll find people in Brazil to do it, but it's not the focus right now. I started traveling, changing everything. I started really diving into spirituality a bit more, learned more about energy. Including this interview, I don't think it would be happening right now if I didn't go to that retreat because I learned so much over there.
Michael: If you'd just listened to your rational mind and signed that contract and ignored the retreat, you'd have had a totally different business and life?
Nicole: Totally. I think it was really my essence screaming at me that I couldn't do it, but I did take this decision that I was not going to the retreat actually. My rational side was really trying to find ways to prove that I should stay. It was like, "It's too expensive [the tickets 00:07:58] to go. There's not going to happen," things like that. I was just like, "Okay, I'm not going to go to the retreat." Then once I actually finally took the decision of not going, then I think this brain … The mind just shipped down and just really shut up.
I'm not sure I'm saying the right expressions in English. I'm sorry, but once it was silent, I could really hear my intuition because all my body could sense it. I was just feeling a bit upset as if I'd lost something. The whole day, I was like this, and I couldn't understand it. I was like, "What's going on?" Then I was like, "Okay, no, I need to go to the retreat." I remember that I looked at the sky and I was like, "If I really need to go to the retreat, there will be a ticket that it's going to be less expensive." I remember that a night I went to the miles to look at it and before it was 40,000 miles to go and then it dropped to 12,000. I was like, "Okay, I'm going."
Michael: You received a sign that, yeah, go?
Nicole: Yes, that. Exactly. It was both things. I could feel my intuition and then because of that, I still needed a bit of a sign I guess in that moment. I did, and I booked a ticket at 2am. I was in the airport at 6am.
Michael: Oh my goodness. Really? Wow. That's quick action.
Nicole: Yeah, it was pretty much like that. All my friends were like, "Are you crazy?" I was just sending message, "Guys, I'll disappear for 10 days." Then it took my 20 days and everyone thought I was crazy.
Michael: You totally changed your life and job, business.
Nicole: Yeah, it turned me alive. It was a disconstruct to when you face yourself and you see all the layers and you learn about the chakras and everything that is blocking you and you can actually … In my case, I could totally see how the ego played a part in telling me what to do and what I could not do and making me feel small or sometimes having to defend myself or the mind really trying to be rational. It was really interesting to learn more about energy, the aura, reading auras and everything. It was cool.
Michael: Let's talk about that a bit later and applying it to your business. You also mentioned that when you get asked to give us a presentation, you use your intuition there as well.
Nicole: Yes, definitely. My presentations are not that structured. What I mean is it's not something fixed. There is always open spaces for feeling what's the energy in the room. I tend to try to really see the energy of the place and adapt to it and that I think it comes from the intuition. When facilitating a group as well, for example with workations, as I was telling you, when they invite me to help facilitate a group, I try not to do the whole program I had and I really have this moment that I will be talking individually with people or just by sensing the group energy when I do a collective intelligence workshop or exercise, then I can feel what is it that they need beyond what they are asking for.
Right now, for example, when we were now in Romania on the mountains, it was a beautiful place, but it was really interesting that we were actually only guys, only men, in this. You would expect this alpha male energy and people being rational and really pragmatic and trying to get things done and objective goals, but when I was there, I really felt that they were actually needing something else. They were needing a bit more of reflections as well on the core of their business, ask themselves questions, really question what you're doing and to also strengthen their personalities, strengthen their confidence and things like that. Then I just popped up with some exercises that would give a bit of a personal strength I guess.
Michael: That's great. You got into your intuition as to what they really needed versus what they told you they wanted you to talk about?
Nicole: Yeah, definitely. Of course because people are asking you, I still try to give them what they asked. I try to propose. I don't want to … One thing that I've learned in my life is that I cannot help people if they don't want that. I can read people very well. I can sense the energy what is it that they need, but I cannot tell them, "You need this." If I say this, they will totally, immediately refuse it at that point. It's always about the way that … I've been learning how to propose, "Oh what do you guys think about this? We can do that." Sometimes some people, as I said on the exercise, they were like, "Yeah, it was tough, it was confronting," but actually it get results and made them think. Later on, they were actually saying thank you and everything.
Michael: It leaves for a much more powerful experience, lets you listen to your intuition?
Nicole: I think so. Definitely. Otherwise, I would just give them what they think they need and it wouldn't be a real transformation. I felt those things like, "I cannot just pretend I didn't feel it, I didn't see it." You can see from the beginning of a workation to the end how people are doing different things. Really even people saying like, "Oh my God, I got in touch with a half sister that I have that I haven't talked in years." Things like that.
Michael: How could we apply that if we have a team of people working in our business? How can we apply reading that group energy to teamwork?
Nicole: I think it's about having active listening. When people are talking with team, like if people are just asking some questions and just really listening only what they're saying, you might not really see what's beyond. When you really continue to ask and you also have to make sure that you open a sacred space for them to feel confident enough so they can actually tell you the truth. Then they can show you what is going on. It needs to have a lot of sensibility and I think also vulnerability plays a special part in that sense for leader not to only show always that they are doing everything right, but if they actually show their team the more human side of it, the team might be more comfortable as well to show some things that they need.
Michael: You mentioned a safe space.
Nicole: Yeah, a sacred-
Michael: Sacred or safe?
Nicole: Both. I said sacred, but it's pretty much safe space.
Michael: How do you create those things?
Nicole: I try to create it always as giving the example, really being open and being transparent and, as I said as well, being able to show my own vulnerabilities as well and showing people that they can trust me and that if they need something, I'm there to really help with their growth somehow. I don't have all the answers, but I can try to at least listen or see what is going on. I know it's hard because in business we are always without time and doing so much, but, honestly, I think sometimes people if they're not feeling empowered, they will just suck in their job and they don't feel engaged. Once they start feeling that they were heard and they were seen, they do get that confidence that they need. They feel more engaged even especially if they do know and they persevate. I'm also a big fan in participatory leadership, co-creation, collaboration, all those things for me are a big player.
I do believe that teams like that understand why they are working on what they are working. If they feel like they are participating somehow on the project, not only by operational side, but also they'll be aligning their vision. Let me see how I can explain it. Just aligning their intentions as well with the vision that the business member has for them. Sometimes it's nice if they can actually participate on the creation of that vision or for a project and everything. There's some interesting dynamics that I like doing. Then people can … As if it was a brainstorming, about people really building a project together. People do feel more engaged when they do that or at least when they do understand very well what is their mission, what is the vision that the CEO has for the business, what is the vision of the brand, what is the mission, why are they really using their time and energy for.
Michael: I can see how co-creating a project would create more engagement. What would you say to someone who is a bit frightened about giving up control as what is going to be done?
Nicole: Sorry. Can you repeat that because I couldn't hear?
Michael: Yeah, what would you say to someone who is afraid to give up control of what is going to be done on the project? They're used to telling everyone what to do, and you're saying you get more engagement by co-creating, which means all of the people on the team co-decide what gets done.
Nicole: Definitely. I know a lot of people will have that fear. The thing is it's not about giving all the control to the employees. It's not that the employees are going to do whatever they want, but you can just start with little steps, just being more … Instead of a more authoritarian leadership in which you just say, "Here you go. Here's what you do," you have a bit more patience.
You give a bit more of your time at least in the beginning to just say, "This is our objective, what we want, who we are, what we believe. Our values are that, so we really want to change our customer's side by providing this type of value. That's what we really believe. Because of that, we have this project right now. Your steps are doing business in that. Do you agree? Would you put something else, add something else? Would you do something differently?" I think this is already a big start to just explain just like with kids instead of just telling them what to do, just actually explain why you're asking them to do something and ask them their opinion as well, simply that. Sometimes people can actually bring really simple ideas that can make a difference.
Michael: Do you think it ends up taking more time to get things done or does it save time?
Nicole: I think it totally saves time especially if you have a system to do it. Instead of having to control during the whole week if your employee is doing exactly what he did, you could just have one meeting in the beginning of the month showing the whole project. It depends obviously on the type of project, but let's say in the beginning of the week or every week. Then say, "Those are stats for the week. The reason is that. That's what we believe. That's what we want to achieve. What do you think about it?" Then you have the feedback already. Then during the week, you say, "Now you do it."
Then you can have just one meeting maybe Wednesday night or Thursday morning just to make a recap, make sure that what they're doing, it's really aligned to it. If they're having any difficulties, they are going to be able to finish the whole task for the week or not. Just something simple. You don't need to be revealing so much sometimes. You can really see what they give you. I think it also changes a lot depending on the type of project or campaign. It depends on what kind of job is it.
Michael: That also sounds as well as saving time for you, it also reduces your stress.
Nicole: Definitely. It's an investment. It's really about trust and empowering your employee, but you also don't want to have an employee that you have to babysit. If you start actually showing them, giving them autonomy, what is the final goal, what is the purpose of what they are doing, they actually start also learning about that. They start getting more autonomy. Later on, they can actually start really suggesting even more things. I've had that feeling many times that when I used to work for a big company, later on it was just like, "I had to suggest and I would say, no, really if I did this, if I just focused on the sales for this weekend, I think 3 months from now we are going to have a problem with not having these product on the store. I would just have to show them the things that are going on because the employees they also know what's going on operational. They see the small things that might happen and what can work better or not.
Michael: How does, in your experience, this affect the group energy? Can you feel the difference between a company that runs things through a hierarchical control versus they empower and co-create?
Nicole: Sure. I can say from my experience, for example … I'm also a personality that has a lot of difficulties with authority. I might just say that immediately. It was always I felt that from the company that I used to work from, it's a really company, amazing. They had just a lot of people that would just not stay there because if the decisions were only coming from the top and saying, "No, you need to did this," and the people are actually … They are thinking, "No, but we can see that some other things would be better," and they feel they are not being heard and all they need to do is the monkey job.
They just had to make the operational part of some other decisions, it's like as if their brain would start shrinking. You're like, "What would I do here?" A lot of people quit. I've seen that in one of the companies, really big nice company in Brazil. It was releasing and everyone in the job market knew about that, that everyone who has worked for this company and it out, it's really good. They learn a lot. The other ones that are still there, they normally would still keep on obeying, just not so practice.
Michael: This affected how successful the company was?
Nicole: I think it affected … Because you asked about the team, I think it affected mainly on the trust that it can actually build a team because if a lot of people are always changing, it can be a bit complicated. If people don't feel empowered on a team, it can disempower the whole team. Truth is that in a group, if you have just one piece … It's just like a machine. If you have one piece that is not working, you can pretty much break the whole machine.
Michael: If you have one team person who isn't aligned with where it's going, it disempowers the whole team?
Nicole: It can disempower. If the leader doesn't understand that, if the leader is not able to see that person and try to help that out and be aligned to the rest of the team, it can become a bigger problem in the future for sure.
Michael: We also talked about how you use your intuition in making decisions. I'd love to hear some of the ways you've used that.
Nicole: To take decisions?
Michael: Mmhmm (affirmative).
Nicole: As I said before, first I would always try to calm my mind to try to really access my intuition, the real intuition and not only the rational side of it. I also like to ask myself if I'm taking a decision based on fear or on love.
Michael: How do you tell?
Nicole: If it's based on fear or love, that one is actually quite rational. I would really see if it's like, "Am I not taking this decision?" For example, a project that I really like very much and I'm like, "I'm afraid that this might happen," then I'm trying to take the decision based on fear and not on love because on love, I would try to go for the project because it really resonates with what I'm doing. This is a question that it can be irrational also decision. Just to understand, "Am I just looking to the numbers and data to try to see if it makes sense to do something?" Then I might be taking a decision based on fear. Sometimes if we think about most innovative companies, Apple, even I interviewed the CEO once and he was telling me. He started asking people already what they wanted from surveys. They would not because it was something totally new that they were doing. I actually wrote an article about that 2 days ago.
I think it's pretty much … This can be a rational question, but again, going to the intuition, if your methods … I would just say always for the person to try to ground themselves and try to meditate I think. It's cleared their mind a little bit. As I was telling you before, sometimes as well taking decisions, you cannot take a decision in the same space by looking at the problem. Sometimes the whole energy of the space, it's already clocked with all those talking in your head. It's good to get out and move the body. Sometimes I just go, "If the decision is really being hard for me to come, I'll just really go outside and I'll go relax a little bit, let go of that anxiety. I can get a lot of anxiety and taking decisions. Let go of that anxiety and really let it come. Normally in a few hours or the next day at least, the decision is there for me. I know the answer what is it that I should do?
Michael: How do you know the answer from your intuition versus it's not just part of your ego telling you? How do you tell the difference?
Nicole: Those things are … Really, I think it takes a lot of self awareness to really understand it. It's been impressive for me, even nowadays, to really understand, "Wait, is this coming from my ego? Is that really my essence doubting me? What is it that I should do?" I think I'll just try to feel it if it's coming, if it's vibrating a bit more. Where is vibrating that energy for me? Again, the question that if it's coming from fear or from love also helps identifying because when it's coming from ego, it's really related to fear because it's almost as if it was a mechanism of defense for ourselves. The ego doesn't want us to fail or doesn't want us to be embarrassed in front of other people and it's really how it relates to society. It normally goes and hides itself behind fear. While the essence, it just speaks all about trust. It doesn't have any doubts. When you don't have doubts, it's because it's really your higher being saying, "That's what you need to do."
Michael: What about if you have other people's expectations or other people's energies around this decision? How do you access your intuition in that case? Do you do something to clear that out before you listen to yourself so you're not hearing other people's answers?
Nicole: It depends on if the decision affects only me or if it also affects the other ones. What are you questioning?
Michael: If it's just a decision for you, but other people have their own opinions and you're picking that up.
Nicole: That's really good again to really understand how other people's energy can affect us and having that awareness and really being able to connect with yourself. If the person knows how to clean their aura, even better. Really getting a lot of the crap out of our aura because we are always interacting with other people and everyone's energy in ourselves. If we can clear that, maybe cut cords from energies that are stronger.
Michael: For people who don't know what the aura is, can you just say what that is in a sentence?
Nicole: I would say that is the energy field around us that is pretty much our energy. It's also carrying out our energies.
Michael: It's like a sphere of energy around you that contains your energy and other people's energy?
Nicole: Hopefully, it would be only yours, but truth is that we are always interacting and we are always exchanging energy. That's the thing. Everything is energy. It's pretty much like this. It's an extension of our body, but in a more energetic way.
Michael: Then how would you clean that?
Nicole: How I clean that? I have my own techniques, but I think it's good to try to rest with yourself, quiet your mind and try to get in silence far away from … In a place that you're not really close to a lot of other people. You can just be with your own energy. I think for someone that doesn't even know what aura means, just to try might be difficult, but if they can try to connect with their body, like those exercises in which you're relaxing your body and try to feel what's going on with your body first. I'm not going to talk too much about energy because otherwise it might get too confusing. I think it's first like this, connect with your own body and then with that energy as well.
Once they start recognizing a little bit more what's going on with their energetic field or inside their body, either physically or emotionally, it changed so much from one person to another. People might have some sort of vision or hear something or just sense it, sense some parts of the body tickling maybe. Really connecting completely with that energy. I like to visualize a big gold rose in front of me or in the middle of the living room or something, that big golden rose, it's just … How do we say this? It will suck all the energy that is not mine. Any kind of other energy that is not mine, I'll just let it go.
Michael: It's like an auric vacuum cleaner? It's sucking out …
Nicole: Perfect, yeah, exactly. I imagine like that. Then on top of my head, I have this gold and shiny sun, which is my higher self, which is really illuminating myself completely with my own energy. All the other energies, I just put it on the rose. Even if I have a headache or when someone tells me something that is worrying me or something like this, I'll try to get that golden rose and just throw whatever is that worry me in that thing. Then I'll feel I'll just get that rose and just throw it really far away in the middle of the universe to explode and transmit away from me. I think that's my technique. I have a more complex technique, but there's something called a rose meditation, but I wouldn't be able to explain here and I can't really do it. People need to go to a retreat for that and [crosstalk 00:35:57] yourselves.
Michael: I think the thing you explained is a good way to start. The other thing I find helps is taking a salt bath, getting some regular salt or bicarbonate of soda or Epson salts and stick a handful of that in a bath and then just relax in the bath for 15 or 20 minutes.
Nicole: Definitely. I think the sea water is perfect. Before, when I was growing up and I didn't know too much about meditation stuff, I never understood what I was doing, but it was pretty much that. If I had too much in my head, I needed to go to the sea and at least step on the sea. Then I'd just visualize that all my body is getting clean. Everything that is not mine is just going away and the sea is just taking everything away.
Michael: I think that's why so many people have the experience that they feel good when they're at the seaside.
Nicole: Definitely. I'm pretty sure it really helps cleaning the salty water. It's a bit of a mixture of the feeling of being in nature and connected. The ocean has a lot of power so it can also really empower us.
Michael: I'm curious how you work with your guides and angels in your business.
Nicole: With my guides and angels, I think it's pretty much like when I'm really completely hopeless. I know they are there and they are looking after me always, but I'm more of a present that is trying to always show gratitude and be thankful for the things that are going on. I almost fall down the stairs and I say, "Oh my God. Thank you guys. You really rocked. You saved my life right now," because I am very clumsy.
With business things, I try to first really do things myself. As I said, either rationally taking the decisions with those questions or using the intuition and meditating, but once I really completely in an environment that I don't feel connected … It happens a lot actually with me depending on where I am. If I'm surrounded by too many pragmatic people, I just feel like I get really disconnected.
I really have difficulty meditating. My brain is working too much. I'd really capture that energy from the place. I sometimes even forget, like, "Those things really exist." You just start living that routine and practical life. In moments that I really feel like I'm not really being able to connect with myself and getting the answers myself, then I'll pretty much ask them. I really like looking at the skies and stars and just talk with the sky sometimes or talk with the angels saying, "Oh my God. Where should I go? I don't know. What is the path that I should take right now because it's really blurry. I don't know.
Normally, that also happens when I don't have external answers. It's not something that is depending all on myself. My life is pretty much … I don't have all the control on my life right now. I'm creating a new life. It's also about a bit of surrendering. I'm expecting answers and those answers are coming externally, for example, a visa being accepted or declined or an appointment in an embassy or things like that. It doesn't depend on me. I will just ask for external help as well for my angels or the universe to just please show me the path.
Michael: Do you iron them out loud or you're saying this in your head or you write it down?
Nicole: I think people have different ways of doing it. Writing is a very powerful way to set our goals in writing and say what we want. That's a way to start materializing, but in my case, I just say it out loud or if I'm talking with the universe, if there is no one around me, I'll say it out loud. If there are people around me, I'll just say it in my head.
Michael: Do you hear answers immediately or in the next day or … ?
Nicole: Not immediately. Sometimes, yeah. Sometimes I feel I can already start feeling a bit of peace and calm. That comes immediately, that whatever it is is going to work out. The answers tend to come really quick later on the same day or even the next day. Sometimes everything really change completely in a way that is surprising. All the pieces of a puzzle are together and those can be very impressive.
Michael: Sounds like a powerful thing to have in your business. You mentioned a story where your guides and angels helped you out getting a visa. Can you share that with us?
Nicole: Sure. It was more of … It was exactly this year in July, for example. I was telling you … For those who don't understand my story, I just closed my business in Brazil, left everything behind and started traveling the world. Now with so many opportunities in Europe, I started like, "I need at least a base." I want to still travel and do things everywhere, but I needed to open because the world doesn't recognize you just as a global citizen. You need to have a residency somewhere. You need to open a new business, a trade license somewhere else. I'm applying for a visa.
Then I had many opportunities. I had about 5 invitations in August only to have accommodation, to have a place for staying the whole month. Some things were workations and some things would be to just always … No money involved because I cannot work here in Europe right now without the visa, but all those opportunities, I just had to say no because I could not stay in the Schengen territory. I had to keep counting. I had an invitation to go to a workation, to work for them in Romania. I had a wedding in Romania from friends and I just couldn't say yes. I just couldn't because I had to wait for the appointment for the visa that would be somewhere around Europe.
I also had at the same time to get my passport renewed and that would have to be in the Brazilian embassy. I had to wait for answers from 2 different embassies from 2 different countries that probably would be in 2 different countries. I had to somehow make it happen together. The embassy, for example, for renewing the visa, some needed appointment and they would take me in about 1 month. Some I could just show up, but it would take me 60 days to have it back. It was a bit crazy. Some they would just cut my passport and I wouldn't be able to even travel. I was pretty much emailing and calling more than 10 embassies around Europe to try to find out how I would do this.
There was a point that I was just really exhausted. My friend wanted to know if I would come to her wedding. The girl from the workation, who invited me to go to the mountains in Romania, she wanted of course to know if she could count on me. I was just feeling so frustrated and so exhausted and completely out of control of my life.
I remember this day that I was really exhausted and I was just like, "Come on please. I know everything is going to be fine, but can you please hurry up in getting me the answer because I cannot take it. I'm tired of not knowing what's going on, where should I go, how I should arrange this. I need to get out of Schengen. I need to work and make this visa thing happen. I need to renew my passport. There are too many variables that are right now pieces of a puzzle and I don't know how to connect them. Where should I go?" [crosstalk 00:45:23]
Michael: Just to be clear to the listeners, you were talking to your angels and guides at that point?
Nicole: I was talking to the universe pretty much. I was talking to the universe. I also asked my angels, "Please show me … Can you just guide me because right now I'm tired." I was trying to keep looking sometimes for flights, and I just couldn't even book anything. You just don't know whether you go. We know that when we travel so much, sometimes we do need to travel a little bit ahead. I'm okay. I'm very flexible, but I go to an extreme sometimes that I just have no clue of what I'm doing next, no clue at all of what I'm going to be even the next 2 days or something. In that moment I was just having a break down pretty much. I was like, "Can you just please, please … I'm really tired … I closed the computer. I was like, "I'm not going to think about this any more … Just show me what to do, where to go, how does that all comes together."
The next day, I had a confirmation of an appointment on the Czech Republic embassy in Vienna right before the workation in Romania. I had as well finally the reply from the embassy in Bucharest, which was pretty much the best and easy way to get a new passport for me. It was perfect because I could just go on the way, go to Vienna and then from Vienna go to the workation. Everything would work out because I would be outside Schengen. I could go to the wedding. I could go visit a friend as well in Bulgaria. It was awesome. On the workation as well, I connected with many people, many friends from before, made connections for the future as well. Everything got together in a way that I would never be able to put it together like that.
Michael: That's a powerful method if you're feeling overwhelmed with too much information, too many options to just ask the universe or ask your angels and guides to help you to take it easy.
Nicole: I think so. It's not about just asking and not doing anything. Let's just remember that I was going crazy. I had already emailed about 13 embassies or something like that. I had called a few of them. I was really doing my homework. I was really doing everything already. I think it's about the acknowledgement that sometimes there are plans like that. We don't really know what's best for us and maybe something that we are not predicting can just be arranged. I think it's about trusting as well.
Michael: I'd like to talk about clearing limiting beliefs in business because a lot of us have things that we want to do in our business, but we hold ourselves back. We have resistance.
Nicole: Definitely.
Michael: I know you're an expert on this. You gave a great talk on this. Can you tell us a bit about clearing beliefs that get in the way? Maybe you have an example belief that we can talk about that …
Nicole: Sure. For example, what happens, we grow up having a lot of input from society especially from our parents, from our closest friends. Then we have pretty much beliefs that will be pretty much in our core and saying whatever like, "Money is evil," or, "I cannot show up too much. I need to be humble." I always said that in Brazil, for example, it's a bit difficult from the American culture in that sense. I grew up really learning and hearing that I could to show up too much because otherwise people will be envying me and it would attract me a lot of trouble. I had to hide myself. It was how I grew up.
This was mainly the energy of my mom getting into my head. Because of that, I really … Even though I was always pretty much of a doing a lot of things and I always tried not to … I would just shake if would talk in public. If I was in front of the camera, even worse. I would not be able to do an interview right now for example.
About 2 years ago, I realized that in a entrepreneurship camp because I was talking with many entrepreneurs and then the instructor came to me. He was like, "What are you doing?" I was like, "They were asking me about … I don't remember which topic it was. I was talking." He was like, "Yeah, there are 7 or 8 people hearing you." I was like, "Yeah, so what?" He was like, "That's why your business is not working." This was about the business that I set up before that I put it on hold. He was like, "That's why you don't do the transition to your business … Which was a marketplace for kids … That's why you don't do that transition because you clearly still have to be talking with other entrepreneurs. They're listening to you. Why are you not speaking to the camera? Why are you not really putting yourself out there? Why don't you have a blog?" I was like, "No, I cannot do this. I cannot speak in front of people. I just shake." He was like, "You're doing it."
That really made me think. In that same entrepreneurship camp … It was the Blacksmith Camp. There was another instructor. He was talking about limiting beliefs, and I was starting to hear about those and all the programs that we have since the spiritual retreat even. We had really great talks about the invisible world that we have, like everything that grows with us. All the things that we hear, they start manifesting in our visible world because we just start taking the decisions based on our beliefs. Our actions are going to be totally based on our beliefs. That's what's going to make the creation of the world. That's what's going to materialize through us.
Then after that, I just started traveling and somehow people started asking me more and more to talk. I still would shake and be very afraid. At some point, I really stopped and realized, "I really need to figure out why that's happening." It was totally uncontrollable. It wasn't something rational. If I would start talking in front of a bigger group of people, if I saw that the whole room was looking at me, immediately my whole body would shake.
I started meditating on that and tried to really understand and then exercise. I started studying about limiting beliefs. I think that would be the example. It really can heal us when we do this. A simple exercise, for example, that your listeners can do is to really think of what is that they have in mind, your goal that you really want to do, but they feel stuck. Then really try to see what are the beliefs that they have that might be on the way of that. Then they start breaking down. Try to think of their parents, for example, when they were childhood, how did their parents act towards that topic.
For example, money, how did their parents act around money? Were they someone that spend a lot of money and had no care, that were careless on how they spent the money, so now the person is trying to save too much? Or were their parents more like very religious and they think that money is evil and they think that like, "Every person that gets too much money starts thinking just about themselves or whatever," and that because of this, they just say, "I don't want money." I've heard so many entrepreneurs already talking like, "I don't want to grow my business too much. I don't need money. I don't want the money."
I used to be like this as well. For a long time actually, I was completely blocked and no money was coming. I would just do a lot of exchange. Once we start seeing from a very rational point of view even, what are our memories on money and then we write down those things. What are our parents talking about? Then we really need to substitute those beliefs and start really creating … Either I create 3 beliefs for each one of those negative beliefs from the limiting beliefs I'll try to create 3 good ones that are an antidote for those. For example, I don't need money because money is evil. I'll say, "No, I need money because I'm a good person and with money, I can do great projects for so many people. If I have money, I can also make my business grow and then I will not waste that much time thinking about money and I can actually do more productive things."
You try to change the conception of money. Money is just a tool. Money is a tool of materializing things on Earth. Whatever how I use it, if I want to use it for good things, it's going to be good. Money is not evil. Things like that. I think it's an important thing actually for any entrepreneur to really have the conscience of what are their blocks, what are the things that might be on the way for them to achieve next level?
Michael: That sounds powerful because I think so many of us have limiting beliefs. Probably we all do.
Nicole: We definitely do. We have so many programs. Sometimes it's hard to understand. There is that beautiful phrase … I think it's from Maya Angelou … That says that we are most scared about how powerful we are. I have to look at it and then I'll send you. I forgot …
Michael: I know the one you mean. "We're more frightened about shining our light and being most powerful in the world," to paraphrase it.
Nicole: Exactly.
Michael: You also mentioned that there are other techniques that you teach when you do a workshop for clearing limiting beliefs, clearing the chakras, clearing past trauma. There's a lot more that could be done here. I think the other thing is that often I notice businesses reach a plateau. They grow to a certain size and then they get stuck. That also can come from limiting beliefs.
Nicole: Totally.
Michael: Anywhere in your business that isn't working well or you've grown your business to a certain size, but you're having trouble getting it to get to the next size [crosstalk 00:57:18]
Nicole: Totally.
Michael: There's the limiting belief or limiting beliefs in a way.
Nicole: Totally. I think we are in the same synchrony because you just captured my thought. I was really thinking of that, to give that example that a lot of times the plateau, it means people have that tendency to think, "I can only grow up to this point. I just need the money to come for this amount a month," or, "I cannot handle too many people, to have a big team," or things like that. I always say one thing is that no business will ever outgrow their founder. Either the founder will have to step away so the business can grow or the founder really needs to catch up on their progress and keep on growing. Otherwise, the business will stop at some point and reach that plateau.
Michael: If people wanted to connect with you further, how would they find you? Do you have a place on LinkedIn or … ?
Nicole: Yeah, they can definitely … Nicole Seelinger no LinkedIn. They can find me over there. They can also connect me with niseelinger on Instagram or Twitter. My website will be … It's a surprise. It's going to be launched later on this year as soon as some things are worked out.
Michael: Great, well thanks so much for joining us today Nicole.
Nicole: Thank you so much for having me. It was great.