You can listen to the podcast and read the show notes here.
In this interview, I spoke with Kristen Yates.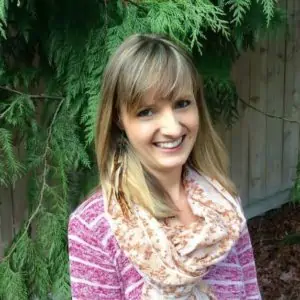 Michael Smith: Hi. Welcome back. I'm here with Kristen Yates, and we are going to talk about how you can pick projects in your business using your intuition, the practices she uses to maintain her creativeness and intuition in her business, and how she has super ways of getting things done without stress.
Welcome.
Kristen Yates: Thank you, Michael. I'm so glad to be here. This is an honor.
Michael Smith: You mentioned you have some daily practices that help you avoid being reactive in your business. You said you stay away from the computer first thing in the morning.
Kristen Yates: Absolutely. I don't know about you or anyone else listening, but a common practice and habit that a lot of people have and myself included in the past is waking up in the morning, turning off my alarm and immediately checking my phone for notifications, Facebook, email, et cetera. Ever since I got my first Smartphone, I'm pretty sure this was my practice. What I didn't realize at the time was that engaging immediately with the outside world, with technology, with the internet, was putting me forward into the day in a reactive space, of immediately responding to the needs of the world before my own.
It wasn't until I actually developed my own spiritual practice, when I moved to Bali in 2014, that I understood the importance of attending to our own spiritual needs first thing in the morning before we even think about opening up technology. Yes, I'd say the biggest habit change that I've made in my life is completing my daily practice of morning rituals and ideally eating a nourishing breakfast and journaling and doing some reading, all before opening technology. Even on a day I plan to get a lot of work done, email can wait until my practices are done.
Michael Smith: It's email. It's sitting there waiting. It's not like it's going to expire.
Kristen Yates: Yeah, exactly. It will be there.
Michael Smith: You mention you have some rituals. Can you share what rituals you use to help you?
Kristen Yates: Yeah, I would love to. Morning rituals are a huge passion of mine, just the topic in general, because I think it can be so transformative to bring this into your life. My rituals have changed. They flow with time as I go through different phases of needing different for practices, but right now I'd say I wake up. I have a couple of Ayurvedic cleansing practices that I do, so I scrape my tongue. If I have a body brush, which I don't right now. I normally brush my skin with a stiff body brush to scrape off dead skin cells, and it invigorates the body. I just physically prepare myself for the day, rinse out my mouth, cleanse the face. In Ayurveda these are all important practices just for cleansing the senses and preparing for the day.
Then I sit on my Yoga mat, and I generally meditate, I sit for a couple of minutes, just two minutes before I practice Yoga. In these two minutes I normally bring my journal, in which I have written down my vision that I'm working on, the vision that I'm creating in my life. It's generally a few sentences. I read that silently or out loud, and I sit for a couple of minutes. Then I go through a Yoga practice, 30 minutes to an hour, whatever my body's asking for. Then I will meditate for another 12 to 20 minutes, just again, whatever my body's needing. Then a bit of journaling.
It sounds like a lot of practices. I really complete this all within about an hour I would say. I journal. I write three things that I'm grateful for. I find this practice to be really helpful. I just do a bit of a free write after meditation. I'll just write for two minutes about what's on the top of my head just to get it, get the top off my head before I dive into more creative processes for the day.
Michael Smith: What do you notice when you follow these rituals in your business versus when you don't?
Kristen Yates: The first thing I notice is that when I do sit down to work I feel so grounded and happy to be there. I feel intuitively more connected to what I need to do. That's a huge thing, because before when I would just wake up and be at the whim of the world and running around like crazy and stuffing breakfast down my mouth and getting to work, I felt so scattered. I would start my day with the tasks that weren't the most important. I would start my day checking emails, writing back to messages, doing more tedious things, that weren't going to make a big impact for my day.
When I do my morning practices, I'm inspired to set goals for the day. I'm inspired to create a list of the most important tasks to be done and the sub-tasks that are going to get those things done. I feel more inspired to dive into, intuitively, to the work that's the most important to me. As I have different projects going on, I feel more called into one project, because I've attended to my spiritual needs already that day, so they're activated.
Michael Smith: Would you say you're more productive when you do this even though you've taken an hour out of your morning to do some rituals?
Kristen Yates: Completely, yes. I have more energy, and I'm more joyful while I'm working.
Michael Smith: That's great.
Kristen Yates: Yeah.
Michael Smith: You actually get more done?
Kristen Yates: I do. I get more done. I've created more content. I've created videos that just came to me through inspiration when I was in this space. I've had to come up with new ideas and just to hammer out the details, because, as you all know, any kind of project we're working on, no matter how passionate we are, there's always the logistics that just need to get done. I'm able to approach those with more ease and get them done more efficiently and with less distraction.
That was another thing. When I'm in my mode of doing my practices, I don't feel called to have Facebook open, email open, all these tabs, which, as we all know, just distract us from getting things done. Something that might take ten minutes takes an hour, because we're clicking back and forth with all these things. I don't feel the need to do that when I'm more centered, yeah.
Michael Smith: Why do you think we have that need to be distracted? It's a strong thing in many business people. They have their email. Their phone is beeping and making little noises.
Kristen Yates: Right. I think as humans we're hardwired in some way to crave connection and to crave validation some way from others. Just speaking for myself, I know if I'm on Facebook and I see those little numbers come up, like the little "1" or the "2" under the messages or notifications, it's really difficult to close out the window without checking who it's from or checking what's my new event that I've been invited to or something. I think Facebook and these social media apps, they design them this way so that they give us that ding, they give us that little hit of dopamine that we need to keep us going. It gives us a little charge of excitement, but ultimately, it's keeping us away from our work and keeping us …
Michael Smith: Yeah.
Kristen Yates: Yeah.
Michael Smith: It's like instead of the true passion of the work that you want to put out into the world through your business, it's like little passion candy that you can snack on, but it doesn't really get your business any further forward to check email or check social media.
Kristen Yates: No. Exactly. It doesn't. The way I see it is that's attending to the needs of others before the needs of yourself and your own business. No one else is going to come in and tell you. If you're an entrepreneur and you're creating a business, no one else is going to tell you what you need to do. If your priority is to move your business forward, it's your responsibility to put all of those other messages second and follow what you know needs to happen first.
Michael Smith: I think that's true for any leader. It's important to be clear what the project needs in order to move forward.
Kristen Yates: Yeah.
Michael Smith: Instead of reacting to everything else.
Kristen Yates: Yeah. Yeah.
Michael Smith: You mention that you have many projects you're working on. I'm curious. How do you pick which projects to work on today or this week or this month? That's a pretty important thing in a business, what we decide to work on.
Kristen Yates: It is. It's so important. For anybody out there that considers themselves a multipotentialite or someone that has very many interests and different things they want to be doing in different areas, it can be a real challenge, because some people … and I think a lot of entrepreneurs and creatives have this too. We tend to get shiny object syndrome. We get very excited about new ideas and being visionaries and have these great big plans, and for some of us the day-to-day grunt work of bringing those visions into the world isn't so exciting.
For me, yes, I have a number of different projects in different areas that I'm working on. For example, I'm building up my health coaching practice, and I'm creating a number of online programs and eBooks and products to help bring this to the world as well as my one-on-one coaching. I run Yoga retreats, and I teach Yoga classes, and I'm working on building a platform for creating a Yoga movement, as well as I'm an artist, so I'm working on some local books to create travel guides.
All these different things are really fun, but how I choose these projects, how I choose those most important in the moment, is really a process of being in touch with myself and what I know, what I feel called to do in the moment and also what I know will build, what projects make sense to do in what order to create the ultimate vision that I want.
I think it's really important for us to have a one-year vision, a five-year vision, a ten-year vision so that we can see how everything we're doing in our days, every project we're working on, is fitting into that vision, so we're not just creating things randomly, creating courses here, creating products, sales funnels for this and that, but we're creating something bigger, so everything can fit together. That I think is how I'm working now to prioritize my time.
Michael Smith: Do you do that in your journal or a spreadsheet or document? Where do you have all these different plans and different time scales?
Kristen Yates: That's a great question. I'd say right now it's a combination of journaling, for sure. That's where I immediately tap into my intuition is through handwriting my ideas, bringing an artistic element to it. I use colors. I use pencils and markers. Sometimes I'll create poster boards. I actually have posters in my room right now that need to be set up. I'll make these great big visions where I can literally write out and map out visually how I see my different projects sitting together. How do I see my health coaching practice, my Ayurveda teaching, my Yoga work fitting into a great Yoga global movement one day? I'll do that visually.
Then I'll also, I'm a big fan of Google Doc, so I have different Google Doc folders for all my different projects. It's quite a simple project management tool. It's not as fancy as Evernote or people use Asana … or Asana. I don't know. Asana. I should know. I'm a Yoga teacher. I should know how to say "Asana." I think of the project management tool as different from the Yoga Asana.
People have all these different tools. I just like Google Docs, because I can create folders, and I can create different documents for different topics. Spreadsheets are great for creating calendars. It's also, Google Docs is great for sharing. I'm involved in a number of collaborative projects, and I'm able to share these documents with my team. We're able to create changes, and that's saved for everyone to see, so it's one of my favorite productivity managers.
Michael Smith: Yeah, I use Google Docs too for similar reasons.
Kristen Yates: Yeah.
Michael Smith: It's good to have different ways of organizing your projects. I find Google spreadsheets are really good for having different goals and a .. I use the tabs for different time periods, like this week or this quarter or this year. Then I can easily flip back and forth and just see how the goals for this week tie into this quarter.
Kristen Yates: Totally.
Michael Smith: How they tie into the annual goal. That's something I use in a Mastermind I'm in, so we see all of each other's goals for the week, for the quarter, for the year. We call each other on our shit when our weekly goals really are not leading anywhere.
Kristen Yates: That's amazing.
Michael Smith: Yeah.
Kristen Yates: Accountability.
Michael Smith: Accountability is great for getting somewhere. You were generous enough to share some of the pages from your journal, and they're so artistic and beautiful. What an inspiration. You had a page in there where you had your values listed, which I thought was very interesting. You said you use those to help decide if you're going to work on a project or not. I'd love to hear a bit about that.
Kristen Yates: Yeah, that's right. I forgot to fit that into the last question. Yeah. For me, I realized that my being clear on my values, which are basically what's most important to me, to make sure I'm living my optimal life, being clear on those is crucial before I engage with the world.
Michael Smith: Why is it crucial for you?
Kristen Yates: That's a good question. It's crucial because I have direction. It's my roadmap, and it helps me make decisions that align with my highest nature, with my highest good.
Michael Smith: If you don't do that and pay attention to your values when picking a project to do, what's the end result?
Kristen Yates: I end up feeling completely scattered. I feel drained. I feel lost. I feel frustrated and upset, and I'm fighting myself, because I don't want to be doing this, but I have to, and it's draining me.
For example, my values right now that I've identified are freedom, creative expression, love and connection, vitality, learning and excitement. These are my core values right now, and I notice that these change sometimes as we go through life, but these are my guiding posts right now. If I'm engaging with something, and this doesn't just go for projects. It goes for relationships as well. I've had relationships in the past that just felt draining, and if I really line that up with my values, does this relationship make me feel free and expansive inside? Does this help me show up as a free and expansive person? That's something I value so much, is being free and expansive. If not, that's a problem for me.
The same with projects. If I …
Michael Smith: You mentioned relationship, and I think you meant romantic relationship. Does that also apply to when you hire people to do work for you or you pick clients that you're going to work with?
Kristen Yates: Absolutely. Absolutely. Any kind of relationship, yes. This has actually been a huge thing as well is as far as working with clients. I've worked with clients that in that client relationship, and I'm not sure … It's not necessarily the person but just the way that we had things arranged work-wise, the energy flow. It didn't line up with my values, and I would end up … That client work would end up being a lot more work than it needed to be, so it didn't really end up being worth my time, even though I was getting paid. The energetic exchange was so mismatched, because I had to spend so much more energy, because this wasn't lined up with my highest nature. When we're in line with our highest nature, we're in flow. Things come more easily to us. We're more inspired. We're more energized. We're more happy, and we bring better work into the world.
Michael Smith: We get more done.
Kristen Yates: We get more done. We all like to get more done.
Michael Smith: Yeah. I love that idea that … I think everyone's experience, people who work for them or clients that drain their energy, and a lot of us, we'll pick people to work with who feel good energetically, but you've got a system here where you can see, "Okay, I can check off my values and see ahead of time, is this person going to be a good client? Is this person going to be a good person to work for me?"
Kristen Yates: Exactly.
Michael Smith: And help with that. That's wonderful.
Kristen Yates: Yeah. It's a bit of a simple system. It's just like these six things. It's powerful if you're committed to it.
Michael Smith: It's a kind of energy vampire-ometer that you can kind of pull out and think, "Okay, check. Excitement, creativity, joy, okay."
Kristen Yates: Learning, health, vitality, yeah.
Michael Smith: Then you can see, "Okay, they've got five out of six. Okay. We'll see if that's good."
Kristen Yates: Exactly, yes. Yes.
Michael Smith: Or they've got one out of six. "Nah. Even though they're offering me a million bucks, I'm not going to do the work with them, because it won't work out good."
Kristen Yates: So true. Yeah. Exactly. Doing things just for money like this, if it's not in alignment with who we are, I feel like everything comes back to balance. Even if there's that initial monetary gain, if we're expending our energy in ways that is draining us and depleting us, it's not worth it. We're going to fall back in other areas of life, where we might end up losing that money later.
Michael Smith: Or having health challenges.
Kristen Yates: Exactly.
Michael Smith: That's often how that happens in business. People are in a business where they are being drained by people around them or the business projects themselves, and their health declines or their family relationships suffer.
Kristen Yates: Exactly.
Michael Smith: That's the other way that can go.
Kristen Yates: Right.
Michael Smith: It can be directly related back to how conscious we are in our business. By practices like your mentioning of looking at values of of the relationships and the projects, that's a way to avoid that and to keep vitality in all areas.
Kristen Yates: Yeah.
Michael Smith: I really love that.
Kristen Yates: Yeah.
Michael Smith: Are there any other things you access your intuition on when you're picking projects to do? You mentioned you look at values and where they're aligned. Do you get other intuitive information?
Kristen Yates: Yeah. It's kind of simple, but a lot of times I just notice how I'm feeling. I think being aware of how we're feeling in any given moment is really powerful. This has happened to me a lot, where I'll be engaging with something new, and maybe it's not exactly what I expected. Maybe it's not in the field of health and Yoga.
For example, a couple of weeks ago I was exploring, getting to the field of eCommerce. While that doesn't feel like a priority for me right now, while I was exploring it, it felt exciting, and I felt this … My learning and growth was being triggered. I felt excited about it in the moment. I enjoy following just how I'm feeling. If there's energy for something, I trust that and I follow it. If that energy starts to decline … It's a fine line, because we can't accept just energy and happiness to direct ourselves, because a lot of times it's just you have to go with the grunt work, and you have to know … You have to have the higher vision and a "Why" that will get you through the lower energy time.
I think for me this is why …
Michael Smith: I find even the, quote, "Grunt work," I can be excited about it as long as I remember the "Why."
Kristen Yates: Yeah.
Michael Smith: I do other things to bring [crosstalk 00:19:43].
Kristen Yates: Exactly.
Michael Smith: I can ask myself, "What would it take to feel joyful about doing this task? What would it take for this task to go easy and joyfully and successfully?" Then I'll get inspiration. I'll do half an hour of this thing, and then I'm going to take a five-minute dance break, you know? That helps me with it … or whatever the inspiration is.
Kristen Yates: Yeah. Right, because why shouldn't we be able to make all parts of the process energizing fun?
Michael Smith: Absolutely.
Kristen Yates: Being connected to that "Why," that big "Why" is so important.
Michael Smith: Was it Sisyphus who was pushing the boulder up the hill repeatedly … but he enjoyed it, even though it was a bit tedious.
Kristen Yates: Yes.
Michael Smith: Because he had a "Why."
Kristen Yates: You have to have a "Why." Without a "Why," there's no foundation. There's no driving force.
Michael Smith: Without a "Why," there's no "You."
Kristen Yates: Yeah, that's true. Without a "Why" …
Michael Smith: As in "Y-O-U."
Kristen Yates: Just, "Ooh." Yeah. What I notice as well is, at least for me, the "Why" needs to be something far bigger than myself. I think that's why in the moment, just using this concrete example, the eCommerce was exciting as I learned about the process, and I geek out about online business stuff, but I didn't have a "Why" that was bigger than me. My "Why" for the project was earning passive income so I could work on my other projects, like my Yoga and my holistic health business. In and of itself, at the time, my eCommerce business didn't have a big enough "Why."
Right now I've shifted my focus. I got what I needed from that learning experience, and I'm focusing now on projects that do have a bigger reach, even if they don't have … Even if I'm not right away. I'm focused on making a difference and creating an impact that's going to reach far more than my own life, far more than the people that I know, but people that I don't even know yet, people that maybe aren't even born yet. This is what I started to do with my life and my work, and that's a "Why" that's strong enough to keep going through the more tedious parts.
Michael Smith: It's like you swapped out the regular battery and put one of those Energizer batteries in, and now you're the Energizer Bunny, and you're just this, "Keep on going and going and going."
Kristen Yates: Yes.
Michael Smith: Also, with the "Why," it's not just motivating you to get things done and enjoy them. It probably also helps enroll and motivate people you hire to help you and people who would join you in that journey, clients, journalists and other people.
Kristen Yates: Exactly. People want to join a movement. People want to join a cause that has passion behind it, that's making a difference. If you think about the companies that are most successful, they do have a mission and a story, something that people want to be a part of. It's not even having that big "Why" and mission, it's so palpable, but it's almost just the fact that you have one. It doesn't matter so much … Yes, you want to get clear on the exact wording of it and what it is, but just make sure that you have one that's important, that you care about, that other people can get on board with. When you share your message, other people will feel that bigger power than you that's there.
You're not going to get anybody on board with you, whether it's to work as your assistant or to be a client, whatever, if it's just, "Hey, join my business. I'm making it because I want to make money." That's so weak. It's not going to have this life force to attract people to it.
Michael Smith: Yeah. I found with job ads that really helps, to have extra motivation in there and speak, that when the job ad speaks to the person and their passion … I just wrote a job ad for a writer, and I had a phrase in there that said something like, "You write so good that it's not just your mom who tells you you write good, and if you had to stop writing, you'd be taking that secret cyanide pill you've got stashed in your mouth."
Kristen Yates: Yeah.
Michael Smith: It was expressive of their writing. I talked about why the company, what we were doing and why it was important, the writing was so important to us. That I think helps to attract the right people, and then when you have someone good, they're like, "Yeah, this is me. I want to work together on that."
Kristen Yates: Yeah. Yeah. Exactly. You attract the right people to you when you are just so authentic about the real mission behind your work. The right people will come in. Your tribe, the people that are meant to also be working on this mission with you.
Michael Smith: It's both energetic and practical. You can [schick 00:24:21] your energy that will attract the right people, and then also by the way you communicate about your business and opportunities, it will help people come in and be attracted.
Kristen Yates: Right. Exactly, yeah.
Michael Smith: Yeah. Cool. You mentioned you used journaling a lot to connect with your intuition. How else do you use that? You said you use it in the morning to review where you want to go today.
Kristen Yates: Yeah. How do I use journaling? So many ways. I use journaling to capture insights that I'm having, whether it's about life, whether it's about business. A lot of times they're connected. The most powerful, I think, is when you do have insights or stories or challenges, things that come up in our life that we can share with others through our business.
The most powerful experiences that affect other people or that people are drawn to, I think that we've really been through that we can share authentically. I'm just often capturing my own experience of the world. It's just a constant place for me to be creating and vision storming and laying out plans and mind-mapping how things fit together.
I'll keep lists of workshop ideas that I have, retreat ideas, just different topics, different people that I want to be connecting with, so it's just a very … For me, it's a very visual expression of my soul. We all have …
Michael Smith: I just want to add that in this journal is lots of color and diagrams. It's a work of art.
Kristen Yates: Thank you. Oh, I also keep my goals very neatly organized, my journal, of which there are many categories of goals. Yeah.
The main point is that I think it's important for any of us as entrepreneurs and creators to find a system that helps you express what's inside of you and bring it to the outside world, because that's what a business is really. It's something that creates value for the world, something that people are willing to pay for, but you're really bringing a part of yourself as an entrepreneur, something that starts in you, an idea, a seed, and bringing it to that outside world.
Understanding yourself and how you can best manifest that. I have friends, they keep audio recordings. They keep their iPhone with them all the time as do all of us; right? They're constantly recording voice memos, and they go back and they have hours and hours of these little snippets of voice memos, which is where they get their greatest inspiration, walking in the woods. From there, they can create business products and launches and ideas. It's beautiful. That's how they best express or capture their unique inspiration.
Michael Smith: You mentioned a word there, "Vision storm." I haven't heard that before. Can you share what that is for you?
Kristen Yates: A vision storm, yes. For me, it's a more feminine version of a brainstorm. In my mind a brainstorm is what we used to do in school when we would make that web where we put one idea in the middle, and we'd have these different spokes coming out of it, and we would write down all the related ideas. "Brainstorm," in my mind it's very masculine and it's very productive as well.
For me, a vision storm is, it's a way for me to express all of the parts of a vision I'm feeling inspired to create a project. I might get creative with it. I might put on music. I might get into my body and practice some Yoga beforehand. I might have some dance breaks. Vision boards are something, a powerful tool that I've used in the past, to creatively collect the images, the ideas, the words for what I want to create in my life for the next year. It's a very popular thing to do at the beginning of the year; right?
Michael Smith: How do you use that vision board, because I'm not seeing one in the room?
Kristen Yates: I made this when I was home in Seattle.
Michael Smith: Do you have a photo on your laptop or …?
Kristen Yates: It's my Facebook cover photo right now.
Michael Smith: Oh, wonderful. You see it and your friends see it.
Kristen Yates: Yes, exactly.
Michael Smith: That's a great idea.
Kristen Yates: Yeah. It's so important to have a clear vision of what we desire to create in our life. If we just go through life hoping for the best or wishing things will turn out a certain way, we don't have the right to be disappointed when they don't, because we haven't clearly set that intention. If we have a specific desire outcome we want to achieve, whether that's business, in our business world, in our personal life, whatever, it's our job to focus on that to bring that into reality.
If I desire to create a business that has massive impact on the world, bringing Yoga to places where people aren't currently practicing to help raise spiritual awareness, if I want to bring holistic health, whatever … I have lots and lots of visions for my business. It's my job to first envision that in myself and then to externalize it and focus on it and believe it and feel it and feel that already happening.
I just moved into this apartment that we're recording this podcast, and so I don't have these boards up, but normally in my space I'll have posters and things where I'm just writing about the reality I want to create, because it's …
Michael Smith: You could always buy some poster board and …
Kristen Yates: It's in the corner over there. I just haven't unrolled it. I tried to tape it up, but it fell down, so I need to buy some new tape. Yeah, that's the way that I personally do it. Like I said, we all have our different ways. If you're visual, if you're a creator, if you like to create with your hands, how can you do this? If you're more auditory, if music is your inspiration, how can you use that to …? Writing music or playing music or …
Michael Smith: I've seen people who make these little videos and they have music, and it has their creation of their business in it and then all the different things they want to create. It's like a movie vision board.
Kristen Yates: Yeah, that's beautiful. Yeah.
Michael Smith: They get to listen to it. It only lasts a minute or two, and they just watch it every day.
Kristen Yates: Oh, my goodness. That's powerful.
Michael Smith: I know some people who create dance that expresses their goal and vision.
Kristen Yates: Yeah.
Michael Smith: They move their body a certain way, and that reminds them of their vision.
Kristen Yates: Yeah.
Michael Smith: Some people visualize things. We all have different ways. Not everyone visualizes or is kinesthetic or auditory. We have different ways of connecting.
Kristen Yates: Yeah. Some people just do that very well just through meditation. They're just able to visualize what they're creating in their world and to tap into that and sit with it and breathe into it, yeah.
Michael Smith: However you want to create the magic in your business.
Kristen Yates: Yeah.
Michael Smith: You mentioned that you do something to, when you're working on a task, you set the energy in yourself so the task can be successful, which I thought was very interesting. Can you share what you do and what effect it has?
Kristen Yates: Yeah. Pretty much before I sit down to work on anything that I care about in my business, which is everything, because pretty much before I've done work on anything, I want to make sure that I'm coming from a good space, I'm coming from a space of inspiration, of natural energy, of bringing my best self to the project.
How do I do that? It starts with the morning practices. It starts with nourishing my body. It starts by making sure I'm eating the right kind of food. For example, I wouldn't sit down in the morning and completely starving, chug a cup of coffee, which would make me jittery as all, whatever, and expect …
Michael Smith: Scarf down a few doughnuts.
Kristen Yates: Scarf down a few doughnuts, yeah, and expect to do my best work. Especially, let's say I've had six hours of sleep and not enough, and I'm just not … I'm feeling stressed for time, because I've got a deadline with one client. That's not going to be my best state. I'm not telling you I'm perfect. No way. I have probably done that exact scenario in the past week, but it feels terrible. That's not the kind of work that we want to be bringing to our business. It starts with self-knowledge. It really starts with …
Michael Smith: Why? Let me just … Why don't you want to bring that kind of work to your business? I agree, and I just want to dig into that.
Kristen Yates: To me this is way too, I don't know, fluffy, but I feel like it creates an unsteady foundation, that if we can really show up to our business in a solid, inspired, whole way, think about what that's creating for the project as it evolves. We're coming every day from a really conscious place. We're able to strategize more clearly. We're able to see and understand how things, what steps need to be taken. If we're coming from a place where we're nourished, where we're whole, where we're rested, where we're feeling good, where we've gotten our movements in, we've exercised, we've maybe had our little dance party, we feel happy, we're listening to our favorite jams. We're going to sit down, we're able to see things more clearly and build a better foundation for the business.
Sometimes if I'm sitting down and I'm not in this good space, I'll just start working on something that doesn't really matter. I'll just be twiddling around with the design of my website, or I'll be sitting trying to write an email for my newsletter that's just, and just struggling with it, and it doesn't sound like me, and I get frustrated, and I realize I wasted two hours, and I'm hungry, and it's just probably just need to scrap that email anyway. If you come from a more clear space, you can just create better work.
Michael Smith: It creates more space and time for creating, taking some time to connect with yourself, and then consciously pick how you're going to do a particular task, actually can make it go more efficiently than just leaping into it?
Kristen Yates: Totally. I can't tell you how much time I've wasted when I was trying the old method before grounding in first. Time is wasted, because I would do work that I just have to end up scrapping. I don't like it later, because it wasn't good.
Michael Smith: It sounds like you get better work by doing this, and you also feel better about yourself, and you're healthier. I'm also imagining that it impacts other people better. If you write that email newsletter from that place of consciousness and joy, more people interact with you through it.
Kristen Yates: Yeah.
Michael Smith: Have you had that experience?
Kristen Yates: Definitely, yeah. Other people can feel your energy when you bring that to your work, to your connections. If you're writing an email, if you're speaking with someone … Especially with connections, it's important to bring our best selves. That doesn't mean we have to be perfect. It doesn't mean we're presenting this model of ourselves as 100% perfect. No. Sometimes writing in that email, a palpable struggle that we had to get there that day. The challenge it was to sit on the Yoga mat and dedicate to that practice despite the stress and all the other things going on. That's something valuable that people can connect with. It's authenticity. It's not needing to be perfect, but …
Michael Smith: I've even heard of people leaving spelling mistakes in emails, because that was how people really write emails. They sometimes are not totally perfect English. By making an email that goes out thousands to people feel like they were writing to that person individually produces better results, which it's kind of interesting.
Kristen Yates: It does, yeah. It does, because people want to connect with humans. They want to connect with humans, entrepreneurs, that are on a mission. They want to join that mission, and they want you to connect with them as a person. Showing that humanness is the best thing that you can do in your business.
Michael Smith: You had a great term for this. You called it, "Conscious hustle."
Kristen Yates: Yeah.
Michael Smith: You're getting things done and you're being conscious.
Kristen Yates: "Conscious hustle," yeah.
Michael Smith: I love that.
Kristen Yates: It came up in our conversation, and it came up organically. As I mentioned to you before, it's actually a good friend of mind, Daniel [Finity 00:36:53] …
If you're listening, Daniel, a shout out.
This is actually something that he embodied in his business as well, and it's a big inspiration is I was able to work with him and his business partner last year and really learn about the conscious aspect of hustling, like, yes, we're building businesses. We have a drive. We have a fire. We're hungry. We want to make an impact. We want to create an audience. We want to create a tribe. We want to create a movement, and we want to earn money, because this is value.
When we are in flow of abundance, we're able to give back more. There's nothing wrong with that. That's absolutely a beautiful thing. We're hustling, but we're doing it in a way that connected with truth and our authentic nature. This connected with the people that we're serving. That's what "Conscious" is to me. We're connected with the people. We're not connected with things or money or outcomes. We're connected with humans.
Michael Smith: That's where I think a lot of businesses fall down. They forget that connection of consciousness. It can sort of travel along for a while, but eventually it can fall apart. I forget which car company did that thing where they lied about the emissions thing, and then they got into a lot of trouble, and then people weren't buying their cars. Getting away from your values and your consciousness can cause problems.
Kristen Yates: Absolutely. Trust is so key.
Michael Smith: It's just less fun.
Kristen Yates: Yeah, exactly. It's so much less fun, yeah. Fun is massively important.
Michael Smith: Yeah. We talked a bit about the other day, about being sensitive to other people's energy. Can you share your experience with that in your business?
Kristen Yates: Definitely. As I mentioned before, I'm someone who does have a lot of different projects and ideas going all at once. Part of that is because I'm very sensitive to energy of others. Something that happens for me is, if I'm speaking with someone about what they're working on in their life, after two minutes of talking to this person, if they had any degree of passion for what they're doing, I've convinced myself that I also want to do this thing, because I get so wrapped up in their passion for it.
This summer I met a guy in Portland who was a ceramic artist. That's what he did with his life. He made hand-thrown pottery. After the talk, I was convinced I wanted to give up everything … not give up everything, but I wanted to spend a good deal of time at the ceramic studio making pottery, maybe trying to make a business out of it. The next day I woke up. I was like, "Well, I don't actually want to dedicate my life to ceramics," but it's interesting to notice, so I'm picking up other people's energy and passion and excitement.
That is something that I'm using as a benefit of my business, as I coach people to thrive in their life, to create more energy, to create more health, to bring their visions to life, to excel in their life through Yoga and holistic health practices and everything. I want to use this ability to understand people's passions and pains as well, to help them create a life that they actually want to be living.
It can also be a detriment being very sensitive to other's energies. When we receive criticism in our business, when we see other people doing things differently … For me, I have to be very strong in what I'm doing and know that this is my right way and not to be swayed and try other things just because someone else is trying it …
Michael Smith: Does that come back to your morning ritual for help you be strong and hear criticism and it's not going to personally affect you? You can take in what's positive and let go of everything else?
Kristen Yates: Yeah, I think so. I'm definitely nowhere near guru status at this point. I'm very affected by criticism from others and different opinions and ideas, but, yes, it does come back to self, to grounding.
Michael Smith: Maybe if some of those gurus from history had had little Amazon review things on their latest book, they might have been a little bit …
Kristen Yates: Right. Yeah. It's difficult with all this feedback coming in all the time. We can use feedback to our advantage. Feedback is great. It means our work is having some impact on the world and return, we can understand what impact that is, whether it's positive, negative.
Michael Smith: I think sometimes when we have a bold cause or movement that our business is putting out into the world, it can polarize people. Some people become raging fans and other people become very critical.
Kristen Yates: Right. I think that's a beautiful thing. This is a quote from someone, but it's something I believe in. "If you're not pissing somebody off, you're probably not doing something … You're probably not standing for something very important." Any important cause or movement, like you said, is going to elicit naysayers or the people that don't like what you're doing. That's because if you're standing for something that's very charged, that has a lot of meaning …
Michael Smith: Yeah.
Kristen Yates: It's very important to understand that. It's very important to understand who are your people and who aren't your people. When building any business, when creating your niche, when you're identifying who your audience is, you also have to identify who your audience is not.
Michael Smith: Yes. Yeah, because otherwise you'll be having a diluted message that neither attracts the ones you want nor repels the ones you don't want.
Kristen Yates: Exactly, yeah. That's been a challenge for me in my business, to be honest. I'm still in this process of identifying who do I serve, who do I not serve, because I do tend to want everyone. I'm realizing that does create a bit of a diluted message. That's not a business. That's a hobby maybe. A business is something that serves a specific group of people that have a specific need.
Michael Smith: Because you can serve them better and more deeply by doing that.
Kristen Yates: Yep, exactly. You can speak to them where they are right now.
Michael Smith: They can find you. It's such a noisy environment to be able to find things that can help us in this world, because there's so much email and social media and advertising, that if you're hoping to reach me, you've got to have a super clear laser focused message that, yeah, I'm helping your kind of people with the kind of problem you've got right now.
Kristen Yates: Yeah.
Michael Smith: Then I'm going to go, "Oh, yeah, I'm going to pay attention to that." If we put out the diluted message, "We help everyone with everything," it's like no one's going to hear that.
Kristen Yates: Right. It's so noisy out there. You really have to have a targeted, pinpointed, strong message to a group of people …
Michael Smith: Like an arrow you're shooting into the crowd, and it's going … We don't want to kill the people, but it's targeted.
Kristen Yates: It's an arrow of healing, the arrow of goodness, that you're trying to shoot the right people with it.
Michael Smith: Yeah. Is there anything else you'd like to share about using intuition in your business?
Kristen Yates: Just I think that it's possible and really necessary to bring intuition into your business, no matter what your business is, whether it's a product business, whether it's eCommerce, whether it's a corporation, whether it's a one-person business or a thousand-person business. Bringing intuition and very conscious leadership into that business, into that venture, is what's going to help it thrive.
It's like we mentioned before, if you want to create something with a solid foundation where people are going to be, want to be a part of it, not just coming to work everyday or working for you because they feel like they just need the money, it comes from you being connected to your heart, connected to your mission, your big "Why," and making sure that anyone that's related with your business, your clients, your staff, et cetera, is also connected to that "Why" and that you bring the right people in, and being very selective about who those people are in some way, making sure that they're really there because they connect with that mission.
Michael Smith: Yeah, because otherwise they will dilute the mission. They'll dilute the "Why." If you have clients who aren't really into the "Why," it's going to dilute how your business operates. If you have staff who are working on the business who are into that, again, it's going to dilute the energy of the business.
Kristen Yates: Exactly.
Michael Smith: It just won't be so effective.
Kristen Yates: Yeah.
Michael Smith: It won't work as well either.
Kristen Yates: Right. Right. Yeah. Yeah. So true. I think the last thing, just being open for things to change too. As we allow our intuition to guide our business, we don't always understand when things start to shift. We might not understand the whole picture right away, but trusting the flow and trusting the evolution of our business, that is going to evolve as it needs to. As long as we're open and connected to ourselves and connected to that mission, as we said, that it will grow the way that it needs to.
Michael Smith: Yeah. I often feel a successful business is not so much that I am creating the business. It's more the business is flowing through me and the other people involved to come into the world. That's an alternative way to look at it. Then we don't have to understand why intuition is saying you need to have lunch at this restaurant, because you're going to meet … What you end up having, you end up having some coincidence happens, and it works out.
Kristen Yates: Always, yeah. Beautiful, yeah.
Michael Smith: How can people find you, Kristen, if they want to connect with you more?
Kristen Yates: Yes. You can find me online at my website, which is ArtOfWild.com. I'm also building a personal site, which is my name, KristenYates.ME, and that's just going to be a listing of the different projects that I'm working on. In the future, there will be my Yoga project that I'm working on will be up there, and some other things. You can find me at both of those places online.
Michael Smith: Great. Thanks so much for being with us today.
Kristen Yates: Thank you so much, Michael. It's been such a pleasure.