Emil Goliath talks about "Intuitive Health (Does It Really Matter?)" in this episode of Intuitive Leadership Mastery with host Michaela Light.
Show notes
Can you be entirely intuitive and succeed with health
Vs strict protocols and logic
Health divide in society
Obesity and chronic disease sick vs biohacking and longevity protocols
Changing habits
Hacks
70% of disease comes from lifestyle
Intuitive health
Your health is your business and gives you the freedom and energy to create and enjoy your business
Hustling vs working smart
Life game components
Wealth

Health

Happiness

Spiritual meaning of your work

Travel and enjoying life
Lifepath intuitive path from limiting rigid brainwashed job to limitless total adventure entrepreneur
Spat out of the system at 65

NHS big employer – 5th biggest in the 

1.7 million workforce – one per 100 citizens

The effect of lack of sleep 
IBM Watson vs Intuitive medicine 
Offshoring of radiography

Remote surgery 

Robotic surgery 

Video consultations
Self-responsibility vs victim mentality of health
Exodus of doctors
Health measurements
Happiness tracking 

Body fat

Blood markers
The effects of blame, guilt and shame on your health
Bad

Secondary effects on sleep, eating etc

Then are schools or businesses healthily?

Consumer society

Our political system
Not following news
Why are you proud to use your business intuition?
WWIT to make business intuition more openly used this year?
Mentioned in this episode
Podcast: Play in new window | Download (Duration: 1:20:35 — 73.8MB) | Embed
Subscribe: RSS
Bio
I originally trained as a doctor, graduating in 2011 but throughout my time in university, I also held an interest in fitness and nutrition.
This manifested as a number of gym qualifications, a sports science degree and a few years of experience working in a gym during my medical degree and I participated in a wide range of sport as well including rugby, strongman, MMA, and bodybuilding. 
This all took a back seat when I started to work as a doctor but within a few years, I realized that we were working the wrong way round. I didn't want to catch people after lifestyle diseases had developed. I wanted to prevent these horrific illnesses from developing in the first place, and this could be achieved through nutrition and exercise.
So I left full-time medicine in 2015 to pursue business ventures and to elicit a greater change than I could as a single doctor.
This journey has taken me all over the world and through multiple learning experiences including a gym concept in central London that didn't take off and a fitness apparel brand that failed after a few years.
It's certainly not all been negative however and I've authored a book, appeared in multiple publications including Men's Health, the Guardian and Telegraph and Men's Fitness, I've set up a coaching company, lived in South East Asia for 7 months and launched a supplement brand in the States.
Photo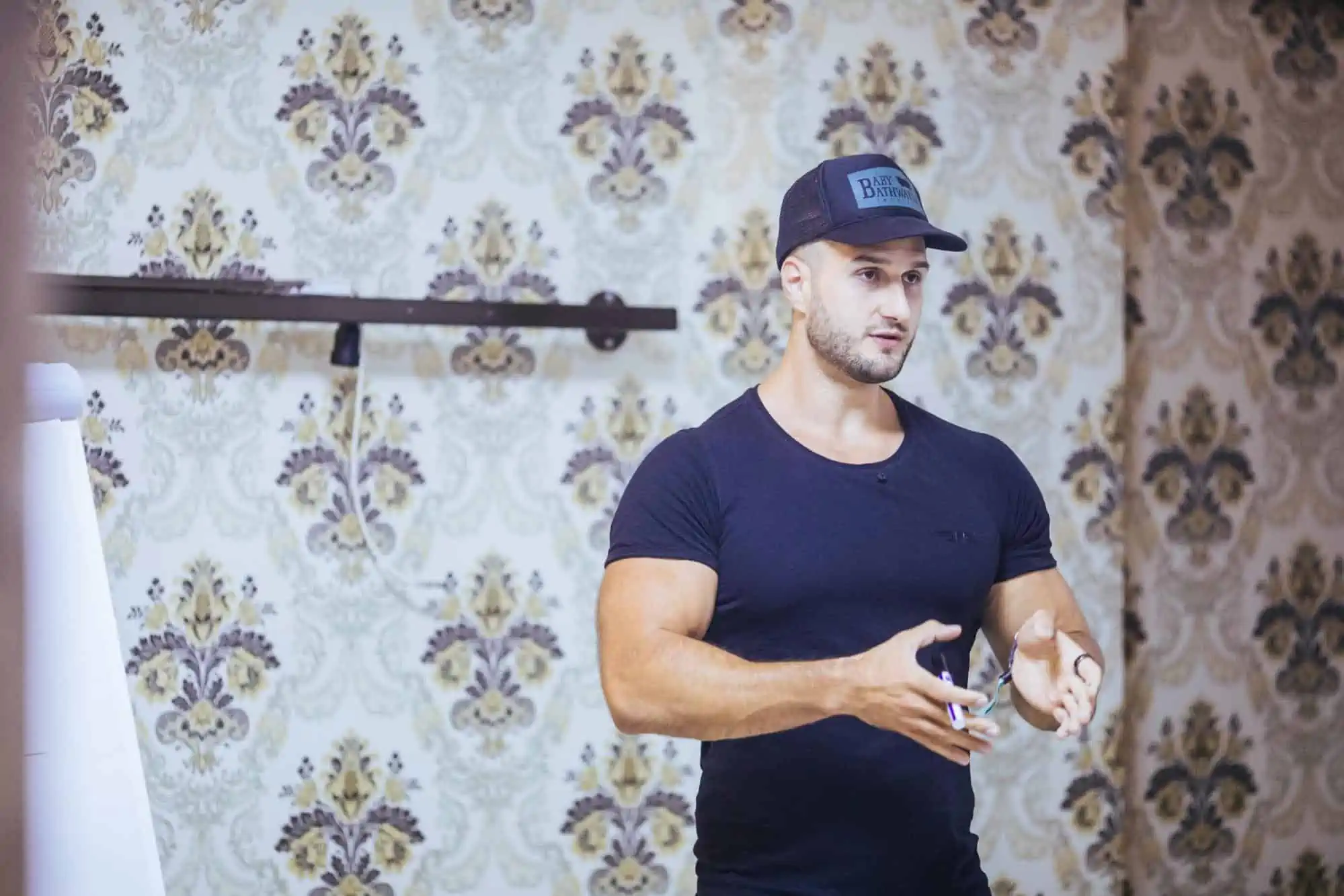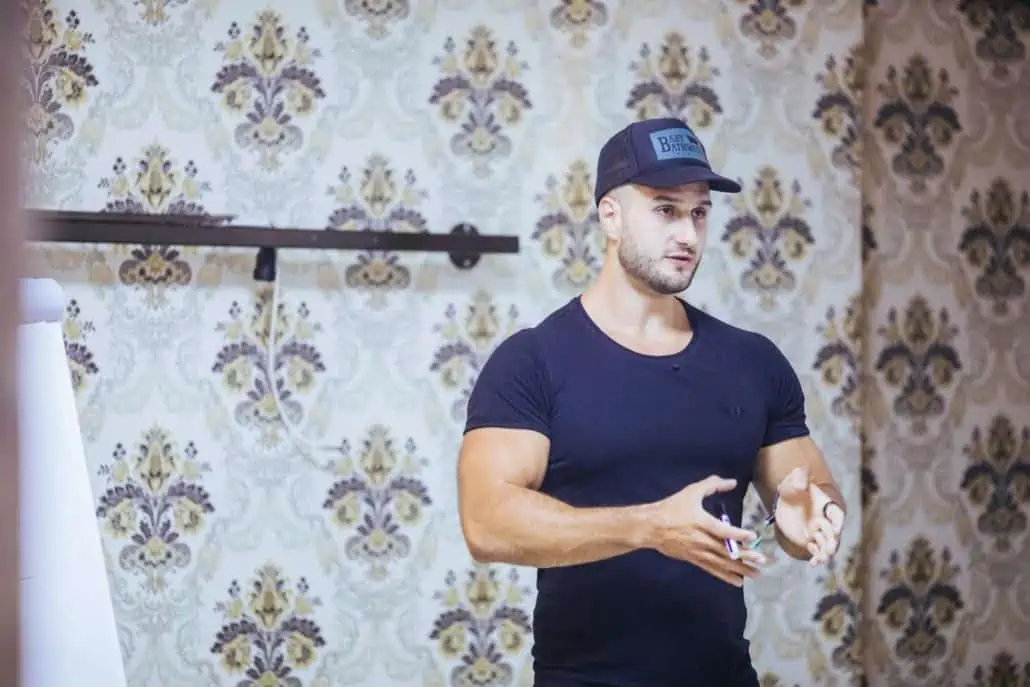 Links
Interview transcript
Michaela Light:                  00:00:00               Welcome back to the show. I'm here with emo, Goliath and we're going to be talking about intuition and your health and he's amazing business empire. He's created and healthy escape day, somewhat brainwashed job, which we're going to tell you about is actually a highly sought after job, but it wasn't doing it for him and he's traveled the world and uh, set up a whole coz coating business coaching business and a written a book and all kinds of other stuff. Started a nutrition supplement company as well. Very impressive. So welcome, emo.
Emil Goliath:                      00:00:37               Thank you so much for having me on the show and that very flattering introduction. I'll take that [inaudible]
Michaela Light:                  00:00:42               now I hear an accent there. It sounds like you might be from Serbia.
Emil Goliath:                      00:00:48               You can detect that accent then I will, I can press it
Michaela Light:                  00:00:52               sounds like you're from England, but
Emil Goliath:                      00:00:54               yeah, no, I was born in Serbia. I came over to the UK when I was two, so 30 years ago now.
Michaela Light:                  00:01:01               30 years ago. Wow.