You can listen to the podcast and read the show notes here.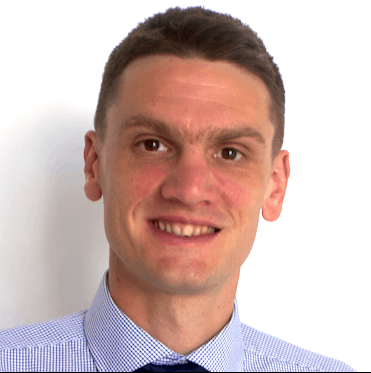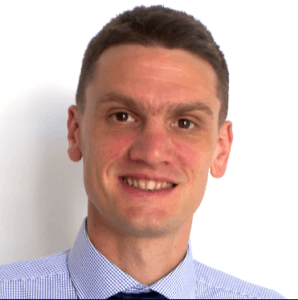 In this episode, I spoke with Russell Smith.

Michael Light: Welcome back to the show, I am here with Russell Smith, content marketer, tea lover and passionate side project creator entrepreneur and in this episode, I am going to be talking about how a large explosion in his hometown in China in Tianjin, if i am saying it right. I think I got it right there.
Russell Smith: Tianjin
Michael Light: You probably remember it, it was in the news. It totally blew up the whole port and you were only 900 meters away from it and it woke up Russell's intuition, we will talk about that in a moment. That led to a journey across China, 2,800 kilometers away to a town, little known, called Dali and that is where this side project eventually started, after enough messages from Russell's intuition that kicked in.
He also had to overcome his mind telling him, "You should only focus on one thing in your business, just do the work even if it is a bit boring." When he really wants to do this side project that is more joyful. We are also going to learn in this episode why being comfortable is important in picking the right tea leaves. Also, about different ways you can access your intuition and how Russell accesses his intuition and his now or never moment with his side project. The importance of clear space and time in your life and business in order to hear your intuition, as well as how Russell deals with being so empathetic, even though he meets so many clients and has people working for him and he picks up all their energy. Welcome Russell.
Russell Smith: Thank you very much, pleasure to be here.
Michael Light: You mentioned … I remember this in the news, this explosion in the port of Tianjin and it totally blew things up, probably killed a few people and you were only 900 meters away, you and your wife?
Russell Smith: Yeah, we were … If anyone has seen the videos, then in all the videos, there is a few tower blocks silhouetting the sky behind this explosion. We were in there, we were on the 13th floor, [oval 00:02:49] floors watching [crosstalk 00:02:53]
Michael Light: … the 13th floor?
Russell Smith: Well, I won't be doing it again, that is for sure. We got blown up, we were in the middle of the explosion. It was very confusing at the time and it is the only time I truly thought, I truly thought, "This is the end of my life." I remember … I had pictures in my mind of the tower falling down, everything was in slow motion, all the windows blew out, the lights went off, the hot wind was whipping through the room and it felt like the building was falling down.
I remember thinking, pretty much just thinking, "Hmm, that is kind of a shame. I am not quite ready for this, but this is it." Then, all of a sudden, there was no noise anymore, I was still alive and, long story short, luckily we escaped down the stairs and absolutely unharmed, a couple of scratches, but it was a wake up call for sure. First time I had to face any kind of emotion like that.
Michael Light: Did you get … Is there some message you got from your intuition from this near death experience?
Russell Smith: What it [crosstalk 00:04:11]
Michael Light: … wake up your intuition?
Russell Smith: I have always been in tune with my intuition of the knowing, the deep knowing. Usually, when I make decisions, I know what is right but the very, very, very clear message after that, I think a lot of people would have the same message, was, "I don't want to die here. This is not … There is better places for me and there is things I want to do and it is time to embrace those thing."
Michael Light: It made you pay more attention to your intuitive messages. You had already got messages from your intuition but now it is like, "Yeah, I really need to listen to these."
Russell Smith: Yeah, and especially towards doing things that are fulfilling. The work I was doing at the time was building websites for Chinese companies, that is why I was near the docks, a lot of manufacturing companies, export companies, quite dry. It really made me think, "There are other things in like, especially things I am passionate about, things I would like to put into the world, it would be very much a shame if my life ended when all those things are just pipe dreams." I think it just pushed me further along that path, that was the beginning of chasing a business that I am more passionate about.
Michael Light: You ended up moving 2,800 kilometers across China, you almost fell out of China. You can't really travel much further in China from … Just so people know, Tianjin is right next to Beijing and you moved almost to the Myanmar and Thai border in the mountains in Dali.
Russell Smith: Right. I like to say it is about [crosstalk 00:05:56] far away from Beijing that you can possibly be while still being in China. We are very close to Myanmar, very close to Thailand, Laos an Vietnam actually, so I feel like there are all of these emergency exits just in case I need them.
Michael Light: Just in case there is another explosion.
Russell Smith: Exactly. I vowed I will not live above three floors ever again. I don't particularly like living away from, I guess, the earth anyway. I like to sleep much more close to the earth, it feels much more natural. That was defining fact, never again, no way.
Michael Light: That is great clarity. How did you are intuition nudge you towards this town because I know it was really important that you actually ended up there, but you didn't really know why you were going there when you went there, it sounds like.
Russell Smith: We were looking for places because as much … Me and my wife, my wife is Chinese, so we do enjoy living in Thailand and other countries, but there is always Visa issues, you always feel like your traveling, but we want a stable place to live so we do look inside China because I have got residency there, she is obviously a local. We are always looking around, I can't really find the right place, but there was something about Dali.
It ticked a lot of boxes. It has got very clean air, the air comes from the Himalayas, it is not part of the same kind of ecosystem as the rest of mainland China. The air is coming down very clean, the water is very clean and there were a bunch of signals. For example, a long time I have wanted to learn, or continue learning, jiu-jitsu, and then I found out there is a jiu-jitsu school in Dali, which is a strange place for a certified Gracie training center.
I just thought, "Well, that is interesting," and I contacted the guy and he is very enthusiastic and I have always been a tea lover for a long time and Dali happens to be an ancient, an old trading, very central location on the tea trade route, it is a very location for tea. Yunnan Province is, by most accounts, the birthplace of tea, or at least the refined tea culture coming from there.
All these things just kind of stacked up and I remember there was one day where me and my wife just casually said, "Well, how about Dali? We could move to Dali." Then, "Sounds a bit crazy. It is out in the mountains, it is a quite a bit far from everything." Once the idea was set, it kept coming back and it kept coming back with more frequency and there is the jiu-jitsu school and, "I do like tea and the air is clean. I am not sure the internet is so good. It was a big roll of a dice actually, the move was quite a roll of the dice, but it really paid off actually and I am very happy about taking that chance.
Michael Light: At the time, you didn't have a side business, you didn't even know what side business you might end up with and you were … This town ticked some boxes and you were interested in the jiu-jitsu school there. Tell me about this jiu-jitsu school, it had been there for a long time or what was the …
Russell Smith: It hadn't been there for very long, it had been there for a few months. Less than a year and it was a very strange location. Gracie jiu-jitsu is a very world famous system of jiu-jitsu and at the time, it was the only certified Gracie training center in the whole of China and it is out in the middle of nowhere. I think they only had a handful of students. Actually, one of my friends previously visited there. He didn't know there was a jiu-jitsu school, he just said, "Man, there is this jiu-jitsu school in Dali. It is really weird, but it is kind of cool." Since he said that, it stuck in my mind and the strange thing was, I trained there for three or four months and actually achieved my first belt and, almost immediately, the school closed down and it is gone now. It is not there today.
Michael Light: Wow, so this is one of the things that attracted you there, to go to this particular town. You could have gone to any town in the west of China that was far away from the pollution.
Russell Smith: There are several others, yeah.
Michael Light: It is almost as though your intuition conjured up this jiu-jitsu school for a few months just to kind of entice you into moving to Dali. Then once that thing's job was done, it could go away.
Russell Smith: Poof, it is gone. Who knows, who knows. Isn't it strange though?
Michael Light: Yeah, well life moves in strange ways. You still had your content business and you were hearing messages from your mind, rather than your intuition, telling you to stick to it even though you weren't really … It wasn't really giving you the full measure of joy, bit boring [crosstalk 00:11:23] more about that.
Russell Smith: Sure, so my content is the main business, it has always been there since day one, I have been working online. It worked from the beginning, it made me my money, I became financially independent. It is fantastic really, changed my life. My motivation for that kind of business is very up and down. I have two or three days of being very passionate and then I have three or four days of not feeling passionate. My plan, at that time, was to really focus on the content business 100%, increase the value of the services, make it focus on recurring revenue packages, outsource more of the research and the work that goes into it.
This is my main focus, I decided to do that and it is a very logical decision and I agree with it. I still agree that if my main goal is go grow that business, then what that business needs is 100% focus, if that is my goal. I still agree with that. When this opportunity to build a new business came up, then the mind's decision, the intellectual decision, I feel is, choose one. What is is to be? Obviously the content business is what pays the bills. Intellectually, I felt that i should choose that one.
Michael Light: When you say pays the bills, you are talking about the bills in dollars and cents or whatever currency you collect the money in. What about the bills in terms of satisfaction and joy, was it paying those bills?
Russell Smith: Well, I have to answer yes, because it gets me the result that I want, it gets me my life, it pays for the lifestyle, it pays for my flexibility to move away from towns where there are explosions and move to places in the mountains. From a gratitude standpoint, of course, fantastic. However, the turning of the gears, I would say, is not extremely happy, it is not an amazing … I didn't feel like I am extremely happy to do those things. I think the comparison that we are drawing, because we have spoken several times, is that since I have been doing the tea company, which I did decide to start, it is extremely pleasurable to do those things.
I wake up in the morning and it doesn't feel like work. It is like, "I can't wait to see if I have got any emails, I can't wait to reply, I can't wait to go the extra mile to write a handwritten note, to design the packaging. Every single thing that happens in that business, feels like pleasurable creation. It doesn't feel like work at all so this is the comparison I think were meaning to draw there.
Michael Light: Yeah. Maybe this business … If you look at the profit and loss of your tea business, maybe the dollars are not as big as your other business, but if you look at the profit and loss joy account. How much joy does each activity in this business bring me, what activities drain my joy? It sounds like you have got an outstanding profitable winner there.
Russell Smith: In terms of joy, absolutely. Yeah, I fully agree.
Michael Light: Yeah. How did you … You were in Dali, how did you decide to start this business with the tea?
Russell Smith: Well, I have been thinking about selling tea for over two years. I remember I had a call, kind of of a mentor call, with a guy named Kevin DeWalt and, straight up, he asked me a question. He said, "Russ, if you could do any one thing, if you could just choose something right now, to be doing with your life, what would it be?" Without hesitation I said, "Sell tea. I want to sell tea." That doesn't require thinking for me. He said, "Okay, imagine there is this cake of Pu-erh tea in front of me, sell me that."
I simply couldn't and I know why and I know why I didn't start a tea company, is because this particular hypothetical cake of tea, I don't really believe I that tea. I don't actually that he should buy that tea from me. There is no particular USP or reason why he would buy this cake from me. I would actually prefer to sit down with him, talk about Pu-erh and help him find a reliable distributor.
I really would because I like tea that much. For two years, this was my thinking, I don't see why anyone would buy tea from me. The difference with this situation of why I know I have to grab this situation is because I had the opportunity to go to a tea plantation in Dali. It was very fortuitous, my wife made the introduction, I was actually fairly reluctant to meet the guy because I was very busy with my job and I didn't have time and I complained. There I was and I went and the tea was absolutely fantastic.
I went out to this plantation and it is the best tea that I have found for my own personal drinking. It ticks all the boxes that I personally would like in my tea. Most importantly, it is clean. The plantation has never been farmed before, the plantation covers the entirety of one mountaintop so there is no runoff, there is no other farms that could interfere, and the climate there is incredible. The wind comes from the Himalayas, incredibly clean, the water comes from the mountains there and, that said, these are all good things.
There is an added bonus which is the guys in that plantation are actually from Taiwan and Taiwan has very nice high mountain Oolong tea, which is not a typical tea that would be Yunnan but these are processing Taiwanese varietals in Yunnan and this is kind of like my favorite tea from Taiwan is being processed here in incredibly clean conditions, so tick, tick, tick, tick, tick, and it tastes fantastic.
I taste the tea and I think, "Okay, this is really some tea that I want to drink myself." Then I sat down with him and started to talk. The way that they talk about the tea, I was very surprised because I hadn't heard a lot of Chinese guys talking this way and what they say is, the very, very first consideration that they have is no chemicals at all. The plantation is biodiverse so there is other grasses, there is other trees, we have got apple trees, pear trees, walnut trees, we have got birds and insects, whereas a lot of plantations would kill the insects.
They would kill the other grass and just focus on the tea trees, let them grow big and strong but because of the chemicals they use. These trees are left to fend for themselves, as it were, with a bit of healthy competition. When trees die, they let them die because they think, "Well, that tree wasn't strong enough to survive on its own so we don't want to make tea from that tree. Why would we want to drink weak tea?"
Which blew my mind when I heard them talking like this, I think, "I agree, I really do. This is fantastic." This is the first consideration, it must be clean, it must be genetically strong. The second consideration is, "When we prepare the tea, when you drink the tea, does it feel comfortable, how does it feel?" That really speaks to me because I am very big … I feel my way through life and a lot of people I know, when they drink high end tea … At the beginning when you drink tea, you focus a lot on the flavor and the fragrance, but when you drink tea for a longer time, you begin to focus more on, "How does this tea make me feel?"
When you choose a tea to drink at a certain time on a certain day, I am looking through my collection thinking, "What is the feeling I really want to get from drinking this tea?" Their big consideration is, "How does this tea make me feel, does it feel comfortable, does the tea make me feel good?" I just thought, "I am so glad that that is their number two priority after being clean."
Number three priority is then, "How does it taste? How does it smell?" Which, for a lot of plantations, that is their number one priority at the cost of the environment, at the cost of their own personal health, chemicals in the tea. I think that is actually a problem in a tea industry because tea is such a popular drink and the chemicals it takes to grow all this tea for global consumption, I think it is quite an unsustainable industry actually. This blew my mind.
Michael Light: Wait.
Russell Smith: Yeah.
Michael Light: If I am just getting a bag of Lipton Tea, it probably was grown using chemicals in a non-sustainable way that is polluting the water and the tea plants aren't really cared for, they are kind of treated like slaves to be harvested.
Russell Smith: I would say most likely, yeah.
Michael Light: That sounds kind of uncomfortable to drink, now that you mention it, I never really thought about it before. Lipton Tea flavor is okay, but it would be like buying three dollar red wine vs a connoisseur wine, it sounds like there is a whole high level tea drinking culture I am missing out on.
Russell Smith: Well, the wine comparison is pretty good actually because the wine … When they process the wine, a big consideration is what they call terroir or, in Chinese, [chi ho 00:22:10] which means the whole environment. Everything in the environment, the nutrition in the soil, the air, the water. That is why you have very famous wines from famous regions and it is very much with tea actually, with growing tea leaves.
Michael Light: You came to your now or never moment, can you tell us a bit about that?
Russell Smith: Well, when I found the tea plantation, my honest goal was, "I want to drink the best, cleanest tea that I can find." I went to find this tea and I sat there and I actually visited two times and I talked to the guy and I made friends because it is like my personal stash, I want to get right to the source and know that I have got the best tea available on tap for myself.
It was when I sat there and I listened to him saying these things, I just thought, "This is … What they are doing for me is they are listing my business USPs, I should be taking notes." I am thinking, "This is the sales pitch I have ever heard by these casual guys sat around the table just explaining how they process tea." It just came to me, every single … You know when a picture comes into focus and you just think, "Every single piece is there, right now, to sell tea. This the tea, this is the location, these are the USPs, this is the tea."
When I was on the call with Kevin DeWalt and he said, "Sell me this Pu-erh cake," and I said, "I can't, I can't sell you that cake. There is nothing in that cake, I don't necessarily believe that you should buy that cake." When I sat there drinking that tea, I thought, "I believe that everybody should drink this tea, I would love my friends and the people I don't know to drink this tea." Of course that conflicts because, probably a week or two before that, I had made a strict decision I was going to do the content business.
I am in a mastermind and I remember my specific goals were, "complete this autoresponder, complete this client work." I really talked it out with the guys and now here I am and we end up in that situation and my head says, "No, be strict. Stick to the plan, stick to the content business plan. You have made a commitment, it is guaranteed money, it will work, there is no risk and the wheels are in motion and focus because you have to focus." I do believe that still, even to this moment, I do believe that. Yet, the more feeling side is just saying, "This is absolutely it. If you are going to sell tea, this is it and this is the time." Then a decision has to be made.
Michael Light: Why was it a now or never feel for you?
Russell Smith: This is where I just absolutely know that all the pieces are aligned. I can't really put an intellectual mind, I can't say exactly intellectually why it has to be now, but I am absolutely sure, if there ever was a time, that the option for me of entering the tea market and achieving that dream of selling tea and that is what I do with my life, there is no question, I just feel it.
When I use my intuition, when I feel, I make feeling decisions, it is like the first part is the whole picture comes into place and I don't necessarily see all the details. Although, if I do zoom into the details, they makes sense intellectually. Such as the USPs, such as the reasons for selling it, this kind of thing. I feel if I take more of the zoomed out landscape snapshot and everything is crystal clear. Then I can see the path.
Michael Light: Is that how you hear your intuition? You get an inner knowing that, "Yeah, this decision is right," or, "This decision is wrong?"
Russell Smith: Yeah, it is a knowing, it is a clear mental visual picture. It is a knowing that no matter which mental acrobatics you perform, say I am going to sell this tea and I go home thinking, "Come on man, you made a commitment to the content business." You lay in bed at night just thinking, "Is this really … Nah, you should do this, you should do that." Every time you go off on this mental escapade, you come back and the knowing inside is like a core unmovable, unshakable … It is like it is already in motion, it is happening, you have to accept it and move with it. That is how I feel anyway.
Michael Light: That sounds like a useful way to get your intuition, that you just have an inner knowing, that this client is a good client for my business or this one is not good or this hire is going to be add profit and joy to my business and this one won't.
Russell Smith: Well it is interesting, that is why I am quite glad you have this podcast actually, because I think it is really interesting to combine the intuition with business decisions, it is not something I am so used to. I have used it more in the past for, say, relationship decision. Very much so for relationship decisions and moving. I have lived in Thailand, I have lived in China, I have moved around quite a few places and I have used my intuition for that.
Usually when I make a decision about that, as soon as the question is asked, I know, deep down I know the answer. Then I do the mental evaluation. If some is very important, to weigh out the costs and the reality. Almost without fail, I come back to original knowing and it doesn't change. Usually it has been a good decision. There have been times I have gone against my judgment and they were mistakes.
Michael Light: When you went against your intuitive knowing, those turned out to be mistakes. I am kind of curious, when you moved to the 13th floor of that apartment building in Tianjin, you had the explosion in, did you check in with your inner knowing on that one?
Russell Smith: Here is the thing …
Michael Light: Or was that purely mental analysis?
Russell Smith: I can honestly say that almost every single day that I got in the elevator, I looked at 13th floor, I had to press the button 13. I don't even know where this idea of the 13th floor comes from, it is some horror movie, but I have got no idea. Every time I did … I think a lot of people would be like that, I can't really claim that as an intuition, but I have lived there for three months and every time I just thought, "Thirteenth floor, I am not sure if that is a good idea. I am not sure if that is a good idea." Then they blow me up, but it was a bit of rushed decision. When we moved onto the 13th floor, I didn't think about it, I will be honest with you, it was very quick. The apartment was good, "Okay," we took it. I didn't take the time to check in, that would be the answer.
Michael Light: When you move to a new place now for your business, or your home, whatever, do you check in to see if the space is good now?
Russell Smith: I believe I should take more time to check in with my intuition. Usually I am using it on the fly, I am using it as I am walking, as I am thinking, as conversations are happening, but I don't sit down for 10 minutes and think, "What is the outcome." Usually, when I do do that, then decision work out better and I have made bad decisions where I allow other people's conversation and things to move quickly, people are ushering me into rooms, "Very good, very good. No worries, don't worry about the street noise, don't worry about the construction noise."
I think, "Oh yeah." I tend to not like offending people so sometimes I allow that momentum to pick me up. I feel very disappointed with myself when I let that happen and I have let that happen a few times. Whereas if I know if I took five or ten minutes just to sit down, I most likely would stand back up, walk back to them and say, "I am sorry, this just isn't right." This is something I should do more often actually.
Michael Light: Being able to take some time helps you make better decisions because you can hear your intuition or get the knowing of your intuition together with some time to contemplate any rational analysis about the situation?
Russell Smith: Yeah, absolutely. On a personal level, I very much need alone time. I feel when I am alone, and everything is quiet and I have control over those elements, then I am intimately in tune and everything is very clear and I become quite happy. I find that is a really good place to create from and it is where most of my ideas come from. More and more, I am taking to the practice of just making sure I have alone time.
Right now, I am speaking to you from Thailand and my wife is still in China and I am here for a good two months along in a small room, but I need it. This is actually a very creative time for me and it is where I plan to do a lot of hard work. It is wonderful, it is a wonderful feeling and I am glad that my wife is … She accepts that, she knows that about me. I become very agitated when I am with other people, I find that I can't think very clearly. I have seen a few other entreprenuers writing about this recently where the act of cultivating quiet alone private time, because our world is much more busier these days.
You can wake up and you have got a hundred messages from everybody, it is very difficult to have alone time. The act of cultivating this alone space, and I think that is a big reason why meditation is very helpful for entreprenuers because it creates internal quiet time. I believe … I can only speak from my own experience, but that is where ideas come from. The good ideas are the ones you tune into. They are there, they are available, you become quiet, you relax and then, suddenly, you are in tune with those ideas. This works for me anyway.
Michael Light: Yeah, that works for me as well. It is almost like we are traveling in a car with our intuition being the passenger while we drive. They are whispering quiet things, saying, "You don't really want to drive to this place, you need to go somewhere else with your business." We have got the radio turned up playing loud rock music and we are not hearing them, plus we are checking our messages at the same time while we drive. No wonder we don't hear that intuition. If we just pull over to the side of the road for 10 minutes, get quiet and hear what that intuitive passenger next to us is saying, we may get some insight. In your case, you got insight to start another business that brings you so much joy, that you want to get up and work on it all the time.
Russell Smith: Yeah, I think that is a great analogy, that is a really good analogy. Someone is next to you and they are speaking. They are always speaking, even if you are noisy or if other people are noisy, they are speaking quietly and what are you missing in that noisy time? That is why I say it is important to cultivate quiet time on a daily basis with meditation but, for me personally, I like to have weeks. Two weeks here, one month here, to really get back in touch and listen to those pieces of advice, which you are free to take or not.
Michael Light: For people who don't know how to meditate, or can't take two weeks in a quiet space, just going into the shower and not turning on the radio while you are in the shower and taking quiet time there. Often people get great ideas in the shower, or go for a walk, but don't bring your phone with you.
Russell Smith: Absolutely.
Michael Light: [crosstalk 00:35:33] music, don't text while you walk, just walk quietly in a park or somewhere where there aren't other people. It is okay to be bored, that is sometimes when the best ideas can pop up because you have turned down the radio in your car.
Russell Smith: Absolutely. Or if you have a blank page, there is the option for you to write something on that page. If you have got a page that is packed with notes and gibberings and texts and apps, how are you … You have no space to create something new.
Michael Light: We talked about clearing out time, what about the importance of having clear space, does that help you in hearing your intuition as well in your business?
Russell Smith: You mean physical space?
Michael Light: Physical space, yeah. Does that make difference, do you find you get better ideas and certain room and certain places and other places, it is just impossible to think clearly?
Russell Smith: Yeah, absolutely. I would say two things to that. The first thing I would say is that my living space, things should be packed away. I don't want to sound too strict or crazy, but things should be packed away, for me, in the wardrobe, the door should be closed. The things should be in the drawer because the less noise I have around me, the less thing that are calling for my attention, it is much easier to relax.
You instantly relax in an empty … That is why Zen Buddhists will have a very, very empty room with a single mat and one cup and they go there to drink a cup of tea, because it is not distracting. I think the issue that is difficult with that is when it is not distracting, then you are forced to look inside and often what you find inside is not particularly pleasant. It might be very, very noisy, so the external distractions are much more comfortable.
It is the, "Ooh, I don't want to pay attention to that stuff." It is very difficult in the beginning. The second thing that I would say to that is that I personally find that different buildings, different rooms have very different energy. It is another thing that I am sure frustrates my wife when we are looking for apartments but sometimes it is just, "Not this one. I can't think here, I can't work here."
I literally feel like there is a … Like my mind is a radio and it is tuned in. I walk into a particular building and static. I say to her, "I can't think in this room." She must look at me like I am crazy, but she is very understanding, which is fantastic. That is the absolute truth and then some rooms I walk into and just, "Wow, I can work here. This is a place I can work." I don't have any particular criteria, well I have got a lot of criteria.
Michael Light: For other entreprenuers who may not have had this experience of feeling the energy in the room, how exactly would you go about doing that if you have never done it before?
Russell Smith: The energy that I focus on, it is actually quite simple. There is two things, first is gut reaction. Just gut reaction, how does it feel? Does it feel good or not? There is either a yes or a no. Does it feel good or not, a gut reaction.
Michael Light: That is an instant thing you get in the first few seconds in the room.
Russell Smith: Yeah, that is instant. I would say timeless, nothing to do with seconds, it is instantaneous. Just a [crosstalk 00:39:22]
Michael Light: Just an interesting question, do you think you have to go visit the building, or could you just look at the listing on a website and then connect to the energy of the room and say, "No, this is one is not good"?
Russell Smith: I [crosstalk 00:39:37] physically be there. I have definitely had experiences where I have seen pictures and I think, "That looks fantastic," and as soon as I arrive, "Nope, sorry." I think it is a physical thing, a physical presence. The second thing is body feeling. I am very interested in how my body feels and that is why meditation helps too because when you meditate, you close your eyes and the only thing you have is internal and you just start working with, "How does my hands feel? How do my legs feel? How do I feel when I breathe in, how do I feel when I breathe out? Are there ways to improve that feeling?"
You start to have a very specific understanding of how you feel when you feel good and how you feel when you feel bad because, every day, you sit there for five minutes, maybe 20, maybe one hour, who knows, and you just look at how you feel in different times. You end up sharpening that tool so when you walk into a room, you are just like, "Whoa, this is the bad feeling, this is not what I like." I don't know why, I can't put a mind understanding on it, as such, at this time, but that is how I sharpen the tool anyway.
Michael Light: You have deliberately worked to improve your sensitivity to energy?
Russell Smith: I enjoy it. Yeah, it is a fantastic feeling. I love that feeling of being sensitive. Sensitive to smells, sensitive to feelings, language, people.
Michael Light: You pick up messages like when you visited that tea plantation. You probably picked up a lot more than someone else who hadn't worked on their sensitivity and intuition.
Russell Smith: Yeah, I have never felt that I pick up language messages, I have heard people say very much … I think you told me, Michael, that you get specific language messages in your mind, you hear words.
Michael Light: Mm-hmm (affirmative).
Russell Smith: I have never had that, I have never been able to put words into it, I get shades of feeling, shades of meaning, which I am not sure other people would necessarily understand. That is my kind of knowing, I just … I feel like that the health aspect is up and the positivity is up and I feel in terms of light and dark, or pure or cloudy. As we are talking about the tea plantation, specifically when I went there, I felt that everything was positive, everything was light, everything was clear.
These kind of feelings, just as I walk around, and every word that everyone is saying, I am thinking, "That is exactly what I think. That is in tune with … I like that, I like that, I like that." That is the kind of realm I work in and I don't even put words on it, it is difficult for me right now, when you are asking me to put words on it. This is like a symphony or an orchestra. Sometimes everything is in tune and everything is …
Michael Light: Just imagine … Just hold up your hand and imagine you are broadcasting that feeling of that wonderful room to everyone listening here.
Russell Smith: That is good.
Michael Light: Just as an experiment for all of us, you me, and the other people listening and just see if people can pick up that feeling of how that room felt to you.
Russell Smith: I am doing it.
Michael Light: I get what you are transmitting. We don't have to say things to communicate always.
Russell Smith: Well, I think speech [crosstalk 00:43:27]
Michael Light: I know that is a little radical for a podcast.
Russell Smith: I think speech can be slow. I am not sure about between more … Between two or more people. I don't mean I am not sure as in I doubt it, but as in I am not sure of my exact opinions on the matter. For me, internally, I think language is incredibly slow and incredibly inadequate. I think it takes a long time to describe what we are trying to describe. How long have we been talking for several minutes? Yet, it is an instantaneous feeling for me, it simply is and it simply … All those feelings and ideas, they exist and it is just a matter for me to tune into them. That is why I enjoy becoming more sensitive.
Michael Light: No, I think that is great that you are doing that, both for your personal growth and so your businesses can be run more joyfully, easily and profitably. You pick up on stuff before other people would. You might pick up on the mood of your team, or get a knowing on an opportunity that other people would just miss.
Russell Smith: See, I really like this. I am going to tune in more in the business realm, I think. I am going to consider this more. I haven't considered this so much, I guess I always considered business to be a bit more dry. Why do we do that? I am not sure.
Michael Light: [crosstalk 00:45:10] Probably because other business people have told us that, or the teachers at school have told us that when you work, it is supposed to be a bit boring.
Russell Smith: It is all spreadsheets.
Michael Light: Yeah.
Russell Smith: Spreadsheets and agendas.
Michael Light: Just think about why school was invented. School was only invented, modern school, about 150 years ago in Germany. Why was it invented? The German army needed recruits, conscripts, that were able to read and write and follow orders. They didn't want farm laborers who not only didn't know how to read and write, but wouldn't necessarily do what they were told. What the German school system, which the Americans and British copied, and many other Western countries, we have lessons that start with a bell and end with a bell.
You are supposed to be interested for English literature for that period of time and then your interested in history and then geography and then math. That isn't how the brain necessarily works. If you are interested in a novel and your really into it, why would you stop when a bell rings? It is almost Pavlovian, training people to obey the bell and have the expectation that the work shouldn't be that … School is not supposed to be that enjoyable and it is to train people to work in factories and to work in the army and to do things that they don't really like doing, but to follow orders anyway.
Russell Smith: Hmm, interesting.
Michael Light: Just a crazy thought to stick in your head.
Russell Smith: Yeah. For me, I love the fact that we have education, it is a wonderful opportunity to have the learning, but the issue, and I don't have a solution, is the way that … For me, the issue for me is that people have different learning styles and very different interests, but we only have one mainstream option for education, which very much suits some people and leaves others out. It is not a big issue for me as such, I don't have any solution to that, but that is my take on it.
Michael Light: Having improved your sensitivity, is there a downside to being so empathic, that you pick up so much energy from other people?
Russell Smith: Well, the world is very, very busy. It is very hard to …
Michael Light: Particularly the part of the world called China.
Russell Smith: There is that. Yes, there is that. For someone who loves peace and quiet, I think … Culturally, they are noisy. Noise is nice, noise is good in China and it is very noisy so it is tricky to carve out private time.
Michael Light: Or private space.
Russell Smith: Private space, private time, time to think. Yeah, it is tricky, it is tricky. That is why meditation is very important and that is why choice of a place to live is very important because sometimes you, especially when you are traveling, you end up in a room where they have 24 hour lights outside, it is very distracting. For me, I love to wake up early, I have to carve out my own time, so the morning time is everything. When I go to bed, I put the phone on airplane mode and I wake up.
My ideal is to wake up early, six o'clock, meditate, drink tea and then do some work, some really good, high quality work without distraction. Then turn the phone off of airplane mode when the time is right, eleven o'clock, twelve o'clock, one o'clock. You have to carve out that time, that is what works for me, and I feel much happier when I follow that routine. I don't want a very complex morning routine. The most important thing is time, quiet time and then I allow the world to come in after that.
Michael Light: I have a little life hack that I use related to the getting off the computer and phone. I bought on of those little timers you use to control the lights, that would turn them on at a certain time and turn them off, things like that. You can just get it at a hardware store and I put the wifi router on that. The wifi here, where I am living, 11pm it goes off and 6am it comes on. It just gives a hard stop to stuff. Also, I find I sleep better when I don't have all that wifi energy running around the bedroom.
Russell Smith: Yeah, I truly do as well, I truly do. I have slept in houses before where they shut the entire electricity down at the house, or when there is a power cut, and it feels different to me. It really feels different to me, it feels much … Everything feels a bit heavier, but that is nice. It is a relaxing … It feels more relaxing and more cool. Much easier to sleep. I have heard a lot of other people report the same.
Michael Light: Yeah, I even find that if my bed is next to a big electrical cable, which it was in a house I used to live in, I didn't sleep as good. I moved my bedroom to another room in the house that was farther away from where the main … You know where you have that big electric cable that comes into your house or apartment? I moved the bed away from that and I actually slept better. You can actually buy a little meter that lets you see where this big electrical stuff in the house, or big radio frequencies. Like the back of refrigerators is really bad, for example. Or if you have got wiring that has been done wrongly. (sarcastic) Of course, that never happens in Chinese constructions
Russell Smith: Of course not.
Michael Light: That can give off a lot of electrical frequencies, it can just make it hard to think and that can be unhealthy as well. There is a lot of directions to take this, but coming back … If you work on improving your empathy and being able to pick up subtle things, how do you turn that off when you need to?
Russell Smith: This something I need to work on, I think. I am somewhat at the mercy of it, it tends to come and go. One of the challenges is that I enjoy, for want of a better phrase, going with the flow. I enjoy allowing myself that, when I feel by sociable and active and fast, I like to go with it at that time and it is completely unpredictable, but I enjoy that. It feels like nature itself is manifesting through the way I behave. I do not enjoy forcing myself to be active when I feel calm and slow and I don't enjoy, when I am trying to calm myself down but when I feel active. Sometimes I syncs up with the world and everything is bliss and sometimes it is the complete opposite and I feel miserable. I don't actually have any tools for that, maybe you could suggest something.
Michael Light: Well, there are many ways that you can shield yourself from other people's energy when you need to. Visualizing a golden egg of light around you is one way, cold cutting always helps, which I talk about in my book 'Intuitive Leadership Mastery'. A way I use is to visualize six doors around me. Imagine there is a door in front of you, one behind you, one to your left, one to your right, one below you and one above you.
Then just firmly shut all six of those doors and cut off other people's energy coming to you. Then if you need to pick up … If you are interviewing someone or if you are talking with a potential client, or whatever the situation is and your need to pick up their energy, you can just crack one of the doors open a little bit for the 10 minutes or however you are talking with them, you want to be able to pick up their energy. Then, when you are done, you firmly shut the door so you are not continuing after the meeting, to pick up their energy. I find that if I meet with someone, particularly if they have a strong personality, that there energy is banging around my psyche for the next several hours if I am not careful.
Russell Smith: Definitely, I agree.
Michael Light: That is some techniques. On the physical level, take a shower or if you have a bath, take a salt bath. Buy some Epsom Salts, if you can buy those in the country you are in, or even just regular salt and bicarbonate of soda, or baking powder as they call it, and just stick a few cupfuls of that in a bath and just relax in there for 10 or 20 minutes and that will clean other people's energy off that you have picked up. Those are some of the methods that you can use. You can also ask yourself, "What would it take for me to be able to separate my energy from other people's when I want to?" Just see what your own intuition has to say for you. Maybe you have your own unique method.
Russell Smith: Yeah, I like the 'what would it take' method. Did you come up with that, did you get that from someone?
Michael Light: No, it has been around for at least 20 or 30 years, I learnt it from Christine Marie Sheldon, but it was around before that. If you Google for it, you will find it. It has been around for quite a while. Yeah, it is a very clever question, it is like doing a Google search on your intuition. "What would it take to solve this problem," and then your intuitive mind just pops up with different solutions, which may come to you in different ways. In my case, I hear the solutions, but you may just get a knowing or maybe a coincidence comes into your life or the information comes through an explosion in the port outside of your apartment building on the 13th floor.
Russell Smith: Loud and clear.
Michael Light: Hopefully you have dialed down those intuitive messages just a little bit.
Russell Smith: I got the message, thank you.
Michael Light: Yeah. Everyone gets there intuitive messages in different ways and it is okay. Just because you don't hear things from your intuition, you get a knowing, or an alignment, that is totally fine. Then other people see things, other people have dreams that are very vivid and they give them … They might have dreamt that they were going to the western part of China to grow tea.
Russell Smith: Yeah, I have heard about people who do that.
Michael Light: Yeah, other people do free writing where they start with a black piece of paper everything morning and just write for 10 minutes, even though they don't know what they are going to write. Other people draw Tarot cards or roll runes dice that they interpret for messages. Seeing messages from animals, if you see a strange animal in your life that wouldn't normally be there, there is possibly a message from that.
There is a whole book on that called 'Animals Speaks' by Ted Andrews, of anyone is interested in that. If you have seen an animal that you don't normally see, or if it is doing something strange, or there is a strange number of them, you can look up, potentially, what the interpretation of that is and see if it resonates with you and makes sense in your business situation.
Don't be attached to how your intuitive information comes in. Having said that, just like you have been in the intuition gym by meditating and tuning up your sensitivity to your inner knowing, you can do that for the other senses. They may never be as strong for you as the inner knowing, but you can definitely learn to hear voices.
Russell Smith: You mean the other intuitive senses right?
Michael Light: Yeah, it is sort of like the physical body. You know how people go to the gym and they work on their legs or their butt or they work on their biceps? Obviously you can go to the gym and only work on your legs and never workout any other part of your body and your body might look a little different from someone else, but any time you can go choose to go workout other pieces. You know when you first go to the gym and you have never done heavy lifts with your arms and it is really hard and your like, "I don't even know how I can do this?" You have to start with the small weights, you have to start with … What do they call it? Is is bellbar? I forget what they call that thing where they stick the disks on the end.
Russell Smith: Yeah, the barbell.
Michael Light: You know how you can … You see sometimes people … The barbell, sometimes you see people go into the gym and they are lifting it and they have got a teeny weight on the end, it is like they are not hardly lifting anything because they are just starting out. The same thing with tuning our intuitive senses. If you have never used this before in your adult life, maybe you need to start out with some small things and be okay that it might be a bit of challenge and you might not get clear reception to start with, but the more you do it, the better you get.
I also encourage people to have an intuition journal where you write down decisions and all intuitive messages, whether it was an alignment you had that being on the 13th floor was a bad idea or being in Dali was really good or this room feels really good or hiring this person. "I heard a message on that or I had a dream the night before that it was going to be really successful and joyful." You write all that stuff down together with whatever rational analysis that you did, but then you review it every month until you look back and see, "Oh, now I get what my intuition was trying to tell me." Those are some ways to go to the intuition gym and [crosstalk 00:59:46]
Russell Smith: … you might see which ones are working for you every time and which ones are not working so often right?
Michael Light: Yeah, which channels in the intuition radio station you get good reception on, do you get good reception on alignment, knowing or is it on hearing things or seeing things or other ways to get messages? Then you can try to improve the different ones just out of interest. It doesn't matter, if you are getting the intuitive messages one way, you don't have to get them another way, there is no better way. Then the other thing that often happens is that if you talk to young children, they often have imaginary friends that they talk too. They quite often see things that adults can't see and do you know what the adults usually say to those children?
Russell Smith: What do they say?
Michael Light: Don't be crazy.
Russell Smith: Right.
Michael Light: Don't be crazy, you don't talk about having imaginary voices in your head, we will go lock you up in loony bin. They don't say it in quite those words, but generally it is not encouraged.
Russell Smith: Well, we tend to [crosstalk 01:00:57] yeah, we tend to be moved away from that into adulthood, we grow out of it. Those things get left behind.
Michael Light: Well, I think it is not that we so much grow out of it, it is that we train ourselves not to listen, but it is entirely possible to re-listen to those things, or re-see them. You have to overcome the concern that you might be going crazy.
Russell Smith: It is real concern.
Michael Light: And the concern that other people might thing you are crazy.
Russell Smith: Yeah.
Michael Light: A lot of the work in improving business intuition is unlearning things that we have picked up from our parents or schools and letting go beliefs that get in our way and just looking at it as, "Is this particular too useful?" It would almost be … I talk a lot about how my vision is that, in the future, if an entrepreneur didn't openly use their intuition in their business, it would be like today if an entrepreneur said, "Oh yeah, we don't use spreadsheets in our business. I don't allow my staff to use spreadsheets, they are too new-fangled and dangerous."
Russell Smith: Or, "We don't use the internet."
Michael Light: You would think that they were nuts and it is not because there is anything magical or wonderful about spreadsheets, it is just because they are useful, it helps you get the business done quicker. The same with intuition, if you get a knowing that this office building is not right for my business and you avoid signing a lease on it and avoid having a total disaster there. Or you avoid hiring someone who is a bad fit, and you don't waste the extra month dealing with their bad work and then firing them and then all the demoralization it causes with the other staff, you are going to be 17 steps ahead of the other businesses who just do everything rationally.
Russell Smith: It reminds me of a presentation I saw by Stephen Covey called, 'The Speed of Trust', where he was saying, "Where there is trust in the relationship and deals can be done much faster than if every time you have to go back over all the details and dig up everything and do your due diligence again and again, I think trust is quite connected to intuition. "Do I trust this person?"
Michael Light: Yes. Yeah, because if you don't trust someone, you are using up a lot of energy and bandwidth double-checking their work or deciding if the business deal is going to screw you over or not.
Russell Smith: Maybe if [crosstalk 01:03:39] intuition in general comes in more as a tool to be used, then it definitely speeds up the decision making process, but you would have to tune into it because you wouldn't want to have to make a lot of bad decisions. [crosstalk 01:03:55]
Michael Light: … we have to slow down to move faster. Sometimes you have to take a 10 minute break to make that critical decision in your business and get into a quiet room and have quiet space so you can hear your intuition, so you can leap head by making the right decision quicker instead of filling up your mind with lots of emails and analysis of the decision but then not making the right decision.
Russell Smith: Yeah, I would agree with that.
Michael Light: This has been an incredible conversation Russell, I am looking … I know you sent me some tea in the mail from China.
Russell Smith: Yes sir, [crosstalk 01:04:36]
Michael Light: … to seeing that. Yes, I am looking forward to feeling comfortable.
Russell Smith: I would be really interested in your opinion of the energy of the tea, since you are so tuned into it [crosstalk 01:04:49]
Michael Light: … feel it right now, it feels sparkly.
Russell Smith: Can I use that as a testimony.
Michael Light: I don't have to have it … Of course. Yeah, I can feel the energy of the tea you sent, I don't have to drink it to detect that. I can tell … Yeah, it feels kind of alive, sparkly, it is like it has just got a joy of life in it. It is like the little tea leaves are jumping up and down saying, "Yes, drink me!"
Russell Smith: I am using this.
Michael Light: Sure, no worries [crosstalk 01:05:27] I will actually check it out physically, but my personal belief is we don't have to … I don't have to connect with someone or something in order to pick up intuitive information about them. I am a spiritual being with a body, not a human being who occasionally has spiritual experiences. I can reach out my knowing and sensing to anywhere in the universe at any time and any time period.
Russell Smith: Do you think [crosstalk 01:05:57] signal is weaker with distance?
Michael Light: No, there is no distance. Distance is an illusion.
Russell Smith: Okay, that sounds [crosstalk 01:06:08]
Michael Light: In the spiritual realm, there is no distance. You have to be able to connect to it, but they have done … If forget what university this was at, whether it was the Princeton pair stuff. I think it was the Princeton pair thing where they get the experiments into psi skills and they have had people do remote viewing where … Remote viewing is where someone has a blank piece of paper and they are told, "Okay, here is an image somewhere else," it could be another room or it could be on the other side of the world and they are supposed to draw what they can't see. People who are skilled at that can actually do it with a remarkable degree of accuracy.
It doesn't matter where in space the other thing is and it doesn't matter where in time the other thing is either. Suffice it to say, some of these people got sucked up into the CIA and other places because, obviously, if you can see what is in a room on the other side of the world in another country even though it is locked up and secret behind concrete walls that the military doesn't want you to see and someone is able to pick up information about that is a very valuable thing. The same in business. If you were able to see how the competing tea company processes their tea without even visiting there, that is quite a useful little skill.
Russell Smith: For sure, yeah.
Michael Light: Really, when we use these spiritual skills and we are all one, there are no more secrets. Maybe that is a conversation for another day.
Russell Smith: I think that sounds like a part two.
Michael Light: Yeah, there you go.
Russell Smith: Yeah.
Michael Light: Well, have a fabulous evening in Thailand and I have really enjoyed listening to your whole story and journey of moving from near Beijing all the way to the other side of Chian to start a side hustle business that brings you a lot of joy creating tea that other people are going to feel comfortable with and good about drinking.
Russell Smith: Thank you very much and thank you for having me. I think it is a really interesting podcast to connect the intuitive thinking and decision making with business, it is something that I do want to do more consciously. Especially measuring as you said. I am going to take that into account and, as you know, I have got one sticking on my wall already. What would it take to have this level of enjoyment in my content business that I have in my tea business. I think it is great question.
Michael Light: That is a genius question.
Russell Smith: [crosstalk 01:08:55]
Michael Light: … question we all can ask in our businesses. We all have … Even if you don't have a side business, everyone has some areas of their business that brings them joy and other areas that are kind of boring and you can just say, "Okay, what would it take to bring that level of joy that I get in doing the marketing in my business into the accounting?" Or whatever the two areas are and just see how that is. Or suppose you get joy from doing yoga or cooking or whatever and that is your passion. "What would it take to bring that level of passion or joy into my business?" Great question Russell.
Russell Smith: Ask a good question, hopefully you get a good answer.
Michael Light: Yeah. All right, thanks everyone for listening and see you again or hear you again next time.