Podcast: Play in new window | Download (Duration: 1:10:02 — 64.1MB) | Embed
Subscribe: RSS
Russell Smith talks about "Intuition Tea with Russell Smith (How I moved 2804km to start a joyful side business)" in this episode of the Intuitive Leadership Mastery Podcast with Michael Light.
" It really made me think, "There are other things in like, especially things I am passionate about, things I would like to put into the world, it would be very much a shame if my life ended when all those things are just pipe dreams." I think it just pushed me further along that path, that was the beginning of chasing a business that I am more passionate about." – Russell Smith
Russell is a tea lover, passionate content marketer and traveler. Currently living in Yunnan, Dali exploring one of the oldest tea regions in the world.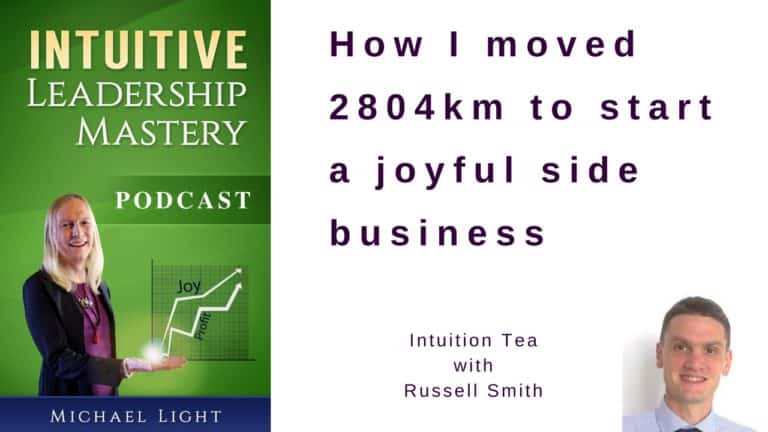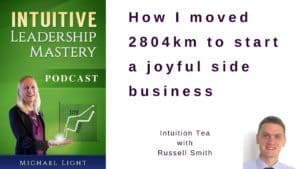 Some of the topics talked about in the episode are:
Explosion in Tianjin
His 2804km move to Dali
Head messages- focus on one thing, just do the work even if a bit boring
Russell's now or never moment
When is tea comfortable to drink
Clean, comfortable and flavor vs chemicals, expediency, and bad taste
Different ways to access your intuition – a knowing, an alignment
The need for clear space and time to hear intuition
How you to deal with being an empathic entrepreneur
Learn more about Russell at:
Interview transcript:
Michael Light: Welcome back to the show, I am here with Russell Smith, content marketer, tea lover and passionate side project creator entrepreneur and in this episode, I am going to be talking about how a large explosion in his hometown in China in Tianjin, if i am saying it right. I think I got it right there.
Russell Smith: Tianjin
Michael Light: You probably remember it, it was in the news. It totally blew up the whole port and you were only 900 meters away from it and it woke up Russell's intuition, we will talk about that in a moment. That led to a journey across China, 2,800 kilometers away to a town, little known, called Dali and that is where this side project eventually started, after enough messages from Russell's intuition that kicked in.