I was a guest speaker in an episode of Intuitive Business Podcast, with host Ange de Lumiere.
Some of the topics we discussed in the podcast are:
Yoga teacher training,
Kundalini yoga classes, how it all started,
Clearing out all the stuff and sh*t from my life,
Moving to Peru,

Started listening to my intuition closer,

3D reality,
Everyone gets their intuition differently, no right or wrong way to do it.
Symbolism in our lives

How animals just showed up straight to my window, and almost as a spirit talked to me about certain aspects and issues in my life,
When a message is important- those messages will come in different ways.

Asking the angels for guidance,
Business intuition,

Making major biz decisions,
Easy to navigate in life vs. work,
Staying abundant,
Making sales calls,
Easy communication.
Intuitive hiring of good candidates.

Entrepreneurs get a lot more spiritual growth, once they step into the entrepreneurship arena.
How you can clear the negative energy by using intuition tools.
WWIT
How poker players use their intuition,
Good soldiers also know and feel something's wrong. The same goes for police officers, medical staff, attorneys etc.
Mentioned in the episode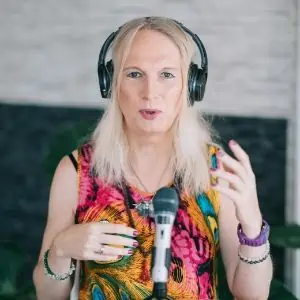 Hi, I am Michaela Light, author of "Intuitive Leadership Mastery" and "What Would It Take?". I help CEOs dramatically increase their business intuition so that they can grow their biz faster with less stress. And not burn out with even more work hours. In a 1,000 member international entrepreneur community, I am known as Ms. What Would It Take. It has been 15 years since I stopped only using my logical brain to run my businesses and stepped up my intuition to help me make faster and better decisions. I have helped thousands of CEOs reach their goals 4x faster than before. Here is what  one of them had to say: "I'm working on things that are more fun, more exciting and more enriching for me...from a personal perspective, but also from a career standpoint. And I have to say, this is surprising for me because 2016 will mark the ninth year of me running my business. I was actually looking to exit my business and to try something completely new, different and more exciting. But after working with Michaela for the past three+ months, I realized that I didn't have the right framework to reach my goals." - Dustin Overbeck, CEO of TownWeb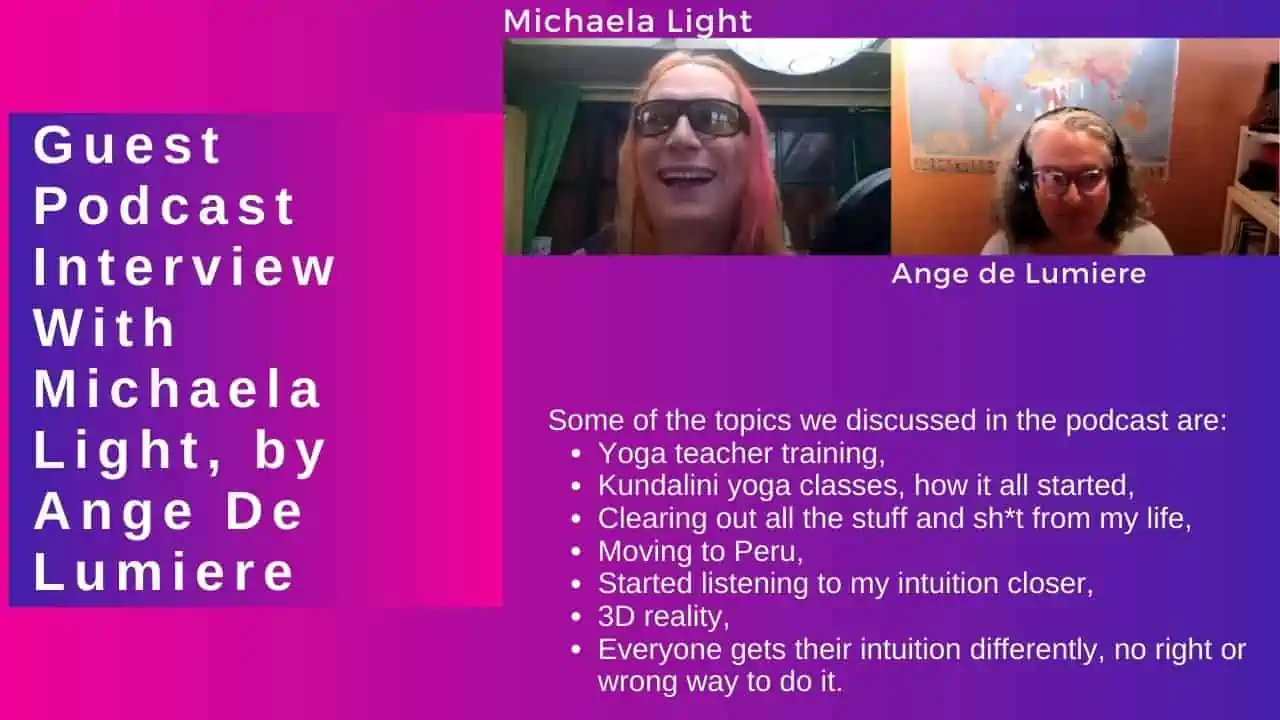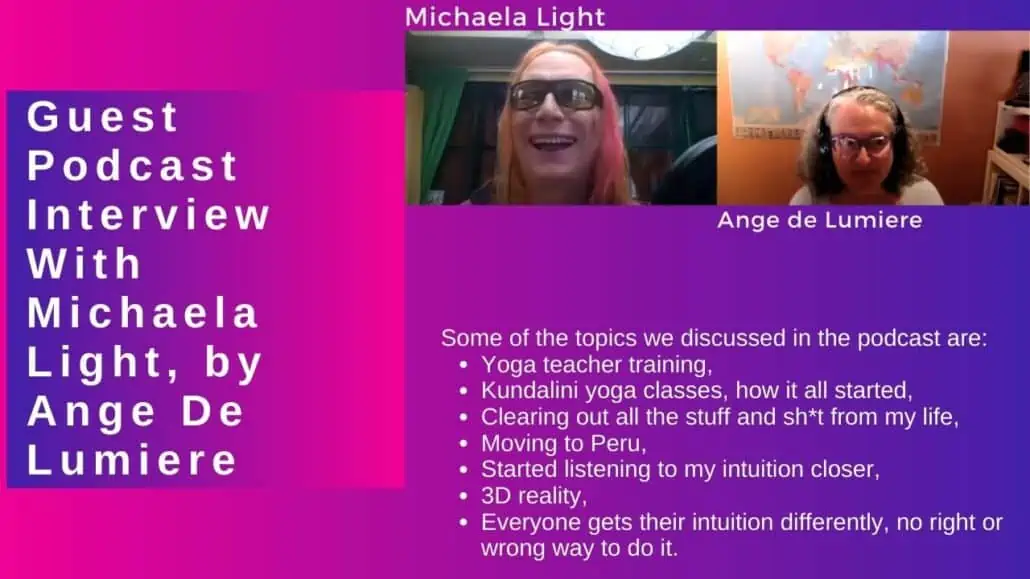 Interview transcript
Ange de Lumiere 0:01
Welcome to the business intuition podcast, the place where you can learn to trust your intuition to make business decisions without having to meditate for hours where crystals or give up on coffee or wine. You don't have to leave your IQ at the door, embrace intuitive intelligence to create a business that lights you up. And finally, experience the success that you deserve.
Ange de Lumiere 0:37
Hello, everyone, we're here with another episode of the intuitive revolution in business. And today I have a very special guest. Can you introduce yourself Nicola, I'd love for you to let all joy
Michaela Light 0:50
I'm Michaela light. I'm the author of three books, two of which are on business intuition. And I run a software company. And I've been using my intuition for many years. Delighted to meet you.
Ange de Lumiere 1:06
I'm really honored to have you here because I've actually bought your book ages ago when I was doing a bit of market research to write my own book on intuition. And And do you remember the story? And then I? I did a search. Actually, you don't know how I found you again. So I bought your book. never read it. Sorry. You know what can happen sometime, although I love the cover. And then, about six months ago, I was doing a search on one of my trademarks to check if there was a problem with something. And literally, I came up on my trademark search everywhere. And you were sandwiched in between your your your website, obviously. And so I thought, Oh, that sounds interesting. I clicked on your website. And then I realized I had your book. I was like, contact God, this isn't this is interesting. And then I found you had a podcast. And then I booked myself on the podcast. And that's how we connected in real life after I connected to you through your book. I'm very excited to have you on the show a bit intimidated if I'm honest. I don't know why you intimidate me. Maybe because I put you on a pedestal? I don't know.