Remote work is a great thing. But not when it's not your choice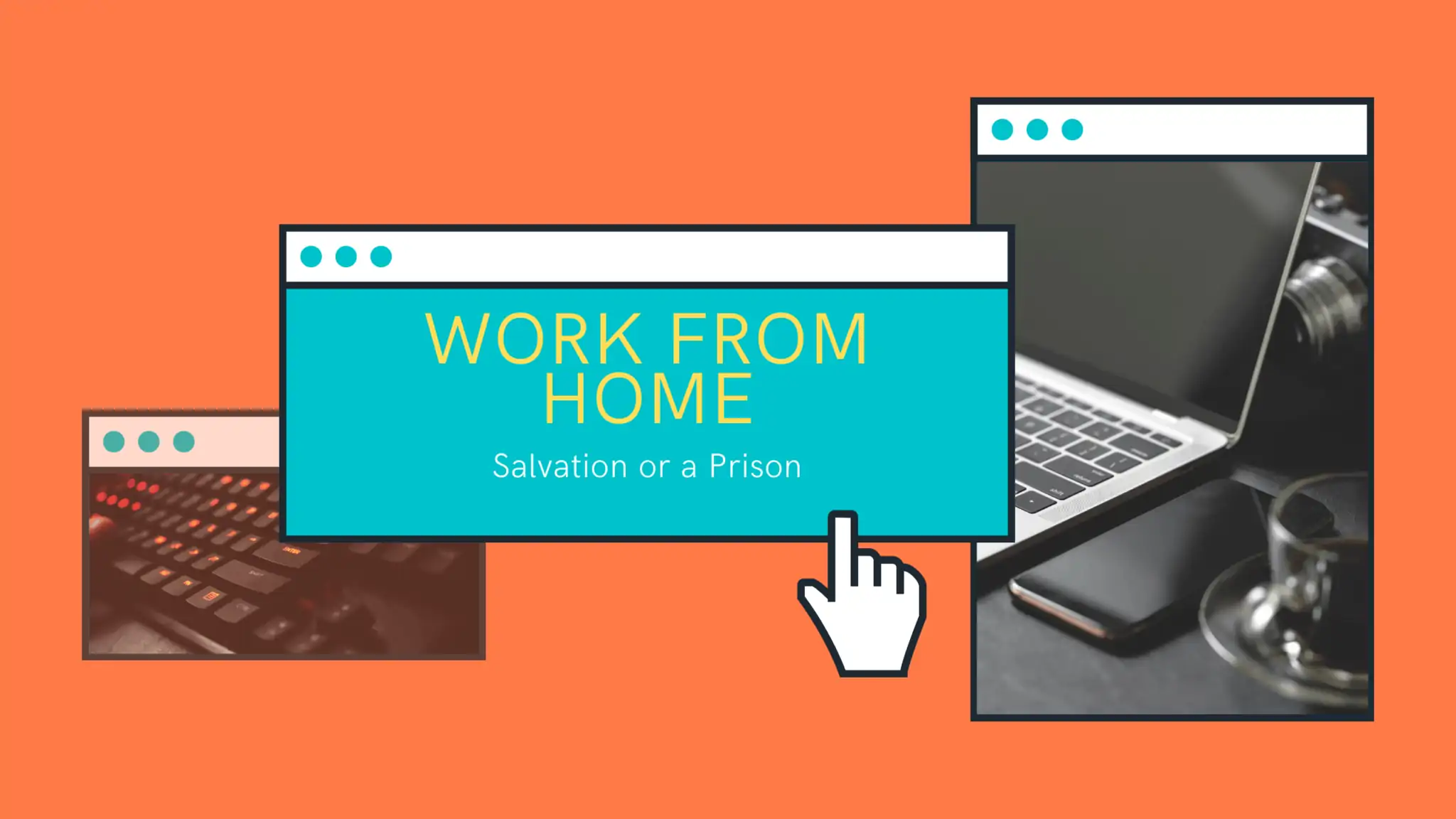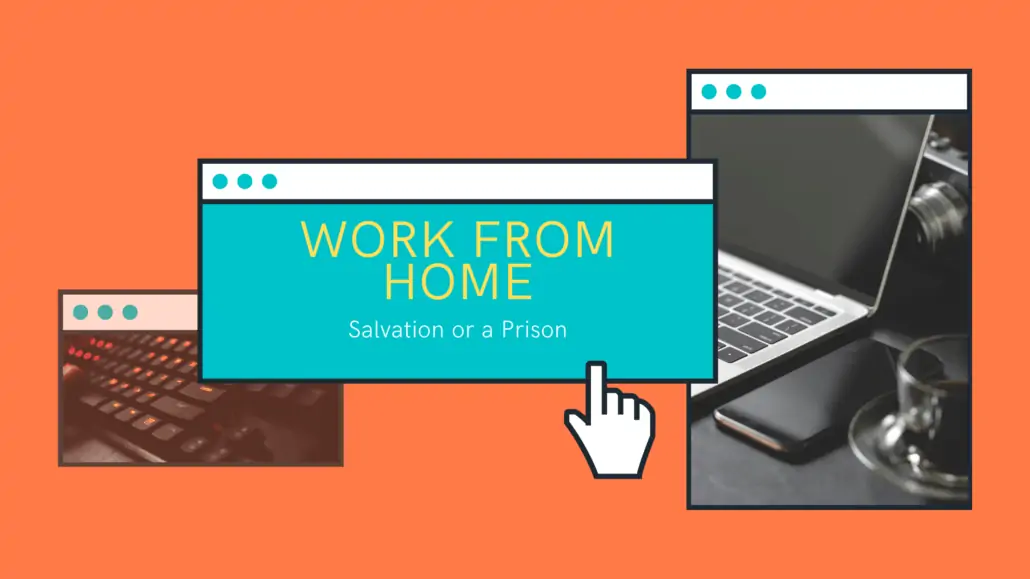 You might be one of the people that already was working from home. I am part of that club also. Looking behind, nothing could make me go back. Flexible life is great, and for many reasons.
But, what about the majority of people that do work in the office, and like it, more or less? What about those people that enjoy community and meeting people every day? 
The COVID-19 outbreak affects many people. The pandemic has changed our lives in a big way. Applying social distancing to flatten the curve means that many people will be working from home. And they are adjusting. We see interesting and funny posts on social media, such as people using kitchen counters, treadmills, and other things as workstation substitutes. 
That's great and all. But what if, overtime, your own home becomes a prison? What happens then? 
Things we will discuss today: 
Working from home during Coronavirus
You might say that working from home destroys your productivity. And that the office is a place to work and home is well, whatever you decide it is for. And when pandemics such as COVID-19 happens, we are forced to blur the lines between the two. And that may throw us off, in the long term.
People are prone to…
Depression

Anxiety 

Worry 

Stress 

Isolation 
…and other negative feelings when they are forced to do something against their will for a long time.
Then there are the positives!
What about that morning commute where you lose 45-60 minutes traveling to work. And that much going back home in the afternoon? You get to save that and dedicate that part of the day to something else. What about spending quality time with kids, family, your pet, or going to the gym and working on your health? Maybe learning piano – something you never got to do because of your busy schedule? Well, now you have more chance to do that.  
Let me remind you of all those NYE resolutions; you really don't need to wait for the next January 1st to see how many of those you have achieved (or haven't). This is the time to start working on yourself. So take this opportunity to do just that. Don't let your time pass by because of your worries.
Work From Home Essentials
A good routine and a determined mindset are essential. After you decide it's time to start working and stop watching your favorite Netflix show, here's what you should do next. Work on:
Increasing your productivity and 

Reducing your stress
Increasing Your Productivity
Top management figures all around the world share the same problems during these times. They have to keep up the image of a tough and powerful individual to the rest of their teams. They also have to resolve their employees' issues on top of their own. They also have to make difficult decisions. Change plans and goals for the year. All the while, keeping most of it inside and not verbalizing it. They try to to tackle every task with few or no mistakes at all, acting as they're inhuman to others.
Meanwhile, the pressure keeps adding on and gets to unbearable levels.
I'm sure you can relate too. How do you often feel:
Stressed out

(tense, which is most common)

Anxious (thoughts racing, when you're anticipating something bad that could happen)

Generally shitty (sometimes, things just don't go your way – I'm a failure)

Depressed (problems have accumulated and got the best of you over time)
I can only guess that your answer is "quite a lot."
We can try solve that. Bear in mind, the steps to do this may seem easy. They're easy to comprehend, but it takes a certain amount of time to adopt the habit and gain the skill to follow this through consistently. But you should know that you really don't have to trade your health for success. You just need to put in the effort to view the stress in a different way and deal with it in a productive manner. These first two steps should become a routine at some point:
Wanting to have an abundant, profitable and joyful day is the first step.
To achieve this, you need to ask yourself WWIT (what would it take?)
Next, you need to TLC (

To the Light, Connect

). It will only take a minute. Do it daily, before work and phone calls.
We know that other people can bring stress to your life. Reducing stress is also about shielding yourself from somebody else's negative energy. Don't let somebody else's bad vibe influence your day. Instead, bring them closer to your positivity. The way to do this is again, the magic of TLC; by sending them light, you immediately stop having negative thoughts, and the person will receive a positive vibe from you.
How to stay calm in stressful situations
Our intuition is our self-preservation system so it makes sense that we can harness its power to help save us from stress.
First, What Are the Effects of Stress?
When we enter a stressful situation our brain releases the stress hormone 'cortisol'. This triggers our body's 'fight or flight' instinct making our heart race, our breath quicken, and our muscles tighten.
In certain short-term situations, stress can be beneficial. It is, after all, a natural, self-preservation response. However, sustained high levels of this stress hormone can lead to numerous health concerns. A recent study from Yale University has proven that,
"stress affects physiological functions in the brain, contributing to chronic diseases like hypertension and diabetes."
Here are just some of the symptoms of chronic stress:
Headaches

Anxiety

Insomnia

Heartburn

Depression

High blood pressure

Fertility problems

Digestive issues

High blood sugar
Intuition Combats Stress
There are intuitive methods we can use to help us effectively deal with stressful situations. Sometimes stress comes from an outside source, but it can also come from within. It may be something from our past that has settled into a pattern and is triggered when we enter certain situations.
Turn your stress and anxiety into a super business power
"The main turning point for me was one acceptance just kind of like surrendering. Be like okay, I'm in this position. Like I'm not gonna resist any more because I'm already in so much pain. So this is the first level: accepting what is, and then taking the best action. I think there's this deeper rooted level of self-love, and just like loving myself no matter where I'm at." – Jeremy GinsburgHere are the steps taken by Jeremy when he talked with me in the ILM Podcast show:
Acceptance

Taking best action – use WWIT

Self-love no matter where I am at

Not distracting or running away

Go into the pain, dance with it

Experience/feel vs. fix
For those that are on leave or don't have work for the time being… 
If you want to work, there's always some option. Your company might have left you out of work, but you can always take the opportunity to do something. 
How about learning something new? 
Here's a list of 450 free Ivy League university courses that you can enroll in and start learning new skills and gain new knowledge. The courses fall under these fields:
Computer science

Data science

Programming

Humanities

Business 

Art and design

Science 

Social sciences

Health and medicine

Engineering 

Education & Teaching 

Mathematics 

Personal Development
Job hunting tips
Whatever your situation, the road ahead may seem daunting if you haven't looked for a job in a while.
Don't let negativity creep in at the start of your job search. It will only make your quest much harder. Let me give you a few tips and tricks to landing the ColdFusion gig of your dreams.
A lot of it is common sense. The rest is just knowing where to look.
Here are a few ways to find quality job openings.
Network

Job Platforms

Market yourself well

Be a pro

Always stay up to date
Useful tools for you and your team during COVID-19
Chat and instant messaging 
Conference calls and video meetings
Zoom

.
Project management
Cloud 
Productivity 
Accessories 
Read the full Newsweek article about these tips here.
Lastly, stay sane and don't consume b****it 
Try not to fall under social media and daily news pressure. Yes, stay informed, stay updated, but you don't need a news channel on 24/7. 
This is your chance to learn. 
Focus 

Take breaks 

Create a routine and follow it

Keep healthy daily work and life habits. 
Spend some quality time with yourself and your family. Or do anything besides work that you wanted for so long, and now you have the time. And more importantly, now you are healthy. Stay healthy!