In 1976, at the Frito-Lays factory in Rancho Cucamonga, California, Richard Montanez worked humbly as a janitor. One day, he noticed that one of the Cheeto production machines was leaving the corn puffs plain without their orange cheese dust. Richard took some of them home and what happened next became history. On his way home, he was inspired by a treat from his youth, elote. Elote (also known as Mexican Street Corn) is covered in a variety of seasonings, mainly chili powder. Richard coated his unflavored Cheetos with chili powder and served them to his family. They were an instant hit. So much so that, his wife urged him to give them to his production supervisor at work. Nowadays, Flaming Hot Cheetos have become a top seller for Frito-Lay. Richard started as a janitor and now is the executive leading multicultural sales and community promotions across PepsiCo's North American divisions. His tale is a true rags to riches success story.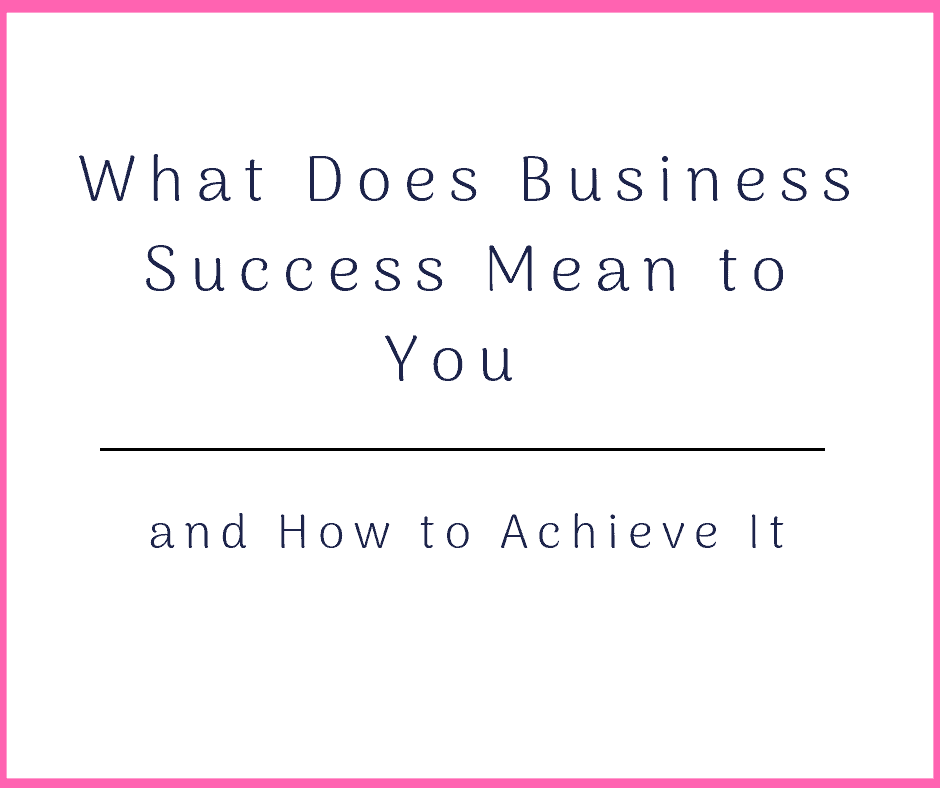 How do we achieve success? That's the million dollar question. Most people spend their whole lives chasing success but fail to catch it. Why is that? Instead of going along the same old path, why not strive to be better? By avoiding the pitfalls of business, you can spend your time advancing instead of digging yourself out of the ditch. Let's define business success and just how you can begin to achieve it.
"Think of the challenges in your business like driving down a road with a deep ditch running parallel. You can seek advice on how to avoid the ditch or you can seek advice on how to get out of the ditch"
― Bobby Darnell, Time For Dervin – Living Large In Geiggityville
What is Business Success and What Does it Mean to YOU?
So, what is the business success? Is it completing a task on time at work? Or maybe advancing up the corporate ladder? Is it a big corner office and a reserved parking space? Perhaps, it's just finding happiness in what you do? The answer is all of the above.
Business success is unique and special to every person. Finding out what that means to you, however, is a whole lot easier than you think. The answer lies inside of you. It resides in your intuition. We've talked a lot about the benefits of using your intuition and intuitive tools to help you do that. Ask your intuition what success means to you.
As always before using any intuitive techniques, let's TLC. For complete instructions on how to do this, follow the links at the end of this section. After TLC'ing, we will ask our magic intuitive question. What Would It Take?
What Would It Take (WWIT) for me to achieve success in business?
Why is success important though? Success is great! Being successful has great effects on your body and mind. When you are successful, the stresses of failure tend to be overshadowed by the strength of accomplishment. Stress can lead to physical ailments and to mental anguish. The trick is to let your failures be learning opportunities that lead to success.
Success is the result of perfection, hard work, learning from failure, loyalty, and persistence.
Just as you track your intuition with Intuition Journals, you should follow your successes with a success journal. Success Journals can astound you in how far you have made it and also teach you where you tend to get stuck. By keeping these two journals, you can clearly define where you have been and how to achieve your next goals.
Related:
Let's discuss three different types of business success.
1. Getting that Promotion
"With great power, comes great responsibility."
-Ben Parker from Spiderman
Uncle Ben was right on the money. When advancing through your company, a promotion comes with more corporate power. This means taking on more responsibilities. Be sure you are ready to actually do that. Often when you are doing well at work, your boss sees the potential of what you can do for the business. This can lead you to be promoted. Sounds great, right? Of course it does… if you are mentally prepared for the tasks that come next. Don't let your opportunity for success turn into a window for failure.
Have you constructed your vision board yet? A vision board is another intuition accessing tool used to see your future goals. Does your vision board have you getting promoted? What do you plan to achieve through this advancement. Hopefully, you have it all laid out before you. If not, it's never too late to start building your vision board. This you can keep personal. Or, share it with your boss and show them how far you intend to reach in the company. They may be inspired by your drive and have more trust in their decision to give you more responsibilities.
Here are 5 tips to for you to land that big promotion:
Do your best and do a great job doing it.
Outshine the competition with your stellar work performance. You will be sure to stand a cut above the rest.
Teamwork makes the dream work.
Be a team player. Showing you know how to work well with others is a strong indication that you can successfully lead others.
Be reliable. Let others know they can count on you to be there when the going gets tough.
Get to know people in and outside of your immediate line of work. Broaden your horizons. Those people may be able to help you in complex situations. Your boss will be more likely to promote you if they know who you are.
Take work-related seminars or go back to college. Expand your resume and your skills. Set yourself apart from the rest of the pack.
2. Maximizing your Net Profit
Some people like to measure their amount of success by monetary means. Money can't buy happiness, but it definitely can help. So how can you maximize your net profit?
WWIT to maximize your income and how far your income will go?
Promotion and Work Advancement
Normally, a promotion comes with more than just added responsibilities. A pay raise can give you a definitive measure of your monetary success.
Eliminate money sinkholes at work.
Perhaps you have a client that costs just as much to keep as you receive from them. This can cause undue stress . Learn to fire your clients and find others that will bring along more joy and more profit. Make joy and profit graphs to determine which of your clients (or maybe even employees) need to stay and which need to go.
Broaden your market
When you venture out to broaden your market, you reach more clients, and thus will expand your profits. This can either be geographic or demographic. For instance, if you started doing business only within your city, you can expand by getting clients in the next city. Not only that, you can continue expanding to the other states or even countries. You can also broaden your market by offering more services. Ask your intuition on what other services you can offer, based on your skills and talents. When you come up with ideas, you can ask, "WWIT for me to reach more people and share my given skills and talents?" When this is your intention, which is coming from a very positive place, you are going to find opportunities coming your way easily.
Budgeting and Saving
Write out a monthly budget and stick to it. A good rule of thumb is to follow the 20/30/50 rule. This means putting 50% of your income towards your necessities such as food and bills. 20% goes to your savings and 30% to be used for wants such as dining out and entertainment purposes.
3. Happiness in the Workplace
"Happiness is the precursor to success."
Happiness is a true indicator of success. Although not material in nature, happiness can provide for a very rich life. Wouldn't it be great even if you could be happy at work? The good news is you can. Happy workers produce much greater results than those who are not. Does your office have a nice positivity vibe to it? Or are you stuck in the doldrums just waiting for a way out?
Let's look at 4 ways to ensure you have a happy work environment.
Give credit where credit is due.

Make sure proper recognition is given to those who deserve it. This will bolster spirits around the office. On the flipside, avoid public reprimands. This makes for very awkward and embarrassing situations sure to dampen the mood of any office.

Find work with clear growth and advancement opportunity.

Nobody wants to be stuck doing the same job for the rest of their lives. With clear growth opportunities, you can be motivated to do your best and stay happy.

Encourage creativity and communication.

A creative and communicative work environment really allows those working there to shine. Being part of a team to co-create a vision is very special.

Say NO to micro-management.

Micro-management is a surefire way to make any worker unhappy. You were hired to do your job for a reason. It is best to sometimes just let people do their jobs.
These are just a few of many ways to measure business success. The most important thing to remember is to reach for success the way you want. Stop following others' dreams. With the help of your intuition, look inside yourself and find out what is truly right for you. Only then can you pursue your own dreams of success.
How do you define business success? What does it mean to you and how long did it take you to get there?
Did you reach your business goals? How? How have you made your workplace a happy place? Join the conversation in the comments below.