Visioning
Traditionally, all of us are visioning at the start of each year. We think about what we want from the Santa. And what we want from ourselves, in business and in personal life.  You immediately extrapolate annual goals for your business or department and write them on the main board. You want them to be more motivated, happy and to work harder. As should you.
In most cases, they (and you!) get distracted over the course of the year by inevitable firefighting, bright, new "shiny objects" to chase after, and before you know it, all your goals are forgotten.
Then at the end of the year, you remember what you wanted to do. But hey, there's always the next year's resolutions!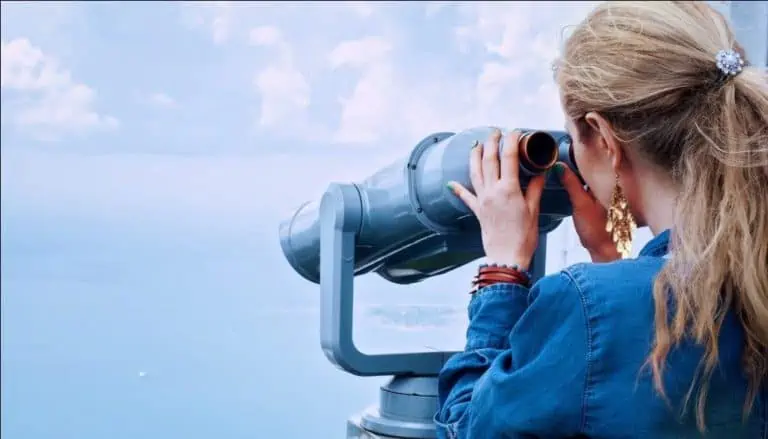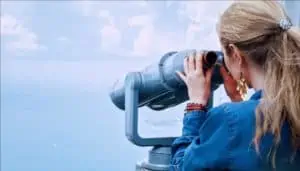 Meet you+3
Start asking yourself what would you+3 do. More importantly what they have done, because you+3 is very happy, successful person, who was able to follow their goals.
How to do this:
First you TLC (To the Light, Connect). Visualize yourself in 3 years' time sitting in front of you. Ask yourself the following questions and give the first answer that comes to you. (The first answer is your intuition speaking, your ego comes via second-guessing). Don't fall into a trap of analyzing your answers or even think about them.
Here are the questions to ask you+3:
What have you achieved? (Money, fame, awards, skills.)

What has your business achieved? (Profit amounts, products released, recognition, awards, revenue.)

What is your team like? (Staff, clients, and vendors.)

What are the exact steps that your future self took to create all this?

WWIT (What Would It Take) for me, to get there with ease and grace?

Letter from your future self
Write a letter from your future self 
to your current self that tells you exactly h
ow she got to where they are from where you are now.
It is very important to write this letter in the past tense.  Say things like
I did ______________

I invested in ____________________

I hired___________________

I shifted my business by ____________________________
Your future self is writing you as you currently are, back in the past.
Stop for a moment and remind yourself about WWIT:
WWIT for me to do #1

WWIT for me to do #2

Etc.
Really, what would it take to make this all happen?
Certainty Vs. Possibility
Feel the energy of certainty in the following sentences Vs. something that just might happen:
I might do X

I will do X

I am doing X

I have done X
The feeling you get from each of those statements gradually shifts from uncertainty to complete certainty.
By using the energy of certainty, you make it easier to take the actions necessary to create your future, and it enables you to remove doubts from your plan.
The next step is to write a
 letter from your future self to your present-day self saying all this. Especially what you did to get there and what emotions you felt. Paint a vivid picture of the story of how you achieved your goals.
When I have used this method, it seems as though my goals just come together magically during the year. Coincidences happen. I meet the right people at the right time. When I look back at the end of the time period at my letter again, it is crazy how accurate it can be.
Talk with your future self
During the year, you can talk with your future self anytime you want to. You can ask them for advice. A quick way to make some of the decisions is to ask:
WWFMD – What Would Future Me Do?
Short-term goals
You can use similar methods for 90-day plans, monthly goals and even weekly and daily goals.
I do TLC and visioning my day each morning after I have done yoga. Other people do it after running or swimming. The mind is quieter in the morning and it is easier to focus then.
You can also do a mini visioning session before a particular meeting or task, just by asking "WWIT to easily and successfully complete this task?"
Your future self already knows which decision gave him or her the most joy or profit. Why not ask them for advice?
If you want to double your profits and half your stress, check out the Biz Intuition Profit Doubler. It is a free course for you to use intuition in your business.