There are many factors acting on the level of success in your business. I believe that three main ingredients are always present.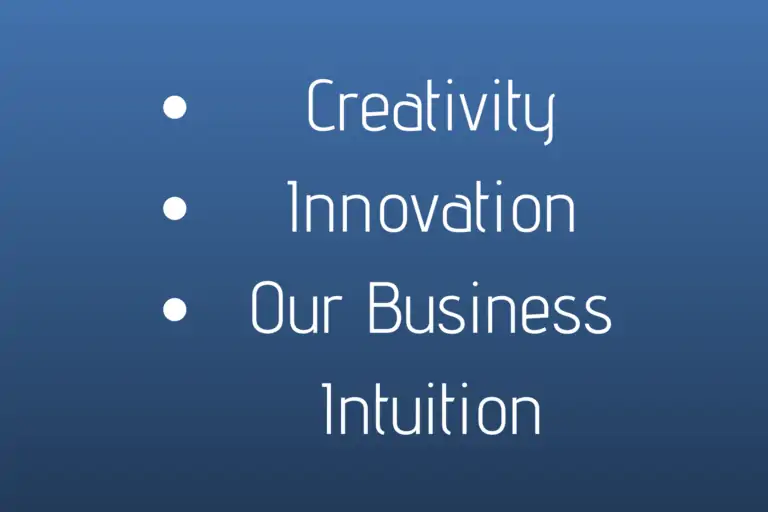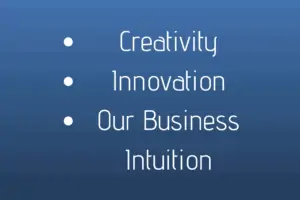 These 3 factors make up the perfect recipe for a successful business.
Without those key elements, our business lives will be a constant uphill struggle. In order to reach our full potential as entrepreneurs with ease and joy, we must first harness the power of our business intuition to fuel our creative fire and present innovation.
Why Creativity Matters
The dictionary definition of creativity is the use of imagination or original ideas to create something.
According to Tham Khai Meng, co-chairman and worldwide chief creative officer of Ogilvy & Mather, every business is a creative business. Meng states in an article for The Guardian,
"Whenever I hear the phrase 'creative industries' I'm always surprised. I ask myself, are there any uncreative industries? …Creativity is the most powerful competitive advantage a business can have."
Whether it's for problem-solving techniques, smarter marketing campaigns, or developing a life-changing new product, every business requires a creative mind or two.
You might now be thinking, "I don't have a creative bone in my body!"
Here's the thing…You are more creative than you think. You just don't know it yet!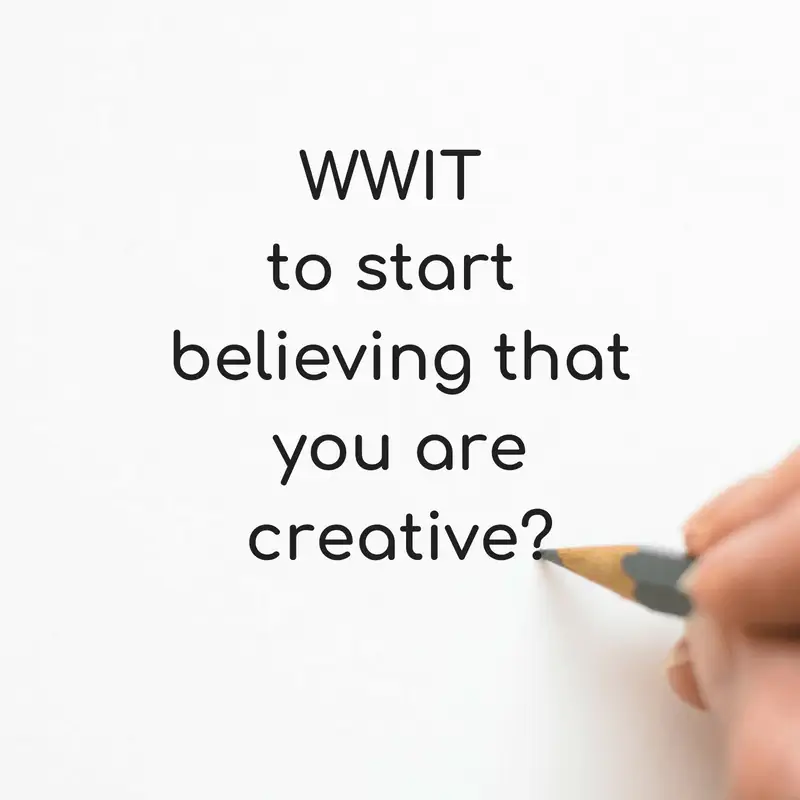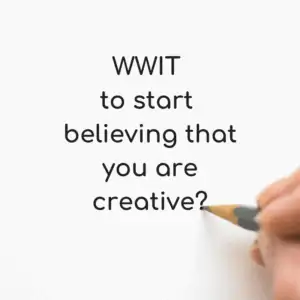 We are all Creative Beings
I believe that we all have a natural creativity, but this creative spirit has been repressed. From an early age, we are taught to ignore our creative ability in favor of more tangible skills which help us pass exams.
Of course, some people retain their creativity, but many of us have lost touch with this part of our natural self.
Notice that I say "lost touch with" and not "lost".
Our creativity is still alive and kicking within us. I'm not saying that you're going to be the next Leonardo Da Vinci or Mozart; although, you may very well be! This is about giving yourself the permission to be imaginative and harness the power of your natural creativity.
Get ready to reconnect, nurture, and breathe new life into your creativity through your intuition.
Unlock your Creativity with your Intuition
I use a combination of different intuition tools to touch base with my own creativity. Daily meditation and yoga are very useful in de-cluttering the mind and preparing the soul. Along with those, I also use a couple of business intuition tools such as TLC and WWIT.
TLC
The first tool in my business intuition toolbox is TLC or To the Light, Connect. Closing my eyes, I take a moment to quiet my mind and ground myself. This takes my mind up through the universe to that special place above where only pure light and love reside.
For me, it's like being given an ethereal torch to shine inward. Through it, I gain greater insight to delve deeper into my true self. It gives a sense of warmth and safety which encourages openness and honesty to lay bare all of those parts that were hidden before.
WWIT (What Would It Take?)
WWIT is a great way to get in touch with your inner wisdom and help us scratch beneath the surface to our unique creativity.
WWIT is a powerful, creative problem-solving tool. It helps us go beyond the most obvious answers and lead us to a more authentic solution.
Creativity is about thinking outside the box and developing something new. The ideas we gain from our WWIT questions are original as they come from our own inner voice, rather than from an external idea.
Trust your Creative Intuition
Sometimes, creative ideas and solutions may seem a little crazy at first. However, that's where your entrepreneurial spirit comes in!
Being an entrepreneur is about taking risks. The first time you trust your intuition it may feel like a huge risk. It's absolutely worth taking.
Learn to trust those creative gems your intuition hands you!
Keep an intuition journal and jot down any creative ideas that strike you. Write down the action you take from those ideas. You will then have hard evidence of your intuitive creativity speaking to you.
Seeing your intuition in action gives an immense sense of freedom and unbelievable power. As you listen and become more attune with yourself, you will feel more confident with your own creativity and intuitive leadership.
Innovation: Your Creativity and Intuition in Action
Innovation is the process of translating creative ideas into a new product, service, or way of doing things. It's what sets us apart from the competition.
"Innovation is vital in the workplace because it gives companies an edge in penetrating markets faster and provides a better connection to developing markets, which can lead to bigger opportunities" – Theodore Henderson, author, coach, trainer and speaker.
To provide a service of real value, stay ahead of the game, and increase profits you have to be innovative. To be innovative, you have to be creative. To be creative, you have to listen to your intuition… It's a beautiful circle of light!
The Innovation Journal sums up what an amazing opportunity innovation through intuition represents.
Intuition in tune with innovation is often a catalyst instrumental in prompting the very
best inspiration. Who knows how much more advanced our civilization might be if a less inhibited intuition had urged more creative thinkers to follow their hunches to ultimate success?
Have you recently had an amazingly creative idea which you acted on to great success? Share your experience with us!