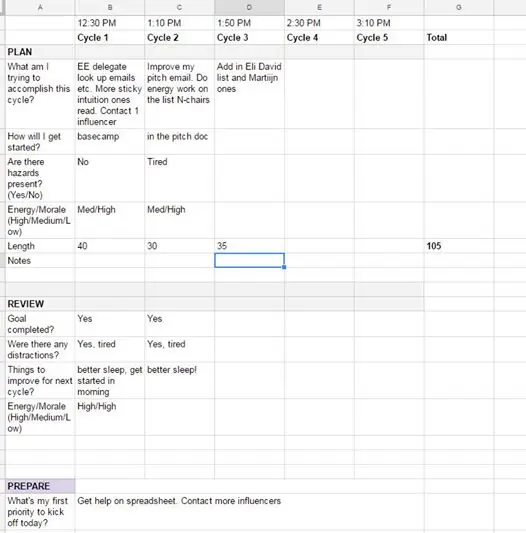 One of the cool things I am enjoying about the UP is the detailed pomodoro method planning and debrief spreadsheet that Sebastian Marshall and Kai gave us.
Before the day starts I write out my first 30 min work cycle – what I plan to do, any challenges, my energy level and motivation (two separate dimensions there).
Then after a work cycle I debrief how it went, time spent (I sometimes go over the 30 min if I am excited or want to complete a mini-goal) and again check in energy/motivation levels.
Then I fill in the next work cycle before I take a mini-break. So that when I come back from break I know EXACTLY what I will be doing and how to get started. This sounds simple but is KEY to productivity.
There is also a day section on WHY I am doing this task, which helps on motivation.