You can listen to the podcast and read the show notes here.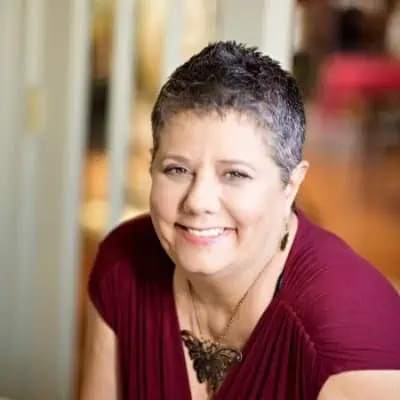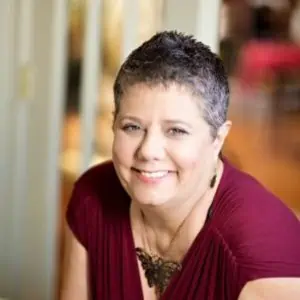 In this episode, I spoke with Edie Weinstein.
Michael Light:                    Welcome back to the show. I'm here today with Edie Weinstein, amazing conscious entrepreneur, best-selling author and journalist, therapist and interfaith minister. We have some amazing topics around business intuition we're going to cover. How she got started using intuition in her business after she'd being stuck on not using it, how she learned to trust her gut, how she learned to love being a business woman when she didn't really love it when she started, how to express those intuitive hunches you have when you're talking with clients.
We don't understand intuition and different ways she gets intuitive messages, how you can tell the difference between good guidance, your ego and psychotic voices in your head and why being a good listener is key for being an entrepreneur and listening with both your ears and your heart. Welcome, Edie.
Edie Weinstein:                Hi, it's lovely to speak with you. I haven't seen you in years. I can imagine hugging you right now. I'm here in Pennsylvania and you're in [Peru 00:01:26]. It blows my mind that we're having this conversation.
Michael Light:                    It is. How did you get started using intuition in your business? You said when you first started in business, I guess that was 38 years ago ,maybe or quite a while ago.
Edie Weinstein:                Well, quitet a while …
Michael Light:                    You didn't use your intuition. How come?
Edie Weinstein:                Well first of all, 38 years ago is when I first started being a counselor. I was an undergrad and actually, that was probably a seed-planting time in my life. I was a getting a degree in Psychology and I was working at a crisis intervention center and around that time is when I learned to meditate, when I learned to trust the information that was coming to me, where I learned to hone my therapy skills.
I am a licensed social worker and I work with clients on an in-patient psychiatric level, I've worked in a psychiatric hospital. I've done outpatient counseling. I have an outpatient private practice now. The seeds were germinating back then. In 1988, my husband Michael and I created a magazine called Visions, which was about holistic health and wellness.
I interviewed a lot of the movers and shakers in the spiritual field. All of the transformational teachers. Many are still out there and part of my job was selling ads which I hated because it felt like I had to try to persuade people to do something they weren't inclined to do. What I didn't understand back then was that business, no matter what it is, is about relationship because when somebody knows, likes and trusts you, they're more inclined to want to do business with you.
My husband died in 1998 and six months prior to that, we sold the magazine. I became more of an entrepreneur as how I would describe it conscious, socially conscious entrepreneur after that and became a freelance journalist. I learned to love being a business woman when I realized again it was all about relationships and I learned to trust the messages that were coming through partly as a result of the work that I did as a therapist and the books that I've read by a lot of these transformational teachers, so that's how I got started with this.
Michael Light:                    It sounds like your husband dying was actually instrumental in you stepping up and using your intuition in your business and not just in other parts of your life.
Edie Weinstein:                Absolutely. Part of it was that we had an interesting relationship. Intuition actually played a part in our meeting. I just want to share a brief story about that and this is about listening to the guidance. In 1986, I was planning on going to Russia with a group of spiritual teachers including Alan Cohen who wrote The Dragon Doesn't Live Here Anymore and 20 however many other books and he was bringing a group of Americans to Russia on a citizens' diplomacy mission.
At the time, the cold war was still going on and he wanted the Russian people to know that we weren't the enemy and they wanted us to know that they weren't the enemy. I planned on going on the trip, put down my deposit, the trip was scheduled October 12th through the 25th of 1986 and shortly after I heard The Voice which is what I call it now. Having worked in a psychiatric hospital, I do know the difference between psychotic voices that tell people to do harmful things and the Voice of God, spirit, intuition, guidance, whatever you want to call it.
It is very grounded. It's not cosmic foo foo stuff but the voice with the capital V said, "No, you're not supposed to go to Russia now. You're supposed to be in Philadelphia." And I did one of those cartoon character Scooby-Doo head shakes like, "What are you talking about? I already put down my deposit. They're going to think I'm crazy if I cancel it." and the voice repeated. I said, "I will be spending  my 28th birthday in the home of some of my ancestors."
My grandparents came from Russia. And the voice repeated, "But I don't live in Philadelphia," and the voice repeated. Finally, I said, "All right, you're not going to give up until I cancel this trip, right?" Spirit gave me the thumbs up, you bet. I canceled the trip, completely forgot about the conversation. On October 24th, I'm in a car heading to Philadelphia with friends to hear Ram Dass speak. For those who don't know Ram Dass is an amazing spiritual teacher who used to be Richard Alpert, a psychologist who was at Harvard or Yale. I think Harvard.
He became an amazing spiritual teacher, Be Here Now I think is one of his best known books. Anyway, we went to hear Ram Dass speak. During the intermission, a mutual friend introduced Michael and me. Michael became my husband and had I gone on the trip, I wouldn't have been there that night. He was scheduled to take a workshop with me at a conference two weeks down the road.
Had I gone on the trip, I would not have been teaching that workshop. I would have been talking about my trip and he wasn't particularly interested in that topic. By listening to my intuition, I canceled my trip to Russia, went to Philadelphia, met my husband, we got married, we created Visions magazine which we published for ten years, which helped me hone my intuition and frankly, you and I wouldn't probably be talking right now, had those events not happened.
That's one thing I encourage people to do is to look at what I call the Hansel and Gretel breadcrumb trail. Look back to, "I met this person because I had this experience even it wasn't fun watching my husband die over a six-year period from Hepatitis C was not something I ever anticipated but as a result of that, it helped me to have a deeper spiritual connection."
I also became a interfaith minister after he died. He was in seminary and he'd been going to the New Seminary in New York. When life support was turned off in the ICU when he was dying waiting for liver transplant that never happened, the Voice came back and said, "Call the seminary and ask to finish what Michael started." I did and I became ordained instead. Listening to those voices even if they seem absurd has gotten me to where I am now.
Michael Light:                    That's without, (what does that mean? Is there a word or phrase missing here?) you didn't necessarily know why you were getting that message at the time?
Edie Weinstein:                No.
Michael Light:                    You still trusted it and maybe trusted it on the third time it was repeated to you.
Edie Weinstein:                Right. Yeah. [crosstalk 00:08:14] myself sometimes. Yes and that's what I call inspired action, I love that term.
Michael Light:                    Yes. It is good because the inspiration, the intuition inspired the action. The more we take inspired action, the more we get to hear our intuition and the more we trust it. That's a sign of trusting your intuition that you take action on it and it's okay to ask questions of your intuition. You don't just … and it's okay not to follow your intuition. You're the one in charge because your intuition tells you something because it thinks it might make you happier doesn't mean you have to that.
Just like when  we're on a diet, we can choose to eat pizza one day because we want to eat pizza even though pizza isn't on the diet. We're free-will beings.
Edie Weinstein:                Yeah. I think that has a lot to do with it. You acknowledging the free will has a huge amount to do with it.
Michael Light:                    I want to come back to that. How to tell the difference between good guidance, your ego and psychotic voices because I think a lot of people have difficulty with that. Hopefully, not too many of our listeners have psychotic crazy voices in their head but sometimes does that worry that when you get a message or you hear a voice, "Am I going crazy?" How do you know you're crazy?
Edie Weinstein:                Well, I have a dialogue with it. One of the things that I would say, just as an example, when I worked at a psychiatric hospital, there was a woman there who said that she believed she was an angel and that her father who had died told her she needed to come to the hospital to help people and I said, "Okay, let's clarify. Does being an angel mean that you can stand on top of the building and fly and you won't get hurt?" and she said, "No." I said, "Good, okay check that one off the list."
What if your father wanted you to come to the hospital because he thought that that was the only way to get you there to get help and she said, "Maybe." and I said, "Can you be a human being and still help people?" And she said, "Yes." so I wasn't taking away her belief and I wasn't in any way being critical of what she thought was true. I was establishing a sense of safety for her and with her.
I was asking if being human was enough and I was validating the fact that she could very well have been talking to her dead father. That might be shocking for some mainstream business people to hear but I don't know statistically how many people have a spiritual belief or how many people pray. Why would we not expect a response? That's one way that I talk to the voices and then in another situation, somebody said that they were hearing voices.
I said, "What are the voices telling you?"  "Stop using cocaine and be nice to my brother." I said, "Okay, that's good. We'll go with that one too." I think that if the voices are telling you to do something positive that it's worth it to listen and if it's telling you to do something harmful to yourself or somebody else, then it would be a good idea to work that through with a professional who can help you to understand why that might not be such a good thing to do. The ego part, that for me is even more challenging because I want what I want when I want it. Don't you?
Michael Light:                    Absolutely.
Edie Weinstein:                Don't our listeners want what they want when they want it? But what we sometimes not getting what we want is a good thing. I think about all of the relationships that have started in my life because I didn't end up in a relationship with someone else. I think about all the jobs that I'd had. Now, I call myself professionally polyamorous.
I have so many overlapping jobs. I don't know how I juggle them all and I've never in my life that I can remember have had only one job so I think about … My ego wants me to have this job or this experience or this person in my life but my higher self, my intuition, guidance, whatever you want to call it says, "How about if we steer you in this direction instead because you don't know what adventures are awaiting you."
Question everything. I'm not saying second guess but question it like, "Okay, use the term WWIT, what would it take?" I've started using that myself every day and with my clients and it's brilliant. What would it take for me to be okay with not getting this particular job or this particular relationship? It's about having a dialogue. Oh, here's a cool exercise to do. Whether or not you're a therapist or a coach or a guide of any kind, imagine your wisest self that is inviting you into a beautiful office space or a healing haven.
You have a conversation with that part of you that just knows stuff that doesn't second guess that just has intuitive hits about things and say, "Okay, why self? Hire yourself? What do you want me to do with this?" This rug got pulled out from under me, am I going to stay on my butt or how am I going to get back up to keep on keeping on?" That for me is how I can tell the difference that if I'm able to have a conversation and come to some at least temporary solution, then I feel like it's my intuition at work and it stops being a tug of war like come on God or whatever, whoever you are. How come you won't let me have this? It's not fair. Have you ever had temper tantrums? Come on, what is this about? This isn't fair. I don't like this.
Michael Light:                    Those are some great ways to tell the difference of what kind of voices or guidance you're getting and when we say voices, that may be messages coming other ways because everyone hears their intuition different ways. They might be voice, they might see things, they might notice coincidences in their life, all kinds of ways. My belief is that all the voices of that people hear whether they're guidance from angels, their higher self, God or they're crazy voices, they're all connections to the spirit realm but in the case of the psychotic voices, they're coming from spiritual entities that have a lower vibration.
They're not of high vibration like level gratitude that. More around greed or pride or some or fear or some other lower vibration and that's the way I tell. I ask my higher self, "Is this voice? Is the entity this voice is coming from, has it have a high vibration? Does it have a vibration higher than love?" And if it doesn't, I kick it out of my psychic head space. I'm the one who decides what guides I have, not the guides.
Edie Weinstein:                Great and how people can tell or how I can tell whether it's love, goosebumps from my truth barometer. If I hear something that somebody says and it resonates for me like, "Oh yeah, that's the truth as I know it." We all have … For me, that's truth with a capital T. Indisputable, this feels right. If I have feelings in my stomach like, "This isn't feeling so good, then I know that it's not a vibration that I want to tap into." and again, vibration is one of those buzz words for a lot of people but think about it, energy vibrates.
We're taught the things that look solid are really not solid. They're energy vibrating so you'll use the term getting a good vibe or I can vibe with that person, it's not just a made up word so if I have butterflies in my stomach, I think "Okay, are these good butterflies that I'm really enjoying something like anticipation or are they heavy weighted dreading, "This doesn't feel so good." I check in with my body.
Michael Light:                    That would be drunken butterflies I think.
Edie Weinstein:                Drunken butterflies. It's like the drunken monkey concept, that our minds lurch around like drunken monkeys. I do my best to see the monkey eating bananas.
Michael Light:                    That explains why the drunken money is peeing all over my brain.
Edie Weinstein:                Aha. That does.
Michael Light:                    I'm also curious. You mentioned when you're working in your business, you've learned to read the body language or voice inflections of your clients or the staff you worked with, how did you learn to do that and why is it useful to a business person?
Edie Weinstein:                Well, I think I learned it when I was a child. I was a highly intuitive child, also unfortunately codependent, people pleaser, savior behavior child. I learned to read people and give them what they wanted even before they ask for it. I didn't know I was doing it at the time but in retrospect, I look at it and say, "Okay, that's what I was doing." As I honed my therapeutic skills, I learned to observe, to be a keen observer of human behavior. I think that's one reason why I became a therapist is that I was always fascinated with what makes people tick, myself included.
I watch, I listen not just with my ears, I listen with the ears of my heart. I observe with my heart and I don't just mean the cardiac muscle, the part of ourselves we call the heart chakra. I would call it or our emotional selves and I can tell if somebody is uncomfortable with something I'm saying or doing and as a businessperson, if you're trying to … I don't really like the term close the deal but if you're trying to engage in a business relationship with someone, you need to know who you're dealing with, who you're working with.
As I mentioned earlier, it's all about relationships. If I trust you, I'm going to want to invest my time and money and energy by working with you and if I get a good feeling about working with you, then I'm going to want to do it even longer. If I'm sitting with someone, I get a sense of how they're feeling, what they're thinking and it takes practice like any skill. I know you practice yoga and you're probably a lot better at it now than you were when you first started. Me too.
It's like any skill. It becomes finely honed and it's trusting that you know what you're doing. You can tell if you're sitting opposite with somebody and their arms are folded in front of them and they're grimacing, that's a pretty … that's a no-brainer, that's pretty easy to know that they're closed off. You may not know why that it's a self -protective posture that they're in and …
Michael Light:                    Or they have bad toothache.
Edie Weinstein:                Yeah, but you can ask like we had said earlier before this call, we were talking about how I use the intuition in therapeutic or in business situations. I'll say, "You know what? Something tells me to say this to you and it may sound totally off the wall but I'm just going to go for it anyway." It's not a way of … around but it's a way of giving them an opportunity to say yes or no, this make sense or doesn't make sense.
I'm sensing that you may be experiencing this or remembering that. Now, I don't call myself a psychic. I have a lot of very talented psychic friends and I'm sure you do too and maybe some of your listeners do who are so confident in their abilities that they hang up a shingle. I'm not there. I would call myself an intuitive therapist. After 38 years, hopefully I've earned my chops to call myself that but I'm using all and we talked about this too using all the' clairs,' the clairvoyant, clairaudient and clairsentience, all of those things.
I get messages sometimes in dreams, sometimes I hear people telling me things, like the voices that I had mentioned earlier. My parents have both passed, sometimes I hear them in my head. "My dad would call me baby doll or doll baby." He called every woman doll baby and my mother would call me baby cakes so if I hear messages from them, it's usually good guidance, always good guidance. It's just trusting the source of the guidance.
Michael Light:                    When you're getting these messages, do you just let them come into you or is it important to write them down or and if so, why?
Edie Weinstein:                Well, I do write them down because as a 58-year old woman with the brain hard drive getting full, I call them … sometimes I call them my middle age moments or my wise woman moments because ideally, the older we get, the wiser we get and sometimes if I don't write them down, they whisk away. This is an example. If I'm in the car listening to National Public Radio and hearing a brilliant interview and I'm thinking, "Oh I want to write about that person or I want to read their book or everything for me as a journalist is risk for the middle. It's a writing prompt."
If I don't write down what I want to write about, I sometimes forget. People often ask me when I speak, when I do public speaking, "Can you repeat what you just said?" And I sometimes say, "No, I really can't. I have no clue what I just said."
Michael Light:                    I read the same thing in Reinvent Yourself by James Altucher. He said he gets a lot of ideas for articles he'd write in the middle of the night and he's learned to have a pad of paper by his bed with a pen because if he doesn't write them down, if he tells himself, "Oh yeah, I'll remember in the morning what the dream was or what the thought was, nine times out of ten, he does not remember."
Edie Weinstein:                Yeah, oh yeah. Absolutely.
Michael Light:                    That's great. You do that but also, sometimes when we get these intuitive messages, it's like we're channeling the spirit world into this 3D world. Can you tell us a bit more about that and why it's important to take dictation when you get channeled messages?
Edie Weinstein:                Oh, absolutely and again, channeling is one of those buzzwords that sometimes mainstream people cringe about but think about that that if you were are a musician, sometime … I've interviewed a number of musicians who will tell me that the song came through them, not from them. When I read some of the things that I've written over the years and I've written for The Huffington Post, Beliefnet, Good Men Project, Elephant Journal and Psych Central, a number of recovery websites.
I look at that and I said, "Oh my God, who wrote that? I don't remember writing that." Sometimes poets will tell you that too. Inventors will say ideas came through them and they have no clue. Julie Gold who wrote the song From a Distance that Bette Midler made famous, tells a story about how the song came through her fully written. I have to pay attention to those messages and I know that they're coming to me, they need to be communicated.
As a writer, I don't have the luxury of just keeping them to myself. A lot of writers will tell you that they get writers' block. I get writers' runs. Seriously, it's what I call it, comes straight through me. I can't NOT write and I've often referred to the Muse as a persistent lover that it wakes me up in the middle of the night and it won't let me sleep until I do its bidding.
Michael Light:                    Maybe you should take your muse's Viagra away from it.
Edie Weinstein:                I should. I don't know, something is not … I make a deal with it now. I said, "Okay, I will write whatever you want me to write but I need to sleep." [crosstalk 00:24:06]
Michael Light:                    We can make agreements with our guides.
Edie Weinstein:                Yes.
Michael Light:                    I've done that with spirit entities. I've done work on sending entities to the light. That's when there's an entity or a ghost that had a death that wasn't pleasant perhaps and they didn't know how to make it to the light. They felt bad about their life so they didn't think they deserved to go to the light. I help them do it and when I first started doing that, they'd come to me 24/7 and I got tired of it and I said, "Look. Here are office hours. I'll help you do this but you have to come between these hours."
Edie Weinstein:                Yeah, oh yeah. Absolutely.
Michael Light:                    Also, in return for me send them to the light, you need to give me something. Bring me a new client to my business or bring me some money or bring me something joyful and they do.
Edie Weinstein:                Yeah. It's a business relationship. That's the other thing to learn. Now, I'm in a field that maybe unlike some of your listeners being in a helping profession. We have learned for whatever reason, social workers, therapists, teachers to undervalue ourselves. We have a hard time asking for what our services are worth and I worked with a coach a number of years ago, who told me you need to ask for this amount of money, for this particular service and you need to do it without stuttering.
I have and it works. I remember seeing something on Facebook with the social work website and they were selling T-shirts and sweatshirts and what it said on there was the line that said. "social work, in it for the outcome, not the income." I blew raspberries at that like, "Oh come on, that's why we don't value ourselves." When we value ourselves, we can make a deal with Spirit. We can say, "All right, you're using me for this to do your good in the world and I need to sustain myself. I need to pay my bills. I have the same bills to pay as somebody who's in a mainstream business."
As conscious entrepreneurs, we have the right to be well compensated for what we do and that's been something that's been a challenge for me and I'm learning it. I'm practicing that now and it doesn't have to mean that I'm cut throat. People matter more to me than anything else. Every day as a conscious entrepreneur, I think how is this action going to impact me and the world around me? None of us have the luxury of not doing that.
Michael Light:                    I belief we're not business people occasionally having a spiritual experience. We are spiritual beings who have business experiences and we use our business as a vehicle for spiritual growth whether that's through the customers and stuff we relate with or whether it's by the problems we overcome and clear personal blocks we had in our makeup.
I have two more questions I want to ask you before we wrap up. One is very common among entrepreneurs is that shiny object syndrome where we get distracted easily and it sounds like you have a little bit of that as do I. How on earth do you manage to focus when you're getting all these intuitive messages and creative ideas constantly throughout the day?
Edie Weinstein:                Well, if I'm doing … I've learned to multitask. "Oh, look a squirrel." I get distracted. "There it goes over there." and I have to pull myself back. I have to remind myself that I can't give anything my best if I'm not focusing on it. I imagine luring myself back in by saying, "All right, you finish this then you can move on to the next thing but if I get an idea as I mentioned earlier I need to jot it down. I need to save it in the hard drive, my mental hard drive or it is going to go the way of all wins." If it's something of value, it will come back.
Michael Light:                    That way by writing it down, putting it in the idea of parking lot as I sometimes call it which is a great thing to do if you're in a business meeting and people come up with creative ideas but they're not relevant to the topic of the meeting, write them down on the side of the whiteboard in the ideal parking lot. They're acknowledged and that works for ourselves too. We acknowledge the idea, we've put it down either or not getting things done, to-do-list or in a notepad or whatever but now we can refocus on what it is we want to get done right now.
Edie Weinstein:                Yeah, yeah and I remember when you were still living in the states, we went to this … We were in the town that you lived in. We went to a parking lot and it had … It could tell you where there was an empty space. Do you remember that? There was a light overhead. It's no accident you're remembering that you help me remember that.  If we know that there are empty parking spaces in our minds, we can put things and compartmentalize what we're thinking because if it all goes into one big mushy pile then I can't sort it out.
I could say, "All right, this one goes into The Huffington Post parking lot or parking space. This one goes into a wedding ceremony I'm working on. This one goes into an editing job that I have." We need to have separate parking spaces for things. Oh, yeah and I remember where that is. Think link is what a friend of mine calls it that I've started to use too. If I forget something temporarily, I could say, "Okay, where was I when I first heard this when I first got this inspiration? Who said it to me?" And then I'll remember, "Oh, yeah Michael said parking space. That reminds me."
Michael Light:                    Some people, they don't write down these ideas. They dictate them into their phone or leave themselves a voicemail. There are many ways to do it or you can use a mnemonic, I couldn't even say the word.
Edie Weinstein:                Yes, mnemonic.
Michael Light:                    Yeah, mnemonic, thank you, technique to remember them which of course is what people did before we had books and people knew how to write. Everyone remembered everything a few hundred years ago, and a lot, great skill to have. The other thing related to this is working on tasks during the day and two things, there's one thing I have used that works for me. If there's a lot of different things I could do, I ask myself, "What would it take to know the most profitable and joyful task to work on first today?"
Then I hear what my intuition says. I've got 20 different things I could do which are the one that is lighting up for me right now and then I focus on that and then the other thing I find that helps me with focus is … It's almost like there are two versions for myself. There's the organizing and managing person who decides what I'm going to work on and there's the creative crazy genius monkey mind who gets the work done but, sometimes it helps to put blinders on the monkey like we do on  a horse so he doesn't get distracted.
I close my email, I close my Facebook, I close all the programs I don't need to use on all the tabs on my browser, I don't need to use them. I find it. It's a lot easier to focus then and sometimes I'll put headphones on and play "boring music" like techno or something. No insult to people who like techno. I like techno but it quietens down the monkeys. It gives them something to listen to while I'm focusing on getting that task that's going to give me the most profit and joy. Those are some of the things that help me.
Edie Weinstein:                I like that the idea of profit and joy because once again, those of us that are in a helping profession believe that the joy is more important than the profit and it is both. It's not an either or, it's a both/and and that's what I teach people too in the work that I do. The other thing that I hadn't mentioned to you. I call myself an optimistic O-P-T-I-M-Y-S-T-I-C and that came to me into an intuitive message. I don't know if it was a dream or a meditation and the voice said, "You're not just an optimist, you're an opti-mystic who sees the world through the eyes of possibility." As a conscious entrepreneur, we need to sharpen those eyes so that we could think, "Okay, what's possible?" Not just what we're told is possible but if there were no limits, what will be possible for us to accomplish?
Michael Light:                    I think that's a great way to see the world and I think that's what the what would it take? question really opens up our minds to see to see the positives instead of saying … worrying about the problem or how will I solve it, it's like what will it take? You don't have to get lost in the weeds of the how or the anxiousness or the worry about how will I overcome this difficult issue. It's a very clever question. What I wanted to talk about the on the tasks and this will be the final question.
Edie Weinstein:                Sure.
Michael Light:                    Why is visioning the tasks you do during the day help your day flow well? Because you mentioned you preplan your day and vision them and I do that and a number of other entrepreneurs that are successful do that too. Tell us more about that.
Edie Weinstein:                Sure. First of all, we are such meaning-making creatures that if we look forward to something, it's going to hold our attention more and today as I explained, I have a full day. I have our interview, then I have a client, then I'm going to the gym, then I have an appointment for a healing session for myself which is also very important for conscious entrepreneurs to do. To take care of ourselves because we're so busy taking care of other people.
Then I have another client this evening. Knowing all of that, I had to prepare for each thing that I'm doing. I need to make sure that I'm seeing my client on time. I need to make sure I have my gym clothes. I need to make sure that I have that person's address plugged into my GPS because I've never been there before for my own session. Because I'm pre-planning them, I make sure I have enough time in between.
By the time I get to each one of them, they are already done. I just show up on stage and do those things. You've heard the saying we make plans and God laughs. Those things happen. Sometimes there's a delay. The more I practice forward thinking, I have no idea what to call it. I'm sure there's a name for it but the more I practice that, the easier it gets. I don't have to worry about what's going to happen. That helps [crosstalk 00:34:46]
Michael Light:                    This isn't just planning out the 3D details of bring gym clothes. It's envisioning going to the gym being easy and graceful and everything just goes good and you have a wonderful workout. I've heard that called a lot of things. I know in the book Ask and It Is Given by Abraham Hicks, they call it segment intent.  Creating an intent and expressing it with emotion and powerful words.
Either doing it at the beginning of the day and or just before the thing happens. If I'm having a sales call for this podcast interview, we set an intention that we would have a great conversation. It would be growthful for both of us and only electronic communication would work good. It has.
Edie Weinstein:                Absolutely. Absolutely has and I'm thrilled. It's almost like my body is prepared for the workout. I wish that I could think of the workout without having to do it sometimes. We can always have the time to get to them.
Michael Light:                    Actually that does work. Olympic athletes visioned whether they're running or if they're in a shooting competition hitting the target and they've done … scientists have done experiments that showed visualizing, doing the exercise is as good or better than actually doing the exercise as far as muscle tone and performance. You really can do that.
You can visualize yourself doing the workout and having a great effect. If you can't make it to the workout one day because it's snowing or something, you really can visualize yourself doing it and it does have a positive effect, as does anything. Visualizing, doing well on some tests you have to take or visualizing a writing assignment going well, it goes better.
All visualizing for the people reading the article you've written and getting a lot out of it and sharing it was their friends. That affects how many people read it and how much it gets shared.
Edie Weinstein:                Absolutely.
Michael Light:                    It's really.
Edie Weinstein:                Mm-hmm (affirmative). It is and having a mind blown wide open is a good thing. That's my intention today. People want to reach me. They can learn more about what I do to my website which is called opti-mystical O-P-T-I-M-Y-S-T-I-C-A-L.com and they can get a sense of what my work is about in the world and I'm also very active on Facebook under Edie Weinstein E-D-I-E W-E-I-N-S-T-E-I-N and I love connecting with people.
Michael Light:                    We'll put both those links and any other links you have in the show notes for this episode which can be found on intuitiveleadershipmastery.com and thank you so much Edie for this amazing conversation today.
Edie Weinstein:                My pleasure. Thank you so much. Big hugs from here.