You can listen to the podcast and read the show notes here.
In this episode, I spoke with Carrie Roldan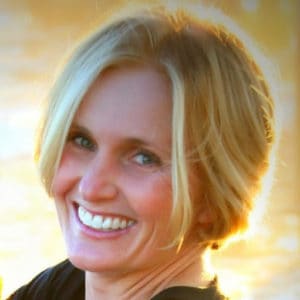 Michael Light: Hi. Welcome back to the show. I'm here today with Carrie Roldan and she is an amazing body mind business mentor. She just helps heart-centered entrepreneurs get totally aligned with their business and improve their leadership, so everything just flows easy. We have a lot of exciting topics here. We're going to be talking about how you can build a culture in your company using your intuition and how you can customize your leadership style depending on who is in the team that you're leading. I think it's an important thing that people often miss. Then something that I think is key with intuition is noticing team problems ahead of time so you can fix them before they turn into disasters because I think everyone listening to this has probably had a team disaster or two under their belt.
Wouldn't it be nice if you could tell they were coming and hit them off ahead of time? Then we're also going to look at how you can inspire team members to lead themselves so you can be a steward of your team, give others permission to lead and empower them. Also, we'll talk about how Carrie learned maybe a painful lessons. The rules right way doesn't always work for team leadership and how she learned to be a successful renegade leader. Then we're going to talk about how you can come into alignment as a leader on a cellular level with your business and why that is important for having a successful business and why aligning with your higher path makes more profits and more joy in your business, and how you can lean into leadership even if you're not born a leader.
Some of us were born leaders in school and were the class president and some of us decided later in life, we have a wonderful business and now, oops, we have to lead. Welcome Carrie.
Carrie Roldan: Well, thank you so much, Michael. I'm so happy to be here.
Michael Light: You mentioned that building a culture, you can use your intuition to help you build a culture. I'd love to hear more about that.
Carrie Roldan: Yeah. It's funny how you figure things out, but I did that and have continued to do that in my life, but my first really experience with that was I had been a high school and college athlete. I graduated college and thought, "Okay, what am I going to do now?" And recognized, I've not always been team captain and things like that, but really, I kind of didn't know what I wanted to do career wise and so I went into coaching. I became a high school and then later, college cross country and track coach. It was with my athletes that I really leaned on my intuition to kind of find a way to build a culture. Of course, I didn't know at that time. I didn't set out going, "I'm going to create a culture."
I just was trying to figure out what is it going to take to make this team successful? Having been a part of highly successful teams in the past, right? Anybody who's been on a really successful team and also, maybe been on teams that were mediocre, knows that there is like that intangible difference. There's that "it" factor. There is that thing that exist on a highly successful team that maybe doesn't exist on a team that has more talent or looks better on paper. There's something unique and intangible and I was looking for how to create that. What I recognize is that bond that … like willingness to go above and beyond and that specialness of highly successful teams is really nothing than, or is the result of nothing than the culture that you create, right?
I went about looking, "Okay, how do I create a culture of excellence and how do I create a culture of personal responsibility and team responsibility?" I was just asking myself questions, didn't really even know at that time that I was asking my higher self questions. I would turn all over. I didn't know I was using these intuitive tools. I was just asking myself questions and kind of feeling my way through, but what I found is the trick. The trick for me was that I wanted to create a culture of excellence. I wanted to create a culture where people weren't just trying to be the fastest runner that they could be, but they were really trying to use running to become the highest version of themselves.
When I started doing that, I started teaching personal development or asking questions or even delegating some of the leadership responsibilities to the 14 15 ,16-year old members of my team. That is when the real magic happens. I don't know if I answered that question directly, but it really was just sort of a, when you're creating a culture, it's about asking the question, "What does this group need?" Getting quiet and listening for the answer. As I did that, I got different answers on different days of the week, but at the core of all of it was me recognizing, and maybe that's a … The deeper question is, what's my role here with these people?
Because as a coach, as a running coach, I could give them workouts and get them running fast, but even when I started doing this, I was 21, 22 years old. I recognized, I had a responsibility to these people and of the hundreds of kids who I was dealing with, it wasn't really my job to create Olympians. What is my job really? As I got quiet and let the answer to that come, I recognized, it's to build up these humans and to help them create the experience they want here during their time with me.
Michael Light: That sounds like an amazing experience of using your intuition to build a culture on a team by asking questions and then getting quiet and listening for what higher self, your intuition wanted to say to you. Your initial experience was in as an athletic coach, but it sounds to me, everything you did there would work just as well in a business setting with a team that you wanted to work excellently and to work well together and be successful and for each of the people to grow as they're part of team.
Carrie Roldan: Yeah. Of course, that's what happens. Initially, I figured it out with high school athletes. Then I started coaching college athletes and realized, "Hey, same principles apply." Then I actually became a stay-at-home mom and was involved with a preschool and was on the board and recognized, "Oh, here it is, the same principles." It doesn't really matter if we're dealing with … It doesn't matter what the age or the relationship of the people that you're gathered around. It took me a while to actually realize it when it came to the "real business world." But yeah, it turns out people are people. Humans are humans. Everybody has a need to feel seen, to feel heard and to be valued. When you lead with your intuition, you … I mean, I would say nine times out of ten, probably 100% of the time, but for sure, nine times out of ten, your intuition is going to give you responses that are going to help the people who you've ran yourself with, feel seen, heard and valued.
My intuition at least has never steered me in the direction of, "Let's ridicule them," or "Let's make somebody a scapegoat." It doesn't work that way. I went to a training a long, long time ago and I heard John Maxwell speak and he said something that really stuck with me. He said, there's two kinds of people in the world. There are lifters and there are leaners and you can tell who they are by the way you feel when you see their phone number on your caller ID. The lifter, you know. As I say that, you recognize the lifters and leaners in your life. The lifters are the ones that when you see their name on the caller ID, it lifts you up. It makes you feel excited to talk to them. You know they're going to uplift and inspire you.
I recognize that to I always I wanted to be. I always wanted to be the lifter, because the leaner is, those are the ones that like, they walk into the room and they bring the energy down. You ask them how they're doing and they say, "I'm all right, but …" then they launch into their story. So often, especially in the corporate world or as bosses even, we become leaners because we're complaining about the way things are or we're scapegoating other people. We're not the kind of person who, when you walk into the room or somebody sees you on their caller ID, they're excited to pick up. When I made that shift for myself in terms of always being that to the people who I surround myself with, and especially to the people whom I'm interested to lead, that's when the good has happened and that's in the culture. Like, if you just decide to be a lifter, to be an encourager, to be an uplifter and to help other people shine, so much about being a good leader is helping other people shine.
It's not always keeping the spotlight on yourself, but highlighting the people around you. That's what I realized in leading humans. If you can always be a lifter, if you can help people to succeed, find their gifts and talents, find their strength and help them live in that, then you're creating a culture of success always.
Michael Light: That is a wonderful way to be a leader, by being a lifter. I think that really helps people be inspired and it creates loyalty and trust in your team. It helps people do things as a team they wouldn't even think were possible, which in business is often a handy thing to have available, and it's joyful for everyone. You mentioned earlier, you customize your leadership style depending on the team. Do you check in with your intuition on that, or how do you do that?
Carrie Roldan: It's tricky because I consider my leadership style, it's not so customizable in terms of, "Hey, I'm always going to be …" I encourage, uplift, inspire. That's my leadership style, but the how of that, what techniques, that's going to vary based on who I'm surrounded with. A big part of being a good leader to your team is recognizing, who do we have here in this moment? I think a mistake that so many leaders make is they want to dictate the culture. In business, we may have stated values or a manifesto or a mission statement that sort of says, "This is who we are. This is what we believe." That, if I can translate it back to my coaching athlete days, that would be, "This is our program." I coached at Edison High School, so "We are Edison High school. We are the Chargers. This is what we stand for." Those are like your basic values and your shared vision.
We're going to be, for me, it was sort of a nonnegotiable that we're going to be good at sports, that we … Of course, we love to win, but we win with class and we lose with class. There's some values that aren't going to change, but within each particular team dynamic, people. People are a variable and I think what many leaders overlook is the human capital that they have right in front of them, and the changing culture. The culture of the dynamic changes as the humans around you change. One of the things that I did that worked so well and it works great if you have like a non-virtual working environment, but you can do it virtually as well. Sorry, my ringing. I don't know if you can hear that.
Is, I had something that I called trash talk and I had another thing that was called affirmations and they were physical containers. I had a little trashcan called trash talk and I had a little jar called affirmations. It was something that we did where if you had, especially when I was dealing with teenage drama, but you know what? It's no different with big kids. It's no different with adult's drama, exist. It was an opportunity for people to write their grievances and put them in this trash container where they knew that they would be looked at. On the same boat, if you were going to write a grievance, you also needed to write a kudos or an acollate or a compliment, something to … It doesn't have to be to the same person that the grievance is about, but something positive that was coming.
Then I as the leader, on a weekly basis, would go through those so that I had my finger on the pulse of what was going. Now, it's completely anonymous, right? But it helps me to find out if there's trash talk coming in, that there's a problem. It helps me say, "Okay, look at this. This is a problem." Often, maybe it was about me. Maybe people didn't like the way I was doing so it gave me the opportunity to look at myself or to address a dynamic that might be coming up. It also, and this is a really important part, is those kudos and acollate and affirmations, those gave me a change to address the unsung heroes, to highlight, to affirm the people who may have gone unnoticed. If somebody else hadn't … It may have gone unnoticed by me, the "leader" if somebody else hadn't given me that feedback.
Then the other thing that I've done which is so, so, so helpful is empower the people in your community, in your team to teach. I started this with athletes, but I had started a Friday inspiration. We had races on Saturday, and started a Friday inspiration. You got to volunteer for it and then if you hadn't, if the season was going on, you still hadn't volunteered, I might ask you to do it, but it was where you share something that helps inspire, encourage or uplift you before a raise. It's so easy to translate that over into the business world as well, as long as you have a clear direction where you're going. You can empower the members of your team to encourage, uplift and inspire each other. You can hand the microphone to them, so the speak, to empower them, to share their gift that maybe you didn't know they had, but more importantly, that compliment your own because you just can't be everything to everyone on your team.
Michael Light: Well, I think that's a great way to keep people infused about the team and also, to learn what's going on under the surface so you can head things off. I mean, I do a similar thing intuitively by filling in … Intuitively, I visualize all the team members in chairs in a circle and then see what I notice about them and I often get valuable information intuitively, that someone is not paying attention or they're distracted or they're feeling depressed or whatever is going on. I think that's a great thing to do that you're doing there. Now, you mentioned teaching as one of the ways of giving people permission to lead. Were there any other things your did that empowered people to lead themselves?
Carrie Roldan: Yes. I told you, one of the things that I want as doing right is, and I still do. I do this even with the women entrepreneurs who take my program. I set it up like from the very beginning or, "Here are my Carrieisms. These are my sayings." Ultimately, all my Carrieisms come down to personal accountability and leading yourself, becoming the best version of yourself possible. Like one of my Carrieisms, I say all the time is, "Behave like the person you hope to become." One thing that I have done is to bring those things back around where I take you to your core values and bring them back around. Michael, I think I got carried away in answering the question. I forgot the original one so could you ask me again so I don't go on a tangent?
Michael Light: No worries. It's how else do you empower people to lead?
Carrie Roldan: Yes. One thing that you can do, and this so fun. This is actually to empower them to lead intuitively, is when you get a new group of people together. Now that I run online programs like within the first … This works really well in mastermind situation. Maybe the first meeting, you're laying the ground rules, depending on how much time you have, but the first or second meeting, you empower the people in the group to intuitively affirm each other. This is a group of people that generally doesn't know each other super well or maybe they know each other kind of on a … They've met in other groups, but they don't really, really know each other. If you have people in your group who do know each other really well, you can require them to affirm someone who they don't know really well.
I did this as an experiment a couple of years ago and it worked so well that now, I do it every time I have a new group. You just tell them, "All right, everybody in the group needs to send an affirmation to …" I think I've done … Okay, because I've done it where we do it live. Just give a quick affirmation to somebody in the group which could be, "Hey, Michael. I'm just … how I'm feeling about you today. You're just radiating love and warmth and glowing in kindness." You can also … Well, my friend actually did this. I'm going to incorporate this. You can give them an intuitive gift, so you can say … You can give them the opportunity to say, "There's not price limit. If you could give this person anything in the world, what would you give them?"
I should say, "You know Michael. I'm giving you this magical necklace." As I'm putting it on you, you are now empowered with a magical healing touch. It's an opportunity for … and everybody you touch now, when you're walking through a crowd and you put your hand on someone's back or you bump in to someone there, immediately feel peace and release and healing. Now, I don't know you well, Michael. I don't know if that's a gift that you currently already posses or one that you would like to have, but it's me sort of tapping into my intuition, giving you an affirmation and also, a gift. People have given … Somebody didn't know me in a group and they gave me, they said, "Carrie. I think you're great and I want to give you your own show. You have your own TV show. You're like Oprah."
This woman had no idea that that was something that I actually do and that was a huge dream of mine. Her just intuitively affirming me, helped affirm both her in … helped her lead, helped her trust her intuitive ability. It also made my day and encouraged, uplift and inspired me and made that dream I had even more real. What I'm getting at, if you have a group of people, it's such a great thing to do, is to tell them, "I know you don't know each other very well, but I want you to send them an affirmation. It can be a card. It can be a gift. It can be to make them a video." I would give them a whole week until we meet again to do that, but that has so quickly bonded the team. When they come back and they talk about what they got and people are so touched and so moved and it's such a powerful activity.
That creates a culture so quickly, when we just start affirming each other and then are able to talk about what that affirmation meant to us. It's really a powerful activity.
Michael Light: I love that and I love the gift you gave me. I do have that power ready and I'm happy to receive a necklace that gives me again.
Carrie Roldan: All right, good.
Michael Light: I'm kind of guessing that when you first went into the corporate world and were trying to follow the corporate rules and the right way to do things in the corporation, that way didn't really work for doing this kind of team leadership. Tell us a bit more about that.
Carrie Roldan: Yeah. I've never been "corporate." I'm in the business world now, but I'm on the entrepreneurial side, but in this whole entrepreneurial realm, there's these gurus out there, saying "This is how you do it. Here's the blueprint. Here's the formula. Here's my secret to success." When I was new into the realm, I already told you my back ground is I was a high school cross country track coach. I was also a high school teacher. Then I became a stay-at-home mom and I dabbled in being busy with volunteering with my kid's school board and things like that, but when I really got serious about, "Okay. I want to build a business." I looked around for where is the experts. Where's the how-to? Where's the manual to create a successful business?
Especially having been someone who was successful at academia, and I feel like that's the corporate structure, is actually often quite similar to like the school structure. There are sort of hoops you have to jump to and [crosstalk 00:24:00]-
Michael Light: Yeah. Bells ring and you're supposed to do something different and you should obey your superiors.
Carrie Roldan: Yeah.
Michael Light: Don't speak up in class.
Carrie Roldan: There's this higher article, if that's the word. There's a leadership that it's a positional leadership. What happens with positional leadership is as anybody who spent a lot of … I work a lot with a lot of people who are in recovery from the corporate world, but whenever you have a leadership that is higher article, what you wind up doing often times by accident is promoting people to their level of incompetence. I'm sure you've heard that before. Like you're good a job so let's get … Let's [crosstalk 00:24:45]
Michael Light: Let's promote you and see if you're good at the next job.
Carrie Roldan: Yes.
Michael Light: Yeah, I think that's cool to beat a principal.
Carrie Roldan: Okay. Well, so when you have that, then as a leader, you're sort of looking around going, "What are the rules? What are the rules of leadership? How do I do this well?" And you're looking to other people like how do they do it? And so you wind up often times being inauthentic and doing things the way that you think you should instead of the way that's really right for you. That's exactly what happened to me when I tried to transition into the worlds of online entrepreneur. Looked around for the experts and I tried to do it the way that they did it. I can't even tell you how much time, effort, energy and money I invested in people's programs and products and that promise, but if I just did exactly what they did, I would get their million dollar results too. Being a good student, I did exactly what they did and I didn't get their million dollar results.
It's okay, because I think it was part of the journey. I think I had to … That was my learning to really trust my intuition. Up until I came into the business world, I was a great intuitive leader, but I didn't really know it because it was all intuitive and because it lined up with my experience and my training, so to say. I was a really great culture builder of women's team, but there weren't that many other women coaches in the world that I was surrounded in until I … I kind of felt like, "Well, I know how to do this because I'm a woman."
It wasn't until I hit the business realm where there's plenty of other successful women. There's plenty of other successful women that I recognized, "Okay. I'm just going to have to do it my way because doing it these other people's way isn't fun and it's not paying off and I'm miserable. It's either quit and go do something else or stop and just do what feels right." Just follow my joy. I spent a lot more time journaling. I actually wrote a book about a big part of my process called "Run Yourself Happy" where I started to take my spiritual practice with me out on my runs and realized, "Oh, the answers are all here. They're all inside of me. "I just have to learn how to connect with them.
Just like I did all those years ago when I was journaling about what to do as a coach. Now in business, I just have to do the same thing. I just have to come into alignment with the wisdom, the guidance, the perspective, the intuitive knowing, all of that information. It is coming to me so that it can come through me. I don't know if I answered that question, but I could talk forever.
Michael Light: You did. Well, we have a few minutes left. That sounds like your way of being a renegade leader that you follow your intuition and you do it your way. Is that right?
Carrie Roldan: Yes, and I keep giving other people permission to do it the same. I mean, I think that's a coach's job, is to say, "Okay, stop." There's a way that someone "What are you gifted at? What are your gifts?" I mean, it goes all the way back, "Where do you feel most confident?" That's the same stuff I would talk to athletes on the track. Like, "If you're not a kicker, don't wait until the kick to win the race." What do you need to do to feel confident, to feel empowered out there on the track? It turns out, it's exactly the same thing in business. It's really getting in touch with our strengths. I know we just have a few minutes left, but this is such an important point, I want to make it.
People think that strengths are things that you're good at and weaknesses are things that you're bad at, but really, a strength is something that while you do it, you feel most fully alive. You feel empowered and weakness is something that when you do it, you feel depleted. So many people have tried to build businesses around skills that they have, thinking they were strengths because they're good at them, but the doing of them depletes them. All I hope people now would do, I hope they'll come in to cellular alignment, which is a whole different conversation, but once we get them there, it's "Okay, so now let's into leadership your way."
What are your strengths in the way that I've define them? What are the things that when you do them, you feel most fully alive and empowered? That's the beauty of building a team, is then you can surround yourself with people who feel empowered doing the things that deplete you.
Michael Light: Right.
Carrie Roldan: Yeah.
Michael Light: That way, they can do what empowers and makes them feel alive. You can do what makes you feel alive and empowered and brings you joy. Then everyone is doing so much better because we don't them to our weaknesses or deplete us.
Carrie Roldan: Yes. It's so important to recognize, just because you're skilled at something, just because you're really, really good at it, if the doing of it drains you, it's not a strength. It's just a skill, and that's such a distinction. I feel like we don't learn. In our education system, we don't learn. Even in the corporate world, they tell you like, "You're really strong at this." When you have your yearly reviews, they point out, "You're strong at this. You're great at that." That's where you have to trust yourself and trust your intuitive knowing and trust your body. Your body is this finely tuned instrument to give you feedback.
You and I were talking about this, Michael. It's that connection point between the personality that you think is you and the higher, bigger, more wise version of all that is you. Your body is the connection point. It's the communication vessel. If you're … I mean, you know. I'll stop.
Michael Light: Why is being clear about your body so important for business intuition?
Carrie Roldan: Oh boy. Well, this is actually where I'm currently helping a lot of women and a few men. I stumbled across it. I mean, knowing my background, knowing I've been an athlete my whole life and then a coach of athletes, it's not surprising that my physical body is part of my intuition. I recognized several years ago that, actually running for me is super important. It's as or more important than meditating or journaling because there's something about … I like to say, sometimes you have to get your body tired to quiet your mind. Like you have to tire your body in order to quiet your mind.
That's been so true for me. If there's restless energy, I actually need to move. I need to shift my energy and there's something so amazing and symbolic about opening your front door and crossing that threshold and moving your physical body from one energetic space to another. I like running because I think about it as moving forward in the world. What I recognize is-
Michael Light: Right.
Carrie Roldan: Right, but what I recognize a couple of [crosstalk 00:32:40]-
Michael Light: That could be whatever exercise works with people, whether it's dance or walking or swimming, or anything that moves their body.
Carrie Roldan: Yes. I have some biases for running, clearly. There's something about activities that use both sides of the body the same way, like running or cycling or walking. I'm trying to think of another, like roller skating, anything where you're like rhythmically moving both sides of your body in the same way that starts as meditative thing, that I think is really, really powerful. What I recognize is while I was running, while I was moving my body and I was tapping and I was praying while I was running. I was listening to my intuition. I was getting answers. I was noticing that i would ask a question. I could feel myself. I wasn't even saying out loud. I could feel myself asking in one part my body and receiving the answer in another part of my body, like hearing.
That was sort of my first, "Whoa. My body, it's an antenna and it's a receiver." I did a lot of research on that, but anyways, where I am now though is I sort of took that a step further because a couple of years ago … Actually, yeah. A couple of years ago, my physical body kind of started to do some things I wasn't used to it doing. It was putting on extra weight. I was having some strange hormonal symptoms. I was like just wasn't feeling at home in my own skin. For someone who's always been an athlete, that was strange. It didn't seem to matter what I did. Like I couldn't find myself in my body anymore. I came across something called the hormone reset diet and it helped me reset my hormones and rebalanced my metabolism and well, that was wonderful.
I did this purely for the physical, but while that was great, what happened beyond … Clearly, that was the next step in my evolution because what happened was I recognized, "Oh. I, by balancing my hormone, I've come into cellular alignment. I'm not just in physical alignment. It's not just an adjustment. It's not just a yoga practice. It's not just me going on a run, but that I'm now in hormonal alignment that my cells are as healthy as they possibly can be and that I am a clearer vessel than I ever have been to receive that wisdom, that guidance, that intuition that is coming to me. I mean, it was truly miraculous what happened, like how quickly things clicked into place when I got myself into alignment on the cellular level. Of course, what [crosstalk 00:35:37]-
Michael Light: How did that help your business?
Carrie Roldan: Well, it seems one thing that cleared up is I had been struggling with brain fog, like not being super productive. You know this when you're out of alignment, it doesn't really matter how hard you work. It's kind of a waste of effort and energy because you're not as productive as if you just … when you take the time to get into alignment. I became way more productive, but also, the inspiration, the guidance, the wisdom and the inspired action that followed, I accomplished more in … Like I quickly accomplished in six months what I had been tirelessly working really hard for five years to figure out. I got myself into physical alignment and boom, things started to click into place. Like things that were hard before became easy. I'm not kidding, it was nothing short of miraculous.
Michael Light: Doing this helped you align with your higher path.
Carrie Roldan: [crosstalk 00:36:48].
Michael Light: Doing this helped align with your higher path more easily. You could hear your intuition much more easily than you could previously.
Carrie Roldan: Yes, and when … Yes, absolutely. In my tuning in, answers were quick and clear and focused and action-oriented, in a way that I think that my physical body previous to that had just been a little bit of like a … I like to think of it, if you think of it as like a funnel or something that the infinite wisdom of all that is, is being funneled through my body, but that my little funnel hole was so clogged up with grease and crud and crumbs or whatever the … Things were just barely able to trickle through and I would get a nudge about something, but then, I wouldn't be clear on how to execute or like what the next steps were. I would fall into overwhelming.
As soon as I got the gunk cleared out, the physical gunk in my body on a cellular level, once I cleared that out, boy, did things move quickly.
Michael Light: It's almost like you were using glasses to read and there was a lot of dirt on the glasses and you were having trouble reading the messages.
Carrie Roldan: Beautifully stated. Yes, then someone is like, "Here, let me clean those for you."
Michael Light: Let's wrap up by talking about what you do if you're called to serve others or you're building a tribe, but you weren't natural born leader. Is it possible to learn how to lead?
Carrie Roldan: Yes, so here is the thing. We have this idea of what a leader looks like, and it's usually right like if people have images of someone standing behind a podium or standing on top of a hill or sometimes, people have an image of like someone behind the horses with the whip. But that's not what a leader truly is at all. A leader is a lifter. A leader-
Michael Light: Yeah. I mean that description sounded more like a point you had.
Carrie Roldan: Yeah, but when people … So often, I hear people say, "But you're a leader." I'm not a leader. I'm not like that. The thing about leadership is it's about finding your unique style. It's about creating your culture and it's about what we just talked about, living in your strength. That means doing the things that empower you, that while you're doing them, you mostly alive. Some people are going to lead through … Some of the most amazing leaders I've ever known have actually been people of very, very few words, very few words, but their words are so powerful that when they speak, we hang on their words because they lead by example. They lead by intention. They're the quiet sort of like everybody respects them.
Everybody cares about … I don't want to say pleasing them. Everybody … I guess, respects is the word. They lead through their action and through the energy that they bring with them. When they have something to say, we tend to think it's profound because they don't often have a lot to say, but that's still a leader. Even when you're the boss, you can lead that way. You can lead by example and by intention and by continuing to live in your strengths. All you need to do is empower those people around you to do the same thing. The best leader lift other people into leadership.
I always have thought that's my role. My role is never to be … My role is to help you find your thing and shine with it. That should be every leader's role with their team, is to help them find … Whatever role, whatever team, whatever people you have gathered around you, you want them to find their zone of genius, their point of pure blissful excellence. You want them living there. When you do that, you're empowering them to lead. I always say, "You don't lead from above. You lead from the side and beneath."
Michael Light: That sounds like a wonderful piece of wisdom to do that. I found a Nelson Mandela quote similar to that. He said, "It's better to lead from behind and put others in front, especially when you celebrate victory when things that are nice occur. You, the leader, take the frontline when there is danger. Then people will appreciate your leadership."
Carrie Roldan: Good. That's ultimately … He said it so beautifully. I'm thinking more of like the buck stuck peer moment. If it's your company, if it's your corporation, you are responsible. You're responsible for the culture, but your whole … I guess, if the shit hits the fan, you're not about to pass the buck, you stay in integrity even when it might be easy to do that. You take responsibility for the culture that you create, the culture that created that problem, whatever it is. But yeah, when things are going well, when there is like … Don't take all the glory. That's your opportunity to spread. If you can spread the glory, if you can highlight other people's success, if you can … I mean, how many times do you hear like, "Well, it was a team effort." If you can highlight, "We couldn't have done it without so and so," and "If it wasn't for Sally Sue's input," that is true leadership. I love that.
Michael Light: Great. Well, it's been wonderful having you on the show and I will include your website and all your other URLs and the link to your book and some of the other resources we've mentioned in the show notes. I'm looking forward to creating wonderful culture and intuitive teams using all the wonderful ideas that we've discussed here.
Carrie Roldan: Well, thank you for having me and thank you so much. I told you before we went on air, thank you so much for your book. It is energy into use. It is really just helping me go deeper and deeper. I couldn't appreciate it more. I'm so grateful to have spent this hour with you talking about this topic. I'm excited to actually return the favor and interview you on my show.
Michael Light: Well, I will look forward to that. Thank you, Carrie.
Carrie Roldan: You're welcome.