You can listen to the podcast and read the show notes here.
In this episode, I spoke with Christopher Browning.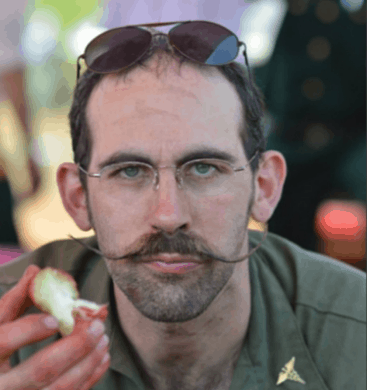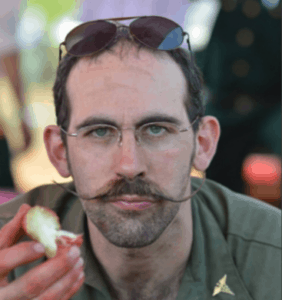 Michael Light:                    Hi. Welcome back to the show. I'm here with Christopher Browning and he is an expert men's coach. He helps people break income barriers in his sleep. Christopher, how are you?
Christopher B.:                  I am fan-diggity-tastic. I always tell people I'm better than fantastic. This is actually something great. Can I go into this really quickly? I know you weren't expecting this?
Michael Light:                    Go into it real quick. Yeah.
Christopher B.:                  Okay. I learned this phrase when I actually used to work at a Starbucks and there was this old guy that was there and I'd always say "How are you doing today?" He goes 'Better than fantastic." It was like, I'd probably be in there four times a week or something, and he kept on saying "Better than fantastic." I said "Why do you always say that?" He goes "Christopher, what you think, you become."
Michael Light:                    Well, that is true. That's certainly true if you are using intuition in your business. What you think is what you become.
Christopher B.:                  Absolutely.
Michael Light:                    It comes from that great book that I'm sure you've come across. Think and Grow Rich, Napoleon Hill.
Christopher B.:                  The classic. Absolutely.
Michael Light:                    Though he probably got it from other people. He interviewed 500 entrepreneurs, right, and took down their wisdom.
Today we're going to be talking about using your intuition in marketing and team building; and also how you can speed read a team member's personality instantly so you can communicate better with your team. Along with a few other interesting things that we are going to cover.
Why don't we just kick this off by how you use your intuition when you're marketing because that's a pretty important thing to any business, to be able to reach ideal prospects and customers.
Christopher B.:                  Yeah. If anybody's been following marketing or doing anything in the last fiver years, all the rage is to know what your avatar is, or what you're ideal client is.
Michael Light:                    Avatar? That sounds like something out of the movies.
Christopher B.:                  Yeah. Okay. Let's go over what an avatar is. When you're really marketing to somebody, you really want to speak to one individual. This is the easiest, fastest way to generate more leads and to shorten your funnel time. It reduces the time when somebody first meets you to the time that they first buy. There is an ideal client, and it's really just a persona. A type of person. Not a type of person, but it's as if it was a person that you're speaking to.
I'll give you an example. Mine is, his name is Bob. Bob is a guy that's about 33 years old. He's had his own business for about one year and he's totally dependent on it. He's not in between. He's already created his own business. He got into it doing something like MLM or t-shirts, or something like that. Some product based business, maybe a little bit of service based business, but he's at this point now where he doesn't feel quite right what he's doing. He wants something more in his life, but yet he feels like there's this confidence problem inside of him. It's not that he's not confident, it's just that there's this little nagging feeling like "I still feel like a fraud." I also know that Bob is dating, or just on the edge of being married, so this is why all these feelings are starting to come up. He really wants to go out and crush it in his business, and he's a little bit afraid that he's going to be seen as a fake, even though he doesn't really think that about himself. This is a person that I'm always speaking to. Whenever we have our own markets, or whatever our products are, there's somebody just like that. It's the ideal person. Of course we can have other people …
Michael Light:                    You gave him a name. Bob. Is there a reason you named him?
Christopher B.:                  Yeah, because then when I'm writing or I'm doing it, I'm thinking about Bob, I'm writing to just one person. It's as if Bob's sitting right in front of me.
Michael Light:                    Do you have a little photo of Bob right next to your computer?
Christopher B.:                  Yeah. There's actually, I've gone out and gotten some little photos that I think this is what Bob would look like and sometimes I look at it.
The difference is that when you're right on your market, instead of being this amorphic blob that you're trying to connect with, it's as if you're connecting to a person who's sitting right next to you. Your writing style changes. The way you describe things changes. The big mistake most people make in marketing is that they try to include everybody inside their marketing materials. What that leaves it is pretty bland and it resonates with nobody.
I'll give you another fact that I know for sure, is that as soon as I said I work only with men, the first question that really came out was "Why not women? Why don't you work with women?" I say "Well, there's a couple reasons. Biologically I think that men are driven a little bit different, whether it's hormones or whatever it is, so our desire to work is a little bit different so that means we tackle work a little bit different." I've had women go "Well, I kind of feel that." I go "That's good for you" but I also know this. I also know the opposite side because I had to understand my ideal client so well. Ironically, the more I talk about my specificity about my ideal client, the more other people outside of my genre actually resonate with me. I speak with so much exactness, it sounds more like an expert. Even those who I have disclosed are outside of who I'd work with, in a sense they kind of beg, or they are persistent enough to say "I still want to work with you." That's true with any type of marketing that you do. That's the power of using Bob.
Michael Light:                    Or Jane. Or Harry. Or whoever have you named your character.
Christopher B.:                  Exactly.
Michael Light:                    You were saying you are doing this when you're writing, but what about if you're giving a webinar or do you have Bob in mind as you're speaking to your computer, to the people on your webinar?
Christopher B.:                  Yes. Absolutely.
Michael Light:                    This could be for, or a podcast?
Christopher B.:                  Podcast …
Michael Light:                    Creating a Facebook ad?
Christopher B.:                  Facebook ad. Anything where you're communicating, you're creating any type of connection piece. Or even the content. I'm doing the exact same thing.
Michael Light:                    It's not just writing stuff, but write for Bob or speak to Bob.
Christopher B.:                  Yes.
Michael Light:                    That was the Bob's of this world will hear you better, or whoever your avatar is?
Christopher B.:                  Right. Exactly. The thing that everybody is wanting, all right, I know you didn't, we didn't really go into this before hand, but let's talk about Maslow's hierarchy of needs. Everybody's pretty familiar with that. Start off with this idea of it's just basic necessities, I need to eat and I need to be able to sleep. Not even really safety, yet, those are the first things. Then you gotta have a bit of safety, then I need some family connection, and a little bit of love, then I need some self … I always forget this one. Do you remember which one the next one is? Self fulfillment.
Michael Light:                    Actualization, isn't it?
Christopher B.:                  Self actualization is the last one.
Michael Light:                    Yeah.
Christopher B.:                  It's more of …
Michael Light:                    Esteem. How about esteem?
Christopher B.:                  Self esteem. That's it. It's like what I do to make myself feel good. The last phase is really self actualization. Really our society, and pretty much if you're listening to this podcast, the first three levels have already been taken for you. Our parents or our grandparents generation, maybe they dealt a little bit more with the third level. That's kind of what we wanted in life, but as we've moved on, we're really to this last stage which is how can I be self actualized. How can I go out and help the world? We really kind of got past this part of self esteem where we realized how empty it is just to fill ourselves up, just to make ourselves feel good.
That means, when we're writing to our audience, or when we're writing and we're communicating with whoever we're trying to connect with, we're actually wanting to help them become self actualized. That means that I have to speak directly to whatever situation that they're in where they don't already feel self actualized. This is my prediction of where I think all business communication's going to go. You can just kind of see it already. One of the things that, when you're reading things and you get hooked into something, what is that really hooks you into it? There's this bit that speaks directly to you. It says, when you read it, this is what I need. This is what I really need to get to the next level that I want to go to.
Michael Light:                    What's an example of this? Speaking to your avatar's self actualization?
Christopher B.:                  Do you want me to speak general or more specifically?
Michael Light:                    Just give a specific example.
Christopher B.:                  Okay. Most of the people that I work with, they have left the corporate environment. That felt very soul sucking to them. Some people really like the corporate environment, it gives them a sense of purpose, they're able to join in on something. That's great. My group, they don't. They've left. They've basically leapt out of a fire, they felt like they were getting burned up, and so they created a business to create money and to kind of give them a lifestyle. They've done this for a short amount of time, and now they're making pretty good money, but it's not fulfilling. They're trying to figure out "Why isn't this fulfilling anymore? I got the money. I got the lifestyle. But it's not fulfilling anymore. This is so weird. I thought this is what it was going to be. I thought when I got to this stage it was going to be there." What I do, is I speak to the reasons why it's no longer fulfilling. Why you need to take the next leap. What are the things that are missing in your current business and for the reason why it's not fulfilling.
I can give a couple reasons, like one of them is they just felt like they had a team of people and the people were just working. There was no cohesiveness inside the team. I can tell them "If you really want to get to the next step, it's not just about having a team, but it's about helping your team grow. Whats the dedication? What's the purpose? What's the reason behind why you have a team?" Even if it is VAs and disconnected and you've got people spread about the world, you can still create that common goal. That connection. What is your purpose in your business? Yeah, you've made money, but what are you going to do with all that money now? How are you going to service, in indirectly?
One of the best examples I have, is I had a guy that came, making pretty good money, and he was doing like what a lot of people do, doing t-shirts. He's like "I don't feel the urge to go out and make more t-shirts. I kind of got enough money and I feel kind of bad about that. I feel like I just want to slack off. I don't really want to be a slacker." I said "Okay, great. What can you do to bring value to a certain group of people?" We sat down, and it took a couple of months, but we figured out that he really enjoys being behind the scenes and watching other people master their craft. I said "If you were to be that person and you just helped other people master their craft, would that be helpful?" He said "Yeah, absolutely." What we did is we restructured his business so that, I can't tell you his niche because I don't want to give it away, but it has to do with old ladies, all right? He helps old ladies master a craft. It's a young guy that, I still think he's in his 20s, and he's become an expert in this one field, by leveraging other people's knowledge. He just gets joy in watching these older ladies perfect their craft and talk about it.
Michael Light:                    That's his purpose …
Christopher B.:                  That inspires him to keep on …
Michael Light:                    That keeps him, gives him meaning to his work. He gets a better "Why?" from it.
Christopher B.:                  Exactly. It gives him meaning. Exactly. That's it. That's the struggle that when I'm speaking to, when I'm writing to, I'm saying "Hey, do you feel like you're in this place? Like you've made money but you want to make something more out of it?" It's not necessarily you want to go save the world, you might want to, but you just know there's something more for you to give and you can't figure out what it is. I'll show you how to structure your business so that's possible.
Everybody's got this, right, inside of whatever marketplace that they've got. Everybody's got this kind of core person that resonates the most with your message, and actually it's the one that usually gives you the most money. You figure out exactly what they're wanting, what's their desire …
Michael Light:                    I'm just going to ask you there, you said this both gives them the most joy but it also makes them the most money. Why do you think that is that you can make the most money by doing something you enjoy?
Christopher B.:                  Yeah. Now that's really a simplistic, wonderful way to put it, and a lot of people talk about that. Let's talk about some practicality and also how intuition goes into that. When we're talking about joy, we really want to work inside our business that has optimized the natural ways that we think and act. In my experience a lot of people who have business that, particularly they're making money, but they're not getting satisfaction out of it, it's because of one of two reasons. One, it's either going against their personal values. There's something about the business that rubs them wrong, even if they're really good at it.
Michael Light:                    What's an example of that?
Christopher B.:                  One might be family. Somebody's got a personal value of family, family is really important to them. They are doing this job that they're trying to provide for the family, but what happens is it actually pulls them away too much from family. They want to be spending time with the family, so they've got this conflict inside of them. "I've got this job that I'm trying to provide for the family, but yet, the thing that fulfills me the most, being around my family, I can't have that." What do you do? You start to sabotage your own work and you may not give so much into the work when you need to. Or you may only give a minimal amount just to get by. That sucks. That sucks for everybody. That sucks for you, sucks for your family. It sucks for your clients.
Okay. That's the first one. Values. The second one is it's just not working with inside of your personality. Let's use intuition because we talked about this. Now we're going to use a little bit more of a classical definition. The way that I really think about intuition is this weird ability to look out into the universe and see connections nobody else does. We get mesmerized about possibilities. If I take Myers Briggs intuition is the highest thing on mine. This is a little bit more narrowly focused than in general how you talk about it for your podcasts and for your own book. The classic definition is just that. It's almost like they're future seeing. They can off into the future and they can see what could be. People who have high intuition tend to be far more risk tolerant because they're able to see multiple possibilities that can happen, and if one doesn't work, that's okay, we've got this other one that will possibly work. If that one doesn't work, that's okay, this other one will possibly work.
Michael Light:                    That sounds like a lot of entrepreneurs I know.
Christopher B.:                  Exactly. A lot of entrepreneurs have this high sense of intuition. That's what you need as an entrepreneur because if you're the opposite, let's talk the opposite. The opposite is somebody who really sees the world in very high definition details. The see everything. They put all those things as they are right now in the world happen. They also tend to be past focused. They see what has worked in the past, and they want to replicate that in the now. There's pluses and minuses for each one.
Intuition side, obviously we're able to see possibilities that aren't there and we're able to bravely walk about into the future. Now our downside is that we don't see the details. We often miss them. Things that we kind of slap ourselves in the head later on going like "Oh my God, how come I didn't see that?" We also tend to pair up with somebody who is opposite with us in relationships and they look at us like we're idiots, like "Come on, I've been trying to tell you that for the longest time and you were just ignoring me." There's probably a couple people that are laughing and giggling if they listen to this because they know, that's what their partner's been telling them. That's the pluses and minuses.
The pluses for sensors, or the people who aren't intuitive, is that they're really good at optimizing processes. If you give them a basic process, they will go through and make it ten times better than you and I could. We love them for that. They get great joy in doing that and seeing all the little small details that we missed. That's, in a sense, where they get their fulfillment.
Us intuitive types, we get our fulfillment from the exploration of new ideas. Or being able to expand boundaries. Once we expand a boundary and we've kind of done that, we have to say "What's the next challenge?" Make sense?
Michael Light:                    It makes total sense. This explains why I am always attracted to the next bright shiny object and I need someone else in the business who pays attention to the details.
Christopher B.:                  Yeah. Wonderful. You need each other.
Michael Light:                    They need me as well because otherwise they're just running the same old same old and the business stagnates.
Christopher B.:                  Yes. They need new challenges also, they need direction to drive them, so it's a really great symbiotic relationship when you have that happen.
Do we have all the questions or did my intuitive mind go too far off track in one direction?
Michael Light:                    Well, let's just wrap up the marketing part. You talked about having an avatar, giving him a name, having a photo, speaking to them; and you've talked about how there are different intuitive types and more detail oriented types in business. What about using your intuition to reach out to Bob or whoever your avatar is called?
Christopher B.:                  Wonderful questions. This is a process that I do that sometimes I teach other people to do. You get the basic understanding of who Bob is, or your Jane, and you can even put it on a piece of paper. They're married, let's pretend it's a Jane. She's married, she's got two kids, and let's say she wants to grow her own business. Her frustrations are don't have enough time to work because I'm running my own family and I've got a husband and maybe he's not really supportive of me doing what I want to do. Let's just pretend that's our person.
What you do, is using your intuition, sit down in the couch as Jane. Think about Jane. What would it be like to be Jane? Think about the emotions that would come up. All right. "I gotta come home. I really want to work on this business because I want what?" This is a really important thing. Because I want a type of freedom? A type of income? Why do I want this income? Do I want to send my kids to school? You can use your intuition to begin to think about what would those answers be? What is it she's really striving for for her business to be successful? Then think about, as she's sitting there, she's probably a little bit overwhelmed and frustrated. She's thinking "I'd love to work on my business, but my kids are calling me." I'm not married, right? I'm not married, I'm not a woman, but I can definitely begin to feel like what it's like to be her. A little bit. All right. "My kids are wanting attention right now. They're wanting to be fed. I'm stressing about getting work out. How am I going to run my business when I gotta take care of them? Now my husband's going to come home and I've got to somehow convince him to take care of the kids for a short amount of time so that I can go work on business."
Now I can easily create the scenario of who I need to write to, just by using a little bit of intuition to step into shoes. Now as I think about that, can I write my solutions, or can I communicate my solutions, that would help them create, or maybe get ideas out easier. Or ways to speak my husband's langue so that he's wanting to get on board with me. Those are her real concerns that are blocking her from getting her business done. If I was a woman business coach, those would be the things that I would be offering. Along with the actual service of the actual business coaching. Right?
Now let's use physical products as an example. Somebody buys a physical product. What is they really want? Nobody buys a physical product to just want a physical product. There's some kind of emotion or desire behind it. Think about that. Use your intuition to think about why would they really want to buy this product? Even something as simple as a t-shirt. It's not just to wear thing, they want to communicate something. Who is they want to communicate to? What's the emotion they want to communicate? Or the thought? Maybe they want to feel superior. Maybe they want to feel connection. That's why it's important for you to understand your core audience first, because it becomes easier to use your intuition to understand where they are exactly at.
Michael Light:                    Oh. When you're doing this, how do you access your intuition? Do you just get messages about your avatar? Do you hear it? Do you see it?
Christopher B.:                  For me, I've got a really vivid imagination, so I can sit and just play a movie inside my head of like what it would be like. I'm just going to pretend I'm that person. I'm at home, the dog's there. I can actually even feel, like if I haven't quite made it yet, or I've been spending all the money on children, so maybe sitting on like an old run down couch. I'm pretending I'm still this woman. It's like "Gosh, I really want my house to feel even more comfortable. As I'm sitting in this couch I realize that it's been four years since I promised myself that we would buy a new couch. This is even a pin point inside of me that I really want to get this business up and running so I can provide for my family. Gosh, that feels like I'm a little bit of a failure in some ways because I haven't been able to do what I wanted to do." I can just imagine myself in that situation, the kids running around, the husband coming home.
It doesn't take much more than you starting off with yourself. Right? Just start off with your own frustrations and desires, because most of our desires and frustrations are very, very similar, they're just different shades so they look different. Then just apply that shade of who your ideal customer is upon where you already are at. If you just did that exercise and got into the mind of your customer, that way, your writing, your advertising, your marketing would be ten times more powerful. I'm just putting a number on it, but at least.
Michael Light:                    That sounds genius. Being able to get intuitive information about your ideal customers and get into, to be able to be in their shoes and feel what problems they have, what are they trying to achieve in their business and life. It makes it much easier to talk with them.
Christopher B.:                  Yes.
Michael Light:                    It's kind of the difference between talking to a stranger versus talking to a friend.
Christopher B.:                  Yes. Exactly.
Michael Light:                    This has been interesting talking about intuition and marketing, now what about working with teams? You mentioned you do things there that use your intuition to help improve how your teams perform.
Christopher B.:                  What I want to give to you, and everybody that's listening, it's a really easy way to speed read anybody. Inside of your team or whoever you're with, and you can, in a sense, use your quick intuition just by picking up on some clues about who they are and knowing the message that they want to hear the most. More importantly, the message they absolutely do not want to hear.
Michael Light:                    Mm-hmm (affirmative).
Christopher B.:                  Okay? Most of us actually are only good at one thing. We're only good at one of four things, which I'll get into. The worst message that we could hear is that we're not good at our one thing. If we hear that, all our defensive shields go up, all of our ability to be objective and listen to what other opinions coming into us, pretty much just shut off. You're basically talking to a wall at that point. We don't want to do that. What we want to do is, in a sense, manage, or mitigate, that possibility.
Let's talk about that. There's two basic dichotomies that you need to use your intuition to find out. One is fast and slow. We can also think of this as big picture or detailed picture. You want to notice how people process information. Do they tend to process it at a very large level, big picture, big ideas. They're not so much worried about the details, it's the concepts that are more important. The opposite is somebody who's more concerned about the details. How does it all work? They also tend to be very exacting, they can't quite move on until they understand every little tiny little piece. Sometimes they take awhile to process information. Now this is the difference we talked about before between intuitive people and sensing. All right. You've got those two different worlds. That's one dichotomy.
The other dichotomy, are they fact driven or are they more people driven. Are they about facts and ideas, and processes, or are they about relationships, connection, the well being of people. Okay?
Now when you combine those tow dichotomies, you get four types of people. You get one person that's very high level that's about data. You get somebody that's very high level about people. You get somebody that is detail oriented about people. You get somebody that is detail oriented about facts and data. Okay? Make sense?
Michael Light:                    Makes sense. Yeah.
Christopher B.:                  Okay. Now comes the magic. Michael, I think I know a bit about you, so I'm going to tell you four things, and I want you to tell me which of these would hurt you the most. Okay?
Michael Light:                    Okay.
Christopher B.:                  Would you be more upset if I told you: I don't like your help. I don't like you. I don't like your logic. I don't like your planning or ideas.
Michael Light:                    I think the don't like you that had the most energy for me in this moment.
Christopher B.:                  Yes. I could have guessed that for you because I know that you're very people oriented and you're also very big picture. Let's talk about why that's important for you. You run your world through influence. The way that you get things done is by influencing or inspiring people. Whether you know it or not. You know that if people like you, you can get just about anything else done.
Michael Light:                    It's true you know.
Christopher B.:                  Exactly. Right? That's the worst thing that you can hear, I don't like you, because it takes away your influence, or it takes away your ability to inspire. You're not great at the other things. You're not as good at big planning like a CEO would or even like an Elon Musk. You're not great at the details as like a programmer or an engineer or certain types of lawyers. Certain types of doctors. You like working with large groups of people, so while you enjoy things one on one, and you enjoy helping people, it's not the thing that drives you. That's the help one.
You've got the four different people, so let's talk about where each of those four hot buttons go. "I don't like you" is for somebody that's high picture and that is towards people. "I don't like your plan or I don't like the direction that you're taking us" is for somebody that's big picture and ideas or facts, because that's all they've got, they just know the direction to be able to lead a company or to push an agenda. I mean that in, push an agenda sounds like it's negative, but I just mean that in the neutral way. The other one "I don't like your logic" this is for your programmers or your detail oriented fact based people. You can see they get riled up when you question their logic. In fact, they will go ad nauseum to show you how their logic is correct, and they will argue with you on their logic. Okay, the last one is help. This is probably about 40% of all the people in the world. These are your classic workers. What they want to do is just take a process and know that they're contributing to the team. They're about people and they love doing details. Help is important.
All you do, is you use your intuition and you're able to go "Which do I feel, are they data or are they people? Are they fast or high level or are they more detail level?" You're able to identify which of the four people they are and then you know what not to say to them.
Let me give you an example. I can use my intuition and let's say I, based on the position, I go in front of a CEO. I really don't like the way he's taking the company. The worst thing for me to do is to say "I don't like the way your directing this company" at which point, the CEO or the leader is going to say, basically, "F off. I don't care. You're just going to do what I tell you to do because I'm the guy in charge." If I approached this differently and I said "Wow, that's a way I wouldn't think I would take it. Can you explain quickly a little bit more what you mean by this so that I can get behind you on this?" Totally different.
I used a couple key words in there. I said quickly because these guys are very fast moving and they don't want to be bogged down by having to explain themselves too much. What you've done, is you've just affirmed their most important thing. Then you basically got them on their side, and then they will explain it to you. What you want to do with this person is be able to say "All right, I understand where you want to take us, and I am on board with that. My concern is that what this little point is not actually going to get us there. Can I quickly explain to you the reason why?" By doing this I haven't allowed the walls to go up. He stays open to listening to me. You can apply that to all the other three types of people.
Michael Light:                    Yeah. Let's apply it to each of the other three.
Christopher B.:                  Okay. Real easy. Let's use the helper because most of us will be having people we have to hire. The last thing we want to say to you is "Your work wasn't good enough." Now, to me, who is driven by relationships, I'd be like "Well, that's not so bad, at least you still like me. Okay, what do I need to do to improve it?" If I'm that other person "Your work wasn't good enough" it's like that's the worst thing because I can't influence, I don't have the ability to do directions or to create a plan to direct people. I don't have the best logical mind, it might be pretty good, but I'm really good at helping. What I want is to say "Hey, I really appreciate the work that you've done, and I think there's some ways that we can make it better. I want to help optimize the process that you're going through."
Michael Light:                    I think I'm getting a pattern here. You stroke what they're into, you appreciate them for what's important to them, and then you give some gentle feedback on it, instead of just ripping apart their most important personality trait.
Christopher B.:                  Right. The thing is, we don't intentionally do that, what we do is we don't step on our own. You wouldn't go up to somebody and say "I don't like you" because you know how personal that is for you, so you would never do that grievous error to somebody else. What we think we're doing is being kind to the other person by attacking the problem from a different angle, unknowingly attacking the one thing that is most personal to them. Does that make sense?
Michael Light:                    It does. Let's look at the last two types.
Christopher B.:                  I like you, we already know this one, right? We already talked about it. What I do is I don't come to you and say "Michael, I don't like you. Everything you're doing is really pissing me off." Whoa. That's like gosh, and now I've lost influence. What I want to do with this person is to say "Hey, I really appreciate the way you try connecting with people." or "I see that you're really trying to connect with people."
In fact, this is one weird one, because everything else has to do about what they do, and this is the one weird one, it's about, directly about who you are. You just actually say something different. You say "Hey I like your plan, can we work a little bit on the plan?" Then you can kind of weave it in, which is, most of our problems tend to be that we are sometimes we're a little needy, we can come off a little needy because we're trying to influence or please people too much. If that's the case, what you want to do is first connect with the other type of work that you're doing, and then you want to come across and say "I just want to let you know that I appreciate you for who you are. You don't have to try. I like you for who you are. Is that cool?" Then you and I would be like "Yeah, that's exactly what I needed to hear because I'm so concerned that you don't like me."
Michael Light:                    Then for the fourth person we have left is the logical person, right? Detail oriented logical.
Christopher B.:                  The logical person, what you don't do is "I don't agree with your logic."
Michael Light:                    Mm-hmm (affirmative).
Christopher B.:                  All you have to say is "Wow this looks really good. Very detail oriented. Can you" and again, it's quickly here, "Can you quickly explain why you made these decisions? I just want to understand." Then if they get a little bit off on a tangent, which they can do, you can say "Oh, that's great." If they are taking a decision in a way that doesn't take the company, all you do is tie it back and say "Can you explain to me how this ties into where we need to go as a company?" You allow them to use their own logic to argue your point. If they still are not quite on board, you can say "I totally understand, but here's the problem that I see with that. Does it seem to be true with you? Do you agree with me on this? I really appreciate the way that your mind works and everything that goes together, I just think we're off on this one little bit. Can you work with me on this?" In which case we, that's how you do it.
Michael Light:                    Are you saying with your team you would look at which of these four personality types they were and then you change your languaging when you were talking with them one on one depending on where they were?
Christopher B.:                  Yes. I also only hire people in positions that match their personality.
Michael Light:                    Oh. Tell me more on that.
Christopher B.:                  If I'm going to have a social media marketer, I'm not going to pick a detail oriented data person. I want them to be in social media. I need them to be detail oriented, but I also need them to be people oriented.
Michael Light:                    That sounds good. How do you tell during the job hiring process? Can you tell from the, do you put this in the ad? Is it during the select process and the interview process?
Christopher B.:                  Yeah, you write it in the ad, right? "I'm looking for somebody who really enjoys being with people and then also likes the details of things. Details around people, that you really enjoy connecting with people. You don't have to have the best idea on what to do, and I don't need you to reinvent the marketing wheel. In fact I've got a plan for you. All I need you to do is be able to generally connect with people on social media. Are you able to go out and find articles to be able to connect with people on my topic?" That's automatically going to draw the right people towards being, plus using the intuition when talking to them. I can ask them certain questions. You can also have them take personality assessments.
The one thing that I want to tell about personality assessments, is I've still actually hired people outside of what the personality assessment results were, because I was willing to listen to them and really see that they're still a good fit. I only use personality assessments as kind of an engagement, it's not a definitive of where a person is.
Your interview questions, you can ask certain things that help you see what type of personality type. Or general, which one of the four people that they are. Then you can also test it. Sometimes when I'm really sneaky, I'll just go ahead and test it and see if I lightly touch on the button, see how they react.
Michael Light:                    Okay.
Christopher B.:                  They usually won't lash out, but there's usually this a little bit extra bit of silence. Right? It's like "Okay great. This is the right person or it's the wrong person." If their buttons get pushed, if a button gets pushed that I know shouldn't be pushed.
Michael Light:                    Mm-hmm (affirmative).
Christopher B.:                  Does that make sense?
Michael Light:                    Yeah, it makes sense. This is a way to hire by personality type to fit the role.
Christopher B.:                  Yes.
Michael Light:                    Now when you've done this and you've built your team with different personalities in different roles and you're able to more effectively talk one on one with each team member, what about when you're in a group setting? You've got a team meeting? How do you deal with that? You can't talk in all four different languages all at once.
Christopher B.:                  Well, you're usually only talking to one person at a time.
Michael Light:                    Well, that's true. If you're giving feedback you're certainly only talking to one person at a time.
Christopher B.:                  Yeah. Then if you're talking to your group then it's all about everybody unifying around the vision or the purpose.
Michael Light:                    Mm-hmm (affirmative). When you're talking about vision or purpose, because you can approach vision from, you know, they like you and they're on board with the vision because they like you, or that they like your plan and they're on board with that, or they like the logic and details of the plan, or they want to help out with this vision. There's different ways people would approach getting behind a vision.
Christopher B.:                  Correct. They agree with what the mission of the vision is. That's the most important thing when you have a team. Even if it's … The reason I used social media manager is because I recently hired a social media manager for a client. That's another little side business that I do, is I'll just help get teams together. We very specifically found somebody who already resonated with the main purpose. In fact we picked somebody who wasn't as qualified, but because they believed in the main mission and showed through examples of their life, we took them on board. It's so much easier to correct somebody when they agree with the direction that you're going. It's the one thing that you can work around. Hey, we're on a mission together to get to this destination, right? Yeah, okay. I'm willing to sacrifices a little of myself if you're willing to sacrifice a little of yourself. When I say sacrifice I'm really talking about ego. My ego and your ego because the mission is more important to either one of us.
Michael Light:                    Mm-hmm (affirmative).
Christopher B.:                  Are you on board with that? Yeah, yeah, yeah. Okay, great. Now this person is compelled to work on themselves to work with you.
Michael Light:                    Oh, because they are connected with the mission, signed on to that, then they are able to be more flexible to get it done.
Christopher B.:                  Correct.
Michael Light:                    That begs the question how can you tell when you're hiring that someone's on board with the mission or the vision? Do you just put that in the job ad?
Christopher B.:                  Yeah. I ask them to specifically talk about how they connect with it.
Michael Light:                    Oh.
Christopher B.:                  Why do you want to apply for this? Here's our goal. Why do you personally feel that you're a good match for this goal or where we're going with the company? Can you give me some examples? Then you ask them …
Michael Light:                    They sell you on why they would be good to join this vision.
Christopher B.:                  Yes. Then the best people are very excited. They're like "I feel like I'm the perfect match for you. Here's the reasons why. I really resonate with what you're saying." Or "I've already been doing this for a while and this is a direction that ti want to go in." "Okay, great. Tell me a little bit more about that."
Michael Light:                    I like that. That could both be in their written, you could ask them to put that in their cover letter, tell me why you would be so good for this vision or this mission, and you can also obviously ask it in the interview. Are there ways to tell if they're lying? Do you look at their social profiles? Their Linked In or their Facebook?
Christopher B.:                  I don't. Maybe I would if I'm right on the edge, but I try to run, when hiring somebody I try to do it as efficiently as possible, and knowing that you always get bad hires. You cannot ever 100% block bad hires. I feel like, if I can get about 80-90% of it right, that I'm doing a pretty good job. Then if somebody comes in and they haven't represented themselves well through the questions, when they submit questions, or answer them when they, written form, right, and then also verbal, then I just let them go. Then just go find somebody else.
Michael Light:                    Any other things you use with your intuition and how you manage teams?
Christopher B.:                  I'm very people oriented. Also my clients, also. What I'll do is I'm pretty used to a certain way that people respond. Even the time the emails come back. The length of emails. If my intuition little Spidey senses go off that something isn't exactly what it is, even a little bit, I'll go in there like "Am I just making things up?" If I detect something then I just reach out to the person right away. "Hey I just noticed that this email's a bit shorter" or "Hi how are you doing? I just want to make sure to see if something's up?" I'll use my intuition that way to cut problems off before hand. I've been able to keep clients around longer because of the process.
What happens is, for with clients, is maybe someone doesn't reply back right away, or the answers seem to be a little bit short when they shouldn't be, then I might think something's up between them and I, so I want to reach out really quickly and be able to say "Hey, is something up? I really care about your profess and I want to make sure that everything's clear between us. If not, no worries." I've had a couple people go "Yeah, I'm glad you said something." People really appreciate that because they're always afraid of bringing up the negative information. If you are able to approach it first, well, I just feel like you get more respect in the process as long as you stay open for the process.
Another way I use intuition is, in the negative sense, where when you're hiring somebody, if I personally get a bad gut feeling, like everything seems right on paper but something just doesn't feel quite right, I've learned to listen to that because usually it's true. That can just be from years of experience, right, you just get used to seeing things a certain way and your subconscious is kicking off. I've learned to just go with that and go find somebody else.
Michael Light:                    Why is that? I think that's a good thing to do, for you, why is it so important to listen to your gut when you're hiring?
Christopher B.:                  One, I want ease of mind to know that I've got the right staff in place. I don't want to hire somebody thinking "Well, they're pretty good, but I'm not quite sure." That takes up processing space in my brain where I'm wondering about them. Even if I don't feel like I've got a good reason to. Like, let's say on a logical sense, they didn't really give me a good reason. I don't see anything glaringly wrong, so I should give them a try, which is what a lot of people think. For me, I'm just like, but I'm always having to wonder do I need to check up on them. Is my intuition right or wrong? That's energy that I should be spending on building my business or working with my better employees. Giving them more feedback so that they're able to work more optimally. That's the main reason why.
Michael Light:                    It's either "Hell yes, I'm hiring them" or "Not sure, or no" but either way if it's not hell yes, you don't hire.
Christopher B.:                  If I think like "Oh, I'm not sure" no. I've taken people that are hell yes to it will work. You don't always get a hell yes unless you just want to wait and wait and look and look and look and by then, unless you're a huge organization that has money to burn, you've lost so much opportunity because you're trying to find the right person. Anywhere between hell yeah and yeah, this is going to work. They're not perfect, but yeah, I'll work with them. It's going to be a little bit rough. The thing they have to be is they have to agree to the mission or the vision of what we're about. No exceptions on that one.
Michael Light:                    Mm-hmm (affirmative). Right. If all the wheels on the bus are not pointing in the same direction, it's going to cause problems in the ride.
Christopher B.:                  Yes.
Michael Light:                    Which often happens in companies. Some people are not tied into the vision, they're going off in their own direction.
Christopher B.:                  They sabotage it, they cause problems. Projects are delayed. That's where you get cost overruns. You get bloat. That's the wonderful thing, for anybody that's listening, on this podcast or reading the book, that's why you and I will always have the opportunity to grab market share. Because there are those problems of bloat. There are those problems where things are running inefficiently and when we create organizations that run efficiently, we're able to come in and really save them. Be able to say we can do that faster at the same price, or we can do it a little bit cheaper, but not necessarily the best, it's not usually the way I would suggest. You can't offer that. To say, why don't we do this more optimally, so it causes less headaches. People will pay more money for less headaches.
Michael Light:                    Mm-hmm (affirmative). Makes more sense. I mean, why create headaches and stress when you don't need them?
Christopher B.:                  Yes.
Michael Light:                    We talked about intuiting the personality type of each candidate or each team member using that to communicate better, what about intuiting the energy of the whole team? Can you tell that the team's energy is off or on?
Christopher B.:                  I can.
Michael Light:                    Let us into the secret, Christopher. How can we do that?
Christopher B.:                  Well, here's what I mean by "I can." Not everybody can, and that's okay. I'll give you a couple things to do. I can, because that happens to be my best super power. That's the reason why I'm really good at my job, is that I'm able to intuit what people are really thinking and feeling in a subconscious way. I've been able to do it since I was a little kid. In fact, there's the whole pattern of where I got, people picked me out in middle school and high school as a counselor. I never asked for it. They always said "Christopher, you're always able to just understand where people are at." That's just naturally me. I can just naturally do that.
Some people are able to do that. The question is, well, let me give you the first clue as to how I can do that. As best as I can. First, you just listen to small things. Is everybody on agreement? Does one person look like they're standoffish and they're not supportive of the whole group? Is somebody delaying when there's no reason they should be delaying? That's a big clue for me. Watching who they interact with the rest of the group, particularly if you're in the same meeting room. Does everybody seem like they're talking to each other or does one person get secluded off? Those are all red flags.
Some people, and it's perfectly great, can't pick up on those social clues because they tend to be more data focused. That's great. We need them because they see things that you and I can't see. They see problems inside the business that it would take us two months to see that they see in two minutes. We love them. If you happen to be one of those people, what you do is you identify a champion who's able to pick up on the social cutes. All you do is you go to them and you say "Hey, is there something that you picked up on that I need to be aware of?" That's it.
Michael Light:                    You find out when the team is just not working well by observing where things are slow or where people are not getting on or there's some other sabotage occurring?
Christopher B.:                  Yes.
Michael Light:                    Now, having detected that your team is running well or not running well, if it's not running well, what the heck do you do about that? Do you just do surgery on the team and remove people?
Christopher B.:                  For me, this is where it always goes back to unifying vision. Let's say you got one problem person, right? You gotta first figure out what the heck the problem is. Unifying vision is the easiest thing to use because you'll be able to say "Hey, it feels like work is slacking or we're not able to meet KPIs" you can use some very hardcore metrics or that that thing wasn't delivered in "Can you give me a reason why?" They might give some excuse, at which point you can just say "Hey I just want to know for sure that you still agree with where we're going as company or what we're doing here." If they say "Well, actually no, I'm not." Then that's a great opportunity to say "I'm so thankful for you being honest. What can we do to help you out because it doesn't seem like it's a great fit here anymore. What can we do to help transition you out easily? Can I give a reference? Can you tell me what you're kind of looking for?" You can keep that person around in a productive role until you find a replacement in that case. Right?
That's on the vision. They haven't done anything grossly wrong. Right? They haven't purposely sabotaged something, they haven't stolen anything, barring anything disastrous like that. Now let's say they're unified on the vision. "Yes, I believe that we're going in this direction." All right. "Can you quickly tell me what's going on? How come you haven't been able to deliver things? Do you have stress at home? Is there other things going on? Do you feel like you're not being able to get the data?" Then you're able to just talk about problems. Not about them, but as it relates to the vision. That takes pressure off of the individual and gives you guys, again, both a common point that you're both striving to.
Michael Light:                    All right.
Christopher B.:                  They don't take things as personally.
Michael Light:                    Mm-hmm (affirmative). Makes sense. Any other team intuition knowledge from your super powers?
Christopher B.:                  Man, I don't know, I feel like I've overloaded everybody already. Probably. I think I've got, those are the real big ones. All the other ones that I help people on it has to do with more in person situations, or exact situations. Sometimes somebody will, with one of my clients they'll say "I got this situation that's going on." I'll just ask questions around, let me think of how I would do this. Let's say you came to me. Give me a couple of your team members and what they do. Let's make a pretend scenario.
Michael Light:                    Mm-hmm (affirmative). Launching a book. How about that?
Christopher B.:                  Okay. Launching a book. The book isn't obviously on schedule, right, otherwise there wouldn't be a problem. You've got a writer, probably, and you've got an editor. Two separate people. Let's pretend you've got these two people. You are talking to the editor. Let's pretend you are talking to the editor. "Hey I haven't seen any edits back, what's going on? Are we on target?" "No, we're not on target." "Do you agree with where we're going?" "Yeah, totally love the project." Okay. "Can you tell me how come you haven't been able to get the book edited?" Now you probably don't have 100% employee in this case, correct or incorrect?
Michael Light:                    Yeah, I've got an editor.
Christopher B.:                  Is it 100% hired to you?
Michael Light:                    Yeah. Well, I mean, you know, they're editing several projects, but yeah.
Christopher B.:                  All for you?
Michael Light:                    No, they do other things for other people.
Christopher B.:                  Okay, great. Perfect example. "All right hey, I know there's a project and you haven't been able to keep up with the work. Can you tell me quickly what's going on? No worries, I just want to understand so that we can get it back on track. Are you willing to talk to me about that?" Okay, now you got tons of problems. "Well, I've just been really busy, blah, blah, blah …" "Okay, can you tell me what you've been busy with? Do you have all the material that you need?" "Yeah, I have it all." Okay. "Is there other things going on in your life that's making it really difficult?" This is usually the point where they gotta say yes because they don't have an excuse. Maybe "My other clients have been really hounding me and I just feel bad because I know I have to get this project out." "Okay, great. Thank you so much for telling me that. I know it must be stressful handling all these. I still need this to be on time because this is something that you promised to me." You gotta keep your boundaries. "What can we do to help out? How can I help you manage this?"
Michael Light:                    You're kind of helping them solve the problem and clarifying what you want them to do.
Christopher B.:                  Yes.
Michael Light:                    Instead of beating them up.
Christopher B.:                  Right. It's so much a better process because now they feel like they've got a partner. They've got somebody that feels like they can understand. They feel indebted to you. You can say "I really gotta get this project out." Even if I end up coaching some of my employees for their other businesses because in the end it's going to help me. This isn't out of selfishness, necessarily, it's just sort of like "What can I do to help you so I can still get what I want?" "Here's how, maybe, you want to deal with this person." "All right, do you really just need 24 hours so you can get that other thing done?" "Yes." "Okay. If you can't get it done in 24 hours here are the consequences I'm going to be able to give to you. I'm going to have to pull the project from you to give it to somebody else who can finish it. I wanted to let you know, but I wanted to work with you because you've already started working on the project." Okay. Give them a little leeway. All right. "Can you stay up a little bit later after work? Can you help me get this done?" "Yeah, yeah, yeah." Okay. You just find a solution.
The problem could have been "Well I haven't got all the information from the writer yet. No, I don't have it all and I'm really frustrated." Okay. Now you have a different problem you have to manage. The writer that hasn't gotten something. You have to go back to the writer. "How come you didn't communicate? Are you onboard with the mission again? If you're onboard with the mission, we've talked about that communication's important. What prevented you from communicating?" Then you can just easily drill into what the exact problem is, and you make it a non issue, a non issue meaning, you don't make it personal because you're always trying to find the solution.
The only exception to this rule, is for me. I've tried to solve the same thing three times. If I've had to solve the same thing three times, and there's been no progress, for me, it's just time to find another person.
Michael Light:                    Mm-hmm (affirmative).
Christopher B.:                  If they work on it, they get some progress, they do pretty good work and they repeat the same mistake and we talk about it again and they make a little bit of progress and once in a while they go back to the same mistake, you know what? We all got issues.
Michael Light:                    Mm-hmm (affirmative).
Christopher B.:                  We're not 100%. We're all going to fall back in some of the stupid crap that we do. As long as I see that overall you are making progress and that when you fall back to your old pattern, it's not completely destructive, I will tolerate that. I know in my mind that if he knows, or they know, or she knows, that I know, it creates loyalty. You'll get benefits in other places because of that. We all have our stupid quirks that we don't want anybody to like poke their finger in too much. We get really embarrassed because we know we can't solve them, we try to solve them, a 100%, and we can't quite get it right. If we find somebody that's willing to bare that wound with us, we tend to be very loyal to them.
Michael Light:                    Well, that sounds about equal part of every team. Having loyal people who are following you on the vision.
Christopher B.:                  Yes. That's it. That's all I got.
Michael Light:                    All right. Well this has been very interesting, Christopher. If people in the audience wanted to find out more about you, how would they locate you?
Christopher B.:                  You can find me at ChristopherBrowning.com or SmartRapidGrowth.com. It's all one word. Smart rapid growth.
Michael Light:                    All right. Excellente. Thanks very much for joining us and for being on the podcast.
Christopher B.:                  You're welcome. I had a great time.
Michael Light:                    All right.