You can listen to the podcast and read the show notes here.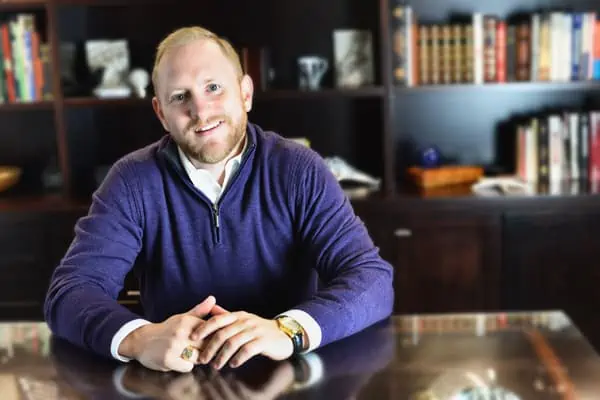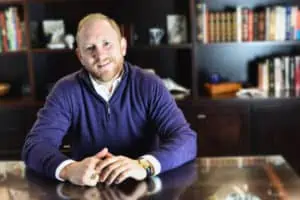 In this episode, I talked with Joe Girard.
Michael Light:                    Welcome back to the show. I'm here with Joe Girard. He is a top sales coach from start-ups to Fortune 500 companies. He does an interesting thing. He doesn't just help people make more sales. He helps the sales people be the best version of themselves, have a good time, and sweat less, as well as selling a bunch more, too, so we're going to be talking about intuition and sales. Some of the things we're going to be covering in the podcast episode  is why being a sales weirdo is costing you thousands of dollars in lost sales. I have to tell you, listeners, you probably are a sales weirdo when you put your sales hat on. Shocking thing to discover. How to use intuitive pricing to close more deals. Why sales tips, tactics, and tricks no longer work. Sorry, you probably know a bunch of them, but they don't work anymore, and how people really make decisions selling in a world where people don't want to be sold to, and how a lack of authenticity blows the sale. The number one sales learning place you probably learned all your sales skills, and why it sucks. Welcome, Joe.
Joe Girard:                          Thanks for having me this is exciting. How's it going?
Michael Light:                    It's good. Let's start with why being a sales weirdo is costing you hundreds of thousands of dollars in lost sales.
Joe Girard:                          Sure, yeah. You know, what's funny is I've been doing sales coaching for a number of years. I'm kind of obsessive with listening to sales calls, and watching people like I say in the wild doing sales. What happens is when we talk one-on-one like if you and I were just talking it's totally normal. We have a great conversation. We can talk about being authentic, and all this stuff, but for some reason what I notice was people were getting on the phone they were getting all these calls, and were going to meetings, and they would just turn into somebody else. Every time I ask people this they all go, "Yeah, that happens because what we feel like is we kind of feel like we got to get into this character, or something. We become somebody we're not."
I coined this phrase a couple of years back just being a salesy weirdo. It's just resonated with everybody because they're like that's exactly what's happening. When we work through calls, and things I get people that call me all the time, and say, "Hey, I caught myself being a salesy weirdo," or, "Hey, I ran into a salesy weirdo everywhere we go because we see that all over the place. It's something that's totally top of mind." This is something that I work with is bringing that human side back into selling. We have to sell. We have businesses. People need to make money. We change these rules to business development, or account managers. At the end of the day it's selling, but how do we sell in this world where people don't want to be sold to, and that's kind of my mission right now is to help just normal, nice, cool people that want to have joy in their lives be able to go to their business and sell more.
Michael Light:                    That sounds really exciting because I've done sales for many years. It's one of the hats I wear. I've gone through sales training from all kinds of different organizations plus that secret number one sales training we're going to talk about later. They just don't work so well anymore. Also, whenever I'm doing sales I just don't feel authentic, and it's draining. I feel drained out at the end of the day. Stopping being a sales weirdo helped me have more energy doing sales, and not be tired out from doing it.
Joe Girard:                          Absolutely. The big thing, actually, talking about authenticity a number of years ago I was looking at some of my results. I was looking at certain things, especially, when I transitioned out of my corporate job into my business. I remember writing this blog post on authenticity, and be more authentic. I did an audio recording of it as well, and I listened to it. I went, man, I'm not even being authentic in my posts about being authentic, so I spent some time really looking at what does authenticity mean, right? I re-recorded a few times. I spent honestly about 10, 11 months focusing on being authentic. Then the two things that I looked at was the speed to authenticity, and the consistency of authenticity.
I do a lot of coaching with my teams on like personal branding. How do they become their like unique version of themselves that people get attracted to. It's always how fast can you be switched on because what I noticed is people, again, we put on that armor. We put on this distance that surface talk between ourselves, and others, and that usually lasts like a minute, two minutes, sometimes up to five minutes before we get into like a real conversation.
I challenge people to see how quickly can they be authentic. How quickly can we just have fun talking to people, and energize, and be like, hey, what's up, how are you doing, and when they walk into a room own that meeting, and just connect with people. You make eye contact, and strip away all the BS that we have like on our back. Be authentic, and then not let people drag us into this like space of weirdness. We spend a lot of time finding those instances where people are like, hey, you were slow to open, and slow to connect, and that's probably what slowed down that process, and really was heavy on you trying to sell.
Michael Light:                    Is opening up, and being your true self a key to having the sales cycle be shorter, and the possibility of a better deal, or more sales?
Joe Girard:                          Absolutely. A couple of things that we found with the speed to authenticity piece is we started to measure certain things because I'm a numbers guy. I noticed that my connection rate with people in terms of getting them to take action it went up by about 30% right away, so the things that we're seeing with my clients, and with the teams that I coach is that they find that they make connections faster, so instantly they're creating a bond. The likelihood of them having a real conversation speeds up. It can happen within the first minute to two minutes where they're talking about real life. I'm not talking small talk like what do you think of the weather? Do you have a dog? That kind of stuff, like really getting into stuff because they're energized, so that speeds a connection goes up.
The other thing is that by doing this it's not something that most people do well, so what happens is we do a lot of work with subconscious, and connecting with like the psychology of how we break, and interrupt patterns. When you're authentic quickly it is really a pattern interrupt to other people because they go, whoa, this person is different. This sounds different even though if they know you are selling to them it feels different, it smells different, so they're more likely to follow you, and they're more likely to pay attention. Also, starting strong with authenticity you can control conversations much easier because you have this dynamic of having solid energy. It really is something that we can measure. I see people the faster they do that you can see that the nature of their calls change instantly.
Michael Light:                    When you're saying being authentic to me that not only means being myself, but it also means speaking the truth like if the prospect doesn't seem that interested in what we're talking about just speaking that, and saying, "Hey, I'm just imagining you're not that interested in this. Is that the case, or is now a bad time, or is something else going on?" I mean, that wakes them up. Even they tell me the truth, and they say, "Yeah, we're not really interested in this stuff. We're just kicking the tires." Or they're like, "My wife divorced me this morning I'm a little distracted." They kind of wake up and engage.
Joe Girard:                          Absolutely, man, that's so bang on. I think so many people are afraid to like say what's on their mind because going back to like the sales weirdo. There's the two kinds of weirdos that I see. There's those ones that are like when you meet them they're just overly enthusiastic, so it would be like, "Hey, Michael. How are you today?" You can tell right away that something's up, right?
Michael Light:                    Yeah, my buyer spidey sense is going off there. Is he trying to sell me?
Joe Girard:                          Yeah, instantly like what's the catch because nobody talks like that. The other one is like the overly formal one which is like, "Hi, I'm here to talk to you about this." We just put on this like character of like trying to say everything that's right. Both of them are based on fear. Both of them are based on rejection, but it's that thing where if you're authentic we talk about like building habits, building consistency, and really understanding how to connect with people. The more you build the right habits in terms of process, and conversations the more present you can be for people, so what you can start to do is you can start to actually see body language.
I love your whole thing with intuition is you can start to see things before they happene. I love that you use the word magic. It feels like magic, but there is a process to it. You can train your brain to start to pay attention. When you see people being uncomfortable. When you see people get excited. When you see their body language change a little bit you need to pay attention to that, and call it out.
One of my favorite books is "The Challenger Sale" where they talk about it's not so much about building relationships as it is being able to challenge, and bring value to the conversation. Sometimes, that value is just saying, hey, what you see. Like you said if something is going on with them say, "Hey, man, I feel like we're not connecting on this. Let's change it. Like what do we need to do?" We disrupt that pattern, so it doesn't just become a pitch to people because these are humans. It's just humans talking that's all it is.
Michael Light:                    Right. We don't have to put on our salesperson armor, and cape, and disguise, or mask. That's the face that comes to mind. So often as humans we pretend to be what we're not. We pretend to be happy when we're a bit tired, or we pretend to be the listening salesperson when really we're distracted, or whatever the thing is, or vice versa on the buyer's side. Now one thing that occurs to me is if you help people have these habits of being authentic, and being present, and being really solid and grounded how do they turn that off when they go back into their marriage, or family life, or friends, or maybe they don't?
Joe Girard:                          Well, why would you think they need to?
Michael Light:                    Well, I don't, but some people might be afraid.
Joe Girard:                          That's why I said the royal you. Anybody listening, and you know what's funny, actually, after this meeting we're doing I'm taking one of my clients out we're going for a coffee. One of the things that I love that she tells me all the time learning the sales stuff that we've done has actually helped her in her dating life. She became way better at dating. She challenged people. She asked questions. She was more authentic. It felt lighter instead of constantly feeling like you're in an interview, or you're in a negotiation. It's tough out there with all the technology. I mean, sales and dating I've got a whole bunch of stuff we've been working on that they're so closely aligned. Sales and relationships are so closely aligned that we just really need to care about the people we're around, and pay attention, and ask questions, and have no ulterior motive. Like I love when you talk about intuitive pricing like there's always a negotiation that's going on, but it doesn't have to be lose-lose, or win-lose, right?
Michael Light:                    Right, it can be win-win. If a goal is to create value, and to have a connection it really doesn't matter if the sale turns up now, or next month, or doesn't happen at all. I've, sometimes, referred people to competitors because like we're just not a good fit. People really respect that when you tell them the truth. Here's what we're good at, and what you're asking for isn't. Here's someone who can help you out, or I'll go find someone who will help you out. If you want to get more referrals being authentic, and helping people, and providing value is the basis of getting more referrals. We all know that referrals are the best kind of leads to get.
Joe Girard:                          Absolutely. I was saying to you I really liked your book there's a lot of stuff. One of the things that is kind of a consistent theme for all the books I've ever liked when it comes to business, or sales, or anything is when they talk about there is usually a small section about firing your clients. Firing the clients that don't fit. Anybody that I know that's done well that's something, and we talk about that as well. Sometimes, fire people that don't fit, but also, don't take on people that aren't ideal because it does drain you. It does change what you're trying to do, and it alters your vision, and it distracts you. Yeah, absolutely, find other people. There's other people out there that can help. It doesn't mean that the customer is not a good customer. It means they're probably not a good customer for you.
Michael Light:                    Yeah, exactly. It's like if you're buying clothing, and a jacket is a size too small, or it's a color you don't like, or the style isn't good. It's just not a fit. It doesn't mean the jacket is bad, and it might be a perfect fit for someone else.
Joe Girard:                          That's a great analogy.
Michael Light:                    So that phrase it's not a good fit is a way to not feel rejection when people say no because they're not saying no to your beautiful soul-self. They're just saying this isn't a fit, and it's okay.
Joe Girard:                          I like that. I have one that I use similar to that, not the same, but I say if I ask somebody to do something, and they say no it's just like if I ask them do they want this piece of gum. If they say no it doesn't shatter my soul. It doesn't make me a bad person. They just don't feel like having the gum. You can ask other questions, but ultimately they just don't want a piece of gum, right?
Michael Light:                    Right. We have these monkey minds that try and make meaning out of everything. No means I'm a bad salesperson. No means I'm not a good person. No means I'm a failure, and those are all judgments on ourselves. We're shitting over ourselves, or doing something over ourselves to make ourselves feel bad. I don't like feeling bad to start with. It doesn't help my sales if I'm feeling bad for the next appointment.
Joe Girard:                          One of the things that I see with people that do really well in selling and business are how long they let stuff knock them down.
Michael Light:                    I'm agreeing with you. Being resilient, and not taking it on. I mean, there's a technique I use. Have you ever done Aikido, or seen it on TV? It's like that Japanese martial art where people use the opponent's energy against them. It's a defensive martial art. If the opponent is coming to punch you instead of you just standing there, and taking it on the chest, and feeling really hurt at the last moment you kind of step to the side, and now their punch is going past you. If you want to you can kind of grab onto their arm, and assist them to fall forwards in the other direction, and if you're feeling really mean you can trip them up.
In a sales situation if someone is saying no to you do I take the no straight into my heart, and I'm like wounded? Or do I step to the side, and just observe their no flowing by me, and say, "Well, that was interesting. It wasn't a fit." I don't have to trip them up unless they were a prick which most prospects aren't.
Joe Girard:                          Most people aren't trying to be a prick to you. If we think about all the stuff that we have to do every single day, and then we imagine what that person has to do every single day guess what? We're probably not a priority for them right now, so their objection, their question, their challenge is just coming from a place of whatever is motivating them, or whatever is influencing them. We do a lot of training in different areas, but one of the things we talk a lot about is empathy. Reading some of your stuff, too, is attracting the right clients. A big piece of that is putting yourself in their shoes being empathetic, and saying what the hell do these guys deal with on a day-to-day basis? How does that affect them personally?
Then when we start to think about our solution what we're trying to offer them nine times out of 10 it's like we really need to get specific as to why this matters, otherwise, they're going to say, "Hey, wait now, that's not a priority." Sometimes, they say, "Yeah, it is a priority." Then a week later they disappear because priorities change, and it's not because of us. It's because people are busy, so our jobs are really just make their lives easier, and help them win.
Michael Light:                    If the prospect is a prick 99 times out of 100 they just had their prospecting armor on because they don't like dealing with sales people. One time out of 100 maybe they're genuine psychopaths, but I try not to sell to psychopaths.
Joe Girard:                          Yeah, you run into those. They're out there.
Michael Light:                    I got out of that business where we were selling software consulting to psychopaths. It was easy to find them, but they were a pain in the butt to deal with. They kept killing my staff, too, so we got out of that market. Just kidding. Let's talk about pricing because when you're doing a sales deal, and you've got like a consulting situation where you're not selling a car, or something where there's an actual price, but you've got to like match it to what they have, and you don't quite know what their budget is. How do you use your intuition to pick the right price to make the deal happen?
Joe Girard:                          There's intuition, but again, it's a practiced intuition. There's a book that I love. Have you ever read "Thinking, Fast and Slow" Daniel Kahneman?
Michael Light:                    No, just in the notes.
Joe Girard:                          It's a thick read. There's so many studies, and there's all these different ways the way people think, the two different kinds of brains. The one that is that subconscious brain that just kind of operates in the background, and then that focused brain where we're conscious about what we see. Our goal is to always use both parts of our brain, so that we can kind of work in tandem. Some of the studies that he talked about is one of the concepts was around money priming. I do a lot of stuff where we talk about money, and just our relationship with money is weird. It used to be easier back in the day like if you and I wanted to trade. If you had a canoe, and I had some furs we would just trade. It was so much easier. Then they invented money to complicate it because not everybody has what each other wants.
This study that he talked about in there was the idea of like money priming where they put people into these rooms, and before they did, one group they would have them look at like screensavers with money on it. They'd talk to them. There was like they inject some cash, or profit, or just money anything like that into the conversation. Then the other group they didn't do that. So the whole idea, as you know, with priming is it's having some kind of influence that affects how you think, behave, feel now that's something that happened before. They put them into this room, and the first group is they had them fill out these forms, or whatever on a desk. Then somebody would come around, and then they would like accidentally drop a bunch of pencils. The ones that were primed with money on average would pick up like half as many pencils, right? Then another group they would put them in this room, and say you're going to go into this room, and they'd have a conversation.
Michael Light:                    Finish the story. I'm very curious why they picked up fewer pencils if they'd been primed with money.
Joe Girard:                          You bet. The other group they put them into a room, and they would say, "You're going to go and sit, and talk to somebody." They would give them two chairs. They'd say, "Go in this room, and set up these two chairs somebody will be with you in a minute." The ones that were primed with money on average would put those chairs like 118 centimeters apart. The ones that weren't primed with money would be like 80 centimeters apart. All of this stuff there's all sorts of studies like this. What that really says is that when we're thinking about money, and what we want from other people is we subconsciously are less likely to help them. Also, we subconsciously put up these barriers. When I tell people about this they go, "Yeah, that makes sense because when we feel like somebody is trying to take from us we put these barriers up." We put that armor on whether you're the buyer or the seller.
Also, when we're selling often we're not trying to help people. We're trying to take from them. When we think about pricing and money we're trying to say what's the most that I should get, right? I love about you is you said with your intuitive pricing it's the same thing. What do you think they'd be happy spending, right? I love that line that you use in your book because that's what we want to be thinking. I think I told you earlier. I love to buy things, and I love being happy buying things. There's a number that's somewhere just past our comfort zone, but not so much that we don't do it. That's what we want to try and figure out. That's when the intuition comes into pricing.
Michael Light:                    Yeah. I think it's important if we're going to have a good deal, and have repeat sales everyone needs to leave the room happy. Now if that isn't possible I think it's better not to try, and make the deal happen because it will just fall apart later for one side, or the other. If I selling am not happy with the price, and the terms, I'm not going to be happy with that client. If they feel they got screwed they're not going to be happy, so you've got to see is there an overlap on both sides being happy, and where is that, or just speak to that, and say, "Hey, this just isn't a good fit."
Joe Girard:                          There's two words in mind that kill me inside. You know the slide that I say it's a really sad puppy, and I tell people, hey, when you use these words this puppy gets sadder, and sadder. The two words are discounting, and chasing. When we feel like we have to discount our services, and we're chasing people that's really heavy. That weighs on us, and I see in people that's always a default thing they do. I'm chasing these people. I have to discount. The price is wrong. I say, "No-no-no, you're not connecting with the real goals that they have. You're really not going into where you need to be."
Michael Light:                    Wow. Whenever a discount is being used to make a sale that means the connection work is not being done. If you're chasing someone, and they're not replying to your emails, or replying to your voicemails, or picking up your calls, again, there is not that connection.
Joe Girard:                          Yeah, and it makes you look less in their eyes as well. We always talk about you want to have a partnership. You want to have an ownership mentality not a sales person mentality. You want to be a resource not a nuisance. There's all sorts of things we can talk about. Really it's are you adding value in every interaction? Are they seeing that value, or do they just treat you as an afterthought? When they treat you like an employee you've lost. When you're chasing people we use sequences, we use formulas, we use different ways to try and connect with people because you can't just try it once. You have to keep reaching out, but when you feel like you're chasing people, and then you're getting rejected that's really tough, and that's draining.
Michael Light:                    Wow. Yeah, I mean, that's a good clue that you're not doing this connection. You're not being authentic. I'm sure all of us in sales have experienced that, so that's a wake-up call. If your clients, or prospects are not returning your calls, or if you're having to discount to make a sale you're not doing that connection work. You're not doing your authenticity work.
Joe Girard:                          It's true. One of the things we see is prospects do disappear. They go quiet, and again, it goes back to you might not be a priority, so not to take that personally. We look at sequences, and say if they don't respond in this amount of time then we need to kind of go back, take a step back, and add more value to them not keep trying to push because every time we try and push forward when they said no to something it means that we are chasing, so going back, and giving them more value, adding something else, helping them think about their business differently than they are. If you get people to think differently about themselves they'll think differently about you, and that's really what we're trying to help people do, but if you're just chasing, and saying "When can we?" or giving them work then you're going to look less in their eyes, and you're going to be annoying.
Michael Light:                    I think that's a great point. The more value you can provide to people upfront the better the relationship, and the connection. I've seen that work online. I've seen it work in person, so I think that's a great thing to do. I just want to ask you now about all the sales tip, tactics, and tricks that we learned younger in our sales careers they just don't seem to work anymore. They used to work somewhat, maybe, but they don't work anymore. Why is that?
Joe Girard:                          I can spend an hour here telling you about the sales history, and what happened, but I mean, way back in the day the ideas of closing, and probing, and objection handling that started in the '20's by a guy named E.K. Strong. People still train on that more than 100 years later. In the '50's they invented the buyers to stop people from selling to their companies. Then in the '80's we had consultative sales, and things like SPIN selling that we still do train on. The challenge is that we can't just go in, and expect people to have time for us. Relationship selling doesn't really work in its full sense. We build relationships by our ability to help people, so things like SPIN selling where you learn how to ask really good questions what we should be doing is before going in, and just asking a ton of questions about people is we should ask those questions about them to ourselves, and really get an understanding of what they're going through before we go see them.
When we come into the meeting when we go and meet with people we should know more about their world than they do, otherwise, we're not bringing value. These tips, and tactics, and tricks what's happened is I'm actually working with my coach we're trying to formulate some of these ideas around the sales weirdo concept. What we came up with is this whole idea that we call it the sales bro mentality which a lot of people have learned through over time which is you got to hunt, you got to kill, you got to crush, and you got to grind and hustle.
It's all of these things that they've heard, and they've seen it on TV. When you ask people what do you think selling is they conjure up these images of car salesmen, and telemarketers, and sleazy salespeople, but it's not true because if you've ever worked with a good salesperson most likely you don't know you've been sold to because it just felt natural. It felt good, so there's not a lot of examples of good selling in the wild that we have experienced. People feel like they got to adopt this personality which is why people resist it so much because they know how it feels to be sold that way.
Michael Light:                    You're talking about how being in the wild we don't see the good selling. It's like if you're in the African Savanna, and the good hunter the lion, or whatever, they can take their prey. I don't really want to use the prey metaphor, but let me complete this image.
Joe Girard:                          It's good.
Michael Light:                    If you were the sales bro lion you'd be out there like prospecting for antelopes, and you'd be like looking at lists of antelopes like you'd be trying to have conversations with antelopes. The antelopes would be like we don't really want to talk to your Mr. Lion. The professional lion would be, I don't want to end up killing the prospect, but anyway, you get the metaphor, I hope.
Joe Girard:                          Maybe the lion and the gazelle they go to dinner together. They go to dinner, and they're both vegetarian. How about that?
Michael Light:                    Yeah. There you go. Yes, perfect.
Joe Girard:                          That's kind of what it is it's the attraction model, right?
Michael Light:                    Yeah, and attracting your ideal prospects is much better than shaking the bushes to randomly get them through a numbers game. First of all the prospects have their buyer's armor on. Secondly, with the pace of change, and all the chaos and craziness going on now people just don't have the attention span. When you don't have an authentic connection they're going to get distracted, and get lost.
Joe Girard:                          Exactly. Like I said like we talked earlier I like to buy things myself, right? Once in a while I'll get a good email a prospect thing from somebody that I'm like, "Hey this is interesting tell me more," and then it's up to them to continue the relationship, but 99% of the time people suck at first outreach, and making connections. We learn these lessons, and how to do outreach the right way, and get people exited just to have a conversation because people are busy. They don't have time, but most likely it's they don't have time for you unless you do something interesting then people all of a sudden have time it's crazy.
Michael Light:                    It's almost like they're surfing TV channels, and they're only going to stop surfing when something interesting comes up, or is providing value to them.
Joe Girard:                          Absolutely.
Michael Light:                    These days how do people really make their buying decisions?
Joe Girard:                          One of the stats that we look at, especially, with complex selling, especially, for bigger deals is it's an average of 5.4 people that are involved in complex buying, so we're seeing a lot more of trying to gain widespread acceptance. You're seeing more people buying through consensus. There's still the RFP process, and professional purchasers, so we're having to go through gatekeepers, and all these words that people throw around. What we need to understand is that people are just busy, and they don't have time to be sold to, so what we need to do is to add value. We need to come educate. We need to attract them.
This is why I see people like what you're doing with books, and podcasts, and having good content out there. I really like inbound selling as much as outbound, but it's really just however you're doing it is adding value first because if people say, hey, that helped me reframe how I'm thinking. If I see someone, like I wasn't looking at it that way, or I see value in that people are much more willing to engage whether you're doing inbound, or outbound, but they need to make sure they're not just going to entertain a whole bunch of salespeople throwing ideas, and pictures at them because we're sick of that.
Michael Light:                    Yeah, I mean, I think buyers they've learned a lot of these tactics that sales people use. You've got to cut through that by being yourself, being authentic, and bring them value first before you even bring up any concept that you might have something to sell to them.
Joe Girard:                          Exactly.
Michael Light:                    That comes into the thing you said to me earlier selling in a world where people don't want to be sold to. People are tired of being sold to. What you teach, I think, is a great way to break through that pattern.
Joe Girard:                          Thanks, I think so. I like it. When you think about it the whole idea of like the intuition one of the things I talk a lot about is the three part brain. Have you ever done much with like the reptilian brain, and the three part brain?
Michael Light:                    Oh, yeah, I try to throw snacks to my reptilian brain, so it won't disrupt me during the day. Tell our listeners what the reptilian brain is in case they haven't come across it.
Joe Girard:                          The whole idea is that it's called the triune brain. In a reptilian brain, or a croc brain, or whatever we want to call it it goes back to the beginning of time. It's the thing that keeps us safe. It's our survival mechanism. It's all based on instinct. We can call it our gut, or whatever it is, but then as we evolved we have this thing called the limbic system which is built around emotions, and associative memory, and story, and social contacts, and ways that we're really connected with other people. Our newest brain is that neocortex which is our thinking, and rational, and logic brain.
What I see so many times is that salespeople they build these great presentations, and they say, "I'm going to go, and talk to these people." We talk about features and benefits, and we just speak to that neocortex not realizing how the brain really works. Basically, if it's not dangerous our reptilian brain ignores it. If it's not new and exciting our reptilian brain ignores it. It's like our gatekeeper. If it is new and exciting it says, "Hey, limbic system check this out. This is kind of cool." Then our limbic system goes, "Hey, how does that apply to us? Does that make me feel anything? Can I relate to that story? Is there context for how that works for me?" Then if it makes sense that way we go, "Oh, that's exciting." Now it passes it to the neocortex to say, "Maybe we should pay attention to it."
That's why most sales messages, or marketing messages fall on deaf ears is because it's getting caught in that reptilian brain saying, "I don't like it it's sales," or in the limbic system going, "It's not that interesting, and it doesn't apply to me, or the stories don't make sense, or it's not connecting to my real world," so that's why it falls flat most of the time. This is one of the things we teach is how do we actually communicate through those three brains so that we can connect with people at the highest level, so they go "Awe," they get excited as quickly as possible.
Michael Light:                    Yeah, and just so people know these are actual physical parts of the brain. If you've ever seen one of those medical science models where they cut the brain in half. The reptilian brain is like near the brainstem. Then the limbic brain is the bit surrounding that, and then the neocortex is that big bit at the front in humans, and that really teeny piece of the front in cats which probably explains why I've had no success selling to cats.
Joe Girard:                          Exactly.
Michael Light:                    Seriously, different animals have different proportions of these brains. I mean, obviously, reptiles probably don't have any logical brain, or limbic brain. Limbic brain is kind of what mammals added on in evolution to have more social structure. I think that's very interesting that you can sell to those different parts of the brain, but you've got to end up in the higher thought processes if you're going to have a connection.
Joe Girard:                          Totally. It's one of those things we talked a lot about dealing with objections, and that's where those brain pieces really come in. If most of the time people say I'm going to wait until I get objections, and then I'm going to handle those, but what's already happened is it's probably too late because based on like the psychology principles of consistency if we say no to something we're more likely to comply with that. If my reptilian brain has stepped up, and said, "No," and we just vocalize that it's really hard to get people to change their mind. I know I'm stubborn. You're probably stubborn, too. When I say no to something it's really hard for me to say yes after I've already said no, so it's a lot of work to undo those, so we try and work on reducing resistance, and keeping that reptilian brain at bay so people pay attention. They get excited, so that the objections, or negotiations we have at the end are coming from a place of like real thinking.
Michael Light:                    That makes sense to me. I want to put out there that maybe there's another I don't know if I want to use the word a fourth brain, or another mind, but there's a spiritual dimension to people, too. We can, also, not just connect to their logical mind, but we can connect spiritually to them. I talk about that in my book about doing energy work to connect to someone during a sales call on a spiritual level. That seems to work wonders because they may just click with you. It's like that in the dating thing people talk about how I knew you in a past life, or something, because they feel they already knew for their whole lifetime, and they've only met you for 30 seconds. If you can turn that on that really creates a connection. I'm just going to throw that out to listeners just in case they needed to go into the woo-woo dark, deep end of the swimming pool.
Joe Girard:                          Man, I love that because that's something I'll reference you on this stuff, but that's something that I really like because that totally connects that idea together because there's nothing better than meeting somebody for the first time I've had this happening. The more and more we practice this it starts to happen more and more where we set those intentions. I'm not a woo-woo guy, but I know how much setting intentions, and connecting with people, and that eye contact, and just being present. All of a sudden it's like, I feel like I've known you. Like we're BFF's. It's so exciting to like have a sales call that ends up with like a big hug at the end we're like this is exciting. Whatever you do, it doesn't matter if they buy or not, but you've had this great connection. That's the spiritual side. You only get there by making sure that you have that authenticity, and yet you understand that stuff. That's awesome. I love that you added that. That's really cool.
Michael Light:                    It also provides interest because so many people have that latent desire to bring their intuition, to bring their spirituality into business, but they're kind of like afraid to make the first move. If I'm okay doing it even if it's on a subconscious level they kind of pick up on it. This doesn't just apply to sales. This applies to like public speaking, hiring which in reality I just want to tell people public speaking really is a sales game because you're selling your idea to the crowd. Hiring is a sales game because you're selling your company to the person, and they're trying to sell themselves for being hired. Many human interactions really involve sales. If you've been thinking this conversation I don't really do much sales, think again, because you're doing sales, and persuasion every single day in your business.
Joe Girard:                          I love that you brought that up because way back, I think, when we first met I told you years ago when I left my corporate job I had a big ego. I still do, but now I know it's there. I had a spiritual coach, and he had brought me on to help him with some of his stuff. We ended up doing work together for a couple of years. A wonderful guy, a really good friend now, Shigenori. He worked me through a bunch of stuff on ego, and vulnerability. When we started to break it down words that you use a lot are fun and joy, and that's stuff that I believe in. We started to go like, why are we doing this? Why are we doing it? At the end it was I want to have more joy in my life, and I want to have more people have joy in their lives. All of these little transitions around ego and vulnerability because I do a lot of public speaking.
The big shift for me was then all of a sudden I realized I'm like, it has nothing to do with me. It has everything to do with the audience. It has everything to do with what I'm giving to them. I was so worried like most people when they speak how do I sound? How do I look? What am I going to say? We focus on like all about us, and we forget completely that it's about the audience. It's about making an impact, about one person just nodding. Always when I speak I always look for two things nods and notes. If people are nodding, and taking notes I'm doing something. If I'm not getting them to nod I got to switch completely. Sometimes, I'll just shut the slides off for whatever I'm doing, and completely go after the right message, and the right sort of medium for them because you're trying to make a connection. I think a lot of people miss that because they're trying to get through what they had planned to say, and it's all about them.
Michael Light:                    Absolutely. When you say nods I assume you don't mean nodding off to sleep, right? You're nodding, yeah.
Joe Girard:                          When I do webinars, or like teleconferences I always have to let them know when I say nods I do need you guys to actually like vocalize it because I don't know if you're nodding off. I do want people to nod a lot.
Michael Light:                    I love it.
Joe Girard:                          So you're bang on, man.
Michael Light:                    That way if you detect the people that are not interested speak into that. Speaking the truth when you public speak this comes back to the authenticity the greatest public speakers are authentic. If they make a mess up they speak to the fact they made a mess up, and then move on. If they feel the audience is kind of lost they'll say I'm getting the feeling, I'm imagining that people are feeling a little lost is that what's going on here? Turning off the slides, and just coming down from the podium a bit is a great way to get connection. There are many other techniques people use to create connection with people because the truth is people don't remember every single word you say. What they remember is the emotion they felt during the talk, and what the kind of big picture idea that you're suggesting they take on was. You've sold them the idea, or you sold them the meme that they're going to use.
Joe Girard:                          Absolutely. That's good. That's why I like talking to you because we're just completely in sync with these ideas.
Michael Light:                    I just want to come back to something. I mentioned right at the beginning of the episode the number one place that our listeners probably learned to sell, and why it sucked. What is that number one place that we all learn to sell?
Joe Girard:                          If anybody has ever done sales as a job then they probably went online, and they looked it up, or they had a sales manager that showed them, and it's based on their experience. If you ask a lot of sales people most people have never had a really great sales manager. I've worked with a lot of amazing sales managers, and leaders, and they're few and far between, but when you find them it's like this is different because their intention, their energy, but most people when they learn to sell was either on the job, watching what they've seen on TV, or reading a book then trying to internalize that, and not focusing on the human aspect, but more of the tactics aspect. They want to know this is my proven five step formula to success. What's the three things I have to to do, and then what's the script?
So we learn how to say things off of a script, so they'll copy a script out of a book, and then they'll go say it, but as we know like anybody that's an actor, or a performer this is why people go for casting calls is you can have the exact same 10 words said a million different ways, so it's not what we say it's how we say it. A lot of people think it's the words. It's the what, it's the neocortex if I just have the perfect pitch down, or my elevator pitch, so you see so many people go and learn an elevator pitch, or a 30-second pitch. They spend all this time preparing it, and very little time testing it, so they go out, and they go to networking meetings, and somebody says, "What do you do?"
They do what I call the deep breath, and pitch where they go, well, and blah, blah, blah. As soon as they take that breath you can hear it. You're like, "Here comes the pitch," and our spidey sense goes up. The reptilian brain kicks in. This is what most people are doing. Then they see the person's eyes glaze over, and they keep going. I'm like stop staying it it's not connecting, right? That's really where people are going wrong is they're not paying attention. We were talking about OODA loops earlier. They're not paying attention to the feedback loop that they're having with the customer. If it's not connecting we have to adjust, and that's where most people struggle.
Michael Light:                    Just explain what an OODA loop is because I think we may have talked about that before we hit the record button.
Joe Girard:                          Sure, yeah. It's something based off the military. What is it Observe, Orient, Decide, and Act. It's basically just constantly adapting to situations, so just being able to go through, you know, getting into that state of flowing, and saying what you're going to say, and having this, but, also, at the same time observing what's happening with the other person. What's happening in the wild. We did training last year with a guy who is like a special forces in Krav Maga the fighting style, so that's what they do all the time. You look at what the other person is doing. You observe. You orient yourself in a certain way. Then you decide what to do, and then you take action.
In the sales world it's the same thing. You got to pay attention to the other person. You got to look at body language. You got to see are they comfortable with you. Are you making a connection? Just continuing to say whatever you were going to say without paying attention is where most people, you know, that's the kiss of death, right? It's way better to stop everything that's happening if the person is not connected, and reframe. Observe, orient, decide, then act, and do something differently.
Michael Light:                    That's how you break through the prospect armor that they put on because they're all prepared to fight the last war with this 1950's style salesman whose gone into those tactics, and you're interrupting that. Then you're getting inside their decision loop, and you're making a real connection. I think that's a key thing to know how quickly you can do that. To me one of the keys to making fast, correct decisions with too much information, and lots of unknowns which let's face it every sales situation is full of blocks of unknowns, and loads of info is to use our intuition. Follow our gut. Go with what is. I use different languaging techniques to help with that. I'll say I imagine something, so I'm not accusing them of not paying attention. I'm just imagining that you kind of lost interest in the talk, and then they're open to say no or yes, or whatever. I think that's it.
I just want to mention that the main place I learned my sales, and I think it's the secret place that a lot of other people picked up a lot of sales tips. That's when we go buy at stores. I don't if any of you remember Circuit City, and how their sales people were. I don't know what training they went through, but my God did it suck because they'd come up, and pester you. Think of a bad used car salesman that you've been involved with, or a realtor who was not good. Many realtors are good because they have to be because they're making big dollar sales. It's a once in a lifetime sale a lot of times to people, so they have to be good, but some realtors are kind of slimy. That is the other place that many of us learn how to sell, and even though we don't like it we still pick up those tactics, and we need to consciously let them go.
Joe Girard:                          You're absolutely right, man. We went and bought a car. We had our car stolen a couple of years ago, and we went and bought it. The people that ruined it were the salespeople. I love when people don't know what I do for a living, and they try and sell to me. I smell everything so fast, but when you go out you know how it feels to buy. You know what that feels like to be sold to, and you're like it just feels terrible. Then all of a sudden we turn into sales people. I was mentioning before we started this is I'm working with a whole bunch of life coaches, and executive coaches. People that are doing amazing work, but they're having a heck of a time trying to sell their services, and develop their business because they're adopting this completely different character.
Selling is just coaching. Selling is helping. Selling is questions, but we see what other people do when we go to networking events, or we go out, and you see these people who are maybe grandstanding, or we think we have to be an extrovert to do this. I think some of the best salespeople are introverted. Some of the best salespeople aren't the ones that are out there saying a lot of things. They're the ones that are really empathetic, and asking questions, and really giving a crap about the people they're talking to. When they do that, man, they outperform everybody by a ton.
Michael Light:                    Oh, absolutely. I've read accounts in various autobiographies on sales, or accounts, and the introvert people are the ones who have the top sales, and they have the most repeat customers because they really care about their customers, and they're not going to make the sale if it's not the right thing for the customer at all. You mentioned earlier that there's someone who has the same name as you whose in the Guinness World Book of Records as the world's best salesman. Do you happen to know were they using these techniques, or were they old school?
Joe Girard:                          If you Google Joe Girard I'm still trying to outrank him. I'm really close. He's Joe Girard.com. I'm Joe Girard.ca spelled exactly the same. I get people all the time asking how we're connected, but he was in the Guinness Book of World Records as a car salesman. Now the funny thing is when he did it he would do things like in some of his books he wrote like how to sell anything to anyone. One of the things he talks about is you need every kind of cigarette brand in your desk because you never know whose going to come by, so it was a lot of like tactics that he would talk about. The stuff that he did then would be really hard to do today, but when he did it then it was really good because that's how it worked. As humans we're constantly adapting and evolving. It's the same thing in sports. It's the same thing in business. Things are constantly changing, so you can't really compare is it right for him to have it done it then. It's just how he was doing it then which was working.
As we evolve, I think, in 10 years from now it's going to change again. People are going to have different ways they buy. We're seeing a lot more automation, so the way that he used to do things, and the way the old school guys did it it worked then, but times have changed, and the people that are holding on to those old ways of selling, especially, the '80's the consultative selling era that's changed. We talk about generations you can bring a lot of the experience, and a lot of what people have built in the past forward, but we need to be more customer-centric, and user experience focused when we're selling, when we're building our business, otherwise, we're going to lose to the next person that does it better.
Michael Light:                    Talking about how selling technology is changing, and by technology I mean the methods we use, and how we approach it, but also like the actual technology, and all the sales assistant stuff. I mean, there's an amazing amount of technology out there. It's constantly improving, and changing. The thing is when you pick up some program that helps with selling maybe it's something that automatically follows up with people if they don't reply to your email that can work for a year, or two, and then everyone starts using it, and it stops working. Like that there's a sales guy Bryan, I forget how you pronounce his last name, Kreuzberger, I think it is. He had that prospect email you've probably come across it. I'm looking for someone who helps with buying swimming pools at your company, or whatever it is you're selling. Could you help me get in the right direction? I've also emailed Jane, Joe, and Sam, right? Are you familiar with this technique?
Joe Girard:                          Absolutely.
Michael Light:                    It worked about five or 10 years ago when it first came out it was genius. People would reply, and top people would reply, but now everyone, and their dog is doing the sales method. Most people have clued onto this the sales trick, so it doesn't work anymore. The point I'm trying to make is this is something I talk about in my book is that the pace of technology is increasing exponentially, but also, the pace of social change, what works in sales, how politics is arranged. Everything in human experience everything is in changing, and growing exponentially. We're coming to a kind of singularity on a lot of that stuff. You've can't just use your logical brain alone. You certainly can't be using your limbic brain, and your reptilian brain to navigate through this. You've got to use your intuition as well. You've got to use your authenticity. I regard authenticity, and speaking the truth is part of our spiritual self, and is related to intuition.
Joe Girard:                          Absolutely.
Michael Light:                    I'll get off that little soapbox about the severity.
Joe Girard:                          It's true. I believe in that with technology, and what's going on this is why I studied every sales book, and all the tech. I got a couple of clients here now we're building out CRM's, and automation, and top-of-the-funnel where we're really focusing on behavior from a technical standpoint, but this is why I study the psychology, and behavior, and influence, and subliminal because I want to know like does it make sense why people do certain things? What would feel right? What makes this better than this? One of the clients we work with we're doing like text messaging campaigns, but it's not so much like outbound where we're doing it. We're using as part of like booking appointments. We're testing with like memes, and using jokes. We've found one way to do it in the first point of contact where they've increased their contact rate to like 90% of people when it was like 12% because we're just being funny. We're calling it as it is.
One of those memes is Robert Downey Jr. where he's like rolling his eyes. On the bottom it says, "The face that I make when the college admissions person keeps trying to call me." It's perfect because they laughed. They're like, no, I'm not ignoring you. That's funny. I do want to talk to you, or even sending a text with your photo, and say, hey, I'm a real person. Let's talk. We're using video emails for some of my clients who are doing really highly complicated projects where it's just like I would say, "Hey, Michael. This is Joe. I wanted to walk you through a few ideas." Then there's your video on the screen, and they get that video, and it's personalized. Using technology to be personalized, to be focused, and then using all the other stuff to take care of the things that you don't need to be doing is really what people are missing right now.
Michael Light:                    I came across the sales technology called Crystal Knows. I don't know if you've come across that. It analyzes someone's email, or text on their LinkedIn profile, or a blog post. It kind of does a mini DISC profile on them. That's a personality profile. It tells you what kind of personality they have, or probably have. It's not 100% accurate yet. It says don't use these phrases when you're talking to them. Don't have this behavior. Do do these kind of things. If they're a D which is dominant in the DISC profile you don't want to waste their time. You want to get straight to the point.
Joe Girard:                          Totally.
Michael Light:                    Whereas, if they're a relationship kind of person on the I scale you want to spend time relating with them, and not get to the bottom line immediately, but it tells you that before you make the sales call based on info you have on them which it's a little creepy.
Joe Girard:                          It is, yeah.
Michael Light:                    This has been an amazing conversation about sales and intuition, Joe. Tell people, again, how they can find you if they want to learn more about this stuff.
Joe Girard:                          For sure, yeah. A couple of things. My business is called Change Grow Achieve. It's a consulting company. We work with any kind of business from small to multinational all over the world helping them with their teams. I have a blog at Joe Girard.ca where we just share content. We'll be launching Whiskey Friday, again, where we talk, and drink whiskey, and talk about business on Fridays. Then I have an online academy called Sales Hero Academy.com where we do a lot of our corporate training, a lot of our methodologies, and put them in their for people to access for like a crazy price. Those are three areas that you can find me in. Look me up on Twitter, Facebook, just if you need any questions we've got groups, and things we can help out with. Always looking to meeting more people that want to be authentic, and do cool stuff, and sell without being a salesy weirdo, so that's it.
Michael Light:                    Fabulous. We'll put all those links in the show notes, so people can find them easily.
Joe Girard:                          Awesome.
Michael Light:                    Thanks so much for joining us today.
Joe Girard:                          Thank you. Keep doing what you're doing. That's why I love connecting with you. I really like this intuition side, and bringing the spirituality back into business.
Speaker 1:                           Get strategies and show notes at Intuitive Leadership Mastery.com. What would it take to see you here next time on the Intuitive Leadership Mastery Podcast?